6 of the worlds best realistic tattoos from Korea
One of the world's oldest arts has been growing uncontrollably as it's outlaw classification has been revoked, and now tattooing is mainstream in many parts of the world. This art is enabling people to become who they want to become when the tattooer is producing a great tattoo and experience. Because of the unique nature of tattoos, it is not something to be taken lightly, and excelling at it required an artist with a unique drive to create perfect art in an imperfect medium, skin. Access to the public's growing hunger for tattoos and continued educational opportunities that have emerged have allowed tattooing to explode everywhere it is legal, and the effects are clearly visible.
One place where tattooing without a medical license is still subject to steep fines is Korea. This has not stopped tattooers from learning about and producing amazing artistic results. As more and more of these artists have been impressing us in our feeds, it became clear that we needed to explore the world of Korean tattoos. Here are a few of the worlds best tattooers from Korea in September 2021.
Han Ju Kim aka Gody_Tattoo
Gody's realism is impressive, and the magazines have taken notice. Inkmag has run a featuered article on Gody, as well as interviewed him for their very popular video channel. As with all these artists, his work speaks for itself.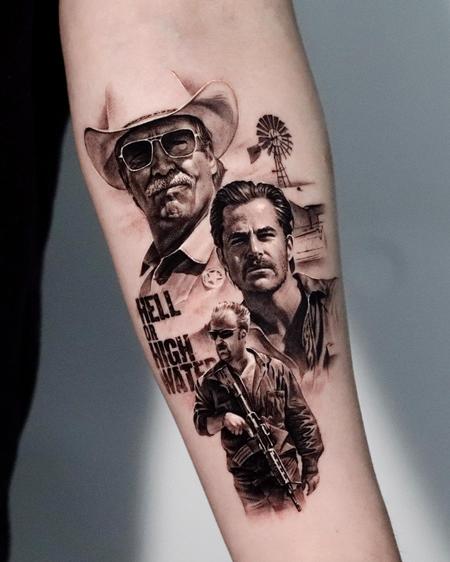 Hell or Highwater Tattoo by Han Ju Kim (Gody_Tattoo)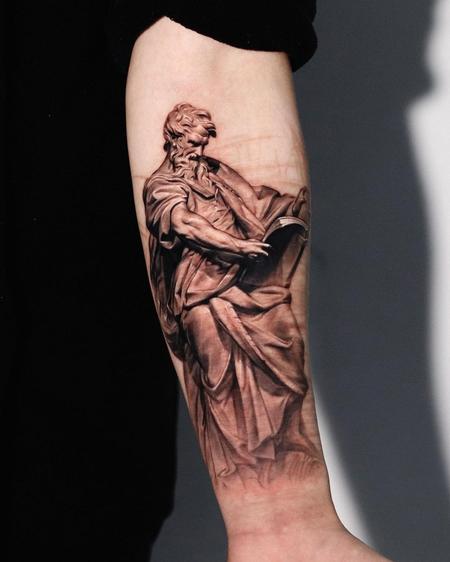 St. Matteo Scar Coverup Tattoo by Han Ju Kim (Gody_Tattoo)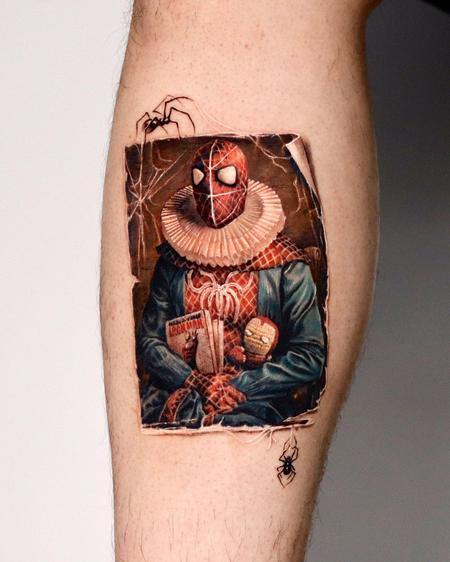 St. Matteo Scar Coverup Tattoo by Han Ju Kim (Gody_Tattoo)
Hyeonhwa Kim aka Dokhwa
Dokhwa's realism is also stunning. From an InkedMag.com article: "In South Korea, tattooing is an illegal art form. In spite of this, there are thousands of thriving tattooers living throughout the country. Many of these tattooers have made a splash not just in their home country, but thanks to social media, in the international tattoo scene as well. One of these rising stars is Dokhwa, who specializes in micro realism tattoos. Dokhwa began her tattoo career just a few short years ago and she's already created some of the best pieces in the burgeoning genre. She expertly executes impressive ink on a nearly impossible scale."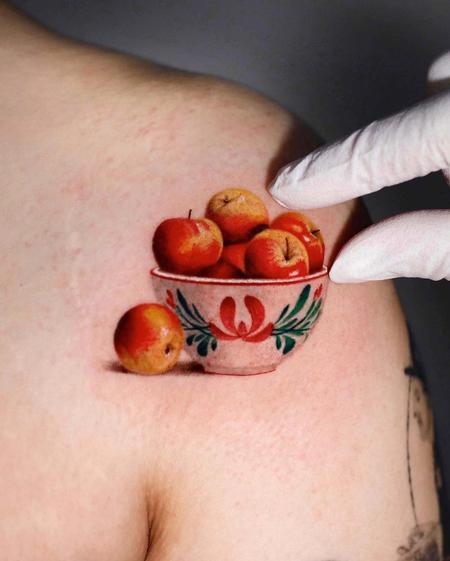 Realistic Apples Tattoo by Hyeonhwa Kim aka Dokhwa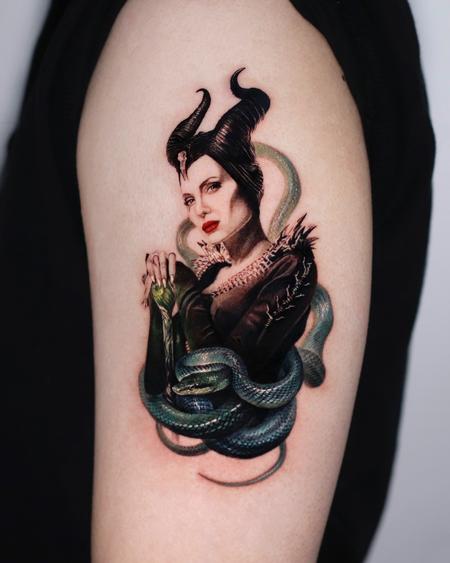 Maleficent Tattoo by Hyeonhwa Kim aka Dokhwa