Tattoo of the Day
11.26.18
Todo has been one of the worlds leading realistic tattoo artists for decades, and his recent set of tattoos show why. He has always been one to keep learning and push his art, not letting age slow him down.
Check out Todo's tattoo gallery for over 10 years of awesome realistic tattoos. If you are interestred in getting a large scale tattoo, shoot Todo an email.
11.20.18
The DC tattoo convention is coming up early next year, so we thought it was the perfect time to post up this video recap of last years show.
It is that time of the year again, for Charleston City Papers best of Charleston nominations. For a small business like us the chance for this type of exposure is huge, but we need your help to get there. The first step is to get nominated and that can only happen with you! All you need is an email address and 5 minutes to spare (don't worry you don't have to opt in to receiving emails from them).
Go HERE!
This will take you to the recreation, health, and beauty section where you will find best tattoo shop and type in Broken Lantern, and all required information! While there you could also vote for your favorite tattoo artist (ahem Glenn Collins) as well as support other people and businesses in other industries. We are eternally grateful for all your support, we couldn't do it without you.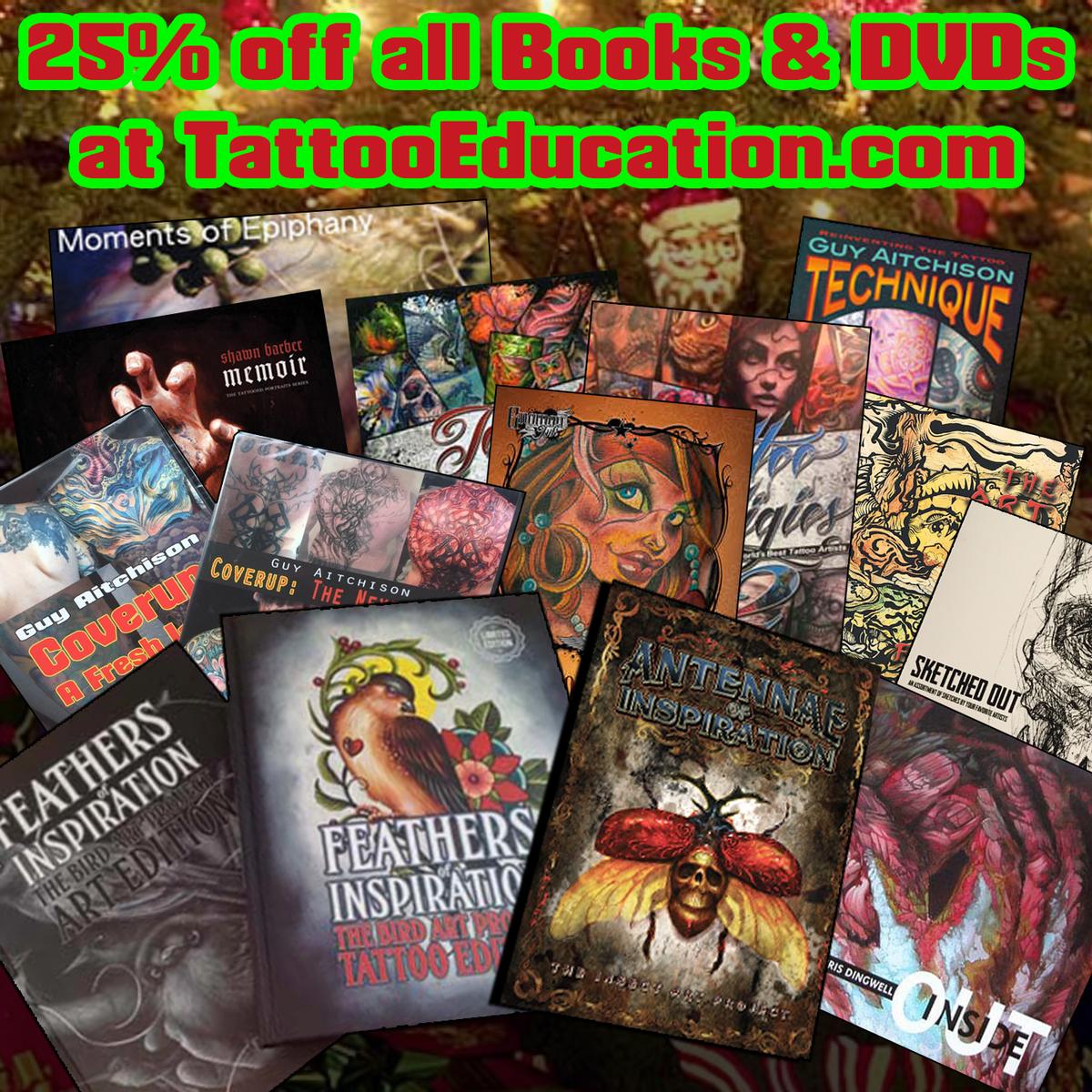 Greetings from Tattoo Education! For this week only we are offering a huge 25% holiday discount on all books and DVDs in the Tattoo Education online store. This includes both educational material for that tattoo artist in your life or any of the great art books and documentary DVDs that we carry for art fans and collectors. Just use the coupon code TECD25 when you check out from the store. Now is the perfect opportunity to fill out your gift offerings... all orders received by midnight on Sunday, December 16 have guaranteed US shipping in time for Christmas.
Jan 14-18: Rebel Muse Texas
Feb 7-10: Inked Hearts NorCal
Mar 15-17: Evergreen Expo Oregon