Healing Factor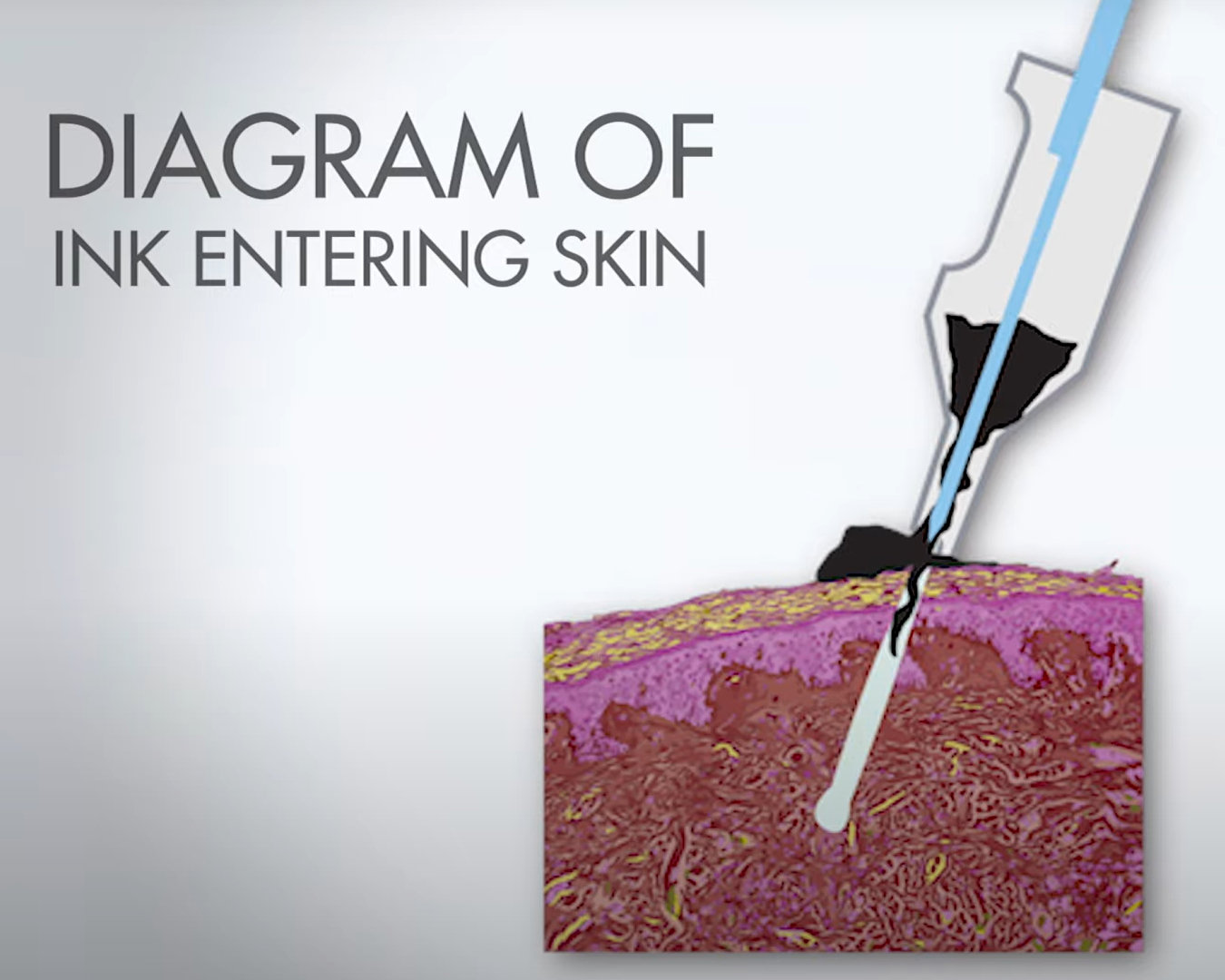 Healing Factor
Silicone also has a unique self-healing property. Because of its slipperiness, high melting point, and molecule size, as the needle retracts from the skin the perforation closes up more rapidly causing that barrier to form and lock in the ink and gives a much higher rate of saturation.
Because of this barrier the cells that would normally form to create a scar or a scab are prevented from sticking to the surface of the skin and are reabsorbed back into the body, which is optimal for color saturation and healing.
-Bonus Tip: Another thing to think about is making sure that it's non-comedogenic (meaning it won't clog pores) and hypoallergenic. You don't want to risk irritation or an allergic reaction, so it's best to play it safe.
There are a number of other factors that affect saturation and healing. The next parts in this series will touch on subjects like tattoo machines, tattoo needles, and skin tones among other important subjects.
Watch the full episode: