Tattoo Information
Here's where you will find all sorts of information about tattoos. From the latest and greatest tattoo news on the net to the archive of info for people just learning how to tattoo. Check out the links below.
Tattoo News : rss
New Custom Website Redesign:TonyAdamsonTattoo.com
From TattooNOW 4/22/14
Every 4-5 years its common to update a website to include newer features and give it a new coat of paint. We've done a couple of redesigns and upgrades in the last couple of months to websites such as HollyAzzara.com, NickBaxter.com (mobile version) and now TonyAdamsonTattoo.com.
Tony came to us to get his website redesigned and updated with new programing. We went through the design inspiration process and got a good idea of what Tony was looking for. The design was themed after a Japanese type theatre which worked as a great boarder so the website reads well across multiple screen sizes.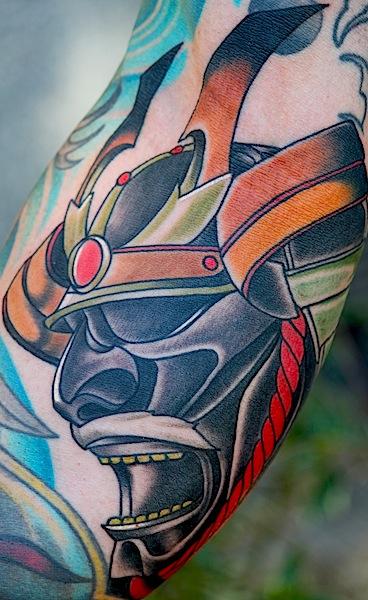 We also integrated some specialized viewing styles for customers to sort by Tony's styles. This allows users to quickly browse between styles like: Color, Black and Grey and Traditional Japanese. Also included in the galleries is a highlight slider which Tony can update with both videos and images.


Take some time to check out TonyAdamsonTattoo.com and if you are interested in starting a website from scratch or redesigning one feel free to contact us!
---
TattooNOW Network Headlines
Recent Forum Posts
4/21 - [1] - Artist/piercer wanted, Custom shop in Caribbean
4/20 - [15] - Percentage of your income paid to studio owner?
4/19 - [163] - skin bumps underneath tattoo
4/18 - [137] - TATTOO PARLOUR IN DELHI...
4/18 - [1] - Tattoos in Mumbai city
4/17 - [92] - tibetan tattoos
4/16 - [1] - New support group for the self taught artist!
4/11 - [7] - CALF PAIN
4/11 - [31] - Borneo Flower
4/10 - [117] - scream tattoo ink
4/9 - [1] - Tatto Machines Help.
4/8 - [1] - Tattoo Artist Wanted Chicago area
4/8 - [1] - SPLASH OF INK TUCSON
4/8 - [1] - splash of ink tattoos tucson
4/8 - [1] - Body Piercer Needed
4/6 - [1] - Tattoo artist wanted in Maryland!!!!
4/5 - [11] - Hi, I'm Dough and I'm a scratcher.
4/5 - [73] - Best tattoo artists in NJ
4/5 - [20] - Seeking Tattoo Apprenticeship
4/3 - [5] - dominick cianci, nick cianci aka nick volpe
2/28 - [55] - Best tattoo artist in Singapore?
1/19 - [105] - free sample tattoo ink
1/17 - [53] - Joe Rose LION'S DEN TATTOO STUDIO
10/10 - [4] - FAMOUS TATTOO ARTIST IN INDIA
2/8 - [58] - tibetan translation

Tattoo Age Video - Grime Part 3
In a more personal look at Grime, we hear about how he has self published two books based on his personal art and journal writings. We also learn of his need to constantly create in order be self satisfied.
---
TattooNOW Video channel
Tattoo Age Video - Grime part 2
Tattoo Age Video - Grime Part 1
Tattoo Age Dan Santoro Video Part 3
Tattoo Age - Dan Santoro Video Part 2
Tattoo Age - Dan Santoro Video Part 1
Tattoo Artist Magazine - 2011 Ink-n-Iron
Gypsy Gentleman - New York City
Tattoo Age - Trailer
Graceland Tattoo Video
Nathan Kostechko - June 2011
Jeff Johnson - Interview
Scott Olive - 2011
jesse-smith-tattoo-artist-08
Markus-Lenhard-Netherlands-Tattoo
Mike-Giant
I-45 Ink - Houston Texas Tattoos
Legacy-Tattoo
English Johnny - Tattoo Artist
Petri Syrjala