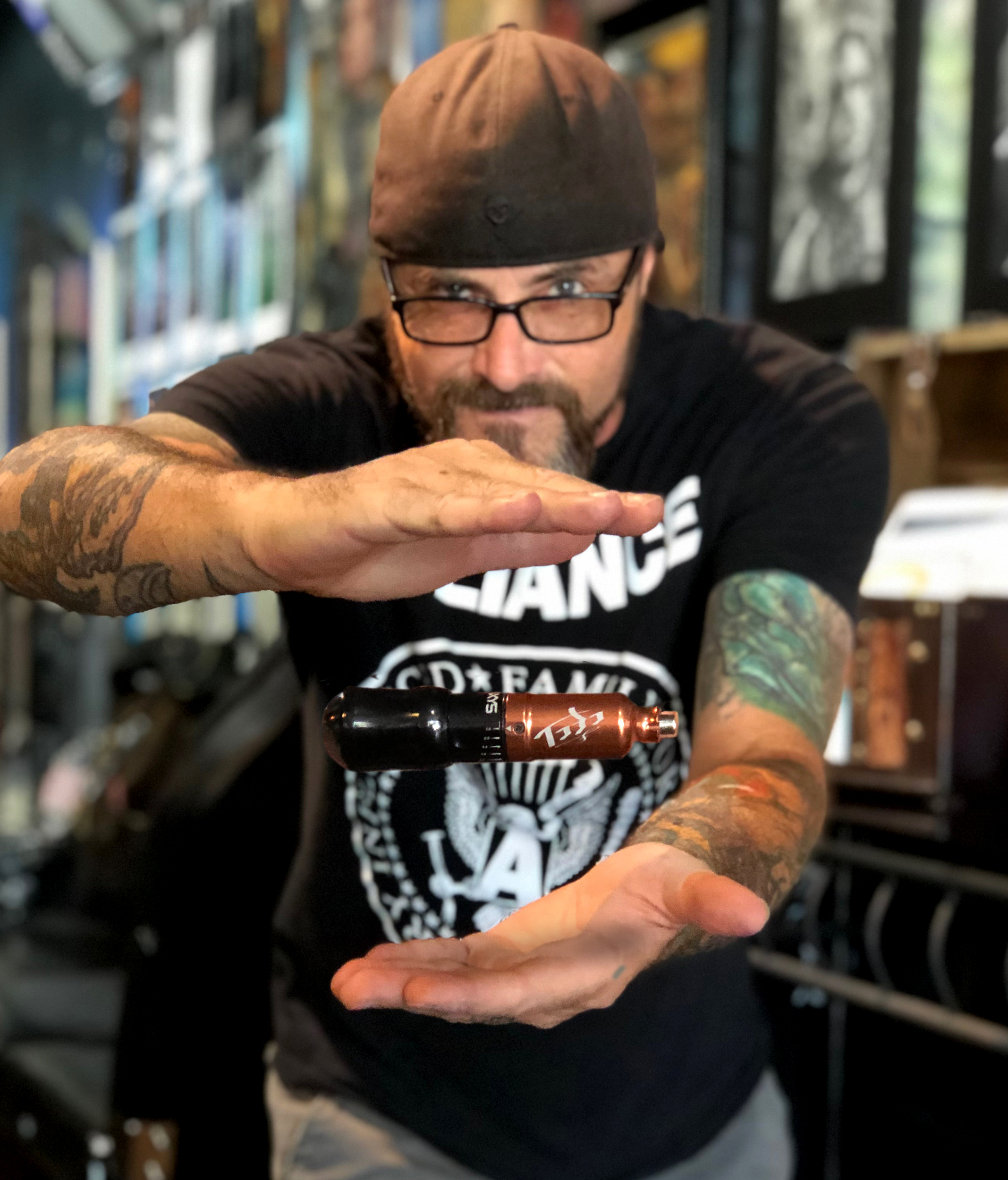 Location
McDonough, GA
770-320-9498
Master Tattooist, Todo the founding artist of ABT and Artistry and Ink has been around Tattooing since 1977 but didn't choose it for a career till the 80's. Starting in Huntington Beach, California Todo and his wife Denise took to the road where they have met and worked with a few prestigious Tattoo studios. Todo soon learned many different styles in Tattooing and In 1993 Todo won best overall artist at Hollywood California's Ink Slingers Ball for a photo realistic rendition of chrome on skin. Since then Photo Realism has been his forte' from Portraits to Bio Mechanical. Todo gives credit for his achievements to, Skin Deep Tattoo in Hawaii, Superior Skin Art in Fort Benning, Georgia, Sacred Heart Atlanta, Georgia. Credit also goes to Artist's like Taunee Beekman, Joe Satterwhite, Tony Olivas, Winona Martin, Wild Bill and his list of "Celebrity Clients", like Slash, Scott Weiland and Dean Deleo from Stone Temple Pilots, Joe Perry of Aerosmith, All American Rejects,The Foo Fighters, No Doubt, Ministry, Slipknot to name a few.
Google page Today Todo B and his wife Denise own ABT Tattoo in McDonough, Georgia. ABT Tattoo has been client voted the best Tattoo studio in Georgia since 2012. We specialize in Photo Realism, Portraits, Animal portraits,Traditional, Neo-Traditional, Neo-Trad, Neo-Realism based designs. Todo's also creating Digital art and a collection of oil paintings and Charcoal art that's on display at ABT Tattoo, most originals are for sale and prints are available at the studio.
Please check out these great publications featuring Todo's art. Bike Art, Antennae of Inspiration, Feathers of Inspirations, Cranial Visions, Black and White vol 1, Enchanted, Excavate Pint size paintings.
Todo is by appointment only and has a $500 minimum charge for all new clients, this covers up to 2 and a half hours of tattooing. After 35 years of tattooing he only enjoy's working on "large scale Realism style Tattooing," including Portraits and Animal related images. If you are interested in getting tattooed by Todo please fill out his online form after reading the Faq's page.