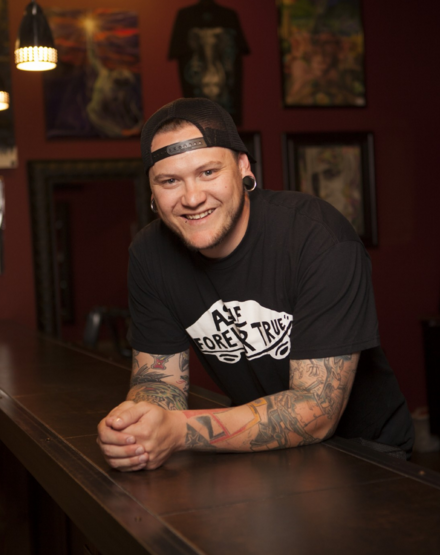 Location
Grand Junction, CO
(970) 985-9649
I grew up in Colorado and have been doing art, in some form or another, for as long as I can remember. My art background is heavily influenced by what I learned as a graffiti writer in my teens and early 20's. I spent a lot of time painting and honing my skills on walls and train cars, learning the most valuable lessons the old fashioned way. Practice.

I have been tattooing for almost 4 years now, and I absolutely love this art form. And I'm always eager to learn more about my passion and profession. I absolutely love bold, bright color, and I really enjoy tattooing in a neo-traditional style. But I am also comfortable doing other styles.

My inspirations are my family. My wife and kids are my world. I am a nerd at heart. Star Wars, MTG and video games take up a decent amount of my time. I'm also a huge Hockey and Football fan. Go Broncos, Go AVS!!!

I can't wait to meet you and invent something awesome for you!