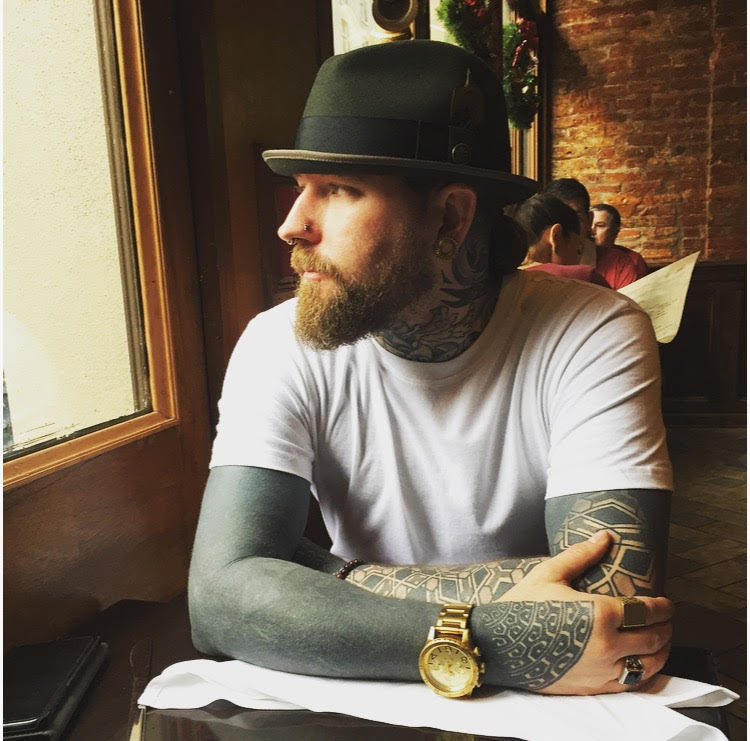 Location
San Francisco, CA
415.720.3850
Follow
I've worn many hats in my life, though all of them were based in artistic endeavors. I started as a musician touring the world as a trumpet player for jazz, rock and ska bands. After college when I decided I wanted to do something different with my life, I became a carpenter and started my own business. Five years ago, I began tattooing and I haven't looked back since. I've always had a sincere appreciation for art and the amount of precision and skill that comes with drawing, but most importantly, I love people and feeling connected.

It's amazing to be a part of an artistic partnership with my clients, to share their stories by creating something beautiful that naturally adorns the body's physique and enhances the meaning of someone's life. I love pushing artistic boundaries, creating timestamps for people who want a permanent reminder of their most cherished memories and experiences, and many times, for people who just think tattoos are beautiful and cool. Once I tap into the bond between their inspirations and my skills, I let my heart and mind flow through my hands and into my tools. Personally, it's a way for me to grow and learn as an artist and become more thoughtful and pure in my craft.

Tattoos are the most extreme and most sincere type of body modification; I take my job seriously and hope that after every piece, both the client and I feel that we have become a better version of ourselves.