Location
Papeete, TAHITI
689424500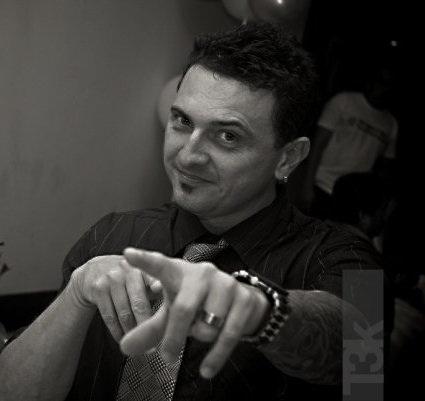 Born in 1967 (France), of a painter mother and tattoo artist father, I spent my childhood in Tahiti and I was immerged in the Polynesian life and culture.
My passion was born at an early age, as I started drawing Tahitian and Marquesan designs.
My father opened the first professional tattoo shop in Tahiti, which he owned until he passed it down to me. My growing curiosity made me notice the lack of available resources and pushed me to research traditional graphic elements that had been lost or forgotten. I started tattooing when I was just a teenager in Tahiti, at the age of 15.
After finishing high school, I successfully went on to study in order to become a school teacher. Even during my time as a school teacher, I never ceased to perfect my knowledge of Polynesian designs by researching them in Tahiti and Hawaii, where I had access to anthropological archives stored at Bishop Museum of Honolulu. After years of practice and artistic creation, I had developed a personal style based on traditional Polynesian designs.
My creations consist of traditional Polynesian designs and meanings to which I add a modern flow in order to create unique tattoos. Each one of my tattoos reflects the values, personality and personal history of the people who wear them.
I have been tattooing professionally since 1991, after I left my job as a school teacher in order to fulfill my passion. I took over my father's tattoo shop in Papeete-Tahiti, and renamed it "Mana'o Tattoo". In the Tahitian language the word "Mana'o" means "idea, knowledge or thought". My tattoo studio has become an artistic nest for Polynesian tattoo lovers. I have created a place and an environment which favors the creation of unique pieces that carry meaning and I am working everyday with a crew of amazing Tahitian tattoo artists .