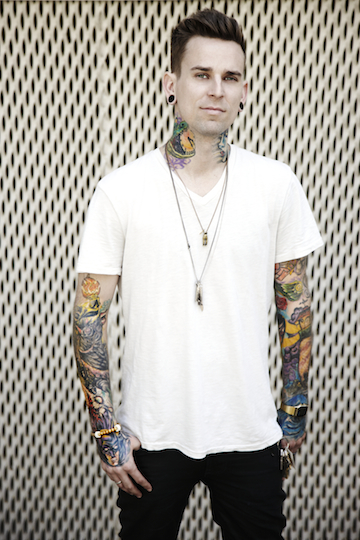 I am a southern California native who loves life and all of the art in it. I grew up with a pencil in my hand and an unrelenting passion for illustration. I fell in love with tattoo art at a young age and started designing tattoos for friends as early as 7th grade.

I did my first few tattoos in 2006 while studying art in college. After a bit of development and some real soul searching, I began tattooing full-time in 2007. I was fortunate enough to land a job with Mike Devries at the end of 2009 and worked there at his shop until the Summer of 2012. There, I learned an entirely new skillset and approach to tattooing. I'm grateful for the time that I spent there and the knowledge I gained from all of the artists who worked there at the time. In the summer of 2011, I competed in and won the title of the reality tattoo competition television show, "Best Ink", judged by the amazing Joe Capobianco. I am fortunate enough to be an award-winning artist and to have had my art and tattoo work published in several magazines and books all over the world. I am currently working, by appointment only, at The Vatican Tattoo Studio in Orange County, CA.

When I am not tattooing, I am usually working on new art or traveling the world with my beautiful wife, Lisa. I also stay very busy as the co-owner of Prophets & Poets, a modern art patronage in which we give back to the art community, by promoting the art of new artists and tipping our hat to the greats and working with local art based charities.

I constantly strive to progress as an artist and keep my work versatile. The art of tattooing is sacred to me and I am honored to be a part of such an amazing community of artists. I am so thankful to be able to make an honest living by making art and I look forward to the future and what new adventures life will bring.