Location
Lockport, IL
815-838-8287
Follow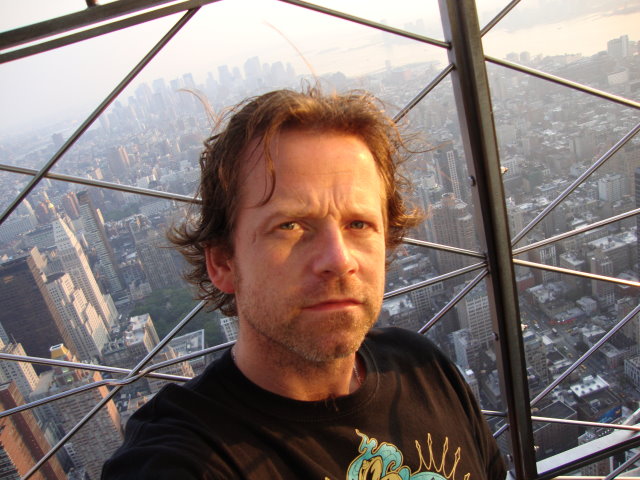 Larry Brogan is a Chicago Southsider born November 27th, 1969 sharing his Sagittarian birthday with the likes of Jimi Hendrix and Bruce Lee. He enjoys oil painting, playing hockey and traveling.
Larry has owned and operated Tattoo City since 1994 and has been tattooing since 1990. An artist since he could pick up a crayon and scribble on the walls, he has pushed himself to create some exciting artistic images. An honors graduate from the School of Airbrush Arts in 1991, Larry has applied much of his airbrush knowledge to tattooing. In an effort to expand his tattooing skills he has attended many seminars hosted by the biggest names in the tattoo world and has steadily improved on his knowledge and tattooing ability. He attended art school at JJC in Joliet Illinois where he made the Dean's List with a 4.0 grade point average. Larry has been a member of the Alliance Of Professional Tattooists "A.P.T." since 1993.
Larry's art has been published in countless tattoo magazines worldwide and has been featured in books and publications throughout the tattoo industry. He had a chapter dedicated to his tattoo work in the book, Advanced Tattoo Art, How-to Secrets from the Masters, was included among the 101 Most Influential People In Tattooing on The Vanishing Tattoo Web Site and he has won national and international awards numbering well over a hundred. As a convention road warrior, he spends much of his time traveling and tattooing, working as many as 21 tattoo conventions in a year.
Larry teaches his "101 Tattoo Tips That Can Change Your Career Forever" Seminar at Tattoo Conventions worldwide.
"My preference of tattoo art would be a more realistic or painterly style although I have a very well balanced portfolio of color and black and gray work covering many different styles. I have never wanted to specialize in just one form of tattooing; preferring to stay well rounded which keeps the ideas and inspiration fresh and different. The working relationship that sometimes develops between artist and client can drive me and feed my imagination into creating some really fun art. From a good mix of ideas to stimulating conversation during the tattoo process, it makes for a great experience and in turn an awesome tattoo. I have become close friends with several clients over the years and some have traveled with me across the country to show their tattoos and I have much respect and admiration for them. It is quite rewarding and I feel very fortunate to be a part of the lifestyle that tattooing offers. The people I meet, the places I have been and the trust people put in me to create an everlasting image on their bodies makes this one of the best careers in the world."
"My artistic influences consist of first and foremost, the Grandmaster of Sci-fi Fantasy art, Frank Frazetta. Without discovering his paintings when I was a child on the cover of books such as Conan the Barbarian I may not have been inspired enough to pursue art the way I did. My tattoo influences include the usual suspects like Guy Aitchison, Philip Leu, Cap Szumski and Paul Jefferies to more recent heavyweights as Joe Capobianco, Nick Baxter, Nikko Hurtado, Jeff Gogue, Kory Flatmo, Steve Moore and Bob Tyrrell. It is just so amazing how the world of tattooing has exploded artistically in the last ten years, it is truly a tattoo renaissance and I feel extremely fortunate to be a part of it."
You can contact Larry Brogan at tattoocity@aol.com