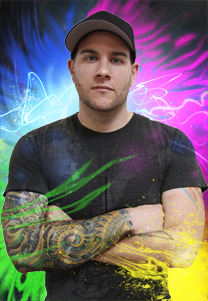 Hello, my name is John.
I own and operate Tattooed Heart Studios in Hanover, Maryland.
I design tattoos for each client individually, based on your own specific ideas and dreams.
I encourage you to use the whole world around you as inspiration for your own unique tattoo.
Please do not hesitate to email me for an appointment or with your questions, I am here to help.
I generally respond to emails promptly but please be patient and persistent if I do not get back to you right away, I do respond to all messages personally.
I hope that you enjoy my work as much as I enjoy creating it.
I also maintain a personal bloggity blog over at www.JohnGarancheski.com, I hope that you will stop by, check it out and feel free to leave some comments.