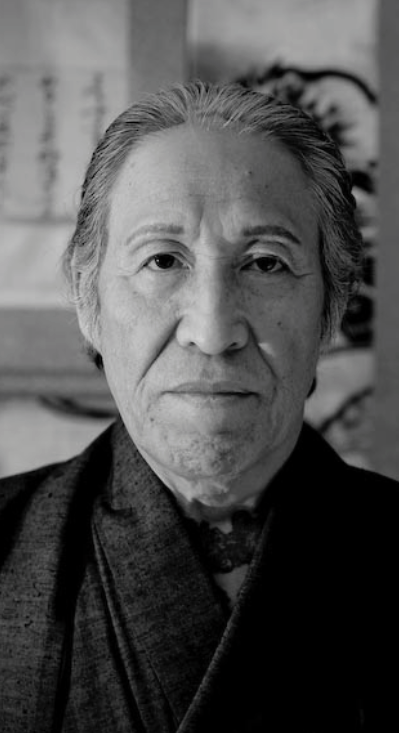 Location
Yokohama City, Kanagawa
+81-45-2313187
Master Horiyoshi III Nakano Yoshihito was born on the 9th of March 1946 in Japan.
Tattooing traditional Japaneses Irezumi including drawing and painting for over 40 yeras one can say that he has reached a more than impressive level in his craft and as an artist today. He is probably the most famous Japanese tattooist worldwide and has tattooed renowned movie and rockstars in his career.
Over the decades he became known as the ambassador of Japanese traditional Irezumi tattooing. Befriending now famous people like Mr. Don Ed Hardy in teh early 1980s he made extensive travels to the west showing his skills and artwork, which was always in high demand.
Horiyoshi III is a very vertatile, enigmatic, humorous, and pretty unique character who even has his own museum. The "Yokohama Tattoo Museum" founded by him in the year 2000 displays his vast collection of artwork and traditional tatto artifacts from all over the world and is frequently visited by national and international visitors.
After all these years Horiyoshi III has only 2 active apprentices left. One is his son Souryou Kazuyoshi, the other is German born Alex Kofuu Reinke Horikitsune. He menitioned to never take on any other apprentices again. There are no other active family members anywhere.
The book publications and national and international press articles connected to Master Horiyoshi III are countless. His productivity is so immense that his senior apprentice Alex Kofuu Reinke Horikitsune and Horiyoshi III family friend Matti Senju Sedholm Horimatsu founded the Kofuu-Senju publications limited company in 2009 in Horiyoshi III's name. Their goal is to produce legendary, quality books on the subjects of Irezumi, Zen, and Japanese culture in general under chairmanship of Horiyoshi III.
Major international TV stations like the German ZDF who were already tehre in the 1980s or American tv stations like the History Channel or The Discovery Channel have filmed the master at work numberous times. He worked for lots of movies in Japan as well - painting on tattoos on actors skin. He was even in front of the camera for Leni Riefenstahl in the early 1980s for a film on body modifications.
He is frequently invited for seminars and press interviews in prestigious country clubs, conventions, or by the Foreign Correspondence Club of Japan to explain and perform his art of Irezumi.
With incredible success and ceaseless effort the master is recently concentrating on production of traditional Japanese silkscreen paintings, which are being mounted on the traditional skil scrolls called Kakejiku. He has received a lot of guidance concerning technique by his unfortunately now deceased former best friend, Ozuma Kaname-Sensei who was a very famous silkscreen painter in Japan.
Horiyoshi III taked pride in being the one whom the spirit of Ozuma-Sensei can live on.