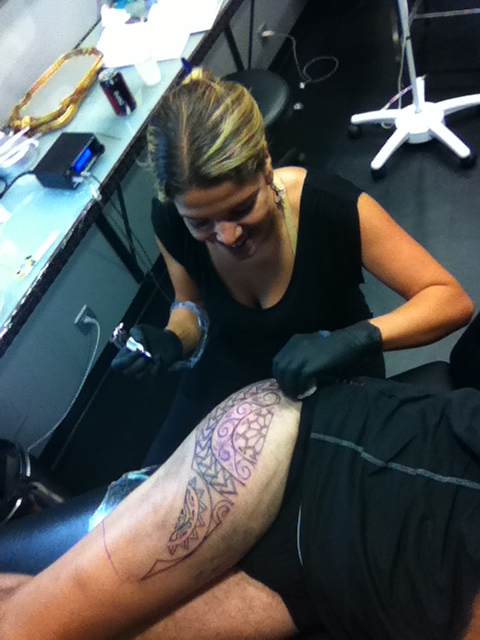 Location
San Francisco, California
(415)701-1970
To book an appointment, please email her directly at tattoosbygd@gmail.com
Genevieve specializes in contemporary Polynesian style tattooing and blackwork, as well as floral and botanical illustration tattoos.
Her childhood in Tahiti sparked a passion for the rich cultural tradition of Polynesian tattoo. She apprenticed with a local tattooer in Huahine, French Polynesia, before moving to San Francisco to pursue a degree in fine art. She received a BFA in painting from San Francisco Art Institute in 2010.
Genevieve works freehand, drawing directly on her clients skin with markers to create a completely unique tattoo. Her extensive knowledge of Polynesian symbolism and understanding of human anatomy allow her to create pieces tailored to the wearer both physically and symbolically.
Though her style is rooted in traditional symbolism, she strives to create unique and contemporary tattoos that can be worn by anyone with an appreciation of Polynesian style. She also loves to do blackwork, etching, and scientific illustration style tattooing, as well as color florals.
Please email her directly for an appointment. Be sure to include your name, tattoo idea including approximate size and body placement, and attach any reference images that help to clarify.
Email: tattoosbygd@gmail.com
Website: www.huahinetattoo.com