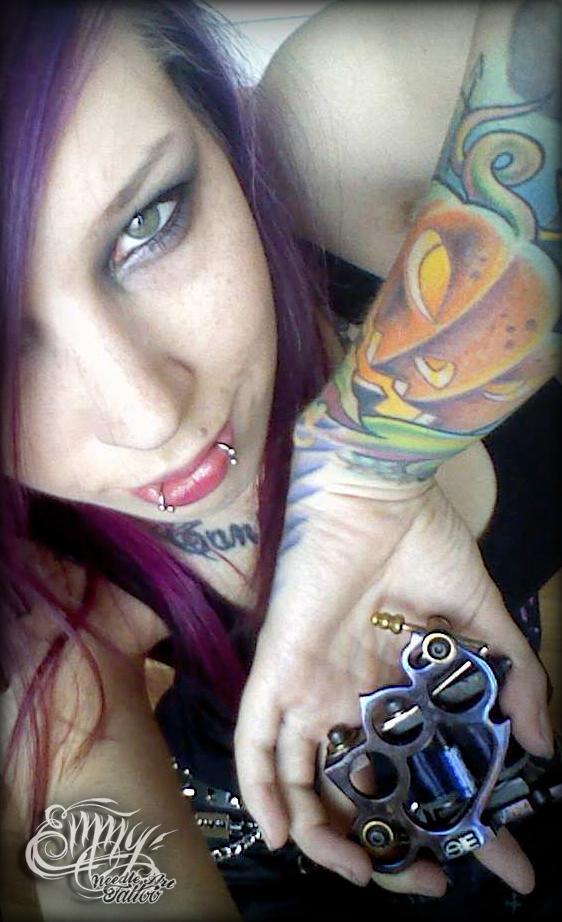 Location
Zaandijk, Netherlands
+31 627 456 643
Follow
About me:
I'm a 24 year old female travelling Tattoo Artist from Holland.
After being an apprentice at Needle Art Tattoo for over 2 years,
I started tattooing at the end of 2008.
Due to a huge difference of opinion I decided to quit working at Needle Art to travel around, learn and broaden my horizon.
My main interests are black & grey realistic work
from portraits to statues, and I am currently working on making this my specialty.
A huge influence to me are artists like
Bob Tyrrell, José Lopez and Robert Hernandez.
It's a huge honor to have met, hung out, and be friends with them.
Ofcourse I am always open to new friendships,
so send me your suggestions any time!
Arranging an appointment:
I'm currently travelling the world, so shoot me a message any time.
I travel around from time to time,
and I love to meet new people with awsome new ideas.
So if you're interested in a piece or would like to know where to meet up,
please drop me a Personal Message to notify me.
You can email me directly at info@skindeepaffliction.com
Or check out my facebook page at http://www.facebook.com/emmyvandegiessen/
Either way, I will get back to you as soon as possible!
Thanks for checking me out!
xoxo Emmy