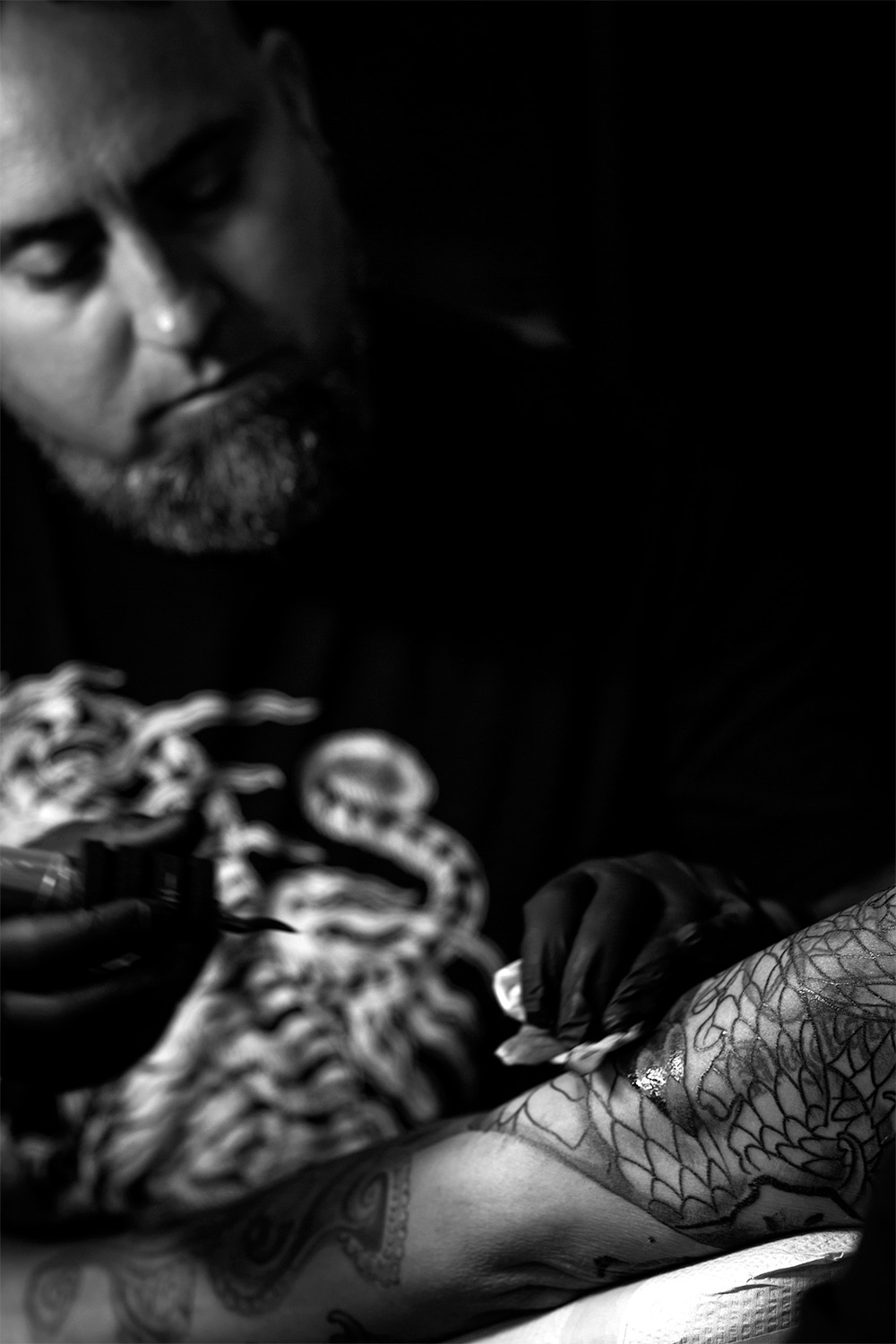 Location
St. Augustine, FL
904-770-7779
Follow
Hailing from North Carolina, Bart Andrews spends his days pumping out a seemingly endless stream of quality tattoo work. Andrews began his career in Jacksonville over ten years ago and like many artists, struggled to find the apprenticeship that would get him on the inside of the industry. Though some time would pass before he found himself in the seat he dreamt of, he was already on the way to becoming one of the region's most successful tattooists. Andrews would continue to hone his craft through repetition and as time passed he consistently narrowed the gap of skill between himself and local artists he had grown to respect.
With years of experience under his belt, Bart's work has all the qualities that one looks for in a refined, professional tattoo.. His interests include everything to color realism, black and gray, to traditional Americana and Japanese. Bart's natural desire to be a versatile artist has only been strengthened by his proximity to the Marine base. With people coming from all over the world, Bart has the ability to give every client exactly what they are looking for without hesitation.
Bart is also traveling more frequently these days. He finds time in his schedule to guest spot and attend a number of tattoo conventions from which the walls of his workspace are reflecting. Having won numerous awards for a variety of tattoo styles from across the US, he is not stopping there. Bart is also the creator of the Cape Fear Tattoo & Arts Expo which had occurred annually every April in Wilmington, North Carolina. Now married to Pepper, they currently own/operate Unify Tattoo Company, located in St. Augustine, FL,
Be on the lookout for Bart whether it be in North Carolina, California, or anywhere in between. With his dedication, motivated personality, and his passion for the industry he surely can't be missed and he has no plans of stopping here. Keep your eye on Bart by checking out bartandrews.com to stay on top of travel and future events!