Greetings from Hyperspace!
10.04.16
Last month, we celebrated the new large format fine art printer in our office by offering a limited run print of one of my classic images. I'm continuing that tradition this month by presenting one of my more recent paintings as a limited edition canvas fine art print, which will be available in our online store for this week only. "Surface 1" was one of the early experiments in my current Surface/Volume series where I'm exploring ways to make surfaces express depth and dimension. It's a piece that has had a strong response from my peers, so I thought it would be fun to offer it as a life sized signed archival canvas print at a reasonable price. This print is 12x12" with a 1" colored border for mounting purposes, and we are pricing it at $50. We've done the color matching and printing ourselves, so it's a very close match with the original.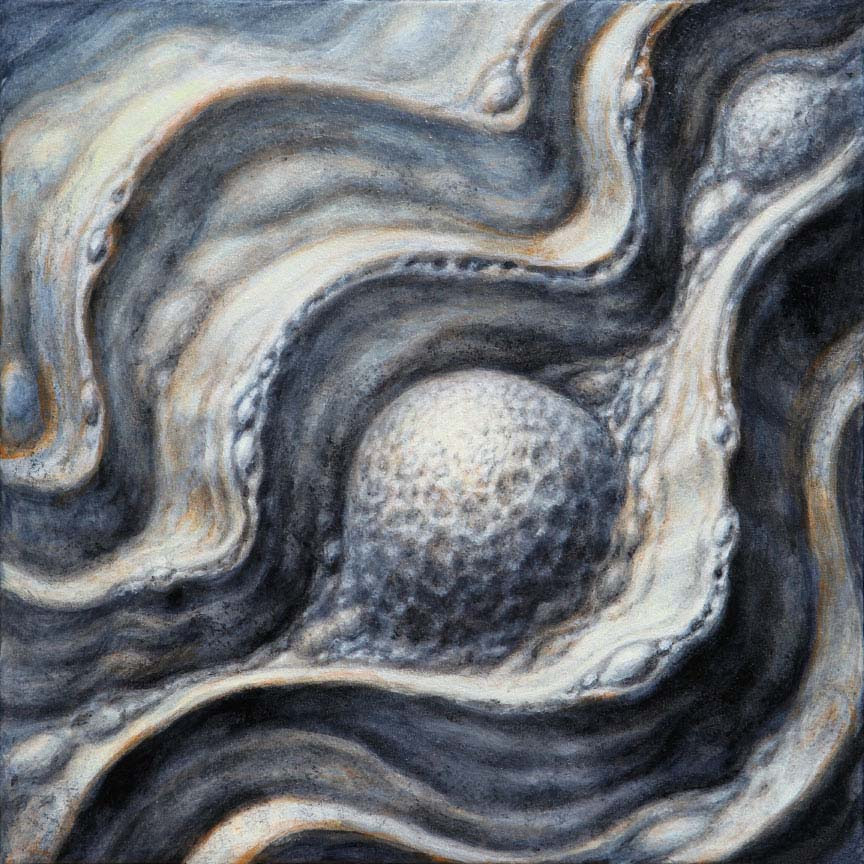 This is another print that we are offering for a limited time only, until midnightSunday October 9th. Drop by the online store at Hyperspace Studios to see it, and the other new prints that we have in our catalog.
Thanks, and we'll be in touch soon!
Guy Aitchison
www.tattooeducation.com
www.hyperspacestudios.com
www.guyaitchison.com
Webinars, DVDs, Merch & More!

Featured Products
Select TattooNOW Projects

Website Showcase
Advertise with us
Reach our network of tattooers & collectors with fine taste with a variety of advertising packages for any budget.
Classifieds
Banner Ads
Mini-Magazine Ads
Video Spots
Sponsorship Deals
Call (413) 585-9134 for more options!
No one can get you more qualified traffic
"Just got done watching the Jeff Gogue hand webinar. Best $150 I've spent in a while! Every single one that I've signed up for has been superb and really makes a difference for those of us living overseas who don't have access to conventions/seminars period. So this is definitely the next best thing and I'm thankful for having access to them."
– Nick Tse
"I can say without reservation Gabe Ripley's webinar, and the information presented, was one of the keystones to my career choices and direction the last year. I often quote much of what I learned not only to others, but to myself as well as a reminder to stay on track. I've taken the webinar twice and will purchase it if ever made available on dvd. I can't recommend it highly enough."
– Ian McKown
"With social media always changing, the importance of a professional website is imperative. I loved the design inspiration package they had me fill out to describe how I wanted my website to look. They were able to take my concepts and visualize them for me into a site that really felt individual and personal. I love that I can easily access and publish new news items and photos in an instant through the TattooNOW website. The staff is always professional, friendly and easy to reach. TattooNow has helped me reach a wider audience, allowing me to do more of the work I love!"
– Mallory Swinchock
About TattooNOW
TattooNOW is a professional multimedia development company specializing in Tattoo web sites, webinars, and online promotions. TattooNOW was started by top professionals from both the tattoo industry and multimedia field to fill a void: Reliable highly effective websites for professional tattoo artists.