Tattoo of the Day
10.10.17
Wednesday, Oct 11th, 5;30pm
Dr.Anna Felicity Friedman will be giving a lecture on the history of tattooing. This is your chance to learn about the widespread influence tattooing has had on all cultures from ancient times to modern day!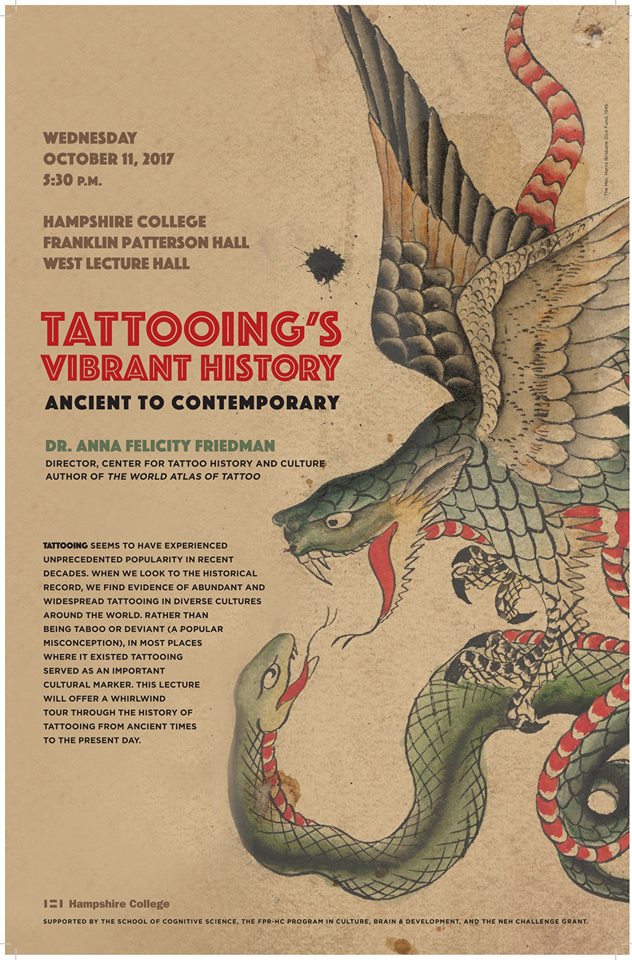 10.10.17
What is the Translucency Factor?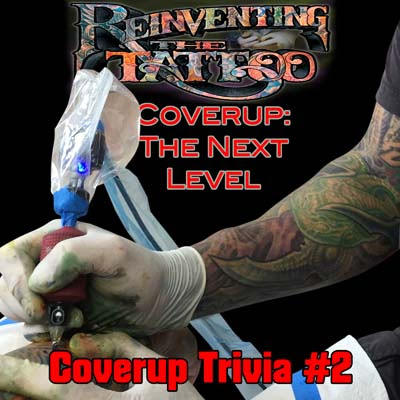 I've laid out six major "Coverup Realities", including the Translucency Factor. When a coverup tattoo heals and settles, you can usually see the old piece coming through, because the new tattoo isn't opaque like acrylic or oil paint- it's translucent, like watercolors. Find out strategies for working around this problem in Coverup: The Next Level, now included FREE in your Reinventing The Tattoo subscription, building on last year's foundation, Coverup: A Fresh Look. Read more at www.ReinventingTheTattoo.com.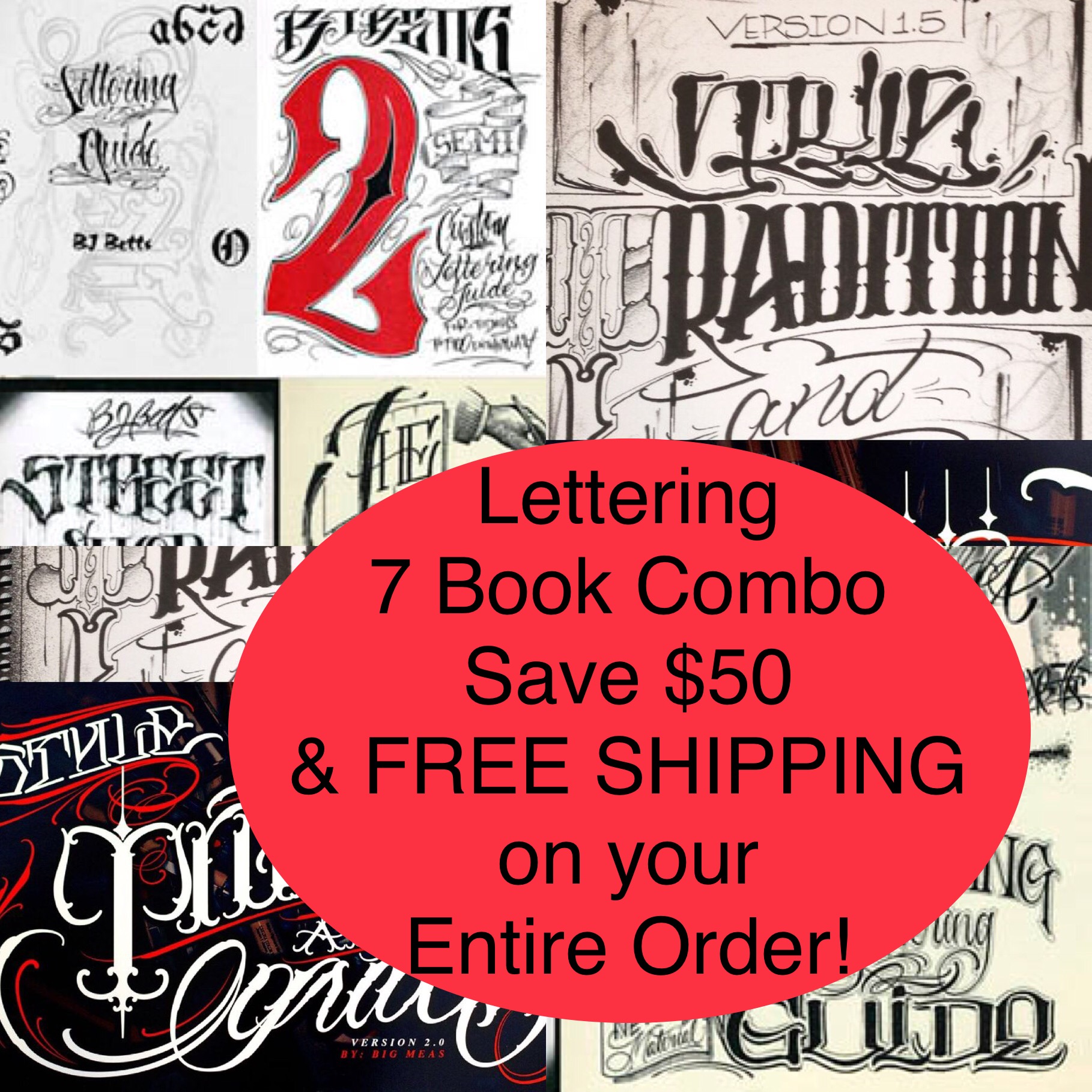 This Week Only (October 16 - October 22)
Save $50 when you order the
Lettering 7 Book Combo for one Great price!
Includes the BJ Betts Combo & the Big Meas Combo
Click HERE for all the information!
Order this Combo and get FREE SHIPPING!!
(FREE SHIPPING to US orders only. Shipping to Canada is $30.00 and anywhere else is $45.00.
Order more items and get the shipping special on your WHOLE order!!
Any additional shipping charges will be refunded when order is filled)
Hey tattoo cuties!!
I'm so excited to be able to welcome you into my tiny corner on the internet ! (I finally have my own dot com!! ) Lately my life has been changing in a lot of ways! I'm very happy to announce that I am apart of the amazing crew of Off the Map Tattoo , a legendary shop located in Easthampton, Massachusetts along with my significant other Justin ( check him out too!! www.justinwaynetattoo.com). We moved all the way from Oregon to tattoo here and I'm so humbled to work in this studio. I've been tattooing for seven in a half years now, always looking up to various artists who were representing the Off the Map Tattoo shops ( with locations like Oregon, Italy, and where I'm currently at in Massachusetts ) And it's just unreal to be able to have the opportunity. While I'm here I hope to connect with fellow anime nerd and kawaii enthusiasts so we can create super cute tattoos together and maybe even being cosplay buddies together?! Also, I wanted to thank the many clients I have spread across the states; from Florida to the PNW and even in the mid west, I STILL SEE YOU CUTIES!! Thank you all for your endless support<3
Big things are coming soon, I'm so excited to show you!!
Dee<3
October 2017
After a busy summer it's time to regroup and get ready for some fall plans. In November I'll have a painting in the Ohio Bio art show hosted by Nathan Marti at Red Tree Gallery in Columbus, Ohio. I won't be able to attend the opening party, but if you're in that area check it out, it'll be a great time with a lot of awesome tattoo artists hanging out and looking at awesome art!
I'll also be showing artwork in Austin in November, as part of the East Austin Studio Tour, an annual event showcasing all of the creative energy in happening East Austin. This year I'll be hosting an exhibit of my entire Blood Rituals painting series completed earlier this year, and will have tons of other recent paintings on display, as will my studio coworkers James Hall and Justin Vickers. All original paintings will be for sale and I'll also have some ultra limited edition prints available of 2 of my favorite paintings from the Blood Rituals series. If you're in the Austin area, come check out the studios on the tour and see all of my recent creations!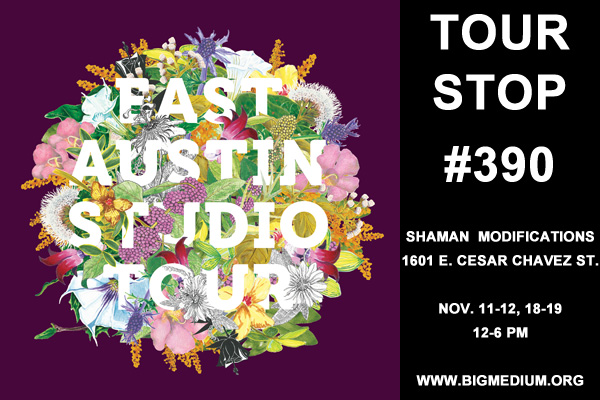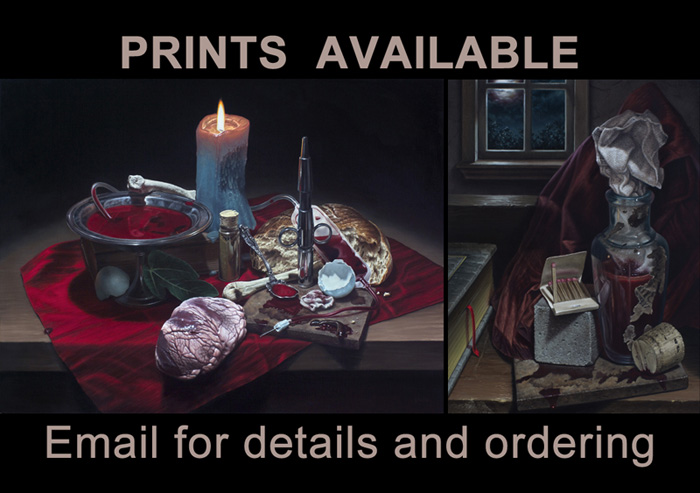 I've also recently added 2 new large tattoo projects to the "skin" gallery, with a few more to come in the next month. Thanks as always to my strong willed and generous clients who allow me to create these large scale tattoo projects for them!
If you're interested in starting your next tattoo project, or have the itch for a smaller collector's tattoo, I still have some openings before the end of the year, so get in touch to discuss and learn more details.