Tattoo of the Day
01.09.17
I started tattooing in 2006, after receiving my Bachelors of Fine Arts from Robert Morris University. I've never been abducted by aliens, however I am open to the possibility. I prefer blending styles of tattooing, mostly a cross of bright bold colorful illustrations and geometric dot work, but I do also enjoy doing those styles separately amongst other styles. At some point I would like to do a tattoo in outer space, (Elon Musk, I'm looking your way dude, let's talk).

In addition to tattooing I am also a certified OSHA bloodborne pathogens instructor.
01.05.17
Ben has been an oil painter for many years and recently made the decision to develop his art in new ways by completing a formal tattoo apprenticeship at Off the Map Tattoo in Easthampton, MA.
Ben has been working as the Digital Media Producer for TattooNOW and also acts as the host of Off the Map LIVE! Everyone's favorite tattoo tv show on www.OfftheMapLive.com.
Ben has a special interest in skulls and has kept a pretty consistent theme of adding them to his personal tattoo collection and would love to tattoo a skull of some kind on you!
Ben Licata is now accepting new tattoo clients.
We will be closing a bit early tonight, at 6pm. If you have a scheduled consultation appointment, your artist will be here. We will be open tomorrow, Saturday 01/21 for regular business hours, 12-8pm. For questions, please email powerlinetattoo@gmail.com or call to leave a voicemail at the shop, (401) 369-7771.
We are looking to fill two positions at the studio!
Studio Assistant:
We are looking for someone who has great work ethic and an awesome personality to match! Must have office-type work experience, customer service experience and cash handling.
Check out the job listing HERE! Stop by the studio to complete an application.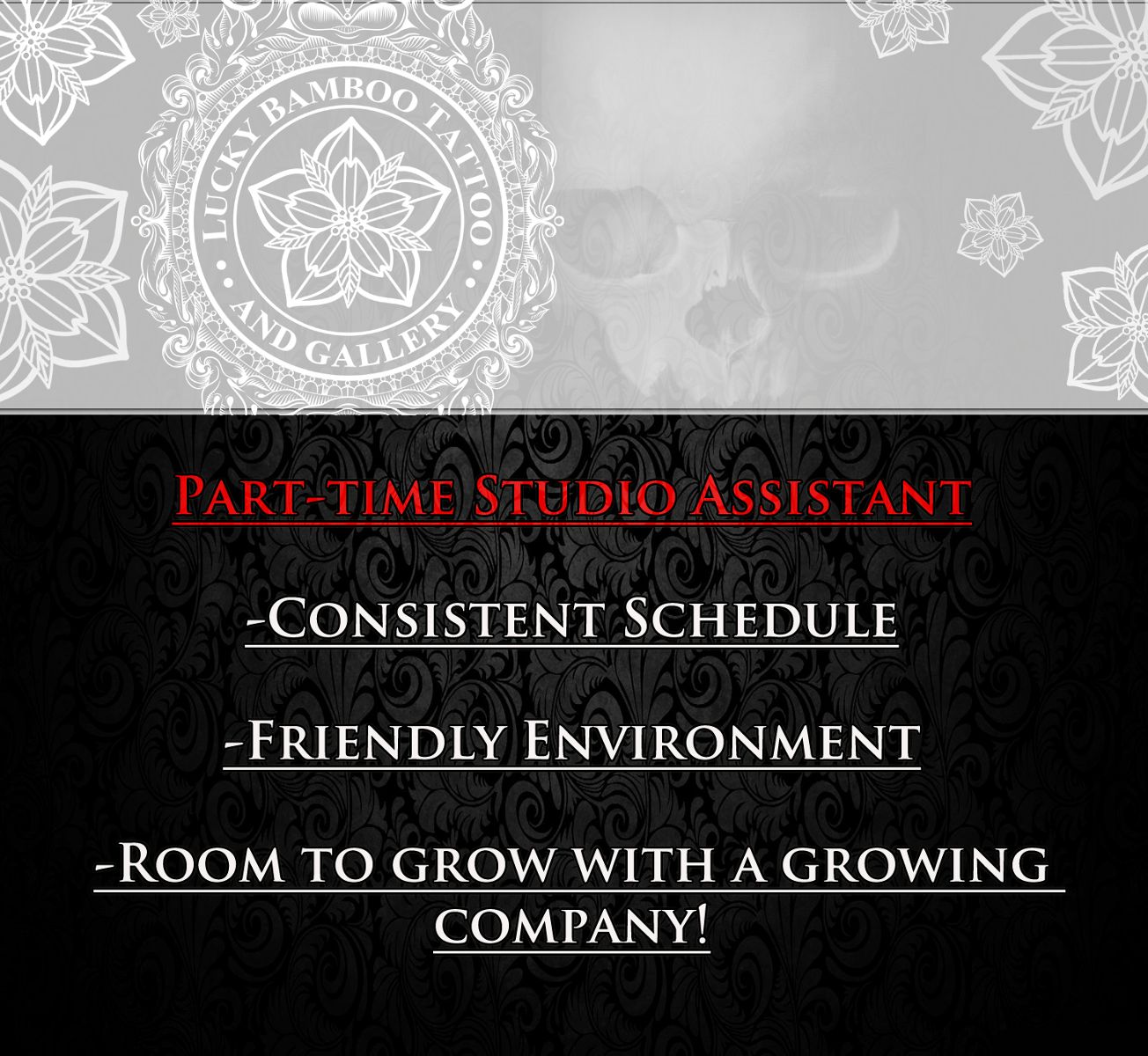 Full-time Artist:
We are also looking to fill a full-time artist position! Must have studio experience, a strong portfolio and a professional attitude.
Email your portfolio/links to our manager at info@luckybambootattoo.com.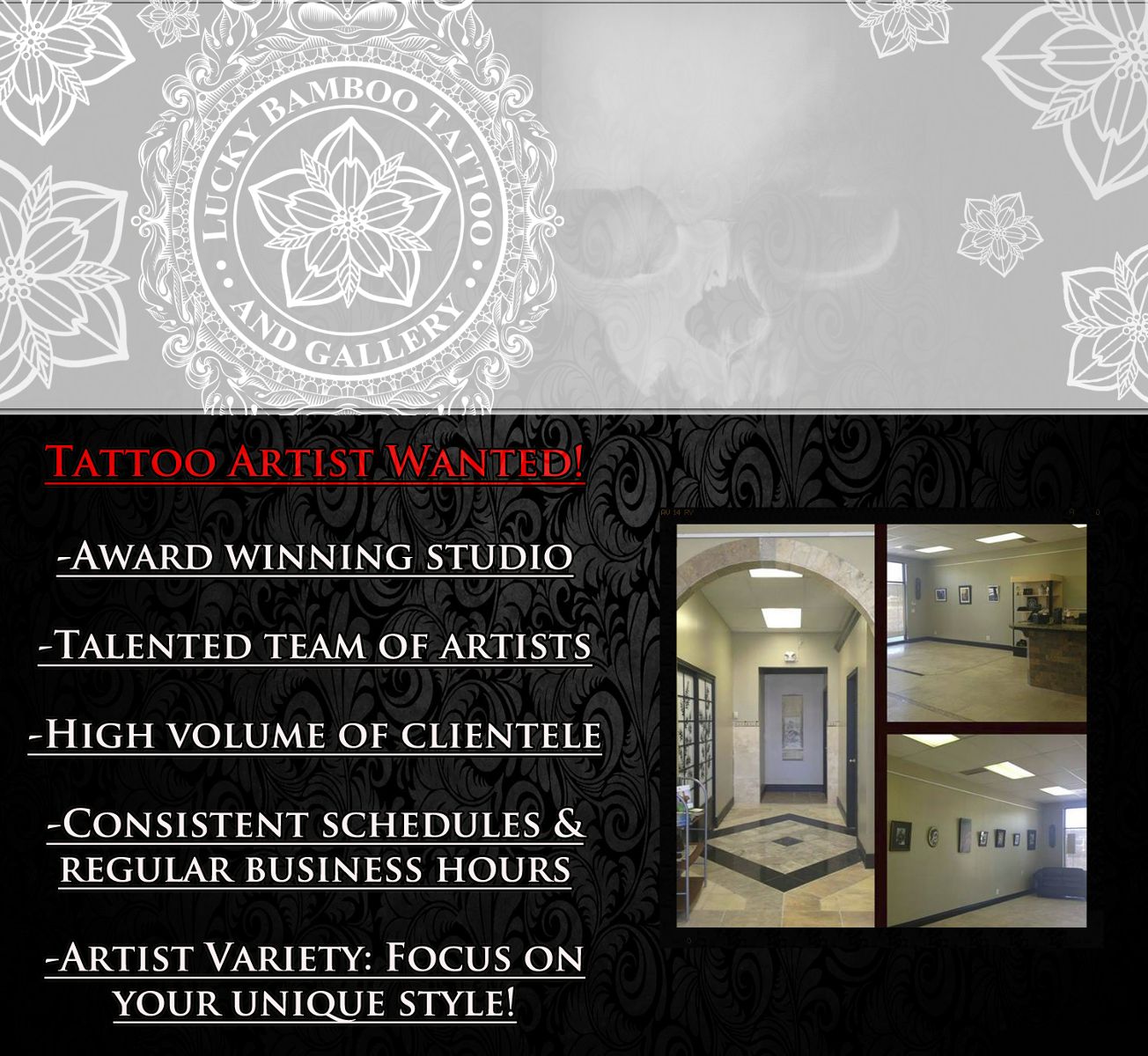 All of our artists will be attending this show the first weekend in March! Call us at 765-434-0066 or fill out the contact form to schedule!