Tattoo of the Day
07.03.17
SUNDAY JULY 9TH 12PM - 6 PM EDT - WEBCASTING WORLDWIDE
$150 Earlybird price $99 before Sunday July 9th.
Join three black and grey masters as they each explain their techniques, and work on a collaborative tattoo during the workshop. This is your chance to not only hear how these tattooers work, but ask your questions while you see each practice their process in real time.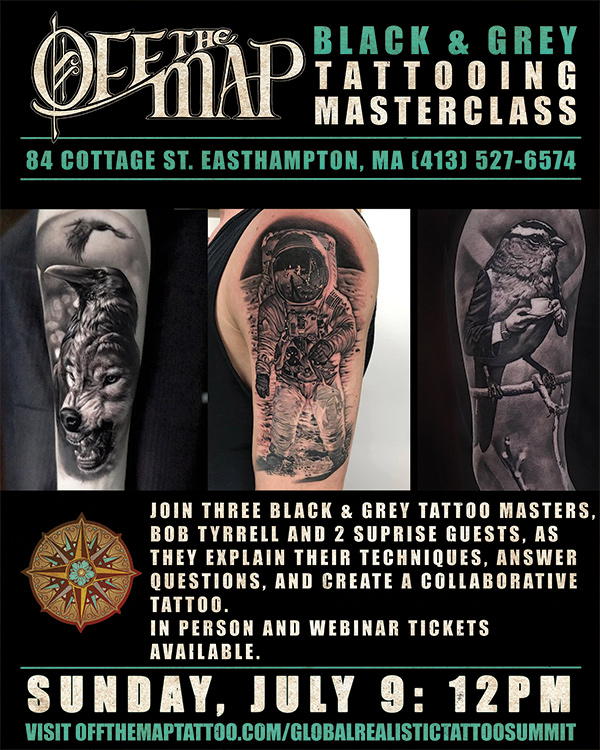 05.14.17
Location: 84 Cottage St. Easthampton, Ma 01027.
9-12 Drawing from live model demo
1-4 Workshop with personal instruction
Drawing workshop with personalized coaching. Draw from a live model under David's guidance!

David Jon Kassan (born 1977 in Little Rock, Arkansas) is a contemporary American painter best known for his life-size representational paintings, which combine figurative subjects with abstract backgrounds or "tromp l'oeil texture studies,"[1] Of this dual representation strategy Kassan notes, "my effort to constantly learn to document reality with a naturalistic, representational painting technique allows for pieces to be inherent contradictions; paintings that are both real and abstract."[2]

Kassan is a much sought after drawing and painting instructor because of his steadfast commitment to the age old discipline of working from life and creating compelling expressions of the human condition. He has given painting/drawing seminars and lectures at various institutions, and universities around the world. In 2013, he founded the Kassan Foundation in hopes of giving grants directly to underprivileged talent in both the visual and musical arts.

Kassan works can be seen in many public and private collections worldwide. He is represented by Gallery Henoch (Chelsea), New York, NY and The Maxwell Alexander Gallery in Culver City, CA. Kassan lives and works in Brooklyn, New York.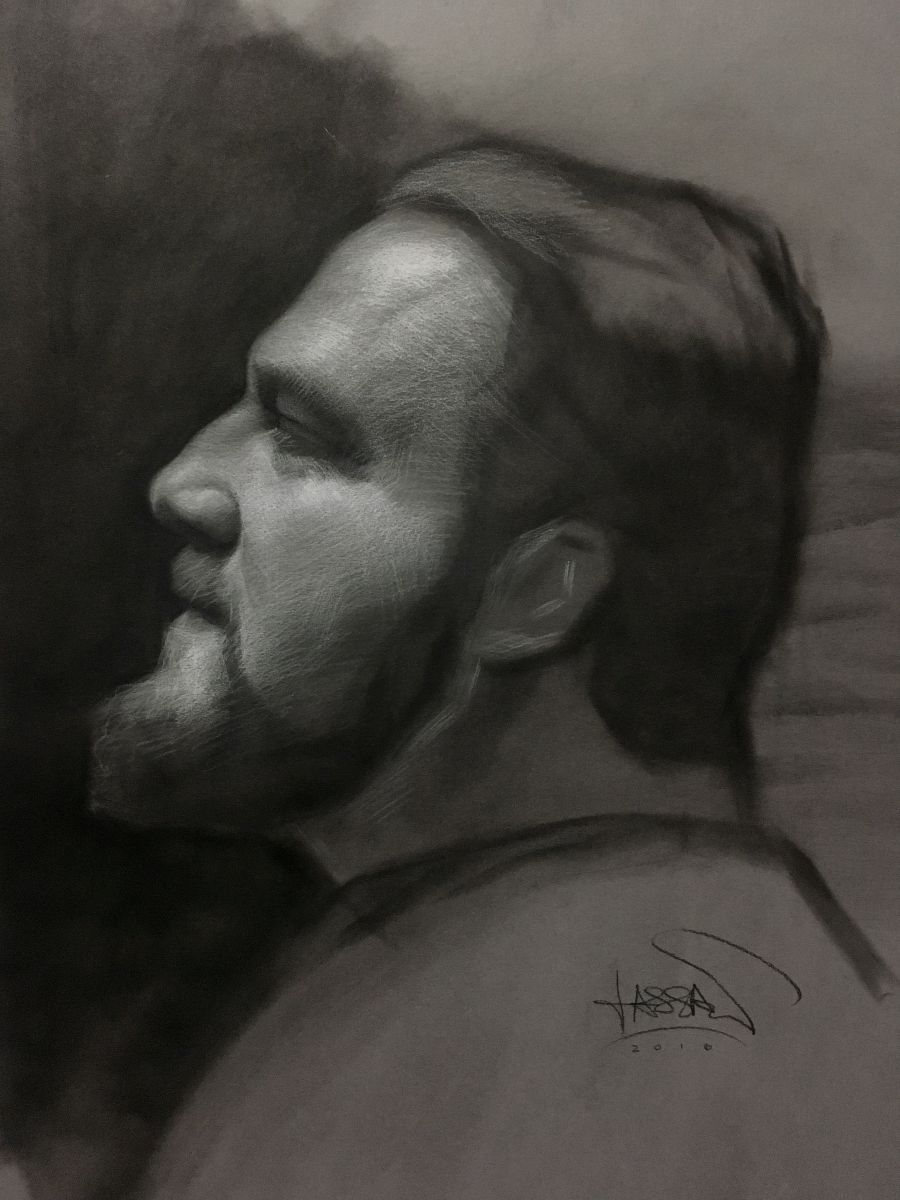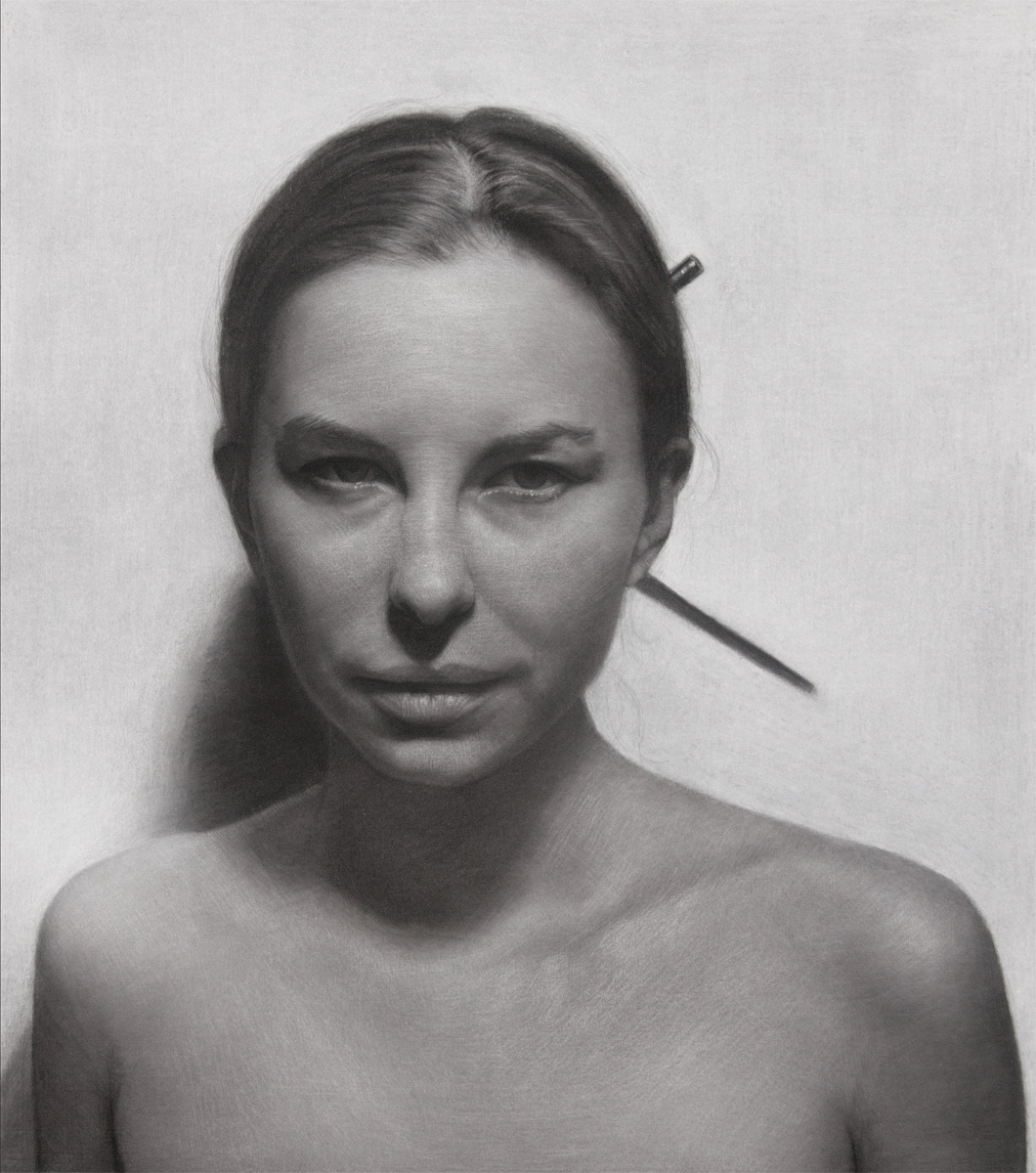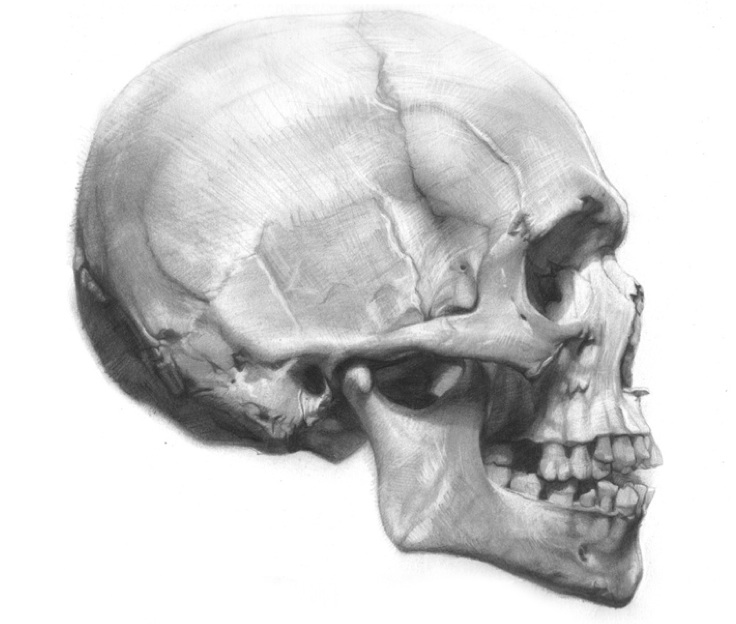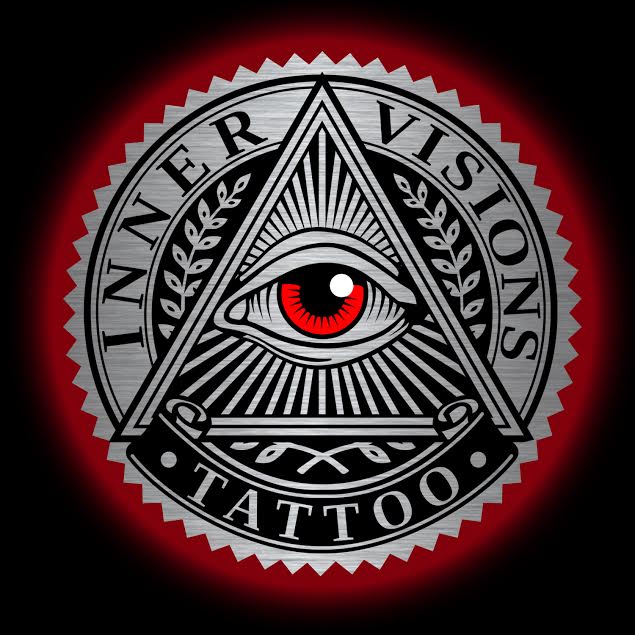 Hello Las Vegas and beyond. I am happy to announce that I have opened my very own tattoo shop in Las Vegas, Inner Visions Tattoo. Inner Visions Tattoo is located just minutes from the Las Vegas Strip and also McCarran Airport. I had a great time tattooing at Bluenote Tattoo, but had an opportunity to open my own tattoo shop in Las Vegas. Here at Inner Visions Tattoo you can expect the same quality custom tattoo work that you have come to trust. I also have a new website for the shop, InnerVisionsTattoo.com We still believe in giving our clients the best tattoo experience possible. At the moment Tattoo appointments are recommended but we do take walk in tattoos when we have availability. I have several guest tattoo artists that are traveling to Las Vegas, offering a wide variety of tattoo styles. I am also in the process of hiring a few more full time tattoo artists for the shop, but am being patient with the hiring process because I am looking for the best tattoo artists I can find in Las Vegas to fill the positions so I can continue to offer not only the best tattoos in Las Vegas, but also the best tattoo experience possible!
The shop will be CLOSED on Sunday 07/23. If you are local to NH, or up for a drive, our artist Mike Ledoux is working at the Live Free or Die Expo in Manchester, NH. He is fully booked for the weekend, but he has some amazing art prints for sale! Go stop by his booth and say hi if you're in the area! http://www.livefreeordietattoo.com

We are hiring TWO smiling faces for customer service positions to join the Dark Horse team.
Both jobs are part time: one position is permanent and is between two and four days a week; the other position is seasonal/temporary (September until Jan 1) and runs two days a week.
Both are hourly positions and are between 11:45am and 8:45pm. Both require comfort with advanced software systems, general c/s, cleaning, cashiering and tasks as assigned.
PLEASE APPLY IN PERSON. NO TELEPHONE CALLS, EMAILS OR SOCIAL MEDIA INQUIRIES.