Tattoo of the Day
02.18.17
Tattooers, we have some new fresh tattoo webinars. Among the highlights of the Paradise tattoo gathering in 2016 was webcasting Markus Lenhard for the first time, as well as three brand new seminars that debuted at Paradise. Check out what we just uploaded:
The Jade Effect - Webinar with Laura Jade: You will learn how to develop a vocabulary of shapes and the process of how to build them to create visually pleasing tattoos. Developing concepts, composition and flow, varying line and choosing and layering patterns. You will learn the process of how to approach freehand drawing on the body and helping bring your client to a feeling of cohesive completion.
Limit-less - a collaborative tattoo webinar with Jason Butcher and Lianne Moule: Our seminar will focus on what we are doing, how we are doing it but more importantly why we are doing it. We will be explaining our processes from choosing the client all the way through to the finished tattoo. We will explain why we have decided to focus on collaboration tattoos and how this drives everything we do artistically and how other artists could apply this to their own work.
What is it? A biomech seminar with Markus Lenhard: By dissecting the question that is as old as the subject matter of biomechanics and abstract art, the seminar will delve into the deeper workings of how one can approach and master this seemingly alien subject matter.
The Art of Teaching with Jeff Gogue and Nick Baxter: Attendees will learn ways to begin developing content for crafting effective speaking presentations. They will leave with several concrete steps to take in beginning their exploration of building, teaching and delivering an impacting presentation.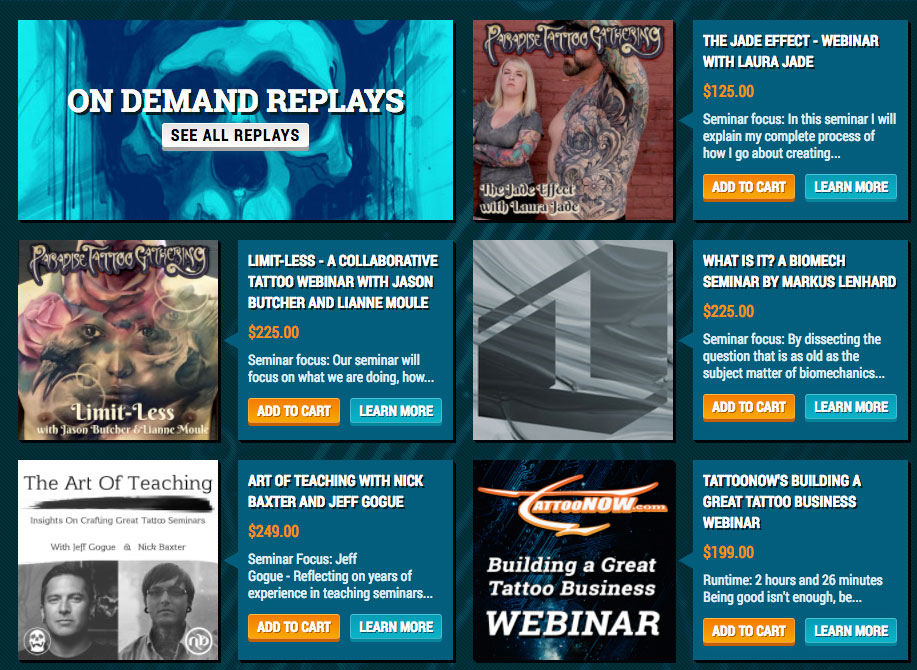 01.31.17
Mikey Har will be visiting our Easthampton studio for a few days in February (2/22-2/24, to be exact).
Mikey can usually be found at Transcend Tattoo Gallery in Branford, CT. Mikey specializes in art with heart.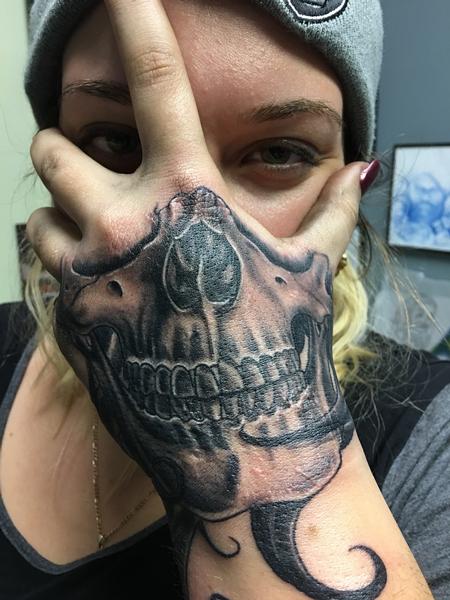 He tends to work in a new skool/graffiti style, but can handle anything you throw at him - from portraits to black and grey.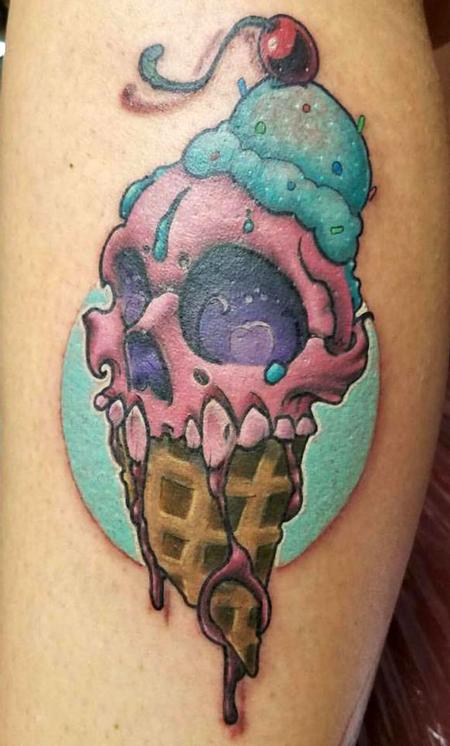 Call us at (413) 527-6574 soon to book some of Mikey's time while he is here, as spots are limited.
February/March 2017
Belated Happy New Year, everyone. For my first site update of 2017, I photographed a large floral tattoo I finished at the end of last year, and it is now in my tattoo gallery.
I also updated my F.A.Q. section, found in the "Thought" page in the list to your left, with three new articles about my tattooing, for all potential new clients or those merely curious about my approach to tattoo theory. You can read those here, here, and here.

I also added a link to my new YouTube channel to the lower left corner of the website. This channel features all the useful and worthwhile free educational lectures and interviews I've done over the years, as well as my recent forays into short art films. I hope to keep adding great content to this channel, and if I reach 100 subscribers I will be able to change its URL to a shortened custom name, per YouTube rules.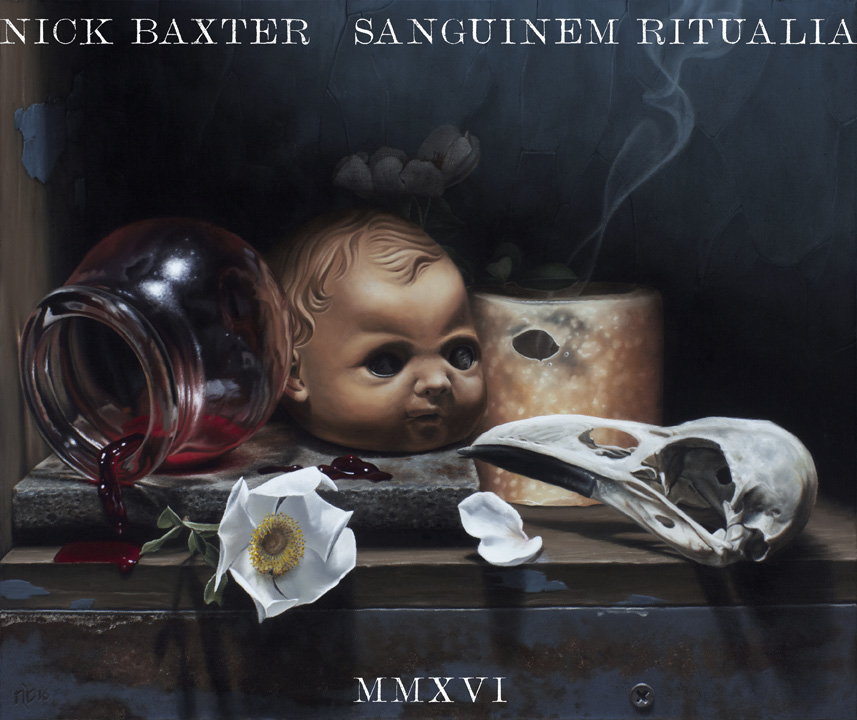 Also in that lower left corner is a button linking to my fine art focused website www.nbaxter.com where all the paintings from my recent exhibit Blood Rituals have been uploaded. So head there if you get a chance, to see what I worked on for most of 2016 and even continuing into this year, too. Many of the paintings are still available, and you can email me with any purchase inquiries.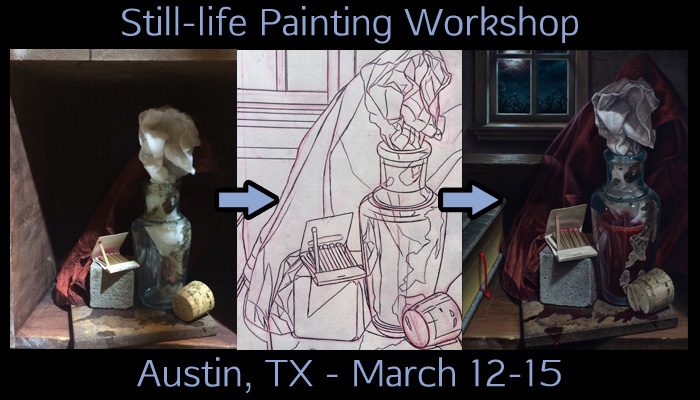 Speaking of painting, in just a few weeks I will be offering a comprehensive 4-day classical realism painting workshop in Austin, Texas at a local tattoo studio, Art Realm Tattoo. In this class I'll be guiding students start to finish through a still-life painting executed from life (not photo reference). The class size will be kept very small so that each student can receive lots of personalized instruction. It's very reasonably priced at $400 for 4 days, so if you want to escape the SXSW music festival craziness around Austin March 12-15 (or partake in it each night after class), email me for the class syllabus and for setting up payment.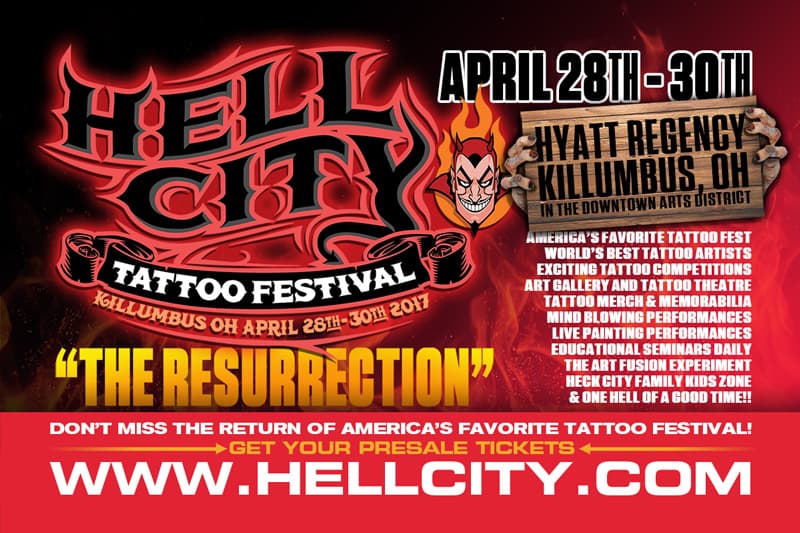 In a few more months the return of the Hell City Tattoo Festival hits Columbus Ohio, and I will be there tattooing and selling merchandise. Contact me for possible tattoo bookings or stop by my booth to pick up some free stickers, reading material, or to buy a giclee print, which I hope to have made in time for the show. Should be a riotously fun time as usual!
Now is your chance to win a $600 tattoo! Voting ends February 24th, so please do it soon! ladies and gents, we need your help, so if you could please take the time to vote for us that'd be much appreciated! Vote Broken Lantern Tattoo for best tattoo shop, and this year you can also vote for Glenn Collins as best tattoo artist! To vote for us go HERE. To enter into the raffle, please send us a screenshot of your vote to brokenlantern77@gmail.com Remember that all of your emails count , so if you want to bump up your odds of winning that $600 tattoo and our odds for winning 2017 Best of Charleston BOC you can do so by voting with all your emails!!! Thanks again for your vote, and may the odds be ever in your favor!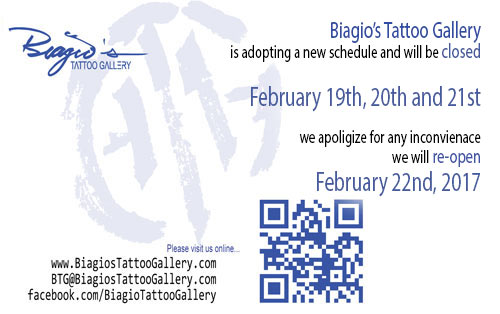 Biagio's Tattoo Gallery is adopting a new schedule and will be closed February 19th, 20th and 21st. We apologize for any inconvenience. We will re-open February 22, 2017
Please visit us online...
www.BiagiosTattooGallery.com
BTG@BiagiosTattooGallery.com
facebook.com/BiagioTattooGallery