Tattoo of the Day
07.03.17
SUNDAY JULY 9TH 12PM - 6 PM EDT - WEBCASTING WORLDWIDE
$150 Earlybird price $99 before Sunday July 9th.
Join three black and grey masters as they each explain their techniques, and work on a collaborative tattoo during the workshop. This is your chance to not only hear how these tattooers work, but ask your questions while you see each practice their process in real time.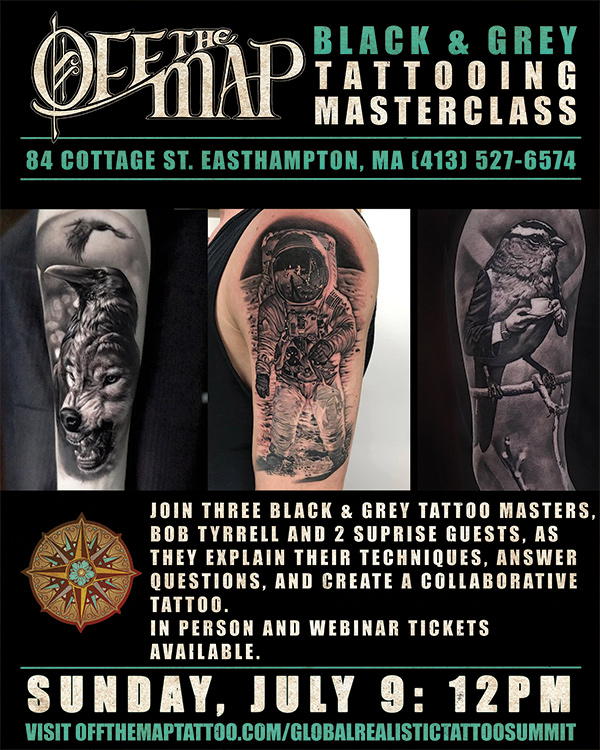 05.14.17
Location: 84 Cottage St. Easthampton, Ma 01027.
9-12 Drawing from live model demo
1-4 Workshop with personal instruction
Drawing workshop with personalized coaching. Draw from a live model under David's guidance!

David Jon Kassan (born 1977 in Little Rock, Arkansas) is a contemporary American painter best known for his life-size representational paintings, which combine figurative subjects with abstract backgrounds or "tromp l'oeil texture studies,"[1] Of this dual representation strategy Kassan notes, "my effort to constantly learn to document reality with a naturalistic, representational painting technique allows for pieces to be inherent contradictions; paintings that are both real and abstract."[2]

Kassan is a much sought after drawing and painting instructor because of his steadfast commitment to the age old discipline of working from life and creating compelling expressions of the human condition. He has given painting/drawing seminars and lectures at various institutions, and universities around the world. In 2013, he founded the Kassan Foundation in hopes of giving grants directly to underprivileged talent in both the visual and musical arts.

Kassan works can be seen in many public and private collections worldwide. He is represented by Gallery Henoch (Chelsea), New York, NY and The Maxwell Alexander Gallery in Culver City, CA. Kassan lives and works in Brooklyn, New York.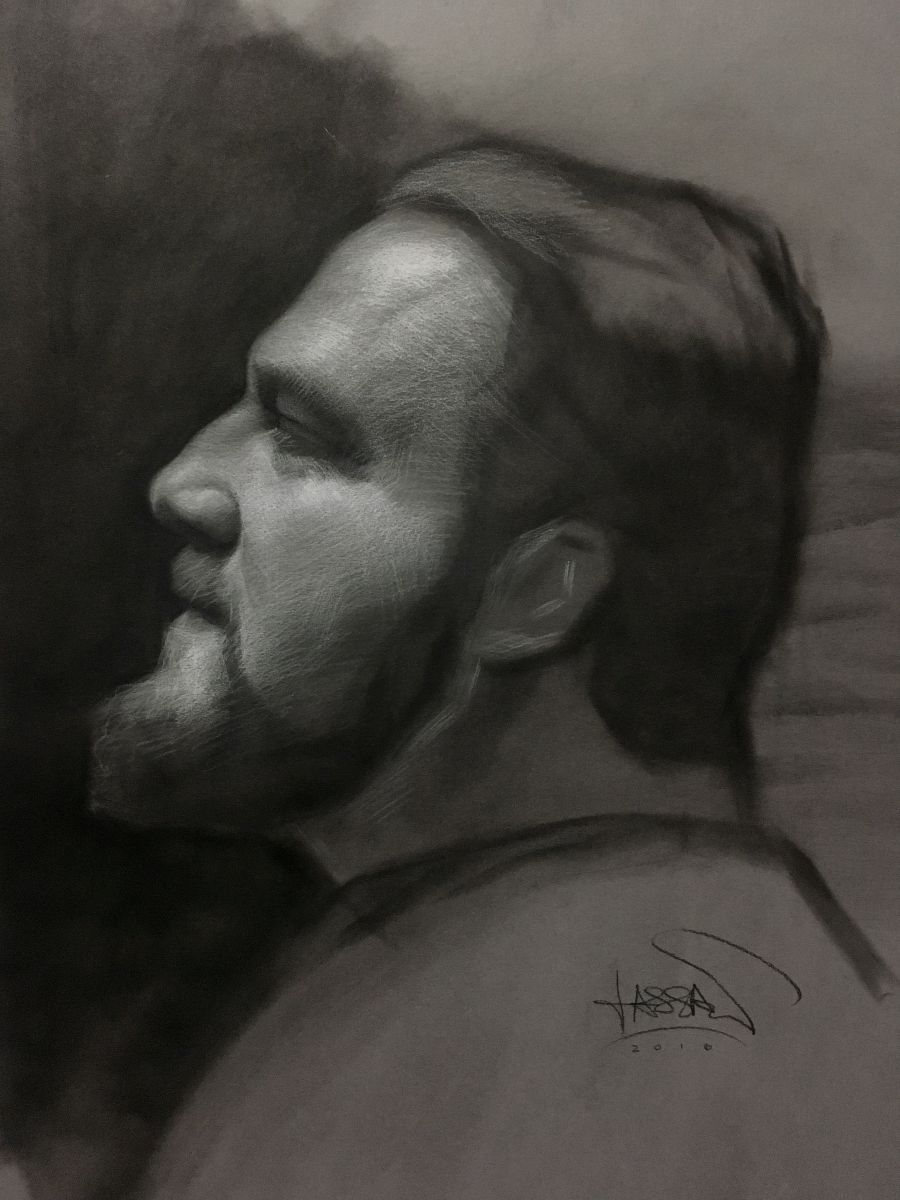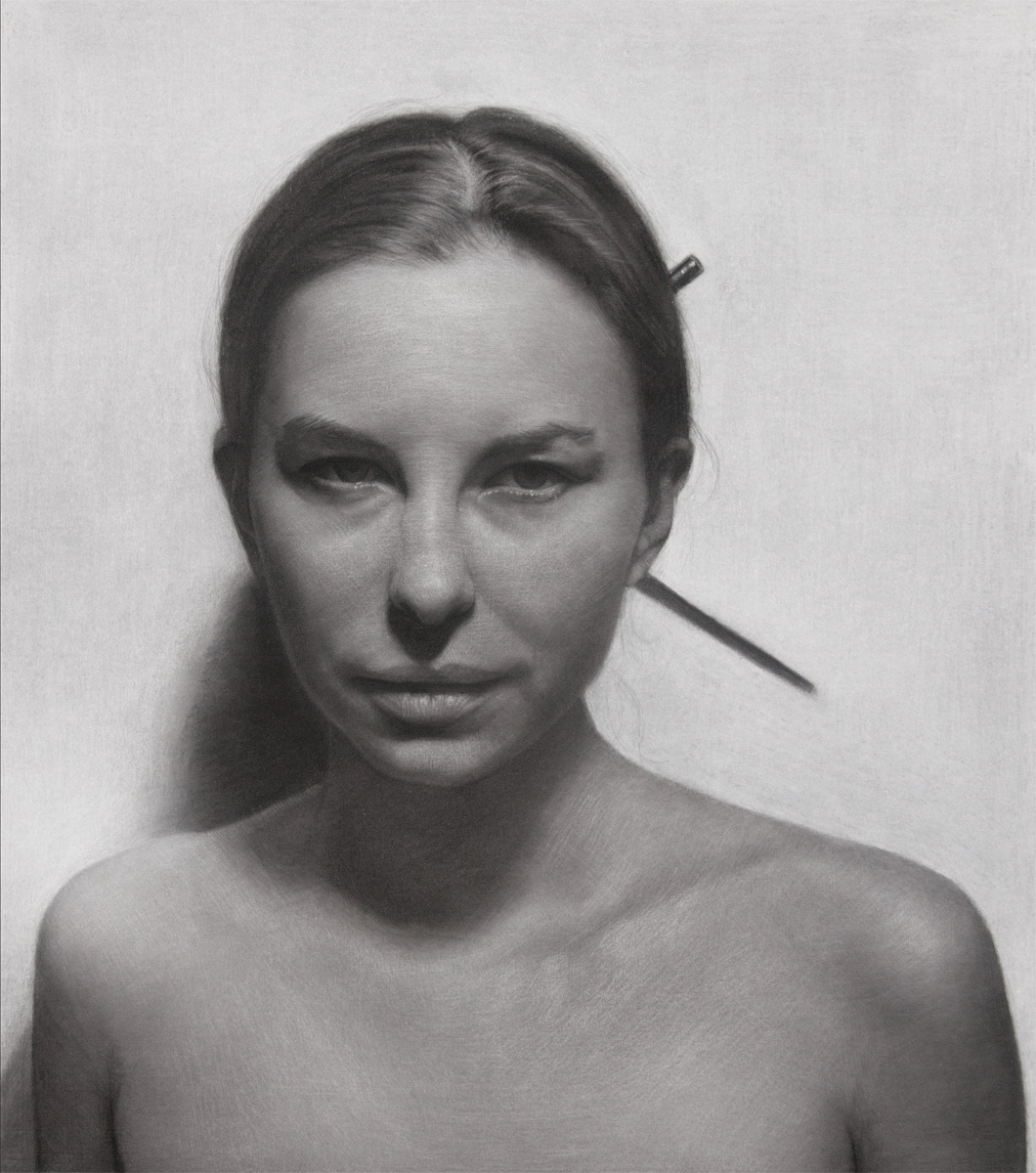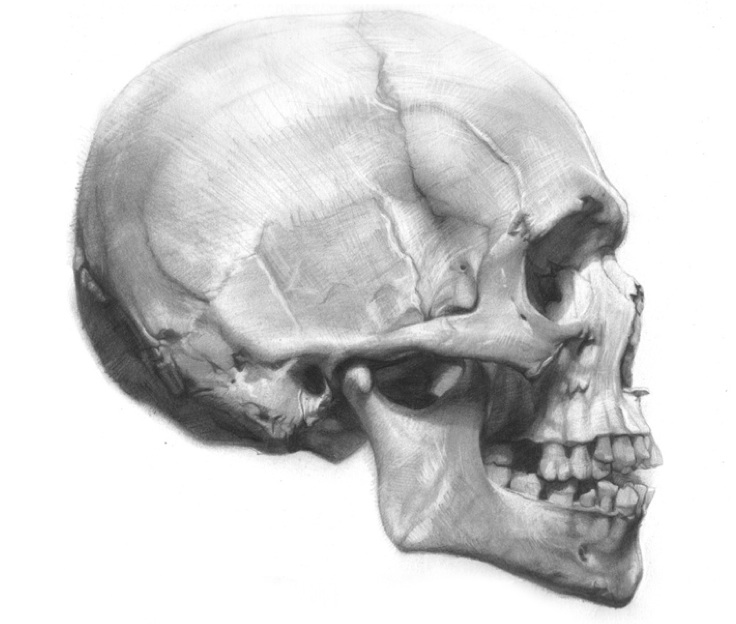 Scott had the pleasure of working on Patrick's forearm again today, a small session to finish. #clock #pocketwatch #whiterose #roses #rosearybeads #cross #blackandgreytattoo #scotthawthorneink #thejollyoctopus #waverlycolorco #ttechcartridge #ttechtattoocartridges #fkiorns #nztattooist #newzealandtattoo #christchuchtattoist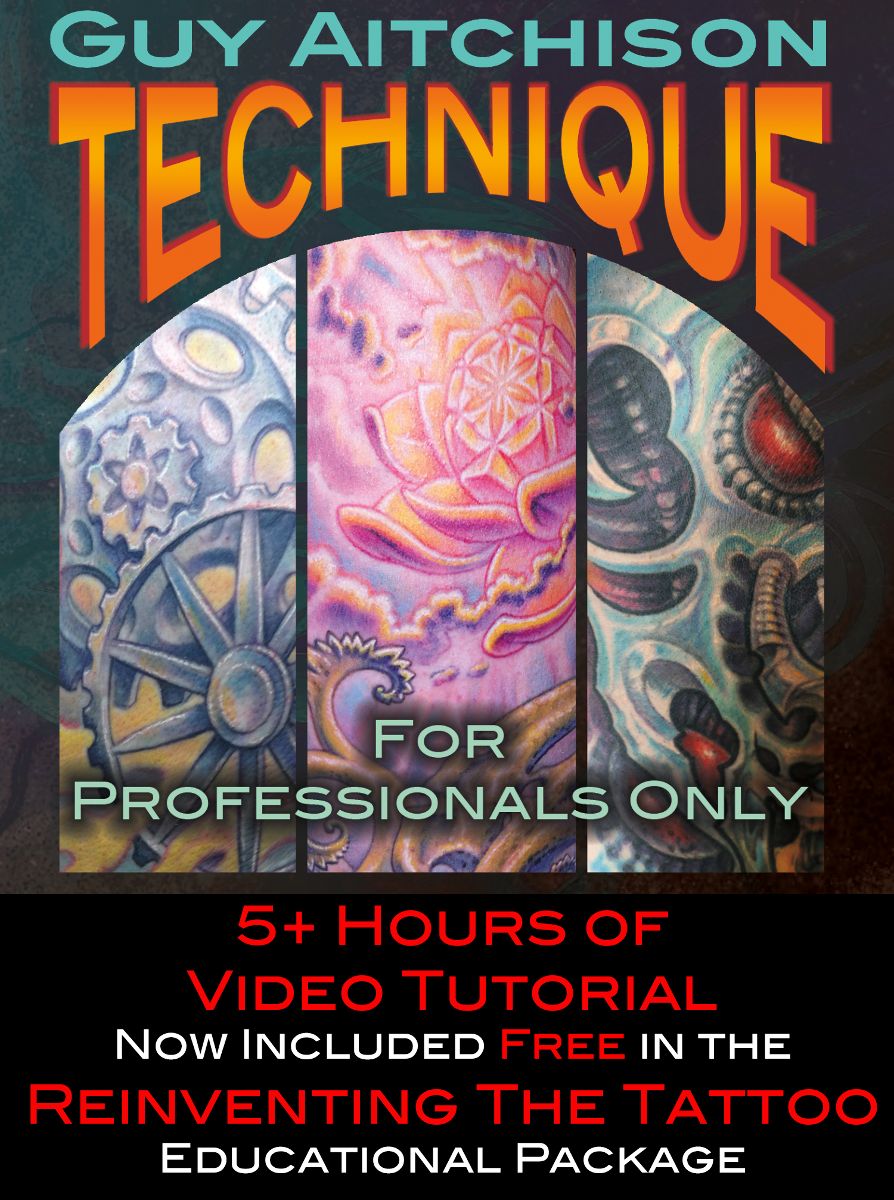 One of Guy Aitchison's hardest-hitting video tutorials is simply
titled Technique. It's a four disk set that shows you closeup footage
of the machine in action as Guy works through five different projects,
presented in a concentrated format. The first two disks are a special
edition cut of his 'Guy's Bag Of Tricks' webinar, showing a project from
start to finish as he answers a variety of questions from the audience
about design preparation, palette and the equipment and methods he's
using. The other two disks, Tightening 1 and 2, go into detail about
finishing techniques, spotlighting four projects up close, describing
every move in detail as Guy shows the line building, detailing,
smoothing and other development on a variety of effects including
floral, organic, mechanical, metallic and carved wood, with each piece
showed healed so you can see the kind of results that you can
realistically expect from working with these methods.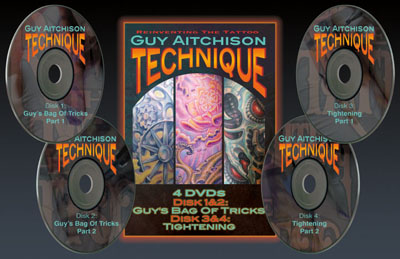 We're now offering this tutorial at a price of $125 for the entire
set. Or, even better, you can get it FREE with a subscription to
Reinventing The Tattoo, Guy's epic online educational package. If you
are already a Reinventing subscriber, simply log on and you'll find it
waiting for you at the end of Page 354.

(click on the pic below to see a video about TECHNIQUE)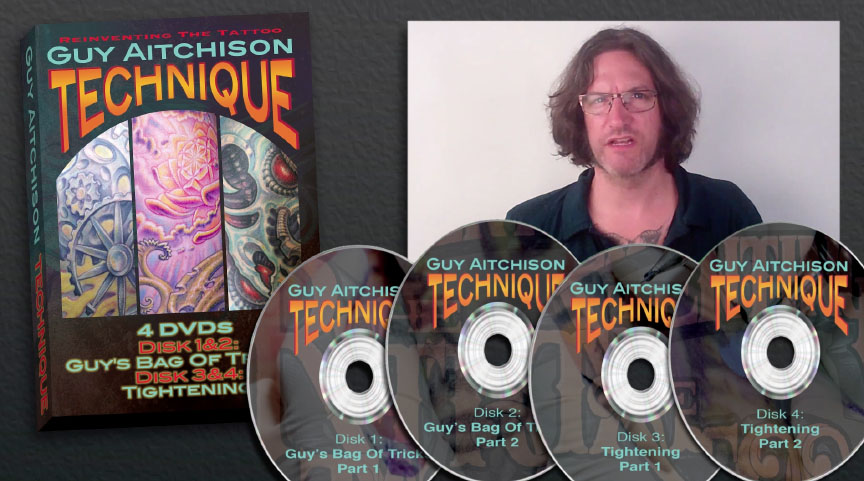 Drop by ReinventingTheTattoo.com to read more about this package,
meant as continuing education for the professional tattoo artist.
Featured Gallery Artist: Charles Moesch


Aug 6 - Nov 1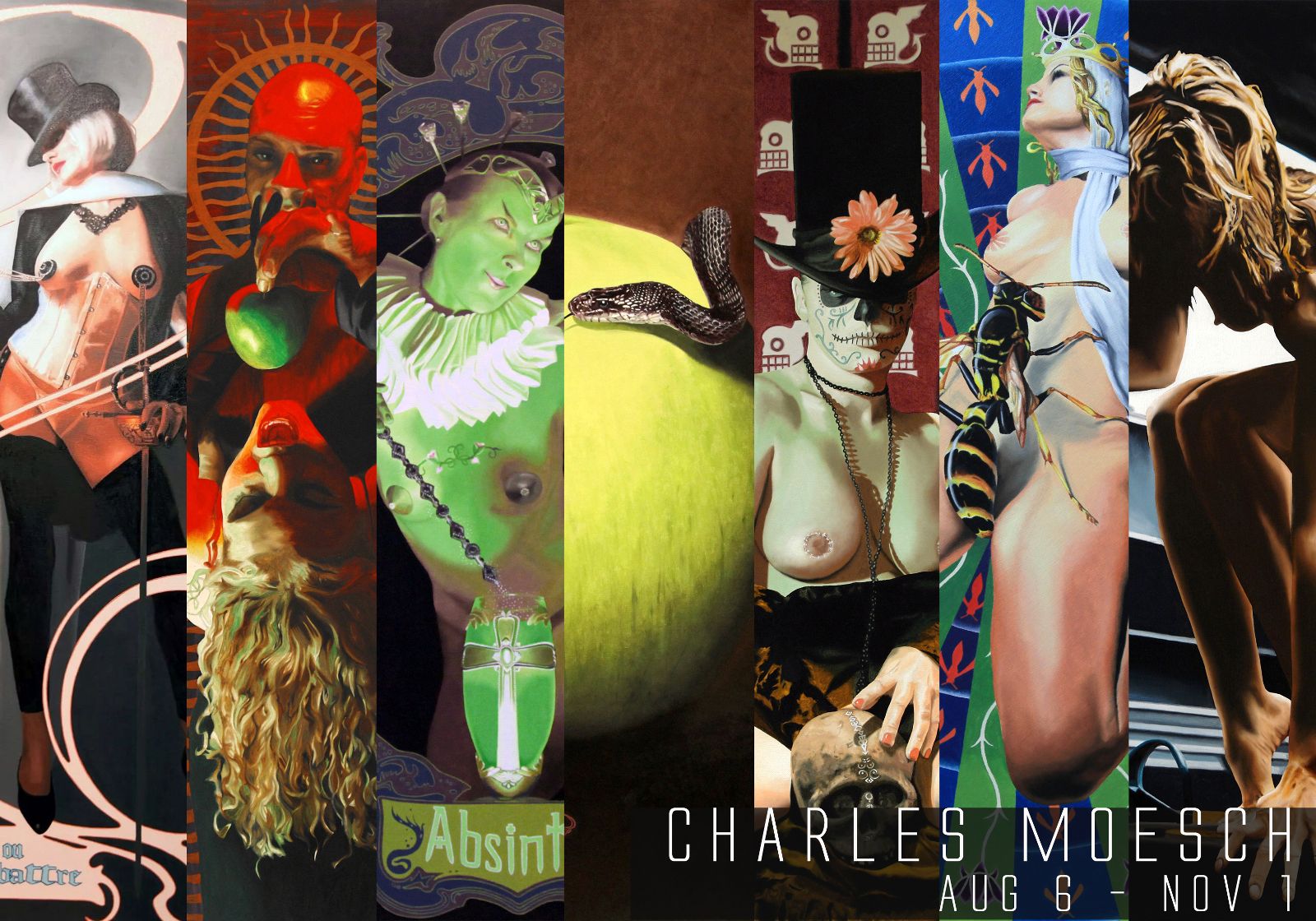 Charles Moesch is a lifetime Chicago artist, born on the northside to a long line of artists.
A self taught sculptor as well as oil painter, Moesch began painting and sculpting at an early age.
Attended fenton high school in Bensenville IL, then on to Eureka College then to Eastern Illinois University, majoring in graphic design. After graduating, founded the Moesch
and Minnic Advertising Agency, where he was the managing art director for seven years.
After leaving the ad game, he started down the road of professional fine art, starting as a portrait artist.
For the last fifteen years, Moesch has been showing in Chicago area galleries.
His art has been used for publications, music and books.
In 2010 he broke his back and life changed. He started tattooing under the tutelage of Cesar Romero. His artwork has progressed into a more graphic lowbrow style from a purely portrait style.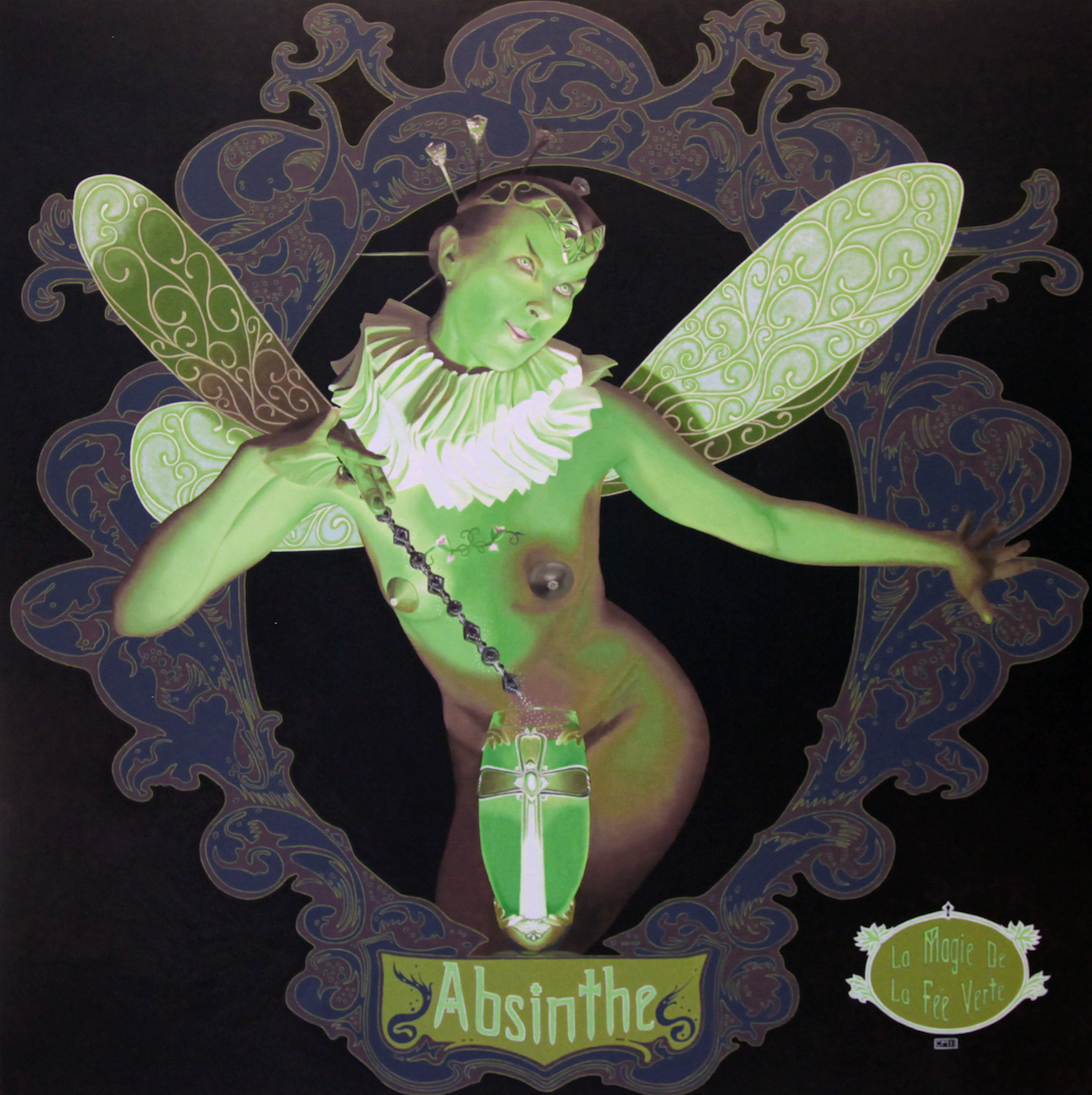 Magic Green Fairy 48" x 48" Oil on Canvas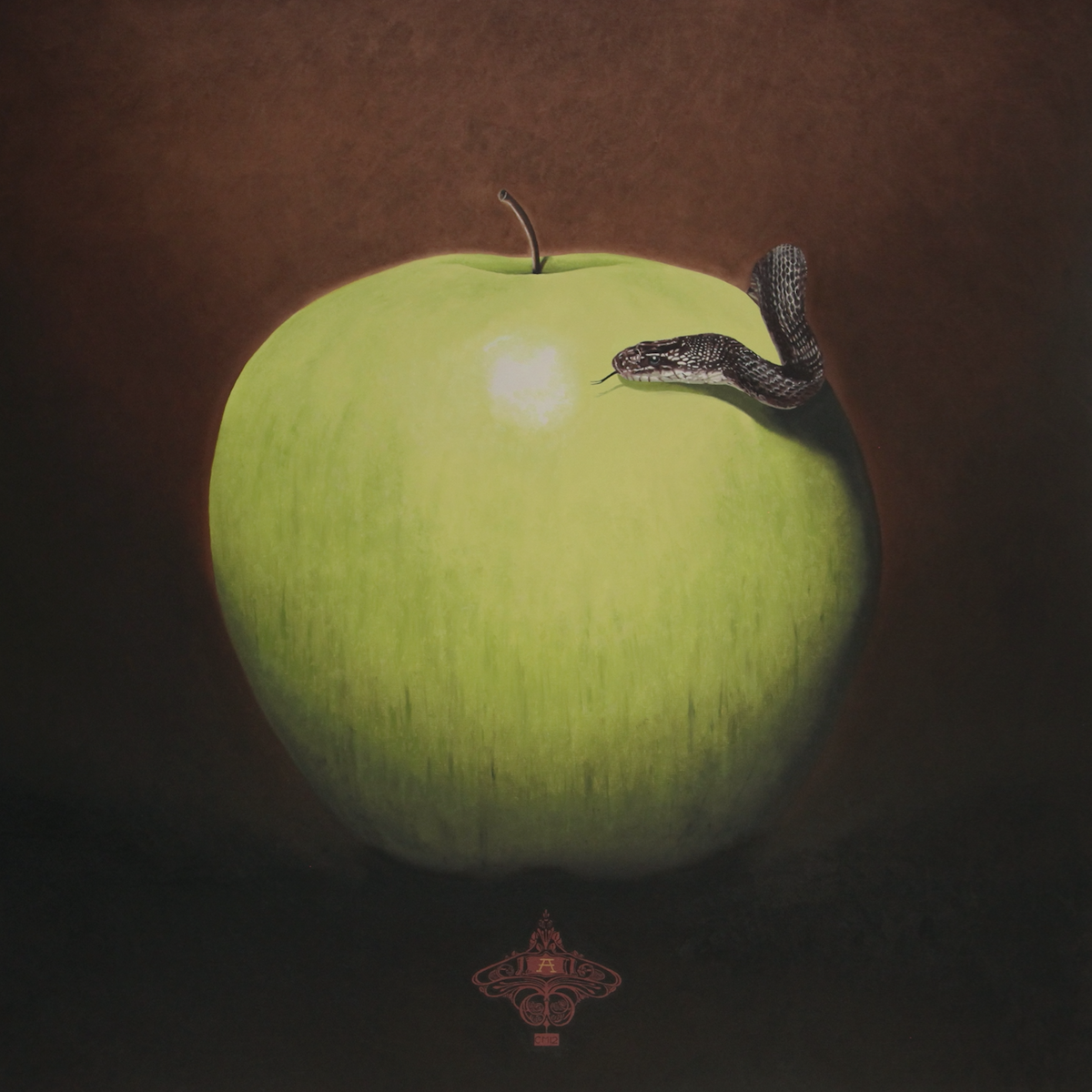 Hot Spot 48" x 48" Oil on Canvas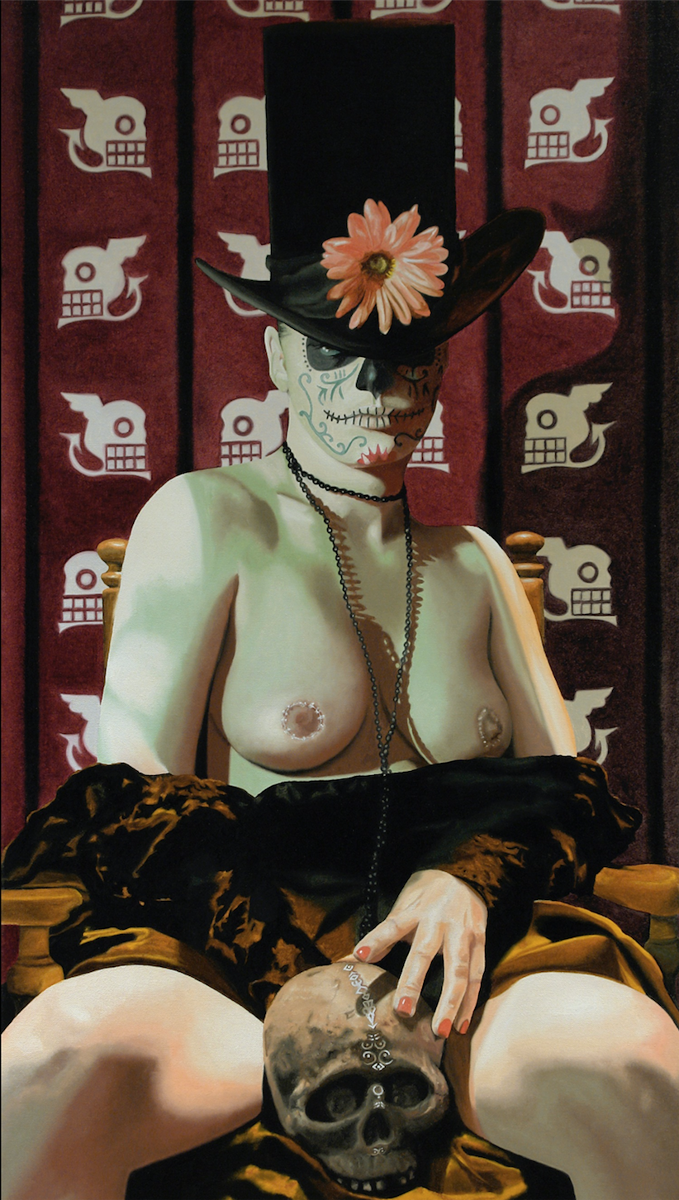 Juicyfer 24" x 48" Oil on Canvas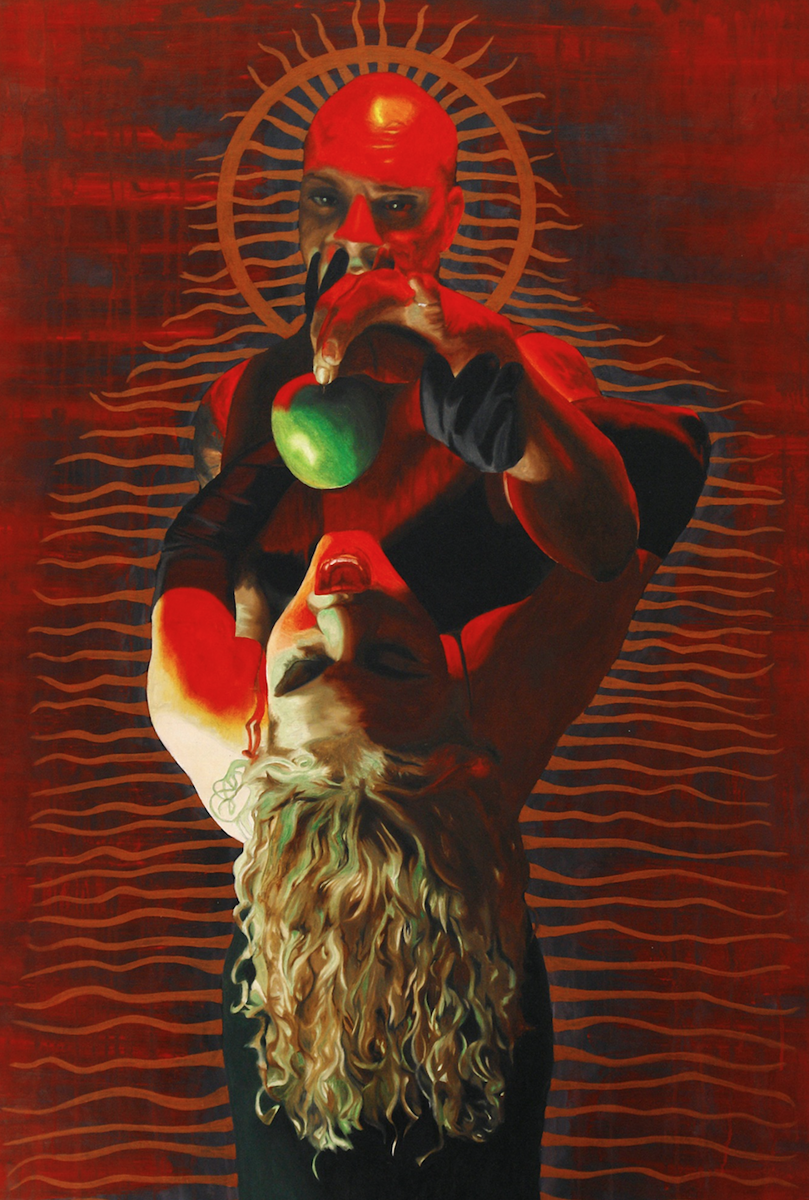 Original Sin 36" x 48" Oil on Canvas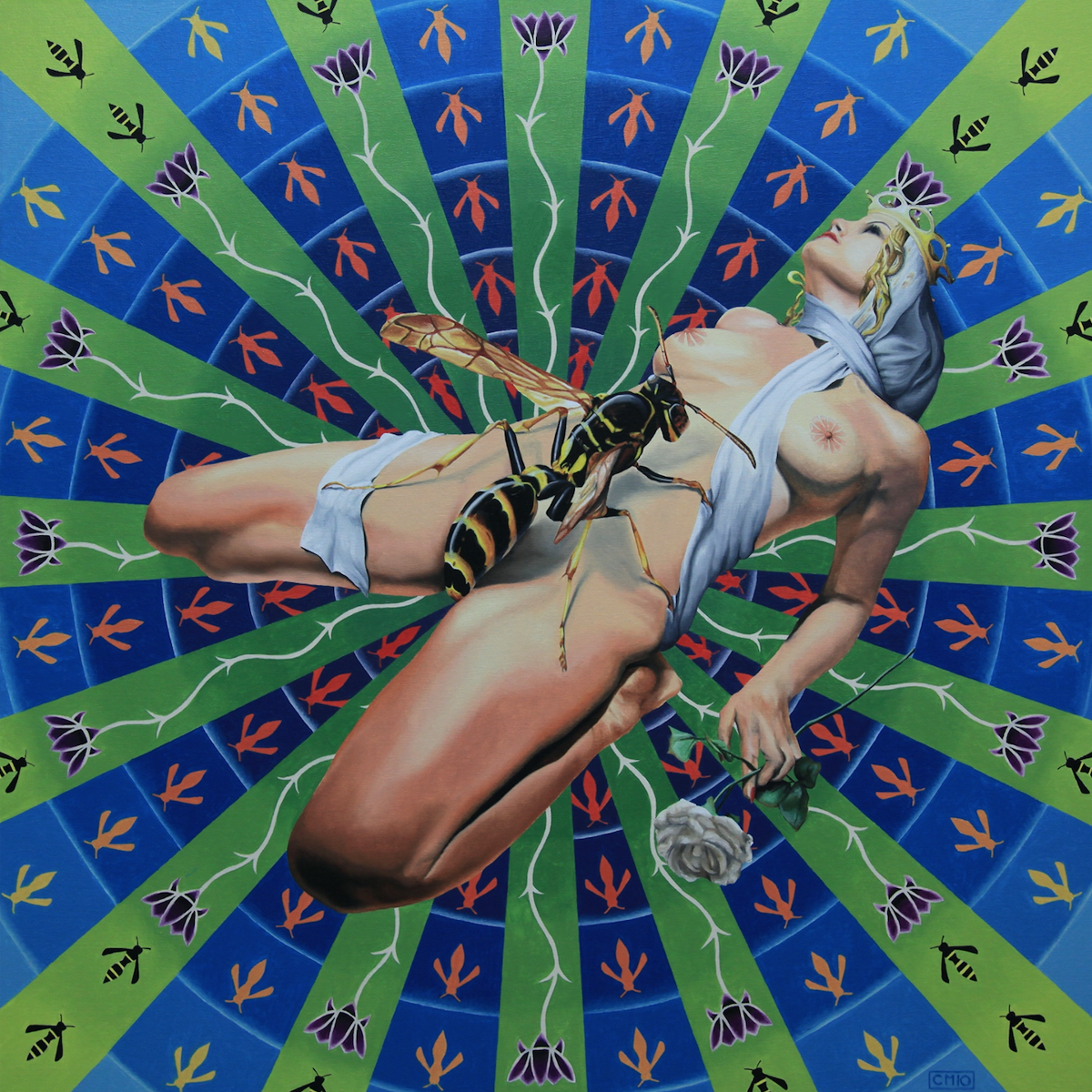 Madonna Design La Vespa 36" x 36" Oil on Canvas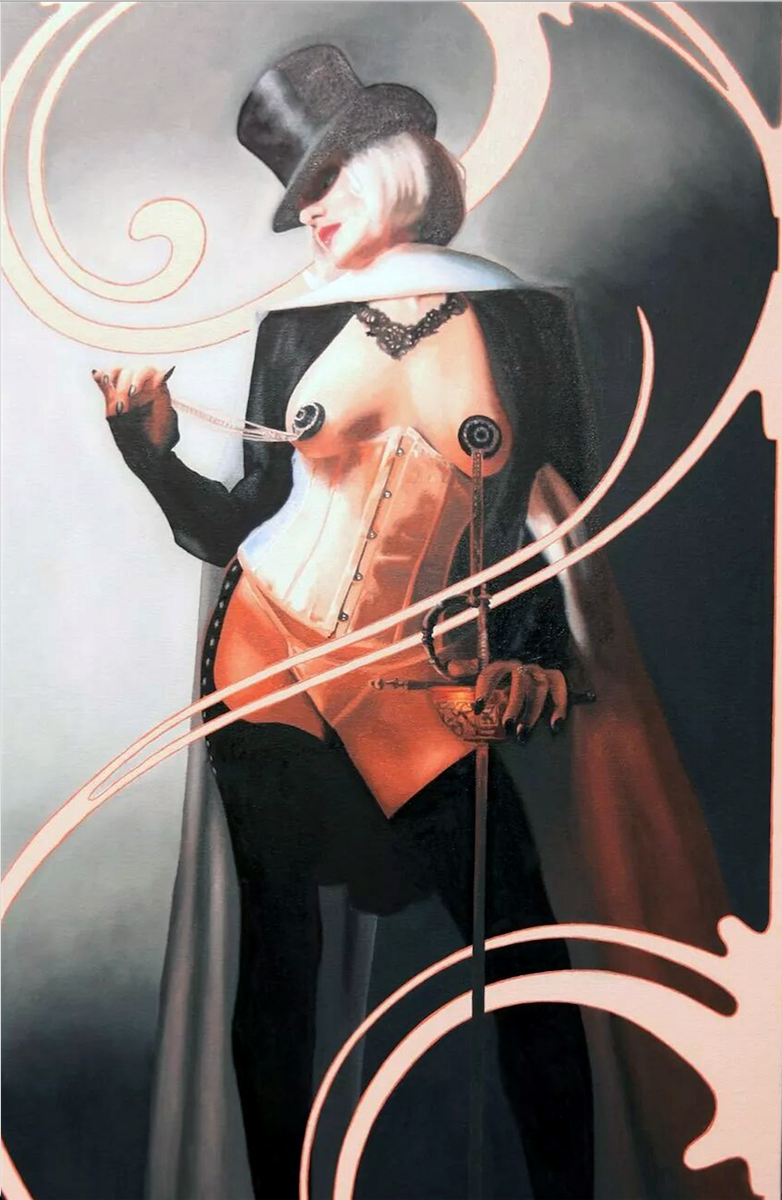 Fuck or Fight 24" x 48" Oil on Canvas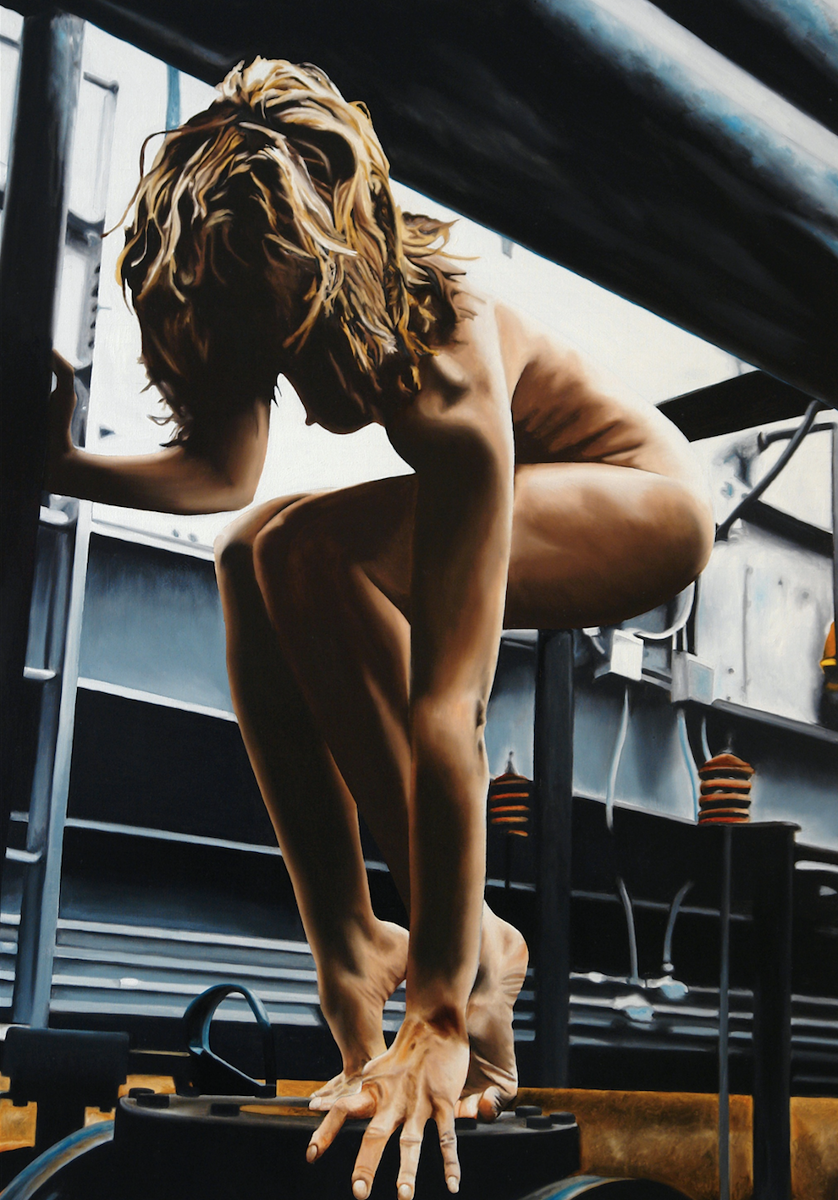 Rai 36" x 48" Giclee Print