Tattoo of the Day
12.01.15
To login after purchasing a subscription, please go here.
Ever since the second edition of Guy Aitchison's flagship educational package Reinventing The Tattoo was released, he has been planning to make an electronic edition which could be updated to keep up with the rapid pace of change in our industry. It's been a long time in the making, but we now have the beta edition of the Reinventing e-book available in a specially priced beta edition. For starters, it's given Guy a chance to go back through the entire text and rewrite parts of it to reflect our current understandings of tattooing, plus it was a chance to get the Photoshop chapters current and talk about the changes happening with equipment. But that's just the tip of the iceberg. This new edition is subscription based, with the goal of adding new content regularly so that your Reinventing experience is constantly evolving and can be customized to your path as a developing artist. The current version offers: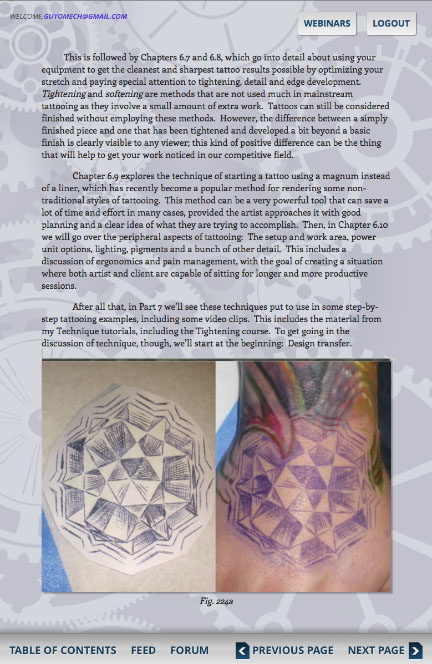 Updated chapters from the original book
Instant access to all supporting video material
New chapters from guest writers Nick Baxter, Russ Abbott and Megan Jean Morris
Handy format that adapts to any device and works well on your phone
Access to new forums focused on critiquing
As we get into full swing over coming months, we will continue to refine and build the curriculum and the interface to include such things as:
Text or email notifications of new material
Smoother and more intuitive interface
Special version focused on apprenticeships
New tutorials including an acrylic painting workshop and an updated look at coverup tattooing
Additional guest chapters from many of your favorite artists!
For those not familiar with the Reinventing The Tattoo curriculum, it's been the gold standard in art education in the tattoo industry for over 18 years and has helped thousands of artists to find their full potential as tattooists, including many members of our profession who are now among the biggest names in the industry. The material starts out by focusing on essential design principles such as flow and fit, contrast, positive/negative relationships, lighting, linework, and other important components in design composition. Then if takes you on a detailed review of working in other mediums, working with references, using digital tools, and in general making use of every available tool to enhance your design capabilities to their fullest. Then the technical chapters walk you through everything from setup to ergonomics to some very detailed instruction of actually putting the needle to skin, including hours of closeup video footage. Reinventing The Tattoo is as detailed and up-to-date as anything of its kind that has ever been published, and will only continue to become more sophisticated as more artists get involved. Subscribe now to take advantage of the special beta pricing and to help us make the transition to the new electronic format!
11.28.15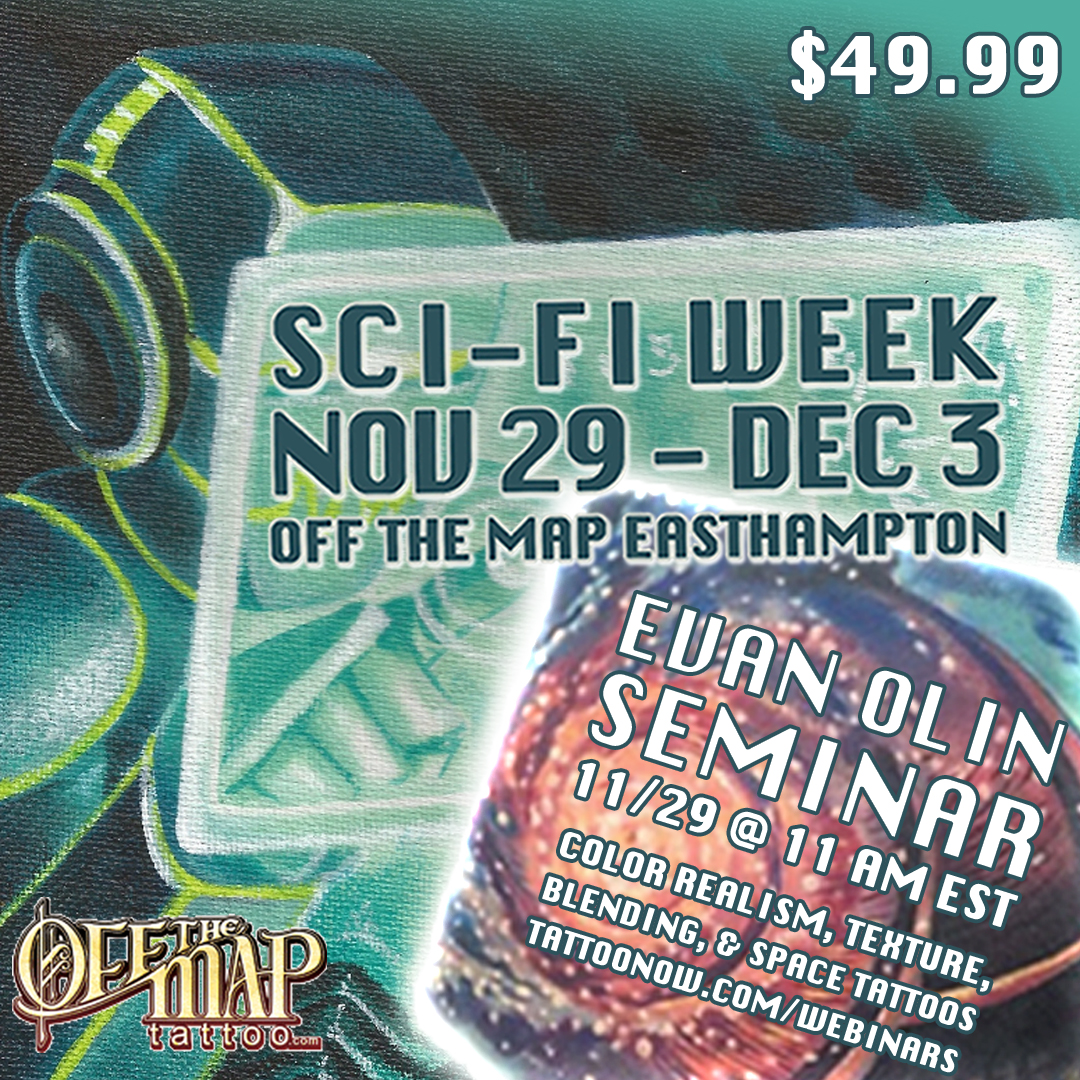 Join us tomorrow @ 11:00 AM EST for an in-person or online webcast on Evan Olin's approach to color realism, blending, and texture in space tattoos.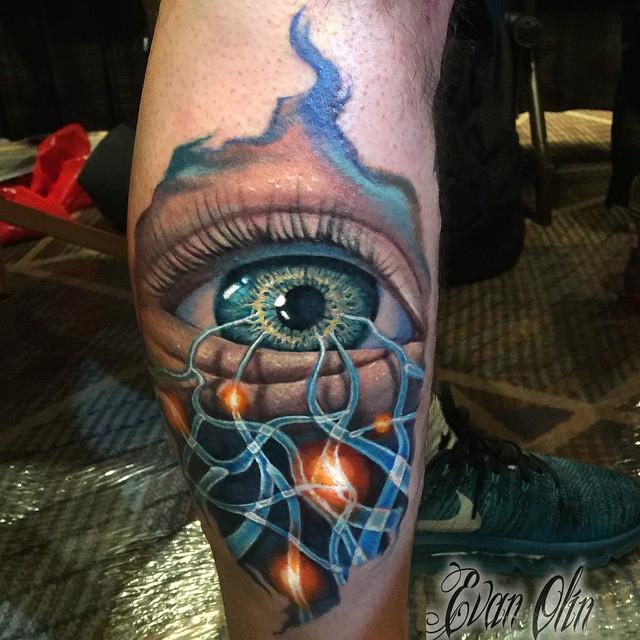 Evan will be traveling up from his home base over at Powerline Tattoo in Cranston, RI for this great professional development event that you can watch from the comfort of your own home! Hop in the live chat and ask Evan questions while you munch on your Sunday morning cereal. More awesome, not possible.
Hey there tattoo family it's time again for Tuesday News! This month we are celebrating our 10 year anniversary! Its gonna be a celebration your not gonna want to miss! Read on for the schedule!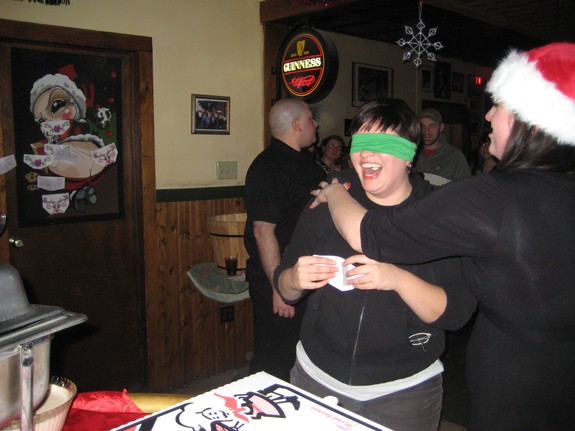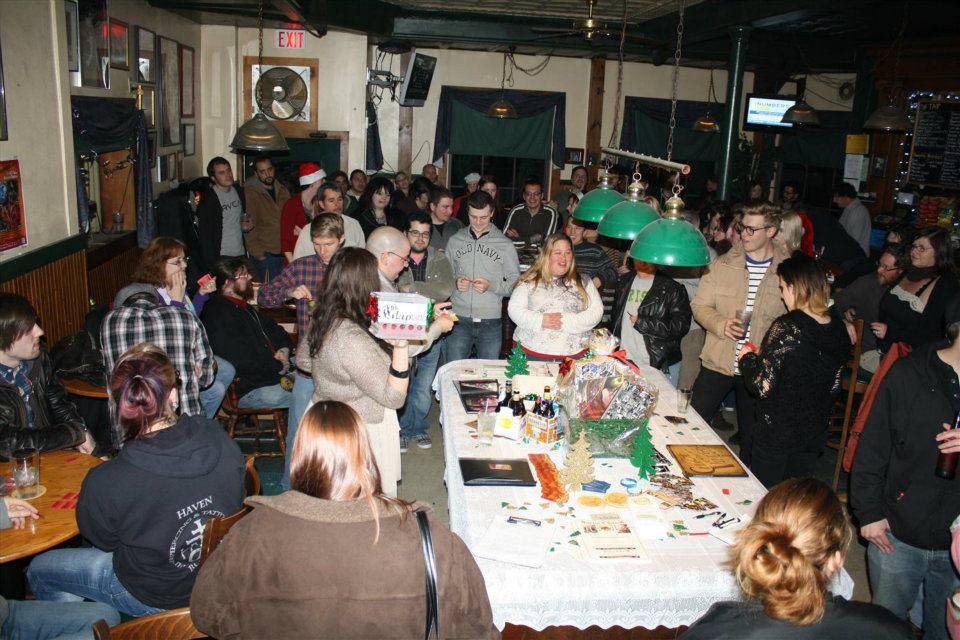 DOORS OPEN AT 6PM: Every single person through the door gets a $25 Tattoo Token for Off the Map Tattoo!
7:00PM- Free catering courtesy of Off the Map- caterer TBD
8:30PM- Pin the tattoo on Mrs. Claus! First place gets $75 Off the Map Gift Certificate!
10:00 PM- Amazing Raffle Prizes- Everyone through the door gets a FREE raffle ticket- Sponsors to be announced!
-Best Tattoo Idea Contest- Winner gets $250 towards their tattoo idea! Enter any time during the evening!
And so much more! Did we mention it's all free? No admission, no charge for raffle tickets, no cost for fun! We hope to see all of you there to celebrate with us! Tell all your friends!
Thats all I got for you ladies and gents! See you next Tuesday as always keep it awesome possum!
We're excited to announce the launch of our brand new studio site built by our friends over at TattooNOW.com. Be sure to check back for new tattoos, news items, and other fun updates about what we have going on over here!
After nearly a year of back and forth with the Planning Commission of the City of Ocean Springs, Twisted Anchor will officially be moving downtown. It's been a long time coming, but we're all stoked to be in our new home. The shop is planning the GRAND OPENING shortly after the first of the year. Until then, we'll remain in our current location for all of your merchandise, consult and appointment needs. Be sure to check us out, and don't forget that Twisted Anchor Gift Certificates make excellent Christmas gifts. Hope to see you all soon!
New Location: 1101 Government Street Ocean Springs, MS 39564