Tattoo of the Day
02.05.16
"For me, I attribute most of my growth in the industry to traveling and getting out, and getting experienced, watching other people, learning from other people, and getting exposure. Whether it's doing guest spots or tattoo conventions, when I come back home from a convention and worked a booth with this guy or that guy I come home with these new ideas and new inspiration and it helps keep the life in it."
- Oliver Peck
Oliver Peck & Jeff Gogue join Off the Map LIVE! host Ben Licata during the 2016 kick off show. In this clip they discuss the importance of traveling and getting out of the "bubble" you work in. The full episode is available HERE
Please comment, subscribe and share videos you enjoy!
Follow Us:
TattooNOW.com
Instagram: @TattooNOW_Dot_Com
Facebook.com/TattooNOWdotCom
02.03.16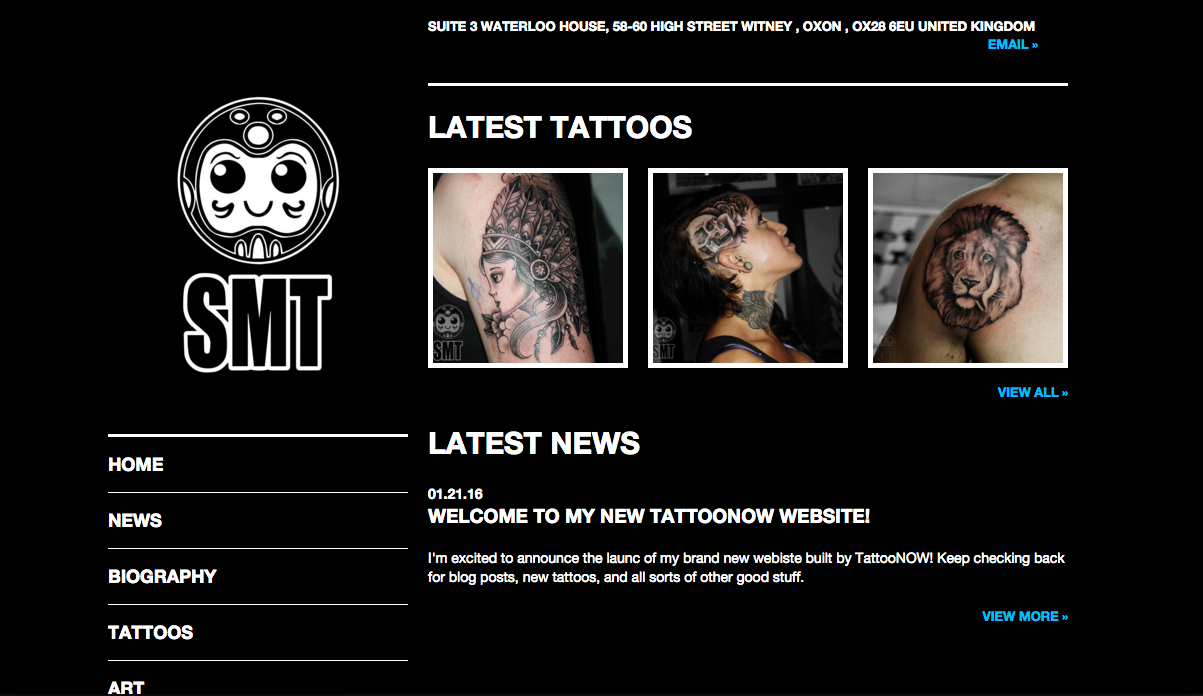 We've been cruising through site launches recently *woohoo!* and are postively thrilled to announce the debut of our newest basic site for Luke Gould, aka Skeleton Man. Luke has been professionally tattooing for almost 10 yearss in Oxford, England and works heavily in the black and grey/blackwork world but also dabbles with beautiful colorful work when he has time.
Check out that crazy head tattoo he did not that long ago pictured below in his tattoo gallery?! Pretty beautiful, right?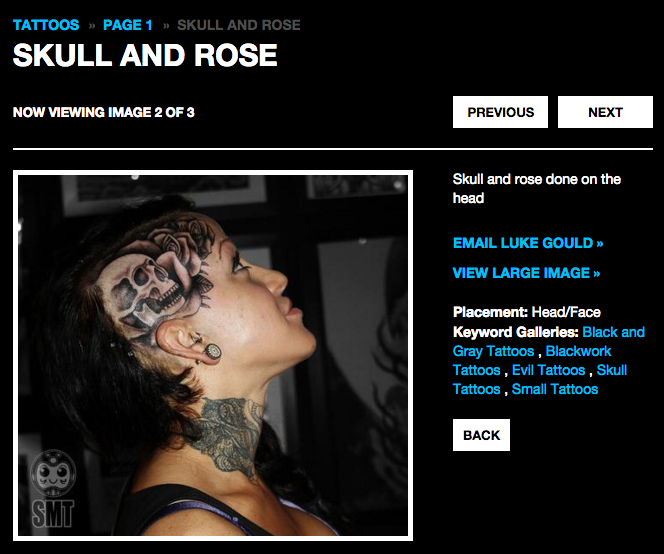 Planning a trip to England or already living across the pond? Hit Skeleton Man up for a tattoo! You can get in touch with him via the custom contact form that we built into his site.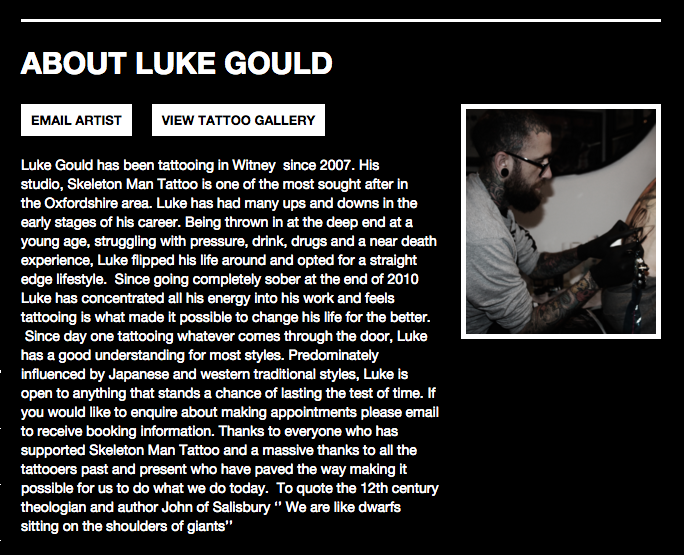 Keep checking back for more tattoo uploads, original pieces of art, and news/blog posts about what he has going on.
This Peruvian Shaman portrait was a very rewarding tattoo for me. I enjoying doing portraits and this one was a great experience.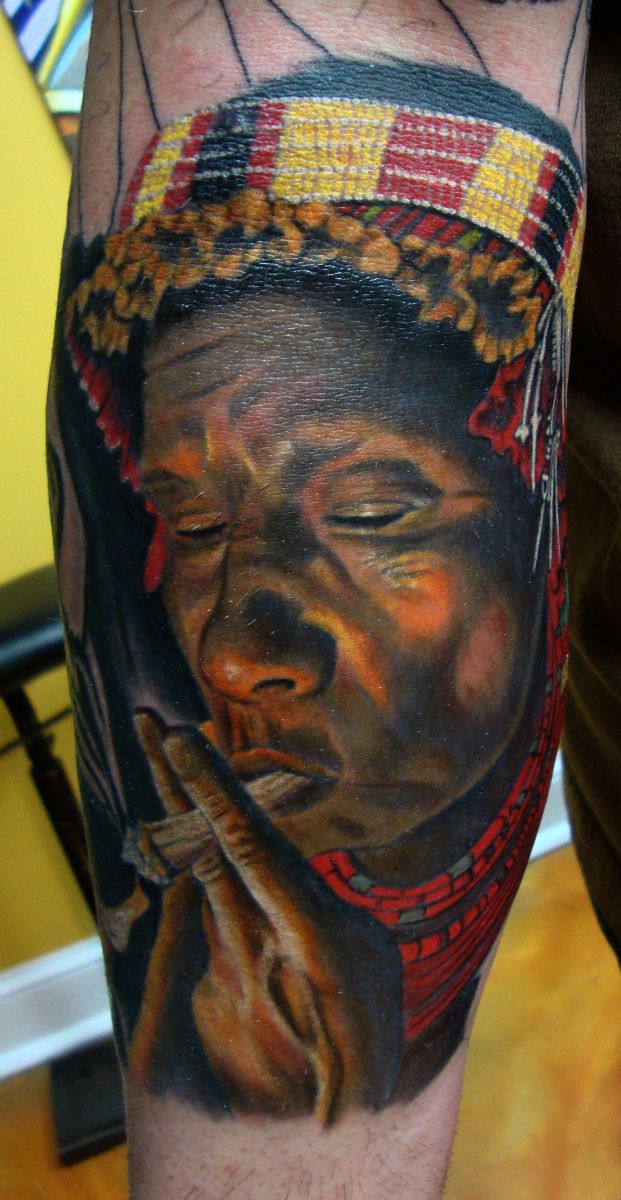 We are hiring! Looking for someone dedicated to their work and wants to grow with a growing company, Saturday-Tuesday 9:30-6 pm! Stop in at the studio and get an application from our manager! Check out our online job listing at : https://www.ksl.com/jobs/listing/642121?ad_cid=1