Tattoo of the Day
06.29.15
Help Wanted - TattooNOW, a division of Off the Map, is looking for someone who wants to enjoy a career educating tattoo artists, studios, conventions, and catalogs about our marketing tools, professional development events both live and virtual, and advertising packages. We are seeking a career minded sales person dedicated to putting in years of hard work growing our clientele of amazing tattooers. The ideal candidate for this position will be able to learn what is working from many of our 180 happy clients and use the momentum to expand our clientele. With over 15 years experience and a reputation as an educational leader, you can join this amazing company of great people hell bent on bettering tattooing for the benefit of artists and the public. Our team is a lot of fun, but we work hard and smart to produce these results. This is a unique opportunity to carve out a great job in an amazing industry.

We are looking for someone who will be based in Easthampton, MA with the ability to travel to tattoo conventions and Off the Map events. We will also entertain bringing on more commissioned sales reps from around the country or world who would like to represent us. Great opportunity for a reliable, responsible sales person who loves tattoos, events, professional development, and everything tattooing has to offer.

Off the Map Inc, and TattooNOW, exist to help people better themselves. Tattooing helps us learn about ourselves, our culture, and the effects of our actions. TattooNOW powers technology designed to help tattooers attract their perfect clientele, and our professional development events, both real and virtual, help tattooers advance their vision, technical abilities, and business skills. Our conventions, retreats, and conferences inspire thousands of tattooers to better themselves, and the art of tattooing. These tools work, we use them ourselves and we are infact, our own best clients. The TattooNOW tools have been essential in the growth of Off the Map Tattoo, the Paradise Tattoo Gathering, the Paradise Artist Retreat, and many other in-house projects. We have a vested interest in refining and evolving these products, tools, and events and this personal day to day experience informs us in a way that is hard to match.
What will you be doing?
Refining sales materials, and distributing them to encourage leads.
Develop relationships with tattooers, studio owners, and supply companies.
Represent TattooNOW at industry events.
Present seminars in person and online.
Keep leads organized in a CRM.
Refine the sales funnel and vital statistical goals.
Close websites, mobile apps, event sponsorships, advertising packages, and event tickets.
Required Skills & Qualifications
Excellent practical knowledge with computers and experience using them effectively.
Knowledge of the tattoo world, tattooers, and the culture.
Strong track record selling quality products and services.
Understanding of marketing and sales strategies and tactics.
Has excellent presentation skills.
06.29.15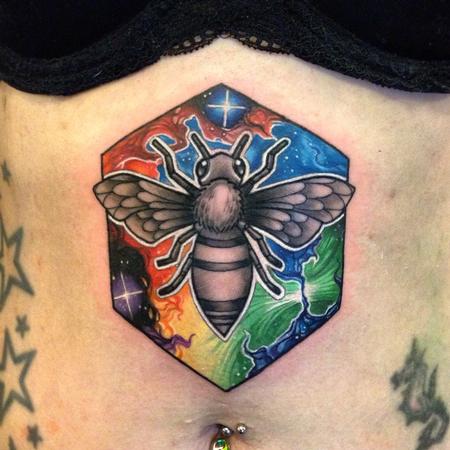 Joe is based at Vere Street Tattoos in South Wales. In early 2014, he was approached by several British Tattoo Convention organisers and, encouraged bythe idea of making new friends, booked a booth at 3 shows across the UK.
At his second convention, under last minute pressure, he fused together elements of space, with robots and rockets into a one hit multi genre tattoo for the next day
And so, the Psychedelic space banger was born!
We we're first introduced to Joe's work at the Tattoo Tea Party last year. His tattoos look great healed, and it is exciting to see all the potential in Joe Phillip's tattoos.
This time of year you may be missing a loved one that has passed. A memorial tattoo is a great way to remember the good times you had with that special person! The artists at Lucky Bamboo Tattoo can help create the perfect tattoo to help commemorate your loved one! Call 801-497-9700 to schedule a consultation or email your ideas toinfo@luckybambootattoo.com.
Guest artist Rudy Lopez will be tattooing here in Grants Pass in both August and October! He will be here from August 9th through the 15th and will be back again in October from the 11th through the 17th. Rudy is a fantastic up-and-coming artist who does a little bit of everything. He has been tattooing officially for about 3 years, after a 3 year apprenticeship with Victor "Garcia" Vegas. Rudy currently tattoos out of Tinta Cantina, in Albuquerque, New Mexico.
To book with Rudy while he is here, give us a call at the shop (541) 244-1141 or email us, and send him an email at LopezLove1988@gmail.com for a consultation by email!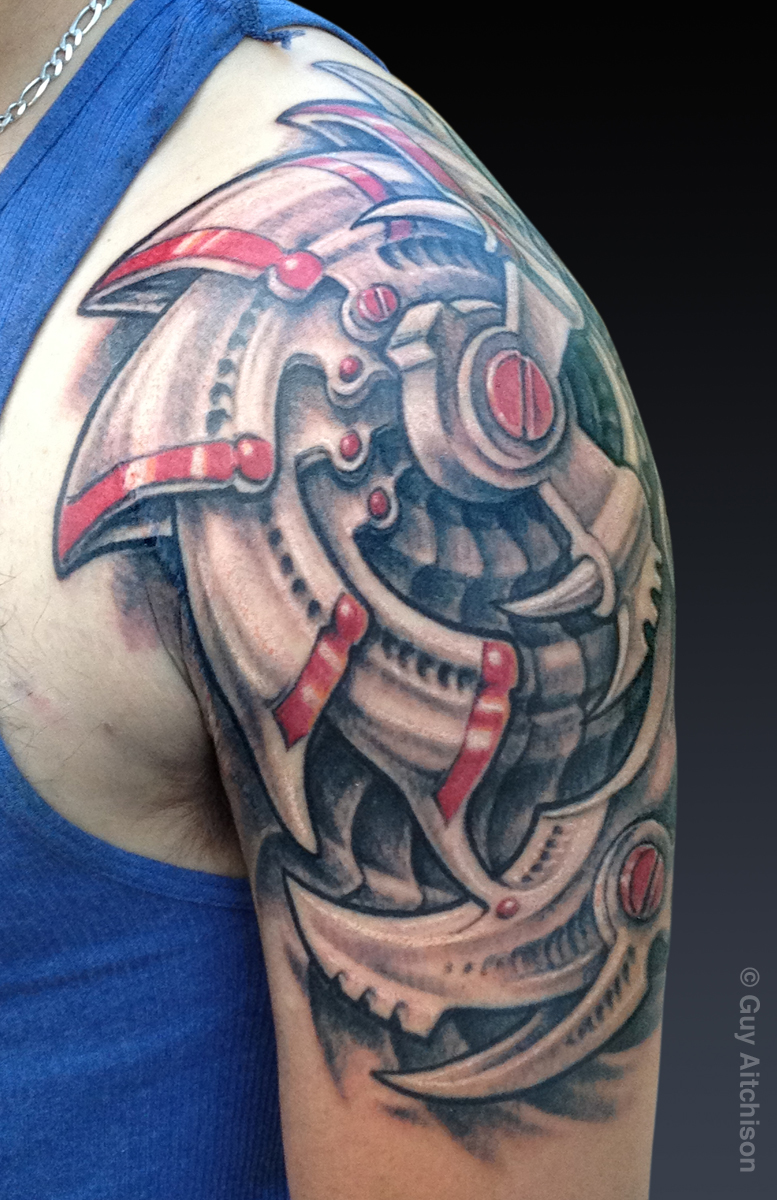 The quality of a line is determined by what 3 things?
Answer:
1. The sharpenss of it's edges
2. The consistency of its thickness
3. The depth and evenness of its black