Tattoo of the Day
11.17.18
Make your plans now!
11.15.18
In just three editions, Goa Tattoo Festival has become a landmark event in Goa's post-season calendar, and is evolving as the perfect mix of counter culture that only Goa can provide you with. Organised by Marti McIver of Rocket Events, GTF attracts some of the finest tattooing talent from all over the world, and sets the stage for a party by also bringing the finest music acts of Goa on one platform for one bender of a weekend. Credits: Filming and Edit: Jules Von ChaCha and Anisha Coelho Music: Sitar Sonic - Radio Mantra Tomer Bin Hari - Anybody Else
Follow https://www.goatattoofestival.com for updates and news about the the next edition.
Award winning artist Joe Swider will be guest spotting here at Darkside, Friday, January 18, and Saturday, January 19, 2019. We are looking forward to having Joe here, he's a past employee, and always a member of our Darkside Family. Call the shop to check on Joe's availability while he's here, or just stop in to say hello. Joe is currently working at Skin Deep Ink Tattoo in New Milford, CT. You can check out his work on his instagram page - http://www.instagram.com/crackerjoestattoo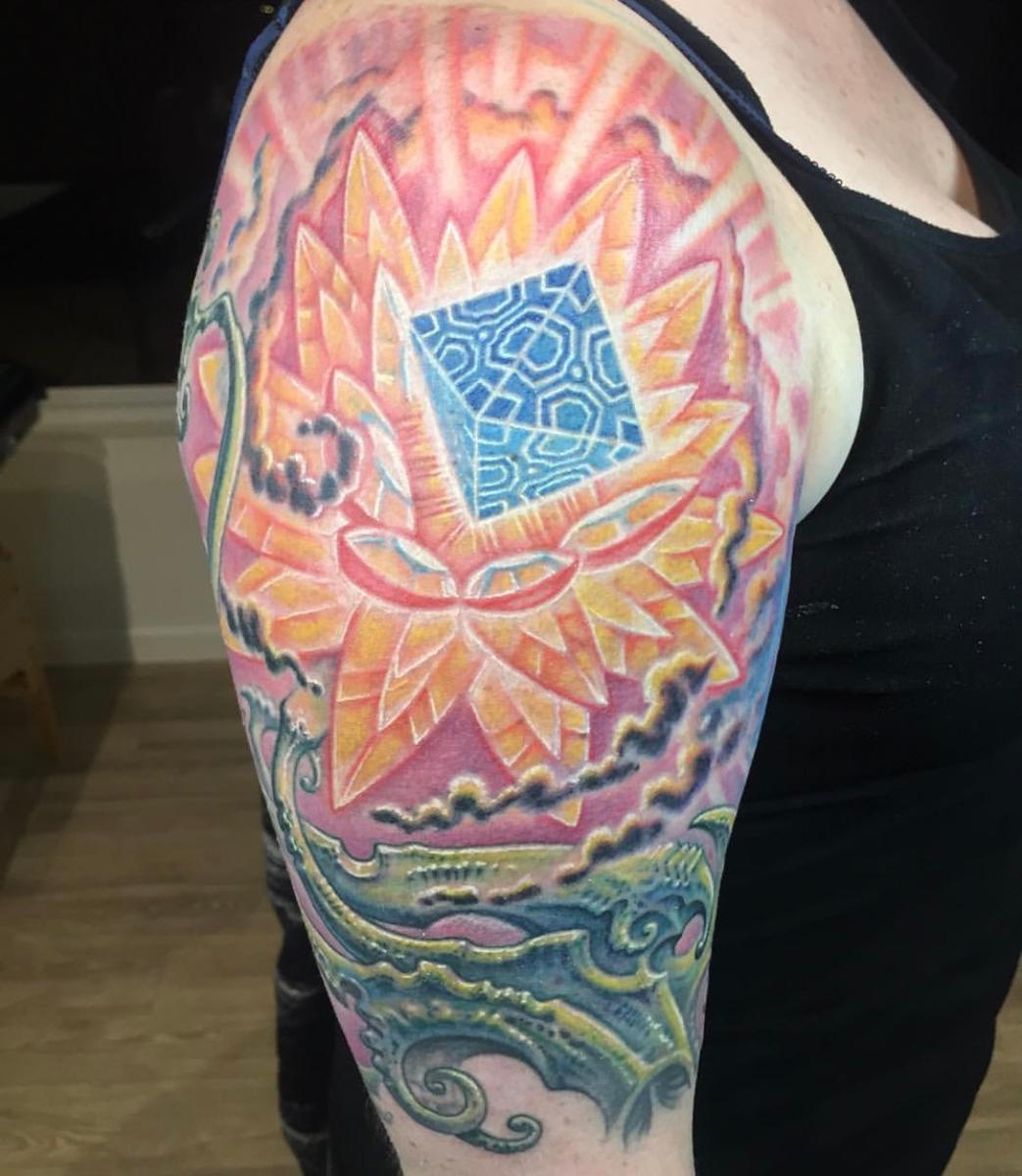 Often I'll use a combination of line weights in a piece in order to make certain elements pop out the most. In other cases, though, the goal is for something softer and with more of a sense of realism, leaving the additional challenge of making shapes visually distinct from each other without varying line weight. In this psychedelic floral piece I did on Julia, we used relatively fine sculpted lines for certain shapes, including the ornamental plant stuff toward the bottom of the piece, but then the rest of this complex composition was handled using edges, not lines- but done so mindfully in order to keep the piece readable. You can read more about my use of edging techniques in this piece in the Lines&Edges chapter of your ReinventingTheTattoo.com subscription. #tattoo #education #tattooeducation #outlines #arttheory
We will be closed on Thursday, November 22nd and Friday, November 23rd for Thanksgiving. We will resume regular business hours on Saturday, November 24th at 11am. We hope that everyone has a wonderful holiday and apologize for the inconvenience.