Tattoo of the Day
07.14.16
TattooNOW is seeking a front end programmer for website development. Part-time.
Ability to code HTML by hand / knowledge and experience w/ HTML5
Professional experience writing custom CSS, & cutting up designs to make sprites, images, etc for a website interface
Knowledge of CSS media queries & responsive breakpoints as well as fully liquid layouts, experience developing sites for both mobile & desktop platforms
Some experience & ability to write jQuery, particularly installing, configuring & initializing various jQuery libraries and plugins for added site functionality (image sliders, show/hide features, etc)
Knowledge of PHP, or familiarity with Wordpress, Drupal or another CMS & template based website system a big plus
Experience with Coldfusion a big plus
07.10.16
From the Fireside Tats podcast channel :
Founder/owner of Off the Map Tattoo and TattooNow.com; organizer of the Venetian Tattoo Gathering, Paradise Artist Retreat and Worldwide Tattoo Conference...we don't know how he has time to sit down and chat for a bit, but luckily for us, he did! Enjoy the latest interview from Venice with the incredibly insightful, Gabe Ripley!
There are a number of reasons as to why you may be getting a touch-up on your tattoo. It could be to solidify some colors that have faded or to simply keep your tattoo looking fresh and beautiful. There are also a lot of questions surrounding touch-ups. So today, Cap1 Tattoos near Dallas, TX is going to answer some of the most common questions regarding tattoo touch-ups.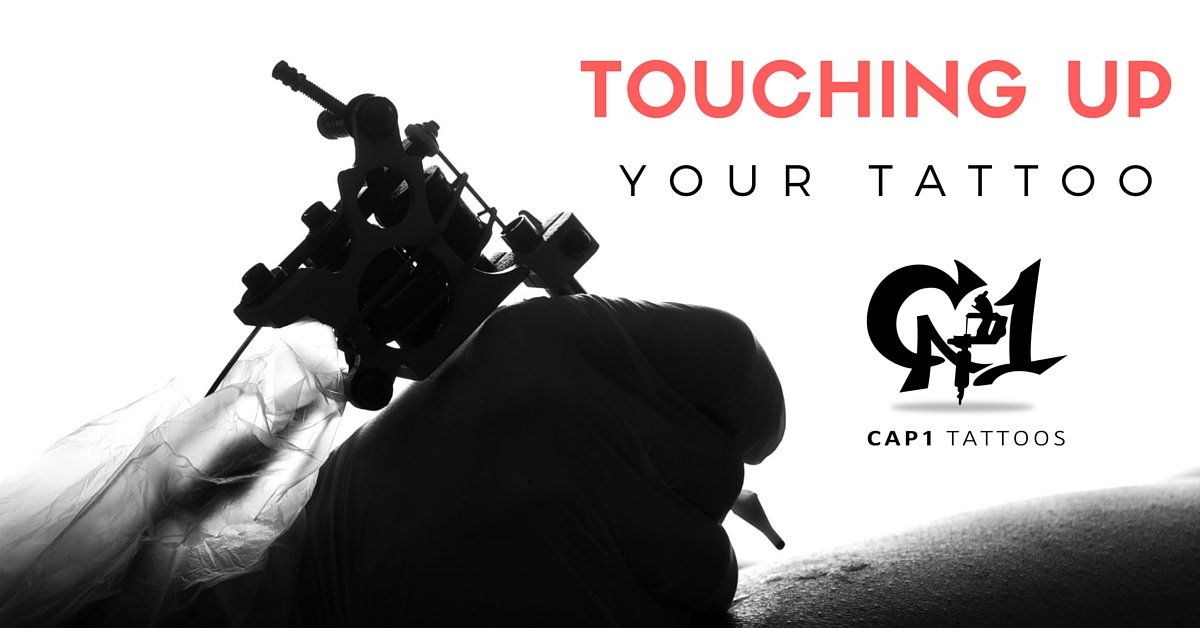 Is it normal to need a touch-up?
Tattooing isn't a perfect science and sometimes tattoos can fade, blur or change for a variety of reasons. It's completely normal for a tattoo to eventually need a touch-up. So, don't worry if your tattoo doesn't't look as vibrant as the day you got it.
How long should you wait before getting a touch-up?
This really depends on your tattoo and how well it stayed in the skin. However, you always want to wait until the tattoo has completely healed, which usually takes about a month. You may also want to touch-up colors, fine lines and intricate details every few years to keep your tattoo looking beautiful and vibrant.
How do I know if I need a touch-up?
While a touch-up is always optional, there are a few signs that your tattoo may need a touch-up. One sign is fading, which as mentioned earlier, is completely normal. Also, if you spend a lot of time out in the sun or in chlorinated water, such as a pool, then you'll more than likely want to get your tattoo touched up.
Are tattoos on some body parts more likely to need a touch-up than others?
Tattoos on body parts that frequently are in motion will most likely need to be touched up. Areas such as feet, hands, wrists and elbows are especially susceptible to fading because they are usually in constant motion, being rubbed by clothing or in direct sunlight. However, a tattoo on any part of the body may require a little touch-up every few years.
While it's completely normal to eventually get a tattoo touched up, it heavily depends on how well you maintain both short-term tattoo aftercare and long-term aftercare. Whether you're looking for some fresh ink or want to get an old piece touched up, contact Cap1 Tattoos today.
Attention new prospective clients:
Thank you for taking the time to view my portfolio. Currently, my books are closed so that I can work through my list of waitlisted clients. I will resume taking new people in the next few months. I specialize in portraits, black and grey realism or color realism and custom tattooing in general. You can still contact me via email with any questions about my work, rates, and ideas. My assistant will gladly reach out to you to answer any questions and/or assist you in matching with one of our other experienced artists.
You can check out some of my latest work on Instagram @franciscosanchez_tattoo
July 15-17, 2016 : Empire State Tattoo Expo, New York NY
August 2-5, 2016 : Off The Map Tattoo, Easthampton MA (Guest spot)
October 14-16, 2016: City of Trees, Sacramento CA
October 20-23, 2016 : Paradise Tattoo Gathering, Jimminy Peak MA