TattooNOW News
4/23/14
New Mobile Website: NickBaxter.com
Not too long ago we finished a project with long time client Nick Baxter to transform his website to be mobile friendly. We redesigned and reprogramed it to transform to the screen of the platform the user is viewing the website with. Below you'll see the 3 forms of NickBaxter.com- Desktop, Tablet and Mobile:

Desktop:



Tablet:

Mobile:

If you have a website with TattooNOW or starting from scratch and would like to hear about our new responsive websites feel free to contact us for more information!
read more
TattooNOW Network News
Save the date!
submitted on 4/24/14 by -
Paradise Artist Retreat
---
Darkside Tattoo is moving!
submitted on 4/24/14 by -
Darkside Tattoo
We are happy to announce that Darkside Tattoo is moving back to East Haven! We will post more on the details soon, but the new the shop will prove to the best ever, with a much bigger store, and much needed bigger parking lot! Stay tuned for address and opening date.
---
NEW DVD!!!!
submitted on 4/23/14 by -
Ian Robert McKown
Painting a Rose From Reference in Oils
by Ian Robert McKown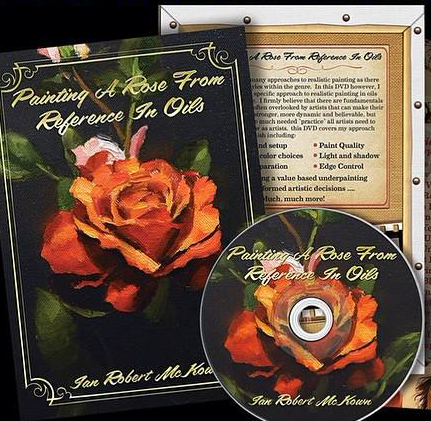 There are as many approaches to realistic painting as there are specific styles within the genre. In this dvd however, I show my own specific approach to realistic painting in oils from reference. I firmly believe that there are fundamentals of art that are often overlooked by artists that can make their work not only stronger, more dynamic and believable, but also provide the much needed "practice" all artists need to continue to grow as artists. this dvd covers my approach from start to finish including:
materials and setup
palette and color choices
surface preparation
establishing a value based underpainting
edge control
paint quality
light and shadow
making informed artistic decisions
much much more!
---
The Dire Honeys presented by Off the Map LIVE!
submitted on 4/23/14 by -
Off the Map Tattoo
We've just uploaded this video of The Dire Honeys to our YouTube page. This is a performance we recorded at a recent Off the Map LIVE! show at Luthier's Co-Op. Their beautiful harmonies mixed with banjo, guitar, mandolin, and washboard combine for some truely excellent songs. Grab a cold beverage and take a listen. Afterwards, take a look around our YouTube page where we have archived our previous episodes of Off the Map LIVE! and other musical performances from bands like Them There Ghosts and Drunk Stuntmen. Please subscribe if you dig it.
---