Tattoo of the Day
02.21.17
Jay Michalak will be in Easthampton March 18-March 21.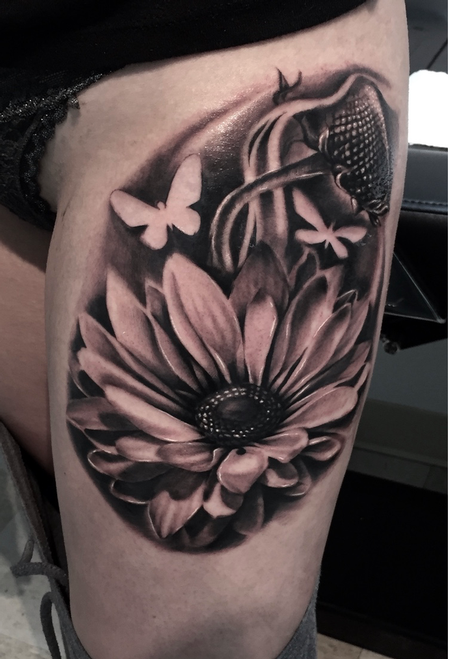 Jay is well rounded in most styles of tattooing but more recently has been focusing more on black and grey realism.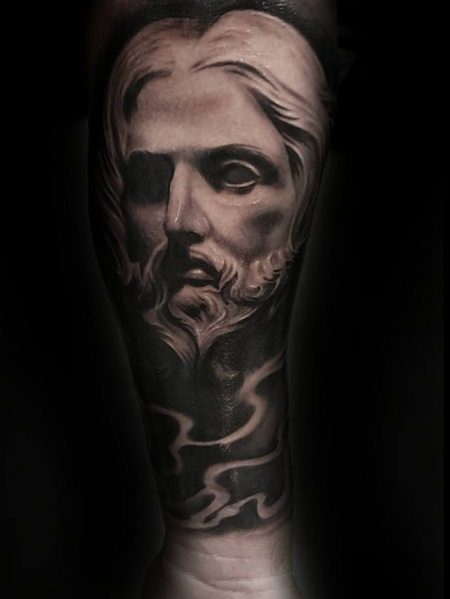 He is self taught and has been tattooing for over 15 years. Jay currently calls Boston home and can be found at the Boston Tattoo Company full-time when he isn't traveling.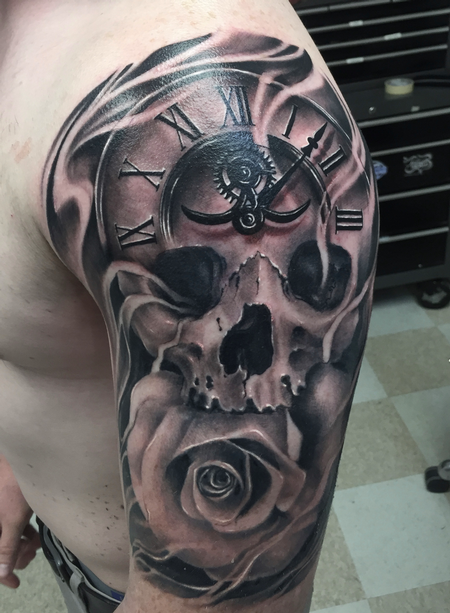 Jay is also looking to do cool color pieces and female portraiture. To book some time with him, call us at (413) 527-6574 while it lasts!
02.18.17
Tattooers, we have some new fresh tattoo webinars. Among the highlights of the Paradise tattoo gathering in 2016 was webcasting Markus Lenhard for the first time, as well as three brand new seminars that debuted at Paradise. Check out what we just uploaded:
The Jade Effect - Webinar with Laura Jade: You will learn how to develop a vocabulary of shapes and the process of how to build them to create visually pleasing tattoos. Developing concepts, composition and flow, varying line and choosing and layering patterns. You will learn the process of how to approach freehand drawing on the body and helping bring your client to a feeling of cohesive completion.
Limit-less - a collaborative tattoo webinar with Jason Butcher and Lianne Moule: Our seminar will focus on what we are doing, how we are doing it but more importantly why we are doing it. We will be explaining our processes from choosing the client all the way through to the finished tattoo. We will explain why we have decided to focus on collaboration tattoos and how this drives everything we do artistically and how other artists could apply this to their own work.
What is it? A biomech seminar with Markus Lenhard: By dissecting the question that is as old as the subject matter of biomechanics and abstract art, the seminar will delve into the deeper workings of how one can approach and master this seemingly alien subject matter.
The Art of Teaching with Jeff Gogue and Nick Baxter: Attendees will learn ways to begin developing content for crafting effective speaking presentations. They will leave with several concrete steps to take in beginning their exploration of building, teaching and delivering an impacting presentation.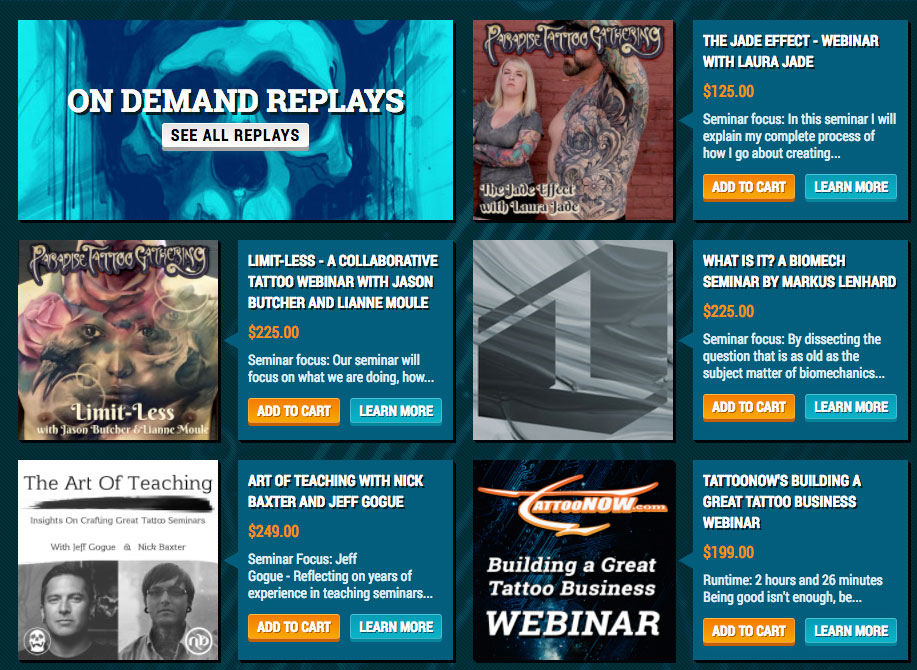 We will be working by appointment only on Saturday 02/25. If you have a scheduled appointment, your artist will be here!
We will be open on Sunday from 12-5pm, closing just one hour earlier than normal. For more information please visit powerlinetattoo.com Thanks!

We have 2 available positions at Lucky Bamboo right now!
Hours:
9:30 am - 6:00 pm, Sunday through Wednesday
Requirements:
Strong work ethic, desire to grow within the position, awesome people skills
**Previous reception/office-type work experience is a plus**
Basic Job Description:
Taking care of new and existing clients in person, over the phone and through email. Money handling, managing artist's schedules, light cleaning duties, misc. office-type work/tasks, assisting manager with various projects and tasks.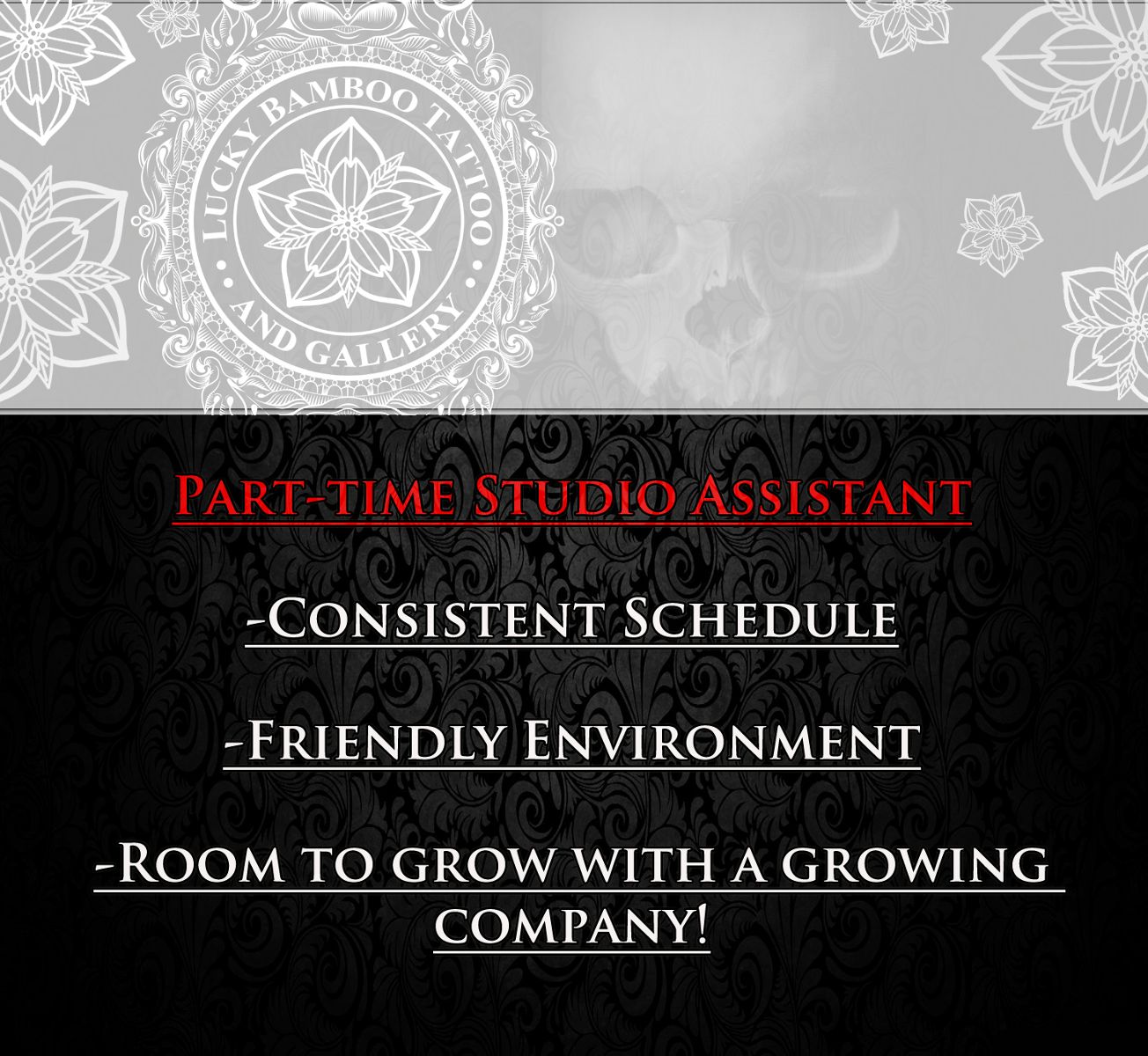 Email your resume to info@luckybambootattoo.com
Full-time tattoo artist position available!
Requirements:
Strong portfolio, great attitude, previous studio experience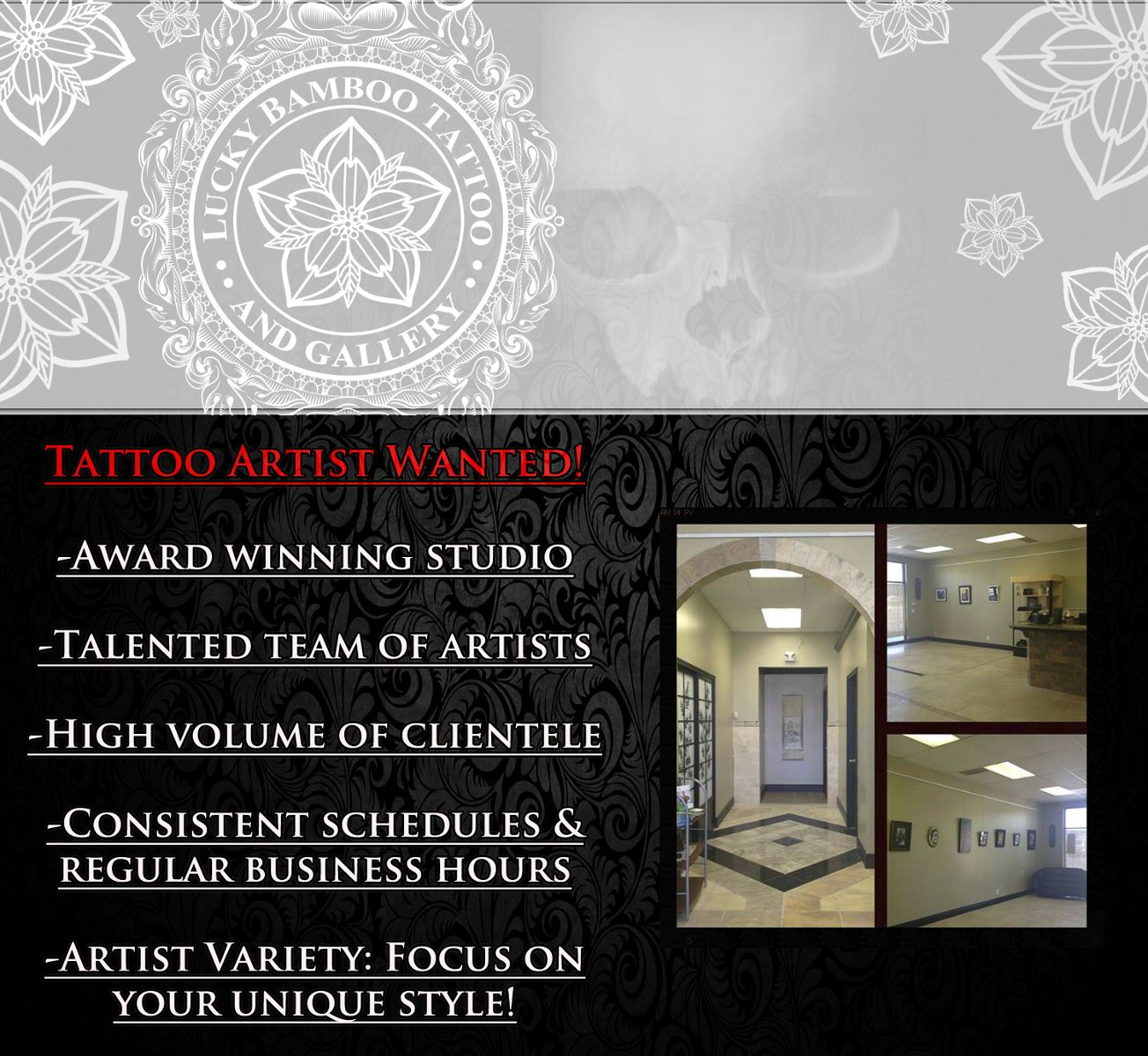 Email your portfolio/links to info@luckybambootattoo.com