Tattoo of the Day
10.04.15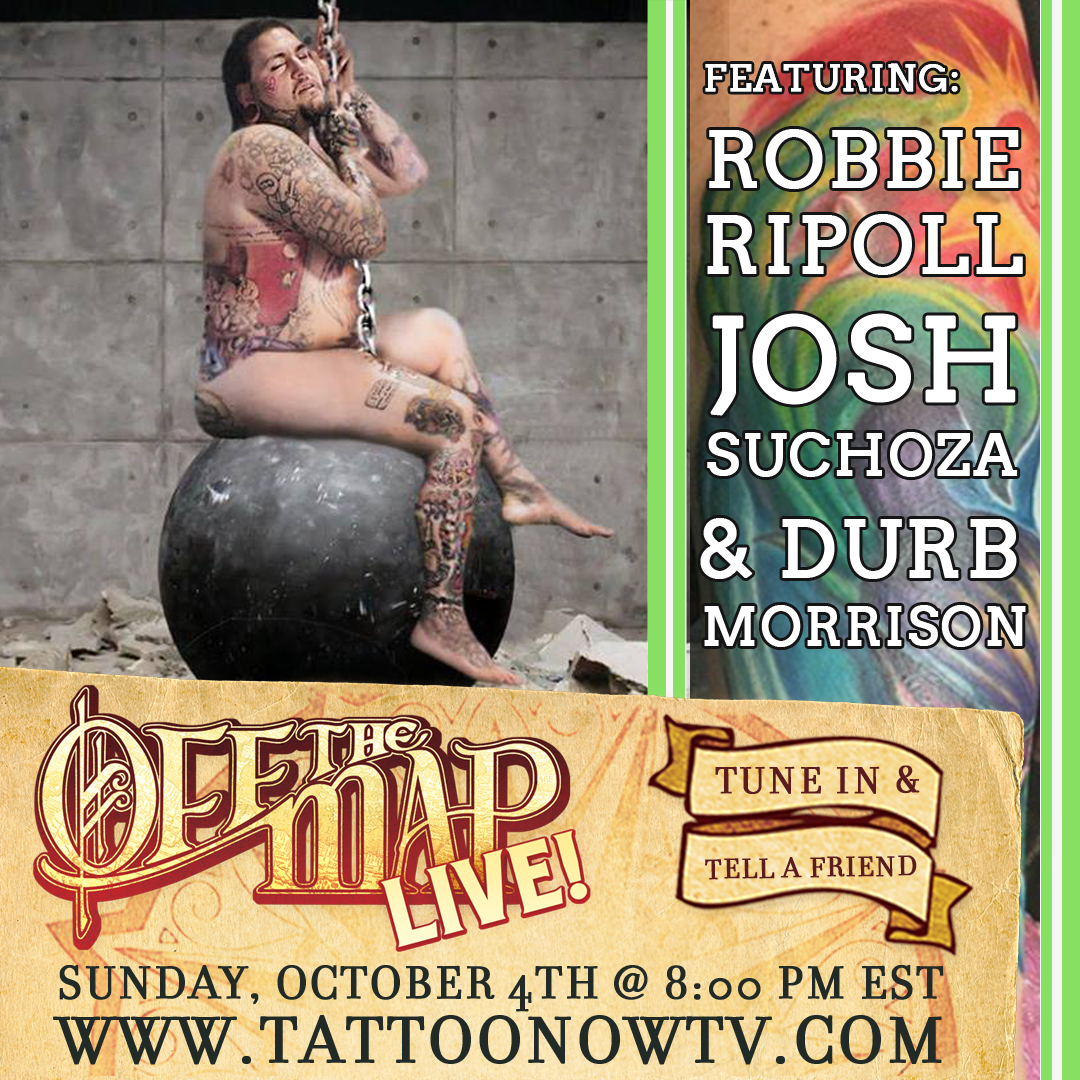 Tune in tonight to catch Robbie Ripoll, Durb Morrison, and Josh Suchoza. With this crew it's bound to be a hilarious show. Tell a friend, grab some snacks, throw some brews in the fridge, and be sure to hop on www.TattooNOWtv.com when the time comes.
Please note that we've moved the showtime up to 8:00 PM EST to accomodate all you old foggies out there. Just kidding...we're sick of missing last call at the bar :)
CHECK YA LATER!
10.01.15
Join us on Sunday, October 4th at our NEW TIME. We're bumping the show up a couple hours to 8:00 PM EST so all of y'alls can catch it before it gets too late! Perfect time to throw it on at the end of the day at the shop as your wrap up your last tattoo.
This week we'll be chatting with Durb Morrison, creator of the ever-popular Hell City Tattoo Fest and upcoming seminar instructor at the Worldwide Tattoo Conference in Portland, OR.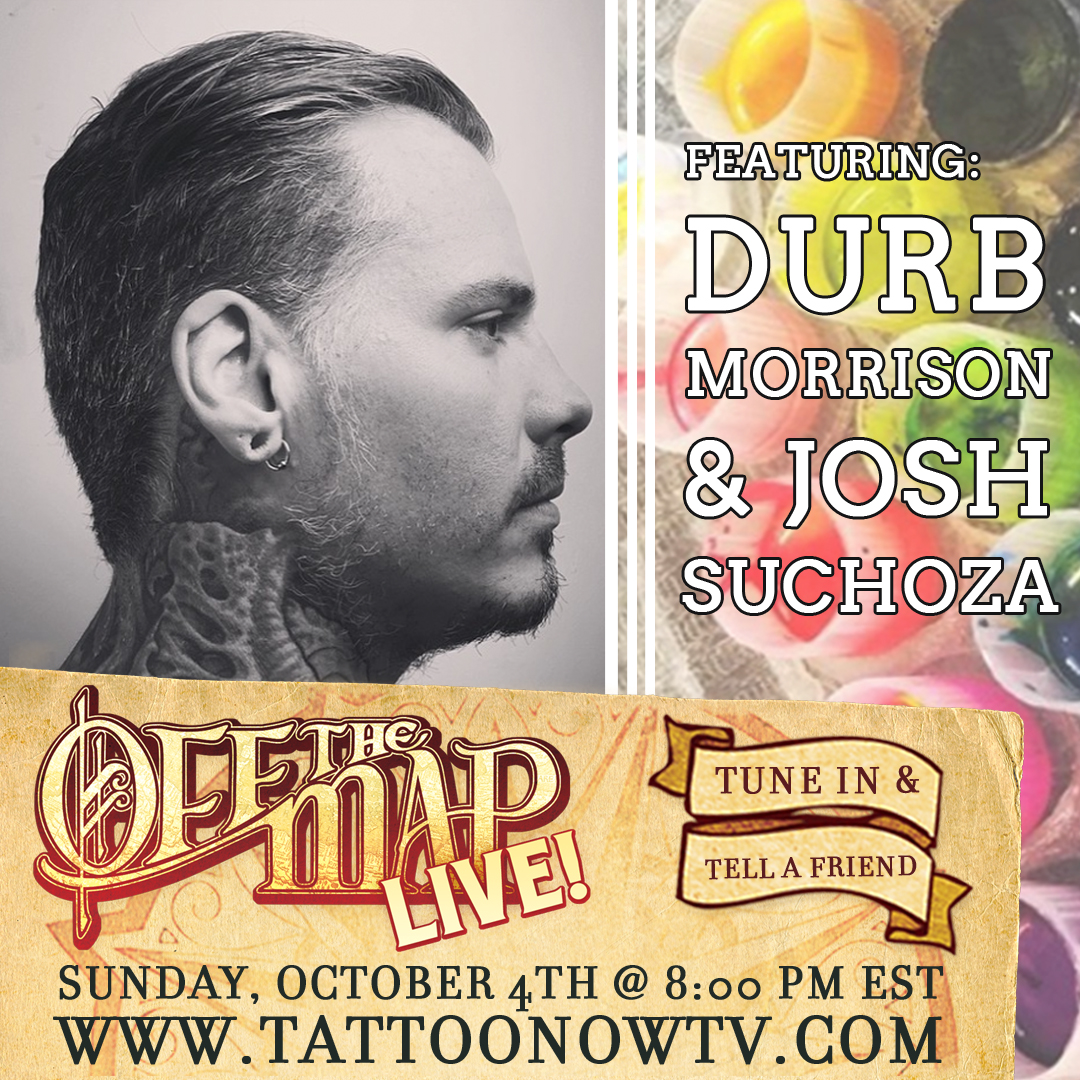 (Portrait photo by @artbyrusty)
Catch Durb's seminar on how to maintain longevity as a tattoo artist live in Portland or take advantage of our exclusive livestream ticket offer that will get you a FREE webinar with your purchase.
We'll also be chatting with Josh Suchoza, one of the newest resident artists over at Off the Map Tattoo in Easthampton, MA. Josh came to Off the Map from the always amazing Artisan Tattoo over in Pittsburgh a few months back and has been killing it with all of his colorful cartoony type characters.
Learn more about what Josh's been up to since he moved and what he has on deck for the future.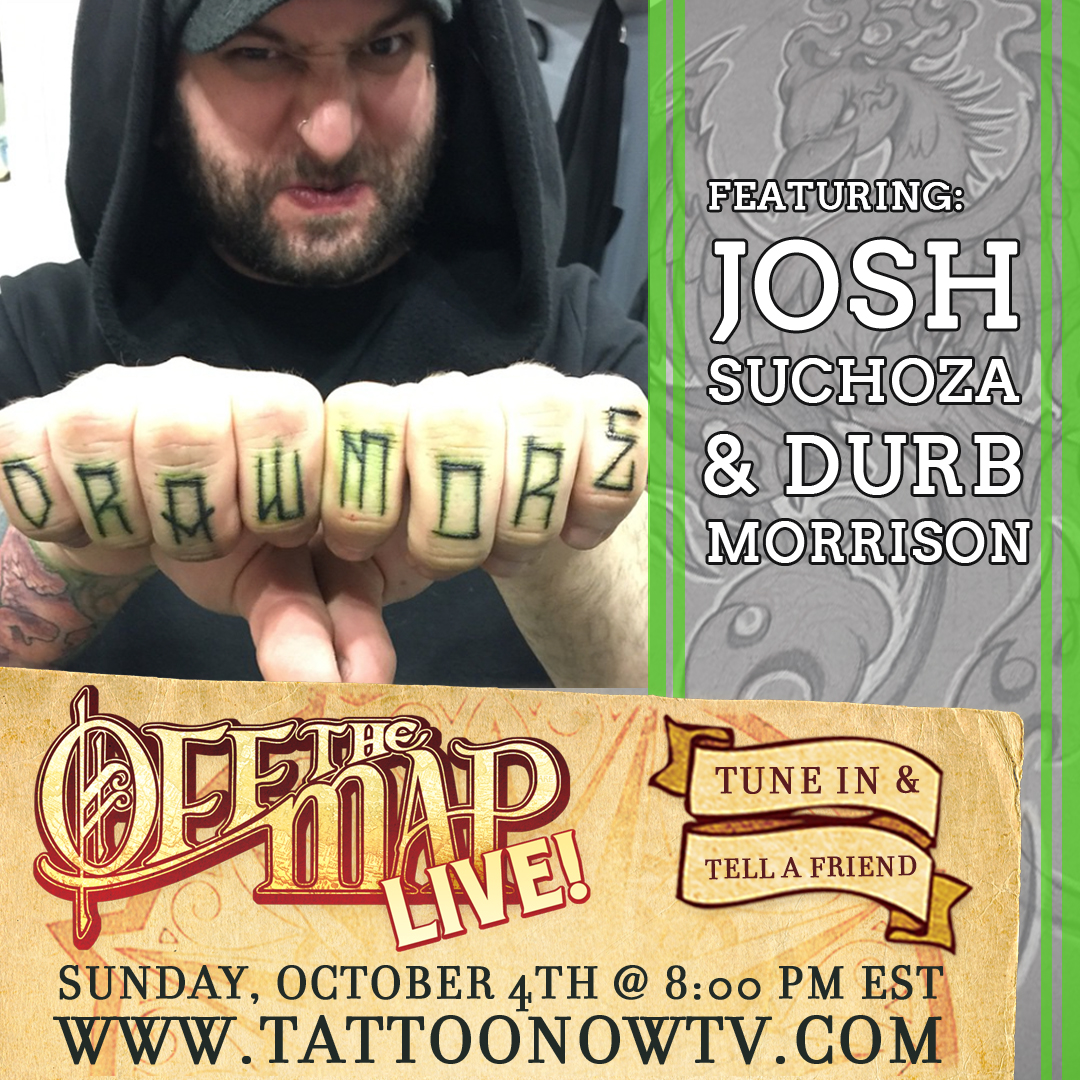 We will once again be appointment only on Saturday October 10th! If you have a scheduled appointment, your artist will be here. We apologize for any inconvenience. The shop will be open on Sunday for our normal business hours, 12-6 pm.
Have you heard that the amazing Walt Watts is coming to Lucky Bamboo Tattoo? He is going to be a permanent tattoo artist starting this November! Call the studio at 801-497-9700 and book your appointment with him today!! Appointments are filling up quickly!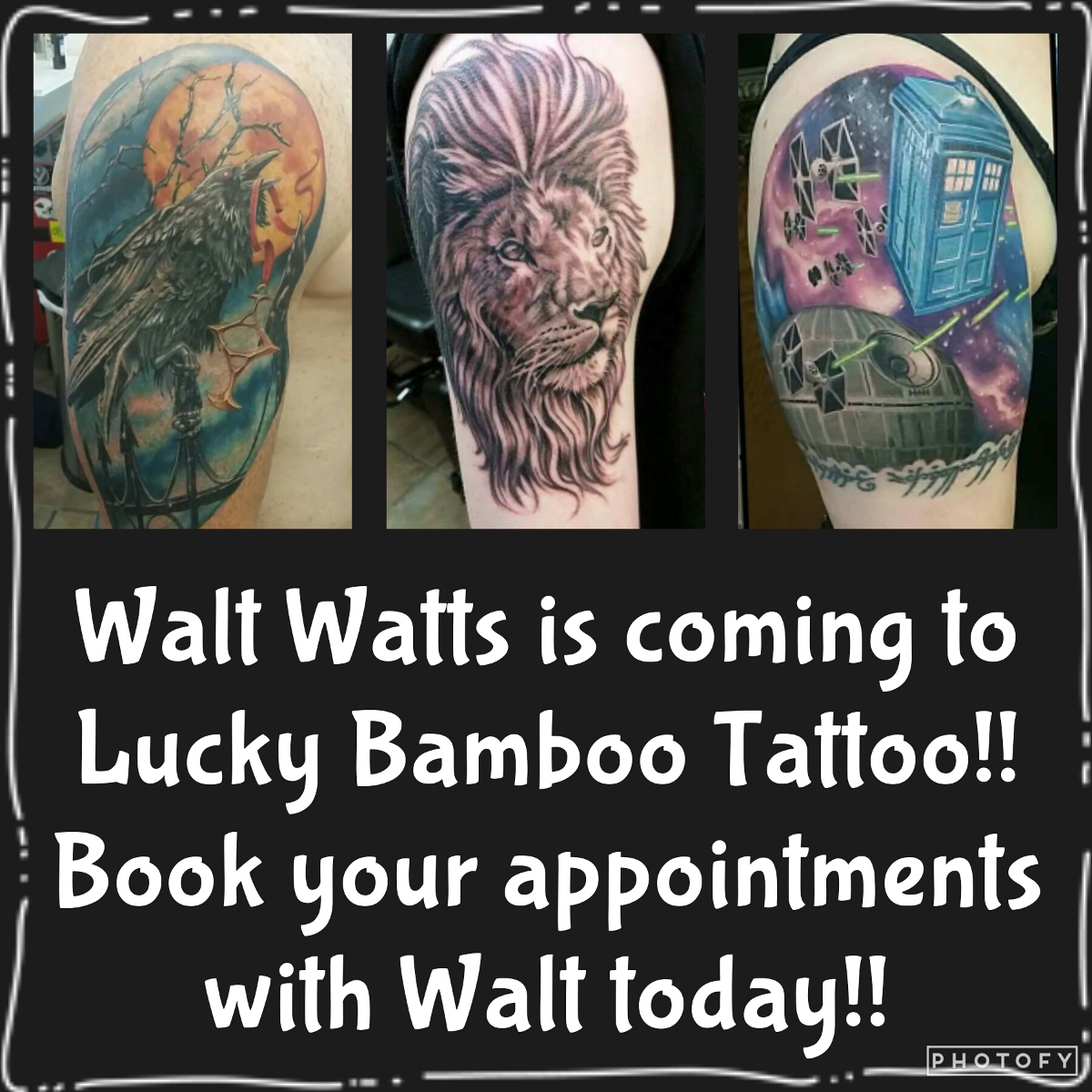 In case you haven't seen it blasted all over town, we have an absolutely incredible Drink and Draw coming up in just 1 week! If there was ever a Drink and Draw to go to, THIS would be it!
Halloween is our favorite holiday around here, and we would like to celebrate with a little bit of horror and beer of course. For this Drink and Draw we will be decorating paper pumpkins, and giving away a $250 gift certificate, plus displaying our favorites in the window of the shop for Halloween! We will have pumpkins drawn up by each artist and you can choose to enter to win a 1 hour gift certificate from one of those artists!

We will also have hundreds of dollars in gift certificates to give away, door prizes, goodies, treats (no tricks!), and best of all, 2 very special guests to drink and draw with us: Tony Moore and Dave Koenig!
Come celebrate our favorite time of year, and hang out with your favorite artists! Everyone is invited to this free event!
October 15th, 2015 at 6pm being held at The Haul!