News & Info
Here's where you will find all sorts of information about tattoos. From the latest and greatest tattoo news on the net to an archive of info for people just learning how to tattoo.
What kind of information are you looking for?
Tattoo Artists:
Collectors:
10.04.15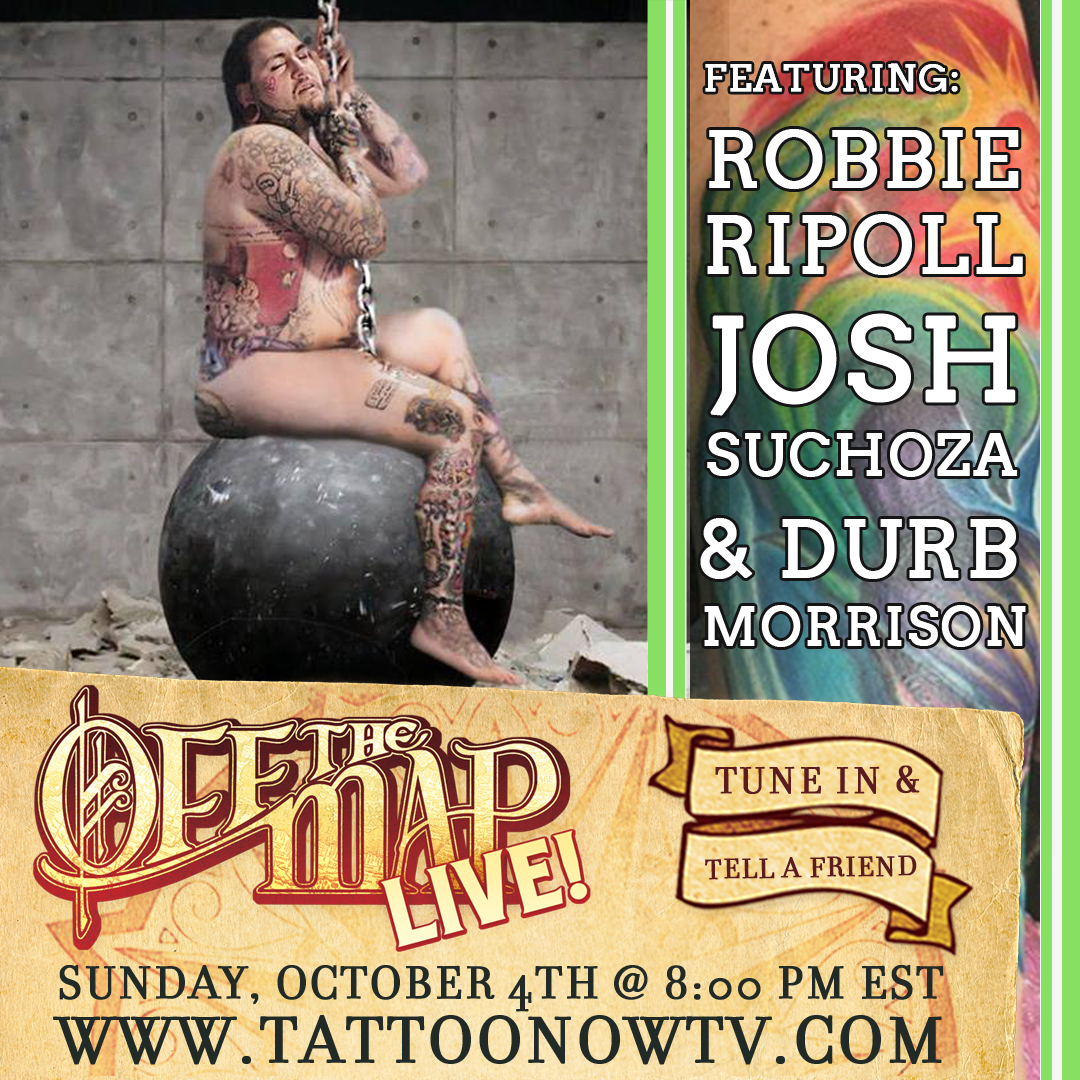 Tune in tonight to catch Robbie Ripoll, Durb Morrison, and Josh Suchoza. With this crew it's bound to be a hilarious show. Tell a friend, grab some snacks, throw some brews in the fridge, and be sure to hop on www.TattooNOWtv.com when the time comes.
Please note that we've moved the showtime up to 8:00 PM EST to accomodate all you old foggies out there. Just kidding...we're sick of missing last call at the bar :)
CHECK YA LATER!
TattooNOW Artist Interviews