News & Info
Here's where you will find all sorts of information about tattoos. From the latest and greatest tattoo news on the net to an archive of info for people just learning how to tattoo.
What kind of information are you looking for?
Tattoo Artists:
Collectors:
07.03.17
SUNDAY JULY 9TH 12PM - 6 PM EDT - WEBCASTING WORLDWIDE
$150 Earlybird price $99 before Sunday July 9th.
Join three black and grey masters as they each explain their techniques, and work on a collaborative tattoo during the workshop. This is your chance to not only hear how these tattooers work, but ask your questions while you see each practice their process in real time.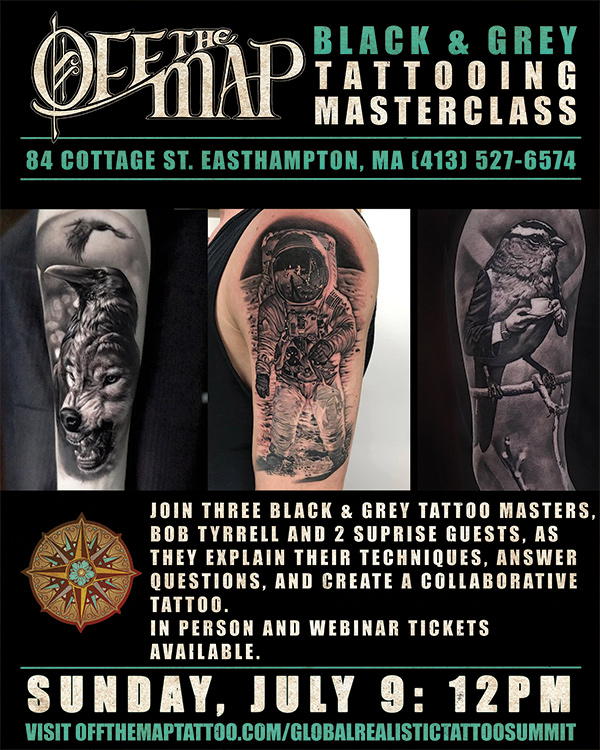 TattooNOW Artist Interviews