News & Info
Here's where you will find all sorts of information about tattoos. From the latest and greatest tattoo news on the net to an archive of info for people just learning how to tattoo.
What kind of information are you looking for?
Tattoo Artists:
Collectors:
06.28.18

We are excited to announce the addition of an important new seminar, Flow & Fit, to the Reinventing The Tattoo curriculum! Flow and fit are at the core of good tattoo design, and such a fundamental part of the discussion of good tattoo drawing that it's the first chapter in the book after the introduction... you'll find the new seminar posted at the end of Page 9. Featuring the work of @guyaitchisonart @meganjeanmorris @coryferguson @burningxhope @philgarcia805 @zhencangtattoo @tymcewen @juan_salgado @russabbott @natebeavers @adamfrance and @shainesmithtattoo, the workshop shows you how to apply strong flowing design strategies to any style of tattooing. Available now in your ReinventingTheTattoo.com subscription!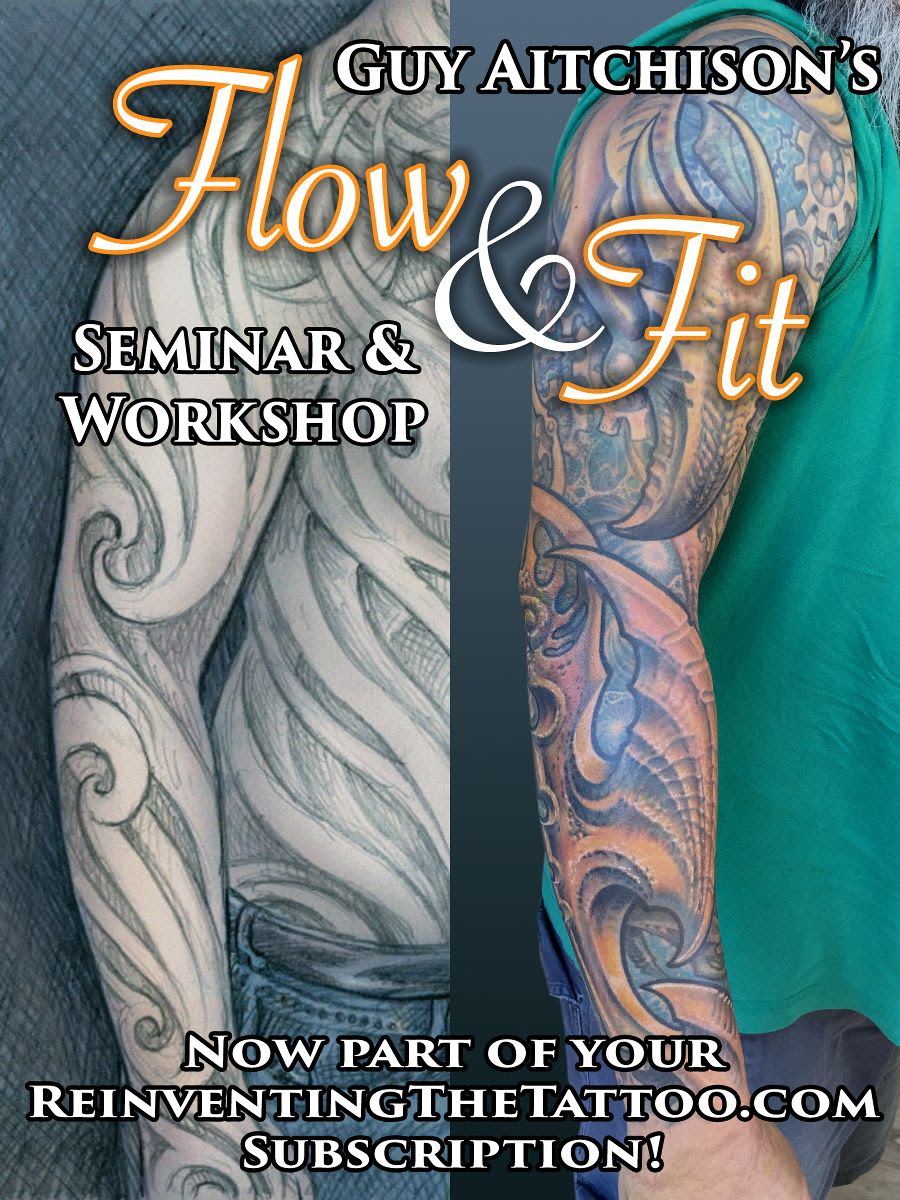 Click HERE for more information!
TattooNOW Artist Interviews