News & Info
Here's where you will find all sorts of information about tattoos. From the latest and greatest tattoo news on the net to an archive of info for people just learning how to tattoo.
What kind of information are you looking for?
Tattoo Artists:
Collectors:
11.13.18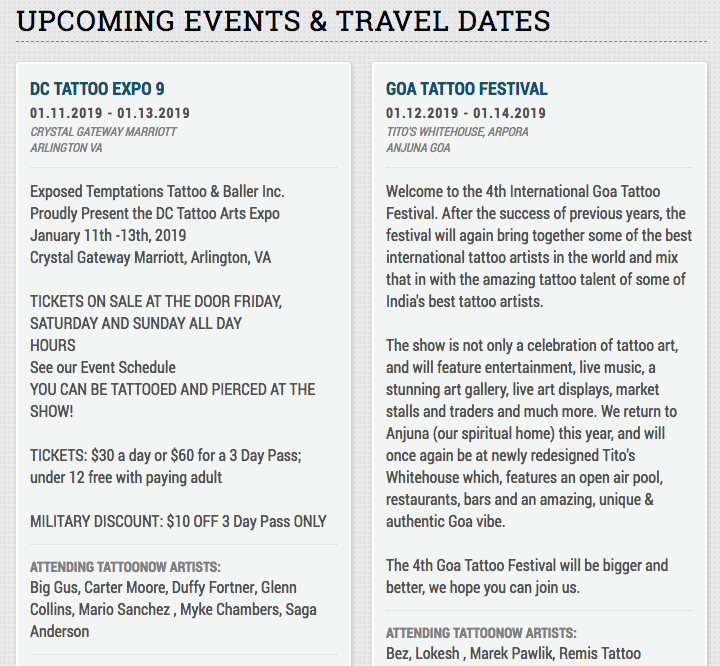 Good afternoon! The Tattoo Conventions page has been updated with some upcoming events that TattooNOW artists are attending. If you are a fan of tattoos, conventions are an amazing way to meet the worlds best tattooers!
01.11.19 to 01.13.19
Arlington VA
01.12.19 to 01.14.19
Anjuna Goa
Mondial du Tatouage
02.15.19 to 02.17.19
Paris
03.01.19 to 03.03.19
Detriot MI
TattooNOW Artist Interviews