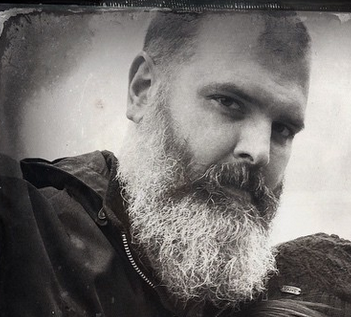 Location
San Diego, CA
619-546-6555
Southern California native, Turk, has been tattooing professionally since 1999. At a very young age, Turk realized his passion for the arts and began to express himself both musically and artistically. Showing a bit of a penchant for the macabre landed him some misunderstood scrutiny as a child by school teachers and the like, since his drawings consisted of mainly skulls, monsters, reapers, coffins, bats, spiders, headstones and so on. As a teenager, Turk set his hobby of illustration aside and began experimenting with music and played in many punk and pop-punk bands throughout high school. After high school, however, Turk found an opportunity to move to Berkeley, CA with his older brother and explore all the opportunities of the Bay Area. Within months, Turk had already joined up with members of a popular Lookout! Records band, began reviewing albums for the seminal punk 'zine "Maximum Rock-n-Roll", and landed a part-time gig reviewing submissions for the Lookout! Records label.
It was during this time Turk met Bay Area local and professional tattoo artist, Karen Roze, which reignited his interest in art and illustration. Although he received his first tattoo (a Black Flag logo) at the age of 17, Turk showed no interest in tattooing, tattoo related illustration, or the tattoo industry until this point in his life. During several appointments at the world famous Picture Machine Tattoo in San Francisco, Turk would find himself in the waiting room doodling away at his own versions of the flash designs that covered the studio's walls and ceilings and later found himself in an impromptu apprenticeship which would ultimately ignite the passion for illustration, tattooing, and knowledge that Turk still carries with him today. Turk's style of tattooing varies, but can can most commonly be described as dynamic illustration with obvious roots in American Traditional.
Paying close attention to the form and flow of the human body, his designs are each tailor-fit specifically for the individual which allows the movement of the tattoo to work seamlessly with the body's natural muscular movement allowing the tattoo to truly become a part of you. Turk's work ethic and artistic ability combined with his one of a kind style has earned him not only the respect of his peers, but countless awards for his work and several features in many of the world's most renowned tattoo publications. Big bold designs with heavy black and well saturated colors make his work not only stand out, but also stand the test of time.