Tattoo of the Day - 5/21/13 by Matt Stebly
pelican sailor
untitled
Recent Tattoos of the Day

Matt Stebly


Ivana Tattoo Art


Ivana Tattoo Art


Nick Baxter


Johnny Smith


Adam Lauricella


London Reese


Guy Aitchison


Megan Jean Morris


Conan Lea


Brian Geckle


Jamie Parker

More of the worlds best tattoos at TattooInspiration.com
TattooNOW News
5/21/13
Latest iPhone App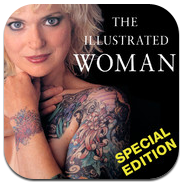 We are very excited to announce the full launch of Bill Demichele's "The Illustrated Woman" app. For the first time, famed tattoo photographer William Demichele is opening his vault. For the past 25 years Demichele has attended over 250 tattoo conventions and photographed over 4,000 tattooed woman.
In 1992, Demichele published the book The Illustrated Woman, a 128 page hard cover coffee table book. Since then, Demichele has been published in more than 15 tattoo magazines, has had numerous museum and gallery exhibits in 5 countries.
We worked with Bill to create and develop an app that was able to put his famed book and more(latest convention coverage and models) in your pocket. We released two versions of the app for people to check out Bill's latest work. You can download a free trial version, which gives you a teaser of the special edition. For the special edition Bill will be updating the app often with the latest convention coverage and model photos. We also included a voting system which allows the community to vote their favorite 10 models. If you are a convention goer you can stay up to date with Bill's travel plans to find out when and where you can go to be photographed. This is a great app for anyone who wants tattooed ladies and event coverage all in one spot!
read more
TattooNOW Network News
New Documentary Out: Hell City, The Movie!
submitted on 5/22/13 by -
Tattoo Education
May 22, 2013
Greetings from Tattoo Education!
We've known Durb Morrison for quite a while now. Durb does great tattoos and has some excellent products that he's pioneered, such as True Tubes and ErgoSquish tubes, which we carry at the TattooEducation store. But most of you probably know Durb because of his spectacular Hell City Tattoo Fest, which is held twice every year in Columbus, OH and Phoenix, AZ. Hell City has long been one of America's most stand-out conventions. It's packed with all kinds of events and features, but its foundation has always been built on the high skill level of the artists who work at the show- Durb personally screens the portfolios of all artists applying to work there.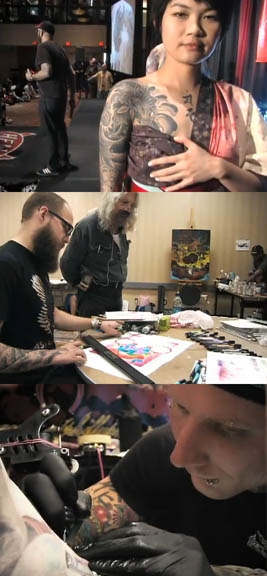 After 7 years of filming, Durb's friend Russell Dornhecker has released a documentary about the Hell City Tattoo Fest. It's a visual feast featuring the tattoo artists, collectors, performers, painters, showmen and downright characters that populate the Hell City Fest. Whether you've had a chance to attend the festival or not, you'll be entertained by this powerhouse film. Available now at our online store!


Michele and I once hosted an event called Innerstate at one of the Hell City Fests- you'll find a couple minutes of it in the Hell City documentary. We produced our own film about the Innerstate event, which features profiles of 40 tattooists working in a high-pressure environment over a 5 day period to create a group of masterwork paintings. The documentary comes with a book that has large format color plates of the paintings, along with chapters showing the artists working all week to create them. Since Innerstate and Hell City share such a strong relationship, we're now offering a bundle that includes both films and the book, at a discount price. A must for any tattoo library!

Thanks, and we'll be in touch soon!

Guy Aitchison

www.tattooeducation.com
www.hyperspacestudios.com
www.guyaitchison.com
www.protonpress.com
---
Guest Artist Javier Rodriguez
submitted on 5/21/13 by -
Transcend Tattoo Gallery
So we will be having a few guest artist visiting from abroad this summer. Our first Artist is Javier Rodriguez from Spain he will be tattooing here sometime in early July. We will keep you posted as soon as the exact dates get worked out. Javier is an awesome portrait artist you can check out his here. Call the shop if you would like to get in touch with him to book an appointment while he is here.http://instagram.com/javierrodrigueztattoos
---
View from Home!
submitted on 5/21/13 by -
TattooNOW
So, if you are like us at the office you might not have a theatre playing the new Tattoo Nation movie near by. The movie focuses on the growth of tattooing in the West Coast and its influence. Notable artists are featured in the movie such as: Jack Rudy, Freddy Negrete & Charlie Cartwright. This a great source of knowledge for fans of the chicano style and gives a good history of Tattoo Land.

You can check out a trailer and see the full movie below:

Yekra Player
Yekra is a revolutionary new distribution network for feature films.
For years people saw tattoos as a sign of rebellion. A middle finger salute to the rest of the world. Outlaw bikers got tattoos. Sailors on leave in Singapore got tattoos. Lifers in the joint got tattoos. But now in the United States one out of every three adults under forty has a tattoo! So what happened? How did tattoo go from something that was put on you to an expression that comes from within you? Tattoo Nation tells the story of a few people who helped transform the world of tattoo, and the way we think about tattoos, forever. This is the true story of the ink revolution.
>
---
Amazing New Art Book: The Art Of The Leu Family
submitted on 5/20/13 by -
Tattoo Education
May 20, 2013
Greetings from Tattoo Education!


Many of you have heard of the Leu Family, in particular the iconic Swiss tattooist Filip Leu. Filip's work has long been sought after by serious collectors for his unique take on the Japanese theme, where he takes a deep natural understanding rooted in his psychedelic influences and infuses that into the large-scale Japanese style tattooing that he is known for. The character of his work is instantly recognizable, and has been broadly influential to many tattooists over the past two decades.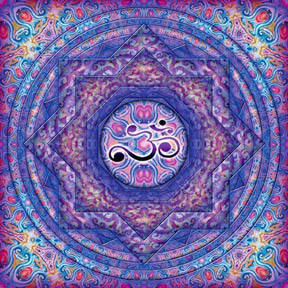 But the story doesn't end there: Filip is also a painter and artistic explorer in many ways, and comes from a family tradition steeped in rich creativity. Many tattoo fans are aware of the paintings of historic tattoo figures by Filip's wife Titine Leu, the wild surreal ink drawings and tattoo work by his father Felix, the hypnotic mandala paintings by his mother Loretta. And the family creativity goes even further, starting with Felix's mother Eva Aepelli, and his sister Miriam Tinguely, then including many of Filip's siblings.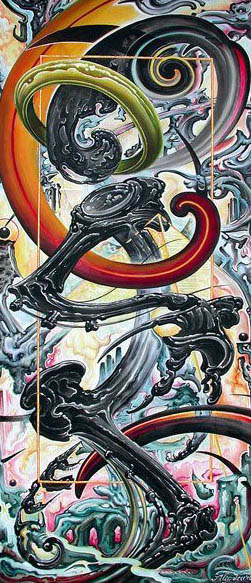 This rich artistic family tradition has been brought together in a stunning 190 page paperback art book, published by Seed Press, with writing by Aia Leu. It's loaded with color plates of art by many of the Leu family members, with a surprising diversity of drawings, paintings, etchings, watercolors, sculpture, digital works and other mixed media, including some collaborative pieces. The one thing that the entire collection has in common is that it is all unconventional, original work. The Art Of The Leu Family is a must for any tattoo art library, and we are thrilled to have it in our catalog. Available now!

Thanks, and we'll be in touch soon!

Guy Aitchison
www.tattooeducation.com
www.hyperspacestudios.com
www.guyaitchison.com
www.protonpress.com
---
New England News: Want a FREE Tattoo from Johnny Smith
submitted on 5/20/13 by -
Off the Map Tattoo
We are looking for a client who is available June 2 to get a FREE tattoo by Johnny Smith. The tattoo will be filmed as part of a webcast. We are looking for transportation related subject matter. The more flexible you are the more likely to be picked. Think cars, planes, boats, motorcycle, etc.
Email interest with a description of your idea to to Mary@TattooNOW.com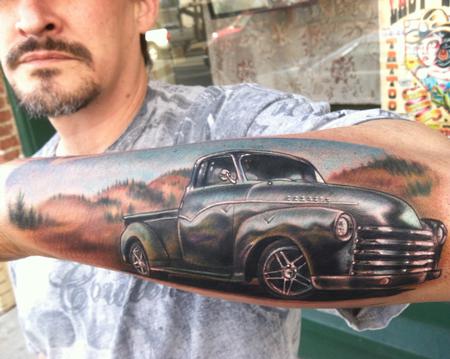 ---
The Right to Play Music Festival 2013
submitted on 5/20/13 by -
The Bohemian Tattoo Club and Gallery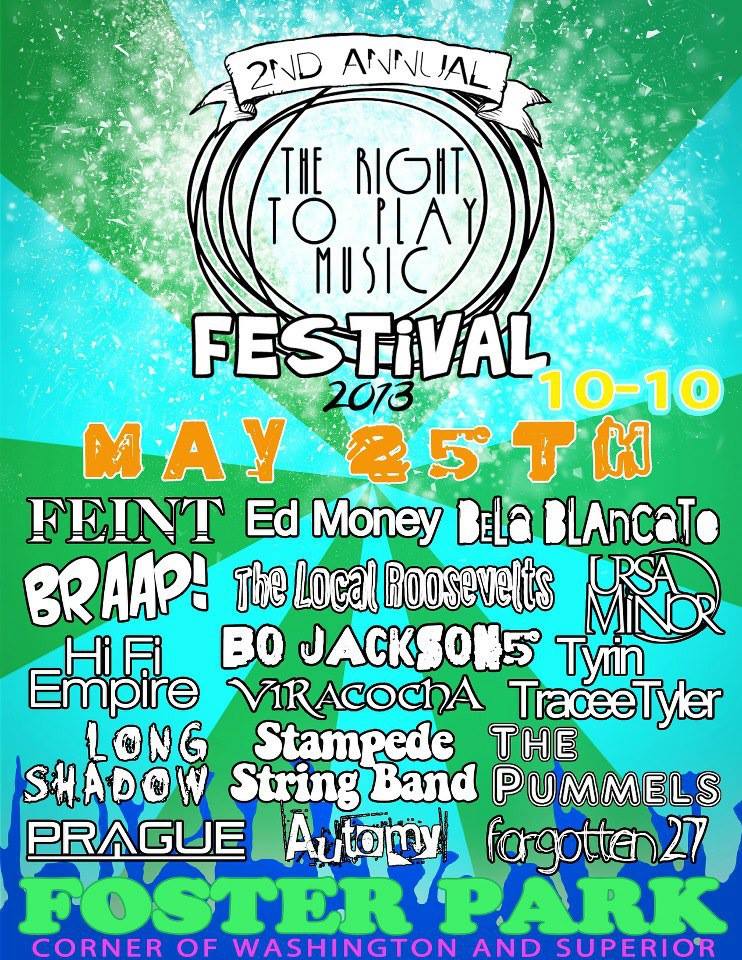 The Bohemian Tattoo Club and Gallery is proud to be participating in this year's Right to Play Music Festival! We will be there from 10 am - 10 pm at Foster Park in downtown Kokomo this Saturday May 25! We will be featuring newly stocked merchandise, give aways, and "inking" our fans with a temporary logo tattoos! Don't miss a beautiful day of celebrating the arts with local music and The Bohemian Tattoo Club!
---
Lightning Strikes Twice!!
submitted on 5/20/13 by -
Joe @ Off the Map Tattoo
It seems I've had another last minute cancellation! If your interested in getting tattooed today at good ol Off The Map Tattoo give us a call 413 527 6574 Thanks a bundle!

---
Change of plan...
submitted on 5/19/13 by -
Joe @ Off the Map Tattoo
Well I had a massive cancellation today totally last minute, always a bummer. :( However it looks like a great opportunity to tattoo my wonderful wife Anna! Planning to do a mandala design I worked up that she fell in love with. She's my favorite person in the world so I'm extremely greatful for the time. I'll post pics soon. Check Instagram for real time updates. Thanks friends!

---