Tattoo of the Day
06.23.16
Happy Thursday, tattoo fans!
Is your dance card looking lackluster this weekend? Have you found yourself itching for a new tattoo? Do you just like to be immersed in tattoo related everything and surrounded by other collectors and artists? Well, you should check out the Tahoe Tattoo Show this weekend.

Featuring artists such as (our very own):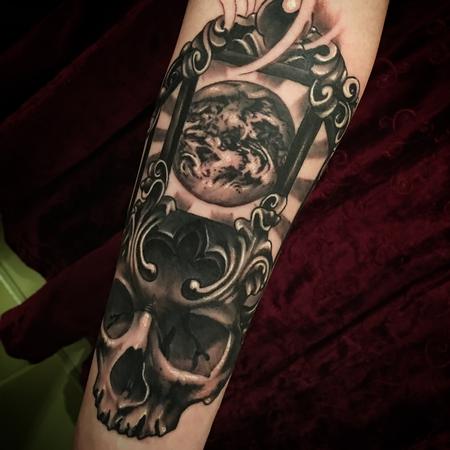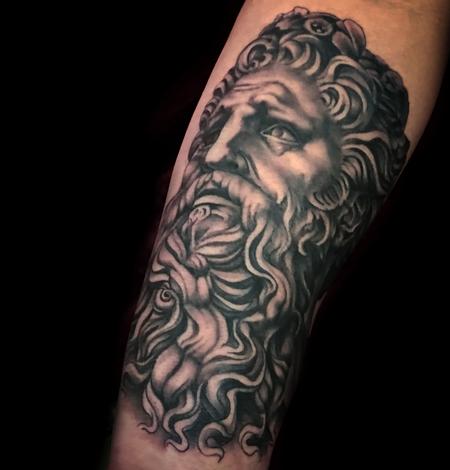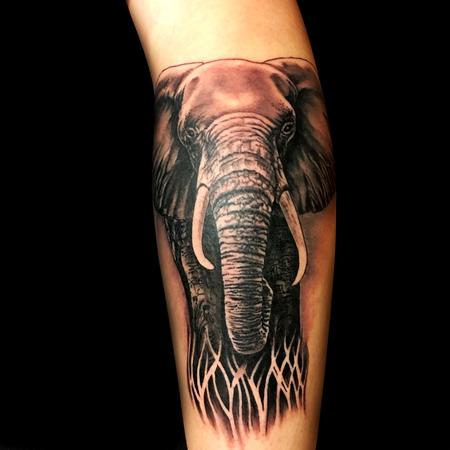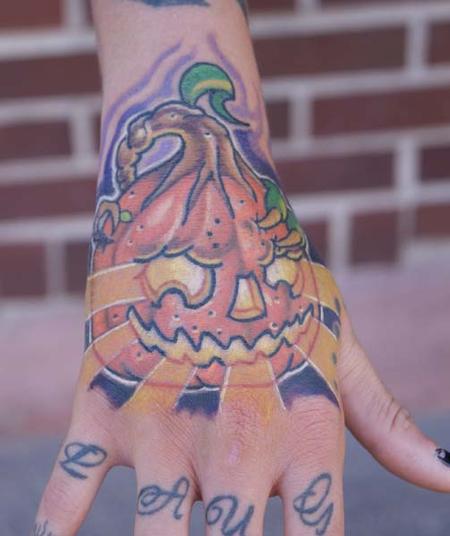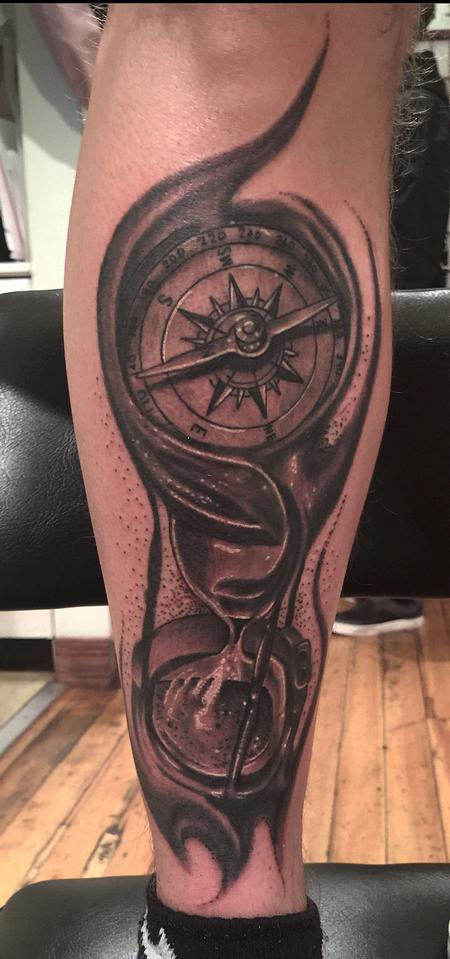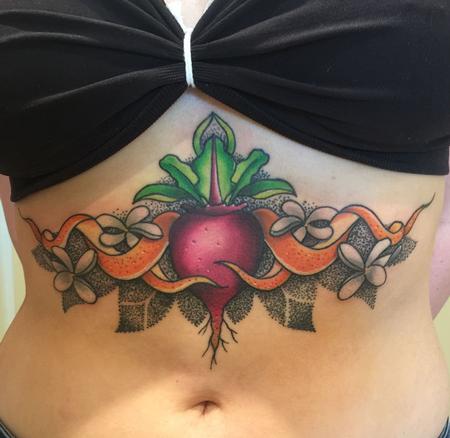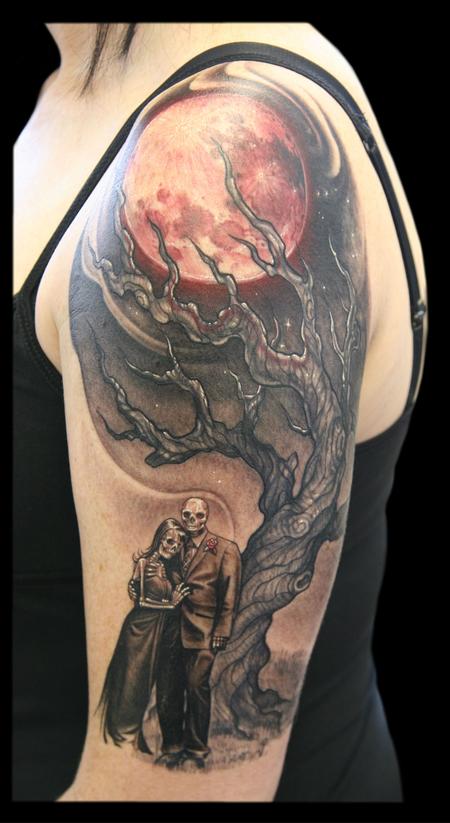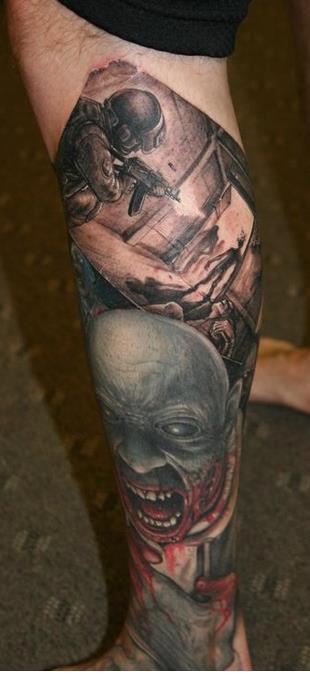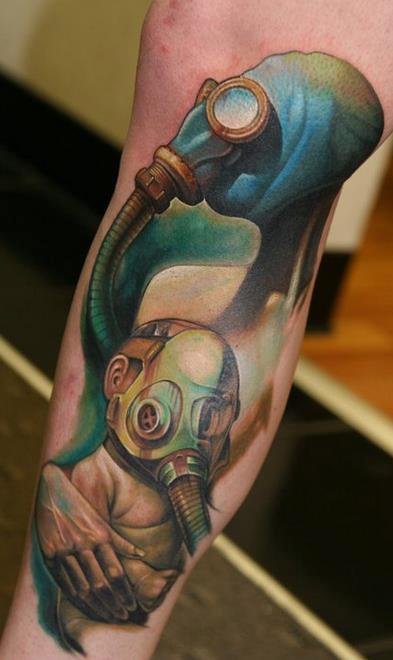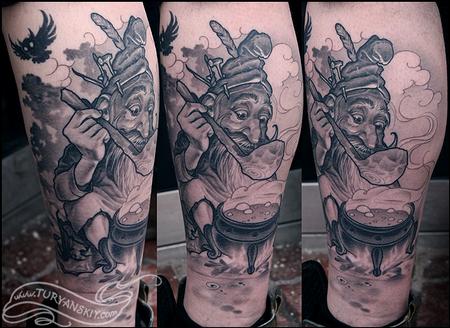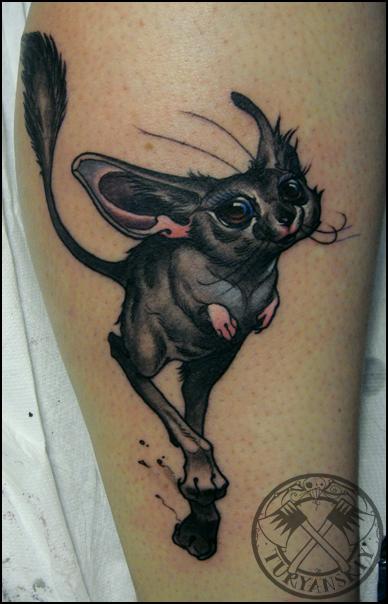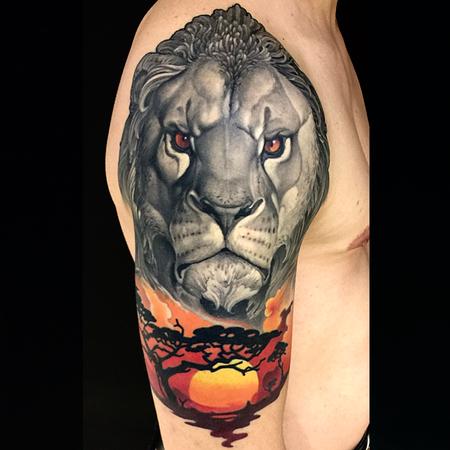 and Tim Senecal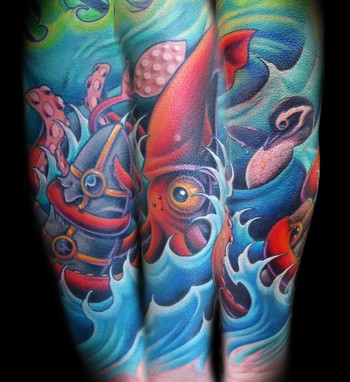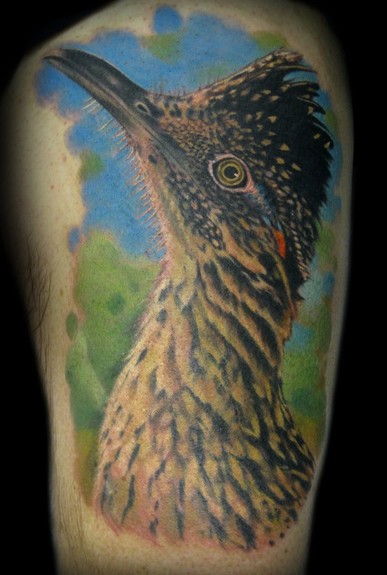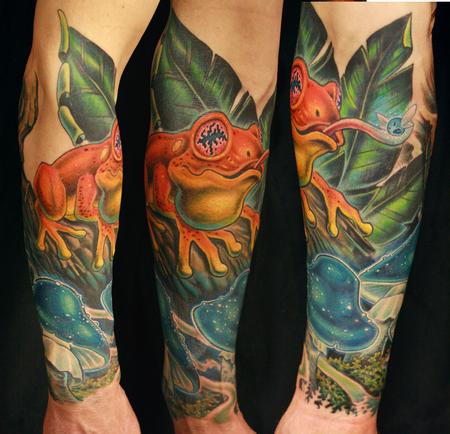 If you aren't able to make it out to Lake Tahoe, we are always available (7 days a week) at our Easthampton studio and can be reached at (413) 527-6574
06.18.16
TECHNOLOGY PRODUCTION MANAGER - TATTOONOW
The focus of this position is to support TattooNOW, technology department of Off the Map inc.
The purpose of this position is to facilitate technology product delivery for TattooNOW, a division of Off the Map. The role manages the day to day technology that powers Off the Map and over 185 other website clients, and webinars and webcasts that reach thousands of viewers from over 60 countries each month.
This an important role because the TattooNOW network generates and facilitates thousands of tattoo appointments for our clients and Off the Map Tattoo, many whom turn into lifetime clients. Our tools have helped hundreds of artists build thriving careers, and countless clients find the right tattooer. From discovery, through product delivery, and follow up maintaining a high quality experience is a significant responsibility. This position starts at entry level with potential for growth. Commissions are available.
PROCESS SUPPORTED BY THIS POSITION INCLUDE:
Website and webinar development and promotion
Customer service
Event website maintenance and customer support
Digital marketing
Technical support
TattooNOW phone reception
Incoming sales
Billing/Invoicing
Tattooing is a very serious and colorful culture and understanding the wide range of strong personalities can be very challenging, and rewarding for the right personality. Understanding the nuances of such a culture is not trivial and the stakes are high. Many of our artists and collectors are world class, and expect everyone working for Off the Map to have an exceptional eye and an in depth knowledge of the tattoo world. On the other hand, many others are complete tattoo newbies and deserve to be patiently educated on the vast art of tattooing over time. We hope that every person in the business will look to grow with Off the Map inc, and we take care in the career development of our team members with longevity always in mind.
QUALIFICATIONS:
Knowledge of positive customer service, technology, tattooing, and business.
Software used - zoho project management, photoshop, premiere, google docs
Enjoys working with wide range of people in a high stakes environment.
Great phone and email skills.
Organized and loves checklists as well as special projects with tight deadlines
Video and/or website production a big +
WORKING CONDITIONS:
Starts immediately.
This is a fairly fast paced office.
Personalities that are self motivated and enjoy a little pressure do well.
Monday 9 to 5:30
Tues-Fri 10 to 5:30
Every other Sunday from 3 - 10
This position is located in Easthampton MA - possible events regionally, nationally, or internationally.
A Variety of music is played, and a lot of guest artists and clients come through the office. Focusing on the work at hand and not getting distracted by the amazing amounts of fun and art creation is not easy!
Due to the nature of tattooing and the responsibility we have to our clients, thoroughness and accuracy are absolutely necessary.
Must be capable of keeping a professional demeanor with a wide variety of strong artistic personalities.
Reports to COO
This job entails sharing workspace with tattooing, so a Blood Borne Pathogens course will be required as part of training.
JOB RESPONSIBILITIES
Manages TattooNOW reception/phone process to create perfectly smooth experience for tattooers, collectors, and the curious.
Greet new visitors in order to make sure their experience is great
Insure all questions are answered to help potential clients
Answers phone, voicemail, and emails to reassure clients and future clients we are attentive to their needs/communications
Sell services and tickets to current and new clients who call in
Handle tech related problems (Email, ssl, domain), delegate necessary tasks, and follow up
MANAGES WEBSITE AND SOCIAL MEDIA TO HELP ARTISTS GROW THEIR PERFECT CLIENTELE
CREATING ARTIST ACCOUNTS SO THEY CAN UPLOAD TO TATTOONOW NETWORK
MANAGING WEBSITE DEVELOPMENT PROCESS TO INSURE QUALITY WEBSITE DELIVERY.
ASSIST WITH WEBCAST PRODUCTION TO PRODUCE WELL ATTENDED SMOOTH LIVE WEBCASTS.
Live webcast examples
Check out this video to learn a little more about who we are looking for!
Conuri del sole by Andrea
Tattoo by Andrea Tartari
(The Gallery of Tattoo Cento Ferrara)
In a few short weeks we will, once again, be joined by an incredible artist and regular guest at our Northwest studio; Jayme Goodwin. Jayme has become a frequent visitor at our studio and we always look forward to seeing the pieces he completes while here. Over the years, Jayme has built a strong client base at his home studio, Blue Rabbit in Sacramento where he has completed several large scale pieces. Jayme will be joining us from 07/5-07/23.
Completed Back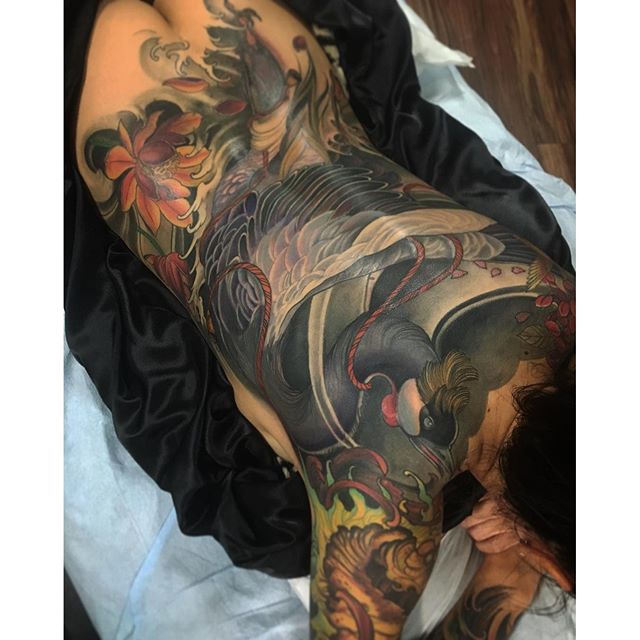 In Progress Torso
In Progress Body Suit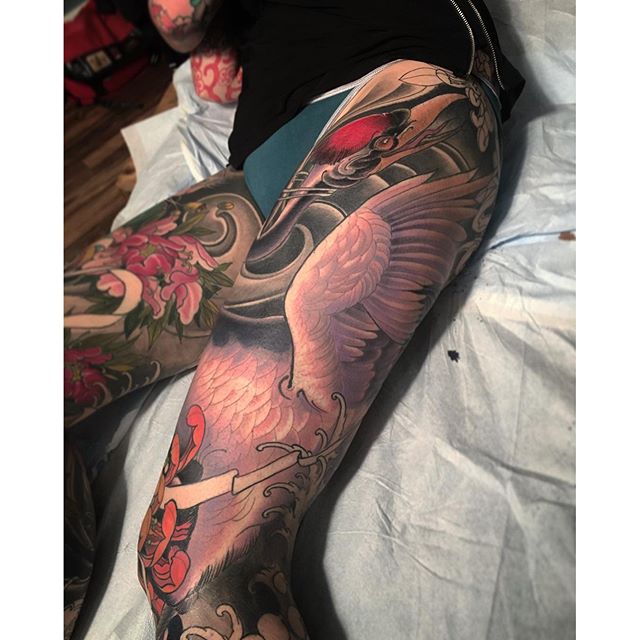 Back Piece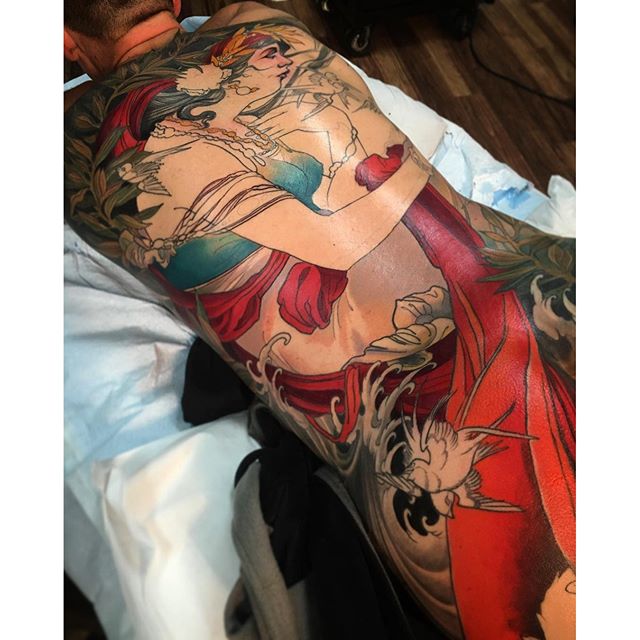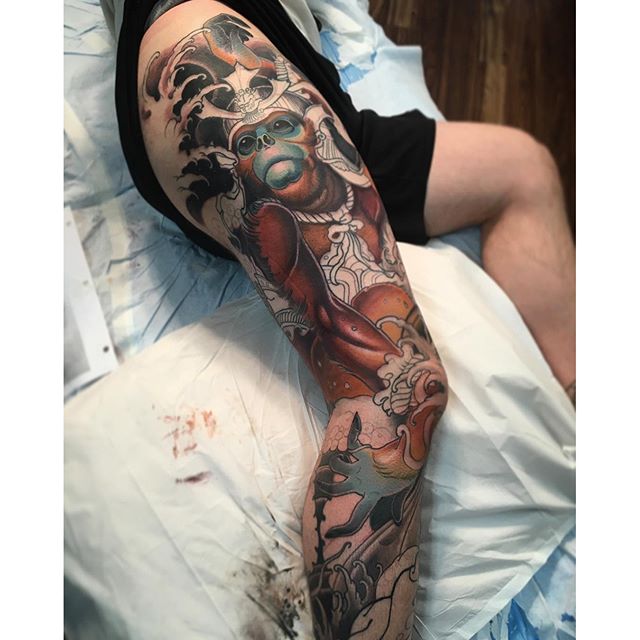 The reason that many people don't get a tattoo is because they're afraid they won't be able to get their dream job. For the most part, this isn't really a problem, save for a few positions. Today, Cap1 Tattoos in Denton, Texas is sharing what has changed for tattoos in the workplace.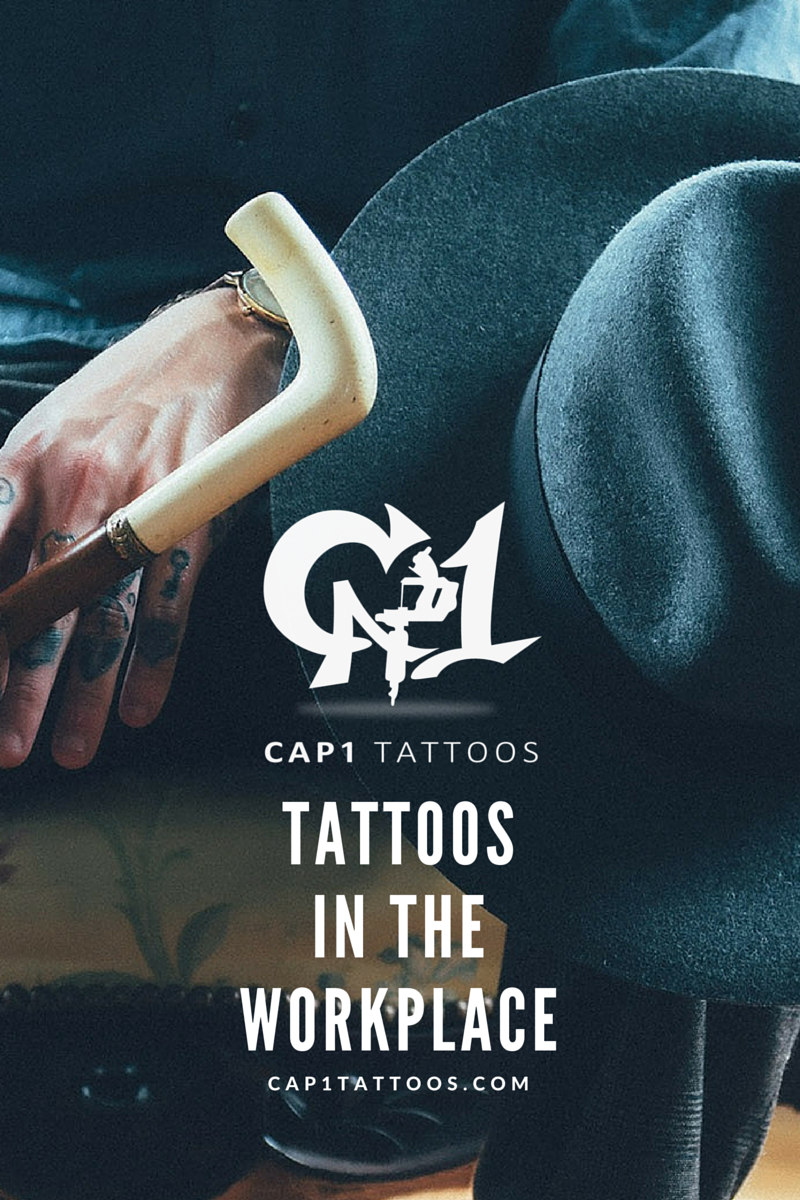 What Does Modern Research Say?
Here are just a few statistics that show how the stigma of tattoos in the workplace is starting to change.
Heavily tattooed professionals felt like they were more accessible to younger co-workers.
86% of young professionals don't feel like tattoos reduce their chance of getting a job.
Grooming and business attire were more important in the hiring process than tattoos or piercings.
However, there are still some negatives because it all depends on the hiring manager's perception of people with tattoos.
What Does This Mean For Tattooed Professionals?
While there has been a clear shift in the business world towards tattoos, many people still cover up their tattoos when having an interview. Once they have the position, they may choose to still cover them, or begin to show them. Ultimately, it's at the discretion of the professional.
Jobs where it's Best to Keep Tattoos Covered
While Cap1 Tattoos thinks you should never be ashamed of your body art, here are a few jobs where it is probably best to keep your tattoos covered.
Teacher – Many schools won't hire teachers that have large, visible tattoos because they don't know how parents or children will react.
Sales – While this may depend solely on your customer, some older customers may still hold a stigma towards those with tattoos.
Customer Service – Along the same lines as sales, some older customers may feel uneasy towards those with tattoos.
If you're in a career where tattoos are still stigmatized, here are some of the best places to get a hidden tattoo.
What You Need to Keep in Mind About Tattoos in the Workplace
Regardless of how accepted tattoos become in the workplace, they will always mark you as different. Your coworkers will ask you what your tattoos mean and your boss may still judge you, but at the end of the day, your tattoos are artwork. Never be ashamed of them and always wear them with pride.
For beautiful body art near Dallas, Texas, contact Cap1 Tattoos today to set up your private consultation.