TattooNOW News
12/11/14
New time lapse from Jesse Levitt
New time lapse from Jesse Levitt.
Jesse Levitt tattoos an alien skull on Off the Map LIVE! host Ben Licata at Off the Map Tattoo in Easthampton, MA.
read more
TattooNOW Network News
Geisha by Trevor Kennedy.
submitted on 12/17/14 by -
Sweet Trade Tattoo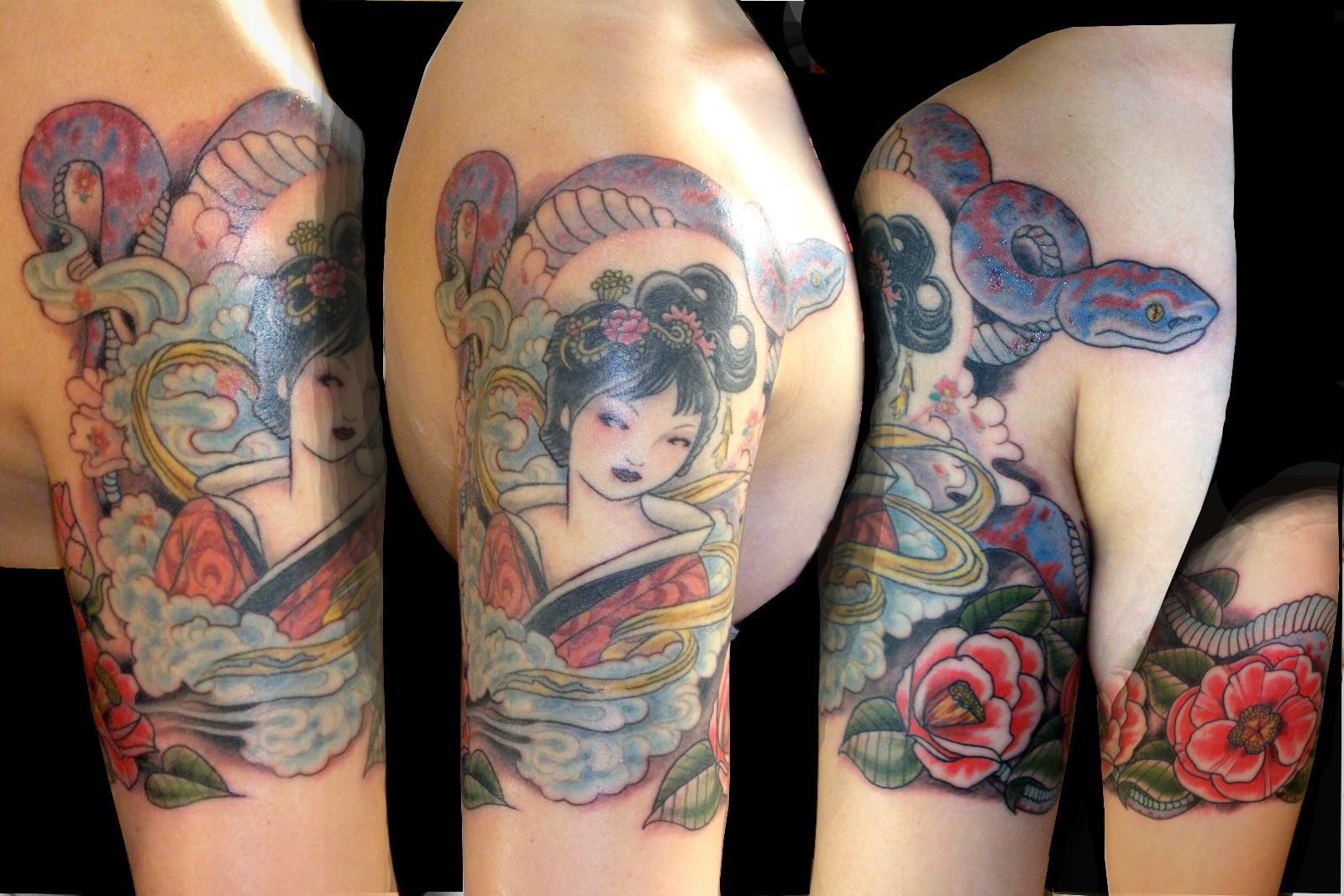 ---
BOGO Gift Certificates & FREE Tattoos!
submitted on 12/17/14 by -
Iron Rose Tattoos
Merry Christmas from Iron Rose Tattoos!
To purchase a Gift Certificate please call the studio at
813-832-8287
or
email us at
---
New England News: Tomorrow Night Lets Party!
submitted on 12/17/14 by -
Off the Map Tattoo
Whats up my peoples! Time again for Tuesday News! Its gonna be a short one ladies and gentleman. Just a reminder, Thursday is our Annual Holiday Partaaaaaay! Theres gonna be trivia, raffles all kinds of games and trivia and FRIENDSHIP! Come on down to the Brass Cat and join us for some holiday cheer!
---
Froggy Froggy
submitted on 12/17/14 by -
Tattoo City Studio
This colorful poison dart frog and lillies is a vibrant and detailed piece. Always fun to do.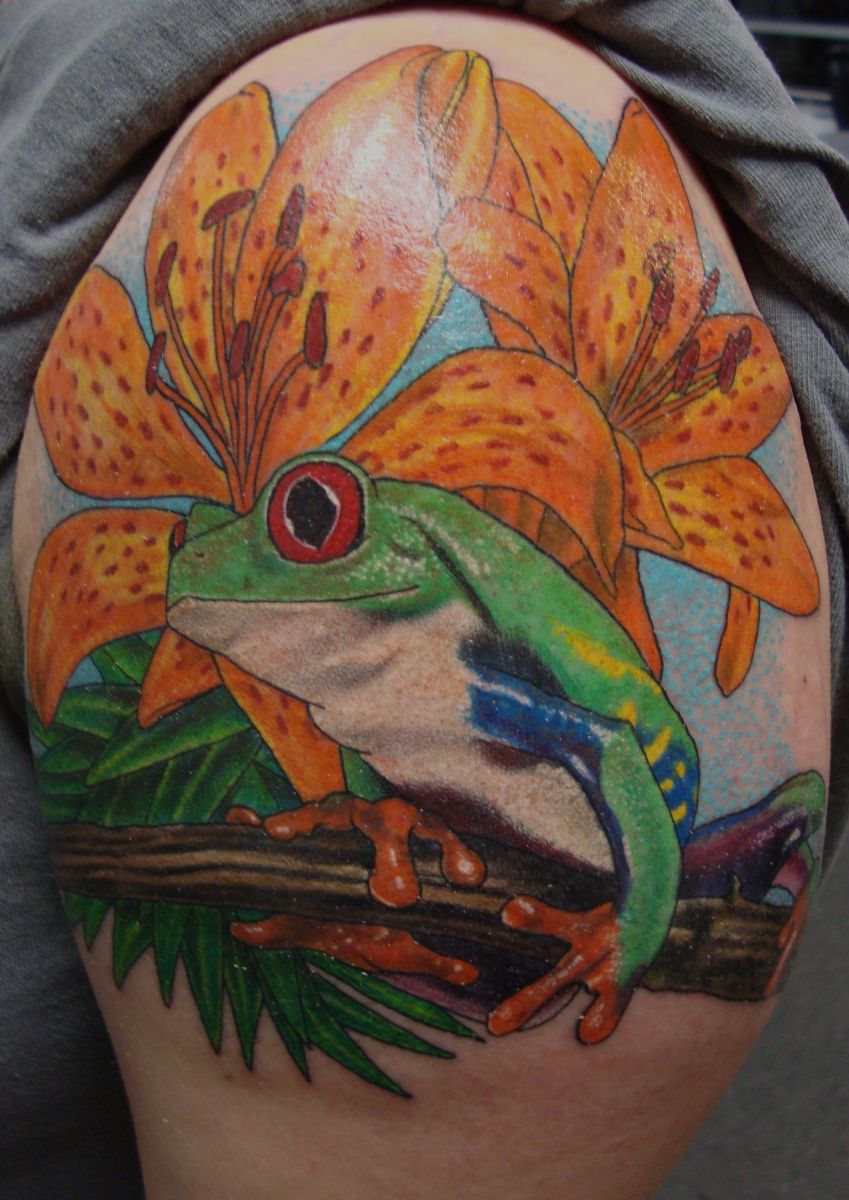 ---