TattooNOW News
10/30/14
Nick Baxter: Perception of Being Opening
Nick Baxter has an exhibition of new works coming up at Mindzai Creative, an art warehouse and gallery space in Austin, TX. A series of new 9x12 inch oil paintings on board will be displayed for the public to enjoy from November 21 – December 3, 2014. Opening night on Friday the 21st will kick off at 8:00pm and will unveil this brand new series that Baxter has been working on over the last year.
Perception of Being will display a series of twenty hearts on pure white backgrounds. Each features a unique variation or visual difference that represents one of many complex emotions or states of feeling experienced by human bodies. Conceptually, this series references the philosophical study of phenomenology while also being inspired by modern scientific research into emotion-based changes in the electromagnetic fields generated by the heart. Nick reduces these ideas into a simple and universally recognized symbol in order to describe and document the ephemeral aspects of the human condition.
Also, featured at this show will be Jeff Ensminger's series titled Into the Void that consists of eight acrylic paintings done on paper and wood. These paintings represent three-dimensional black holes, also known as Penrose diagrams. This display of painting have been influcenced by 1970's & 80's science fiction films and literature and explore wormholes and how they connect universes.
Don't miss this debut event, it's guanteed to stimulate both the body and the mind. Both Nick and Jeff will be in attendance, with originals for sale as well as limited edition giclee prints and posters, along with live t-shirt screen printing featuring a design from each of their painting series so don't miss out on this awesome opportunity.
More about Nick Baxter: Nick Baxter has been tattooing professionally and showing fine artworks since 2000, first in Connecticut, and since 2008 in his new home of Austin, Texas. Known for his innovative approach and color surrealist style in the tattoo medium, he has also gained recognition as a realist oil painter, having exhibited two solo shows at Last Rites Gallery in New York City since 2010, as well as in countless group exhibitions around the country and abroad. More biographical information and a complete CV can be found at www.nbaxter.com or his tattoo-focused website www.nickbaxter.com. Reach Nick via email: contact@nbaxter.com
More about Jeff Ensminger: Jeff Ensminger has been tattooing professionally and showing fine artworks in the Texas area since 2002. His tattoos and artwork are known for their balance of modern realism and traditional tattooing fundamentals, creating a unique aesthetic sensibility with time-honored craftsmanship. You can view his works at www.jeffensminger.com. Reach Jeff via email: info@jeffensminger.com
Gallery contact: atx@mindzai.net
read more
TattooNOW Network News
Northwest News: Black Friday Sale
submitted on 10/30/14 by -
Off the Map Tattoo
Off the map Tattoo will once again be offering our Black Friday deal. Customers who purchase a $100 gift certificate will receive a free $50 gift certificate. This year we are limiting everyone to just one purchase at this rate. We love and appreciate all of your support. See you soon.
---
Tattoo Time Lapse
submitted on 10/30/14 by -
Red Arbor Tattoos & Fine Art
We just finished a new tattoo video!
It's a time lapse of a portrait tattoo filmed in Red Arbor LLC tattoo shop in Sioux Falls, SD. The tattoo took about 9 hours total over 2 sessions a couple months apart. Then we had to patiently wait until the portrait tattoo healed. You can find it on youtube by clicking this link https://www.youtube.com/watch?v=BWvFVuzH-HE
This was a lot of fun to make and we plan on doing more in the future. You can also check out our facebook page at facebook.com/redarborllc or follow my instagram @tattoosbycory.
---
A new one of these guys
submitted on 10/29/14 by -
Haley Adams Tattoo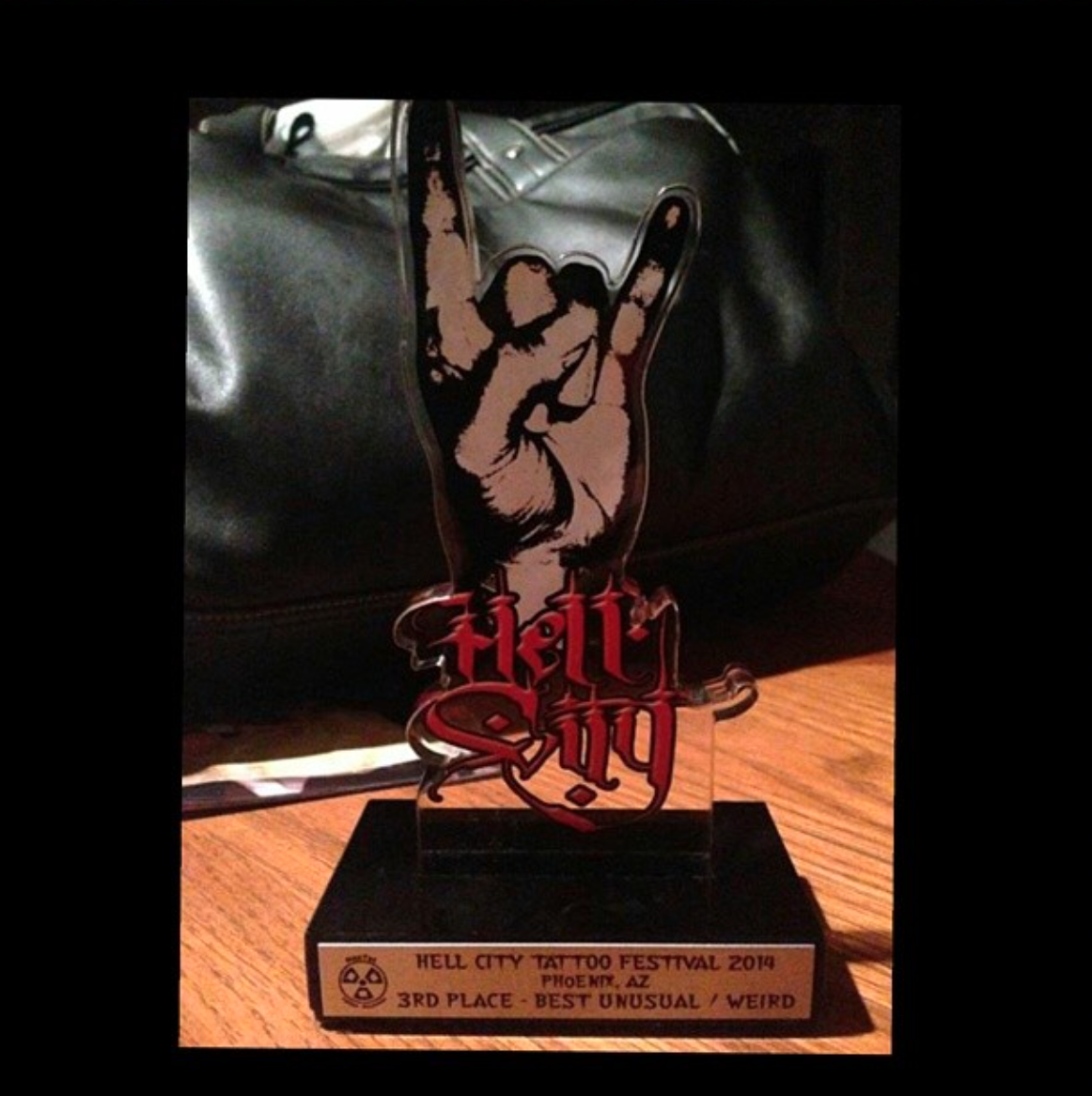 ---
submitted on 10/29/14 by -
Haley Adams Tattoo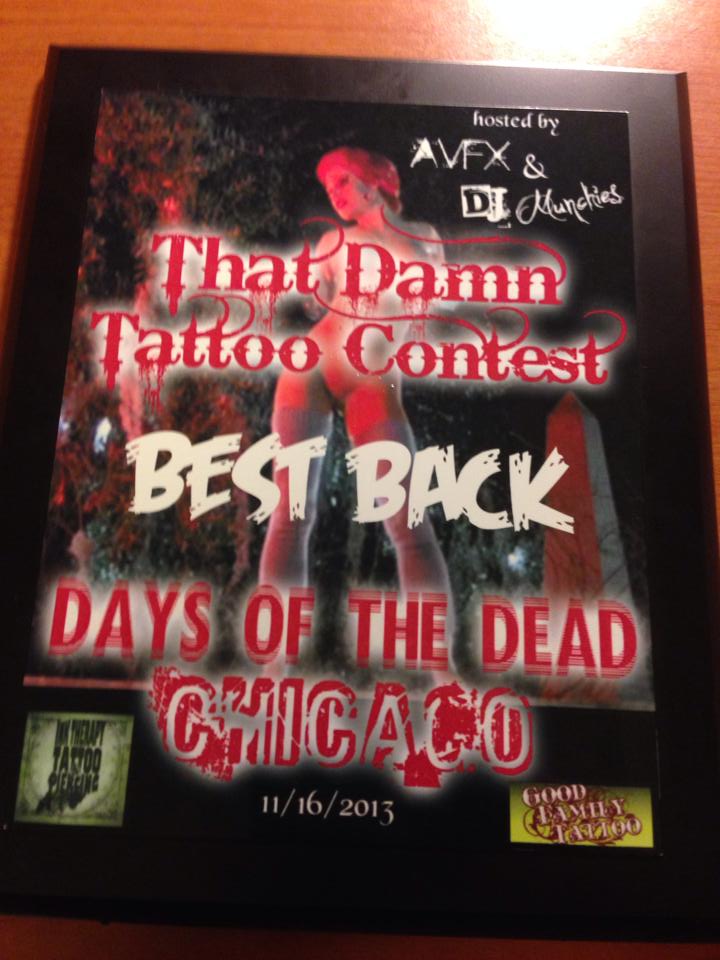 ---