TattooNOW News
10/22/14
Guy Aitchison and Russ Abbott Collaborate live 12 EST
Tune in Live 12 EST to watch Guy Aitchison and Russ Abbott tattooing a collaborative leg sleeve!
Ask your questions in the chat room!
read more
TattooNOW Network News
New England News: Whoa Man Take it Easy!
submitted on 10/21/14 by -
Off the Map Tattoo
Ladies and Germs, its that time again! TUESDAY NEWS!! This week lets talk about what you want tattooed and when you should get it. We all want to be tattooed, lets be honest. If you've had a tattoo you are already aware of how fun and incredibly addicting they are. But take your time peeps its gonna be something thats on you forever and never! This picture will show you how long you should research a tattoo and artist.
Research your references AND your artist thoroughly! Price point is important but don't skimp out they are forever! Sometimes price reflects the artist ability but not always, so keep that in mind. Thats all I got peoples so as always keep it awesome possum!
---
New Merch Store! Buy any Item and Get a $25 Off the Map Gift Certificate!
submitted on 10/21/14 by -
Frank Ready Tattoos
Have you ever thought to yourself " I need more Frank Ready in my life," well thank buckle your seat belts today is your lucky day!
Hop on over to Society6 and check out Frank's brand spanking new merch store!
Need to expand your wardrobe? Frank Ready Shirts.
Need to fancy up your phone? Frank Ready iPhone Cases.
Need something to cuddle up to as the weathers getting colder? You better believe we've got Frank Ready Pillow Cases.
And if that's not enough, we've got coffee mugs, tote bags, canvas prints, framed prints, and even t-shirts for the kiddos!
I bet you're thinking this couldn't get any cooler, right? WELL IT CAN! If you purchase any item from Frank's store, we will send you a $25 Off the Map Tattoo Token! Good towards any tattoo, with any artist (limited one per client). All you need to do is purchase any item from Frank's store and then email a screen shot of your receipt, and your mailing address to Mary@TattooNOW.com and we'll send you a tattoo token!
Make sure to check out his store, purchase a thing or two, and then book your next tattoo appointment to use your tattoo token! Win, win, win!
---
NEW
submitted on 10/21/14 by -
Plush Gallery Tattoo inc.
THE GALLERY HAS A NEW PHONE NUMBER. FOR APTS. AND OR CONSULTATION CALL 727-410-2154
---
HIRING TATTOOERS
submitted on 10/21/14 by -
Benchmark Tattoo
We are currently looking to hire tattooers we have 3 spaces available and we can do booth rent or percentage. email kyle@benchmarktattoo.com if you are interested in working in our clean modern 100% disposable facility. We are located in Duluth MN if you're interested in doing a guest spot please contact us. Must have or be able to obtain Licensure in MN and have acceptable or obtain acceptable bbp certificate for the state.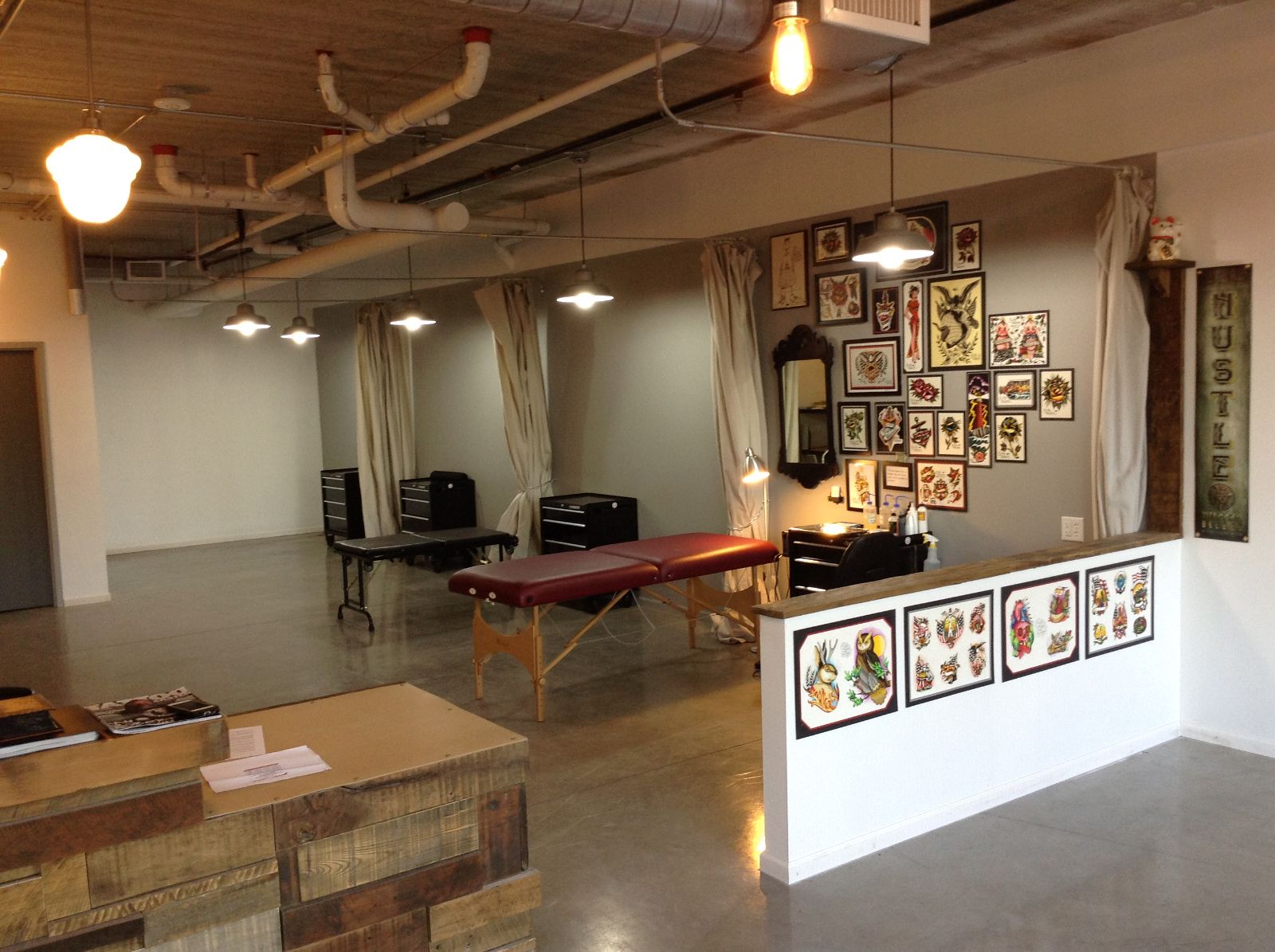 ---