Black and Grey realistic dog portrait done on Pat.
TattooNOW News
3/9/14
Live stream tonight featuring great music and tattoos!
ALL NEW EPISODE THIS SUNDAY featuring The Dire Honeys, Bob Tyrrell, Michelle Maddison and special guest Chet Zar!

This Sunday March 9th from 8-11PM join the live stream and chat on TattooNOWTV.com! We'll also be announcing the first winner of the instagram contest! You can enter into the sweepstakes by tagging any of your tattoos with:
@TattooNOW_dot_com and #TattooNOWSweepstakes!
Tonights Schedule (All times EST):
8-9PM we head next door to Luthier's Co-op for some great live music from the Dire Honeys an Americana roots band. We'll be streaming their entire set so be sure to tune in!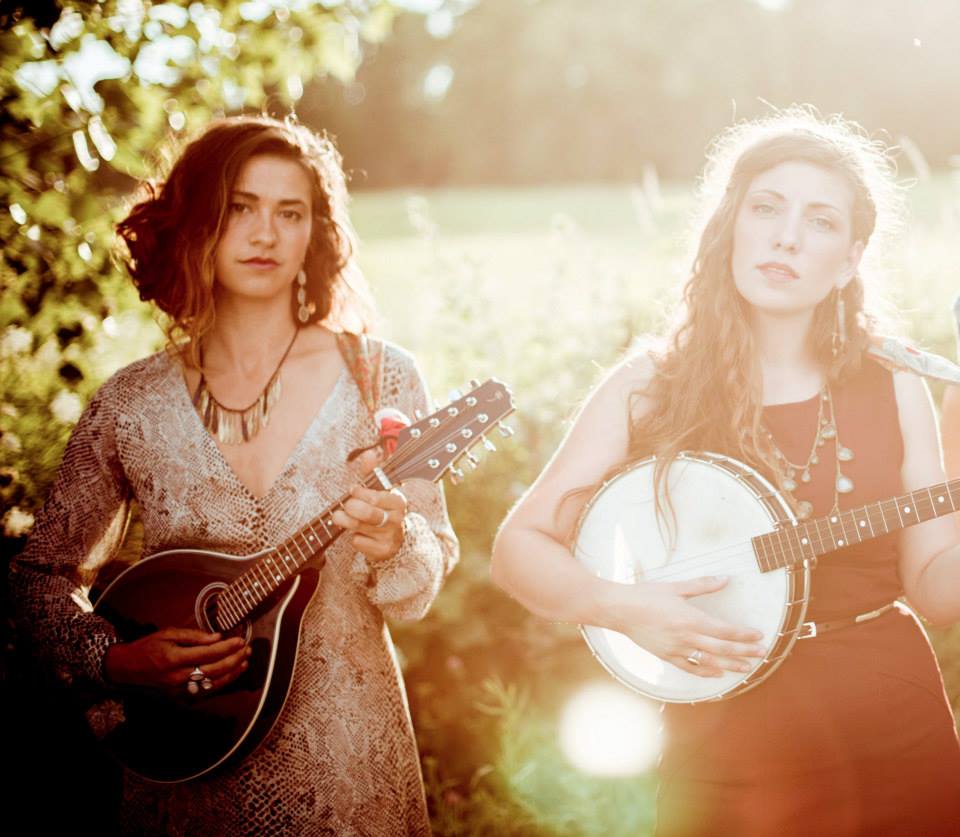 At 10PM Ben will be catching up with Bob Tyrrell who will be showcasing some of his latest work! We will also be checking in with up and coming artist Michelle Maddison who recently joined Bez's famed Triple Six Studios.

Tattoo By Michelle Maddison.
read more
TattooNOW Network News
Welcome To The New Website!
submitted on 3/10/14 by -
Darkside Tattoo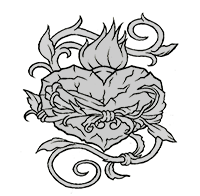 The new DarksideTattoo.com is finally here! Its been a long time in the making, and we are all very proud to be part of the TattooNOW.com family once again. We would like to personally thank Gabe Ripley of TattooNOW for helping ot make this possible. The new site will keep you up to date on the latest artwork produced here at Darkside, as well as any new happenings with the shop and crew. Be sure to bookmark our page, join the mailinglist, and check back regularly.
---
New Zealand
submitted on 3/10/14 by -
Lucky Bamboo Tattoo
Jared has just announced that he will be at the New Zealand Tattoo & Art Festival on 28, 29 & 30 November! Contact the shop to get scheduled.
---
Hell City Ohio 2014
submitted on 3/10/14 by -
Art Junkies Tattoo Studio
This year at Hell City Ohio we will have Mario Rosenau, Mike DeMasi and Brent Olson. They are now taking appointments for the expo, so if your interested please give us a all at the shop to book your appointment at the expo! 760-947-5538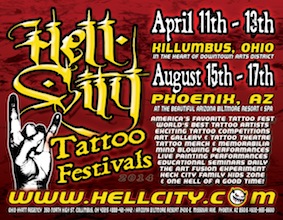 ---
Northwest News: Canyon Webb has landed back in the Northwest
submitted on 3/10/14 by -
Off the Map Tattoo
Hello everyone,
So it has been nearly two weeks since Canyon Webb went off on his Guest Spots at our Easthampton, MA shop as well as Tattoo Culture in Brooklyn, NY. I know many of you have been starved with him gone but he is now back and working away as usual. Today has been a full-day of consultations for him with a busy week ahead of tattooing which is what he does best of course. We are currently booking FREE CONSULTATIONS and APPOINTMENTS for him as well as fellow Resident Artists Jen Godfrey and Johnny Smith who will return on April 1st. If you are interested in getting a tattoo or consulting with any of our Resident Artist or booking appointments with any of them or any of our upcoming Guest Artstst please contact the shop 7 Days a week during the hours of 10am-6pm. Here are some pictures from Canyon's trip around the east coast over the past two weeks.
(L-R) Johnny Smith, Joe King, Tim Senecal, Canyon Webb, Frank Ready
(L-R) Frank Ready, Joe King, Canyon Webb
Brooklyn, New York
---