Tattoo of the Day
02.26.15
Desktop View
We're excited to announce the offical relaunch of the Capone Tattoos website. Capone has had a website with us for awhile but recently decided he wanted to revamp things and bring everything to a responsive level. This means that his site can be viewed across all sorts of different platforms, including mobile devices. It's important for us to stay on the cutting edge of technology and help our clients achieve the most streamlined user-friendly experience for the people visiting their sites. Below are a couple sneak peaks of what the site ends up looking like on different devices. (But remember these little images don't do the site justice so we urge you to hop on and check 'em out for yourself)
Tablet View: Mobile View:
We spent a lot of time perfecting a special scrolling capability on this site that allows for the different parts of the pages to scroll up and over eachother during the user experience. It was a fun, new challenge for us and we think it came out great! Be sure to hop on and check it out along with all of the great tattoos and artists that are featured on Capone's site. There are profiles from awesome artists like Rember Orellana, Francisco Sanchez, Ricky Clipz, and Capone himself. Lots of talent to be seen on that site and we were honored to be a part of making their work more visible.
Like what you see on Capone's brand new site? Want something like it or something all your own that will meet your unique needs? Well, that's what we're here for! Give us a call over at 413 585 9134 or email management@tattoonow.com and we'll be happy to make your wildest (website) dreams come true!
Check ya later!
02.22.15
Tonight is the night, folks! We're gearing up for the show of a lifetime. Get ready for an insane lineup of talent on the show tonight at 10 pm EST on www.tattoonowtv.com. Guy Aitchison, Chet Zar, Ian Mckown, Pepper, Dan Marshall, and Damon Conklin will all be joining us to share in the excitement for the upcoming Paradise Artist Retreat. Tune in to learn about what they've been up to and what they have up their sleeves for the retreat. One majorly exciting development is the offical debut of Chet Zar's documentary, I Like To Paint Monsters.
We'll also be giving away *ONE FREE TICKET* to the retreat. All you have to do is tune in to find out how to enter! And while you're waiting to enter the giveaway you can feel free shoot over some questions to any of the artists using our live chat feature!
Paradise Artist Retreat Promo:
Help us spread the word about the show by telling a friend, posting to your social media accounts, or organizing a good 'ol fashioned viewing party. Grab some popcorn or a paint brush and get ready to be inspired by these amazing artists.


We are psyched at the way our new website turned out, and wanted to celebrate with a March special. For any tattoo professionals who order $250 or more from our catalog this month we'll send you a free copy of the Worldwide Tattoo Conference DVD. It's a great disk in terms of both information and inspiration... my own experiences teaching at these events have always been hugely inspirational, with a good sized group of hard working tattooers taking two days just to soak up information. The WWTC DVD is a great recap of the event, with choice samples from many of the talks given there.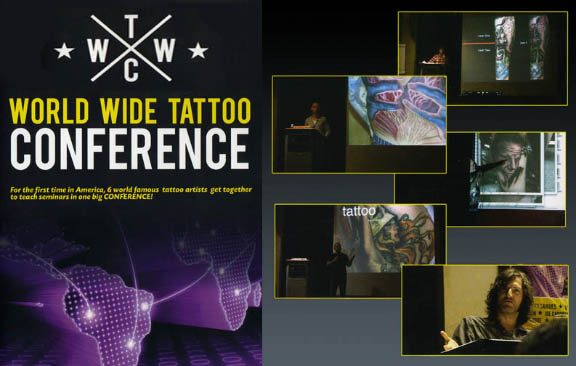 I also wanted to remind you of the upcoming Paradise Artist Retreat, from March 31-April 2. I'll be teaching at that one, alongside a group of artists including Nick Baxter, Jeff Gogue, Tony Moore, Gabe Leonard, Hannah Aitchison and Chet Zar. There are only a few tickets left... if you are available that week this is an event not to be missed, in the spirit of the WWTC event but hands-on and relaxed in a beautiful environment. We have tickets now at the Tattoo Education online store... plus tickets for this year's WWTC, which will be happening in Portland, Oregon.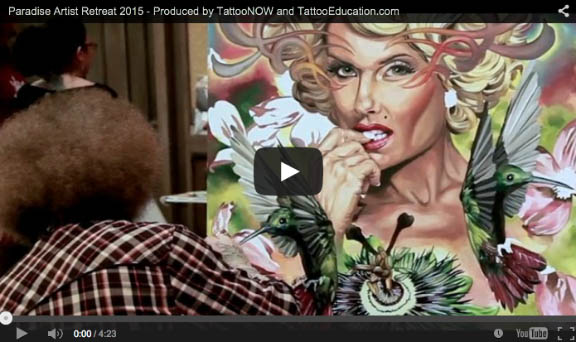 Jared and Christina will both be at the Evergreen Tattoo convention this coming weekend! They both still have some available time. If you would like an appointment with either of them, give the shop a call and lets see if we can fit you in with either of them! Call us at 801-497-9700
This is a Cape Buffalo, or African Buffalo, I did as a part of a whole collection of wildlife animals.