TattooNOW News
8/27/14
Durb Morrison on Off the Map LIVE
Durb Morrison joins our host Ben Licata for a great interview about all the many things he's been up to. Hell City Columbus, Hell City Phoenix, Red Tree Tattoo Gallery, The Pint Size Paintings Project, True Tubes, True Grips, and the brand new True Cartridge systems. Dang! he's a busy man!!
Please subscribe and comment!
read more
TattooNOW Network News
Samuri Mask
submitted on 8/27/14 by -
Tattoo City Studio
This samuri mask is a current in progress piece I'm working on.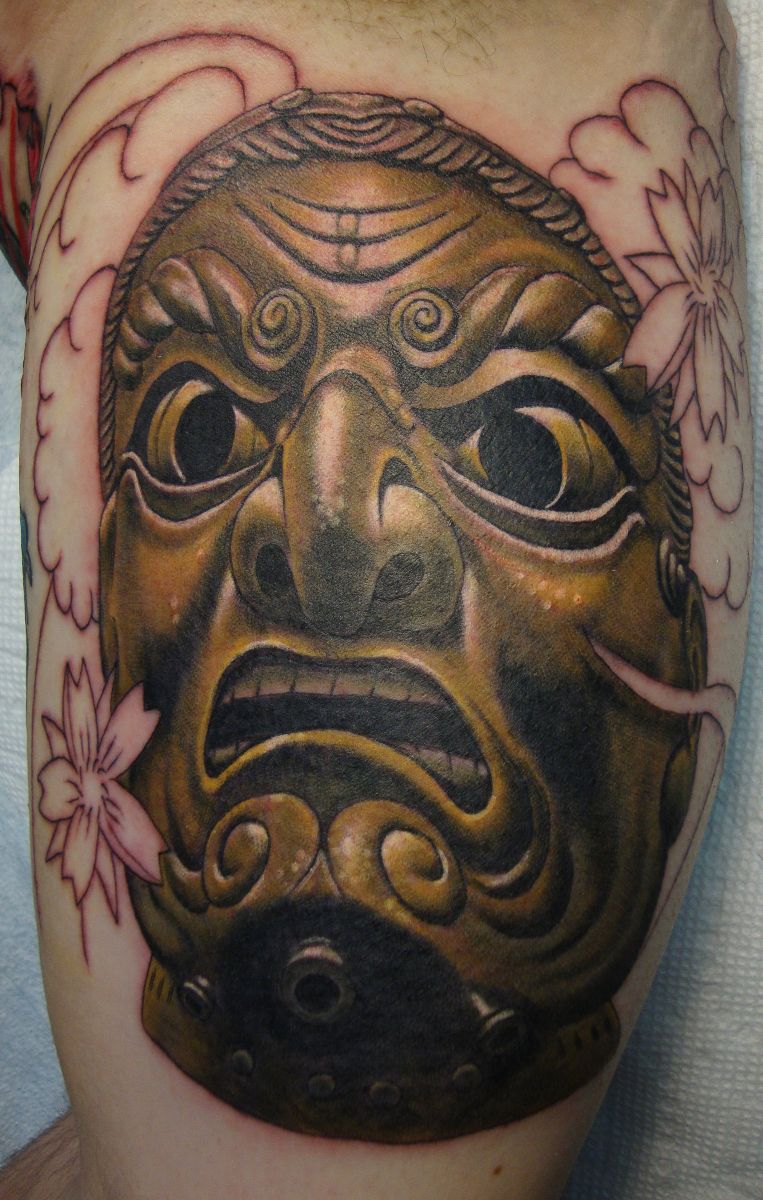 ---
Bob's first-ever book available now for pre-order
submitted on 8/27/14 by -
Bob Tyrrells Night Gallery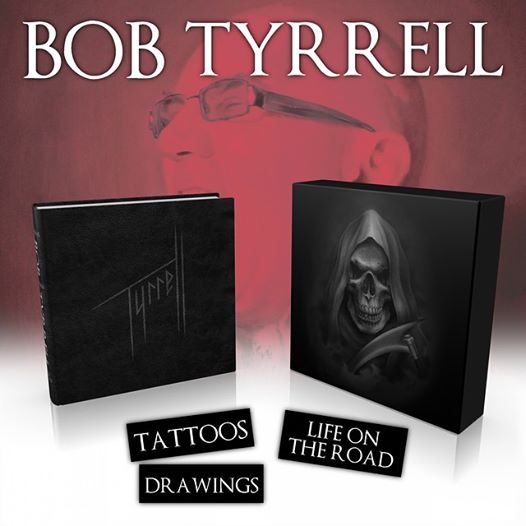 Bob's first book is available for pre-order now from Rufus Stone Limited Editions!
It's availabe in two formats: a super-limited hardcover/slipcase edition, and a softcover edition limited to a 1,000 copies. Rufus Stone produces amazing high quality books.
These might go fairly quick.
CLICK HERE to get it now!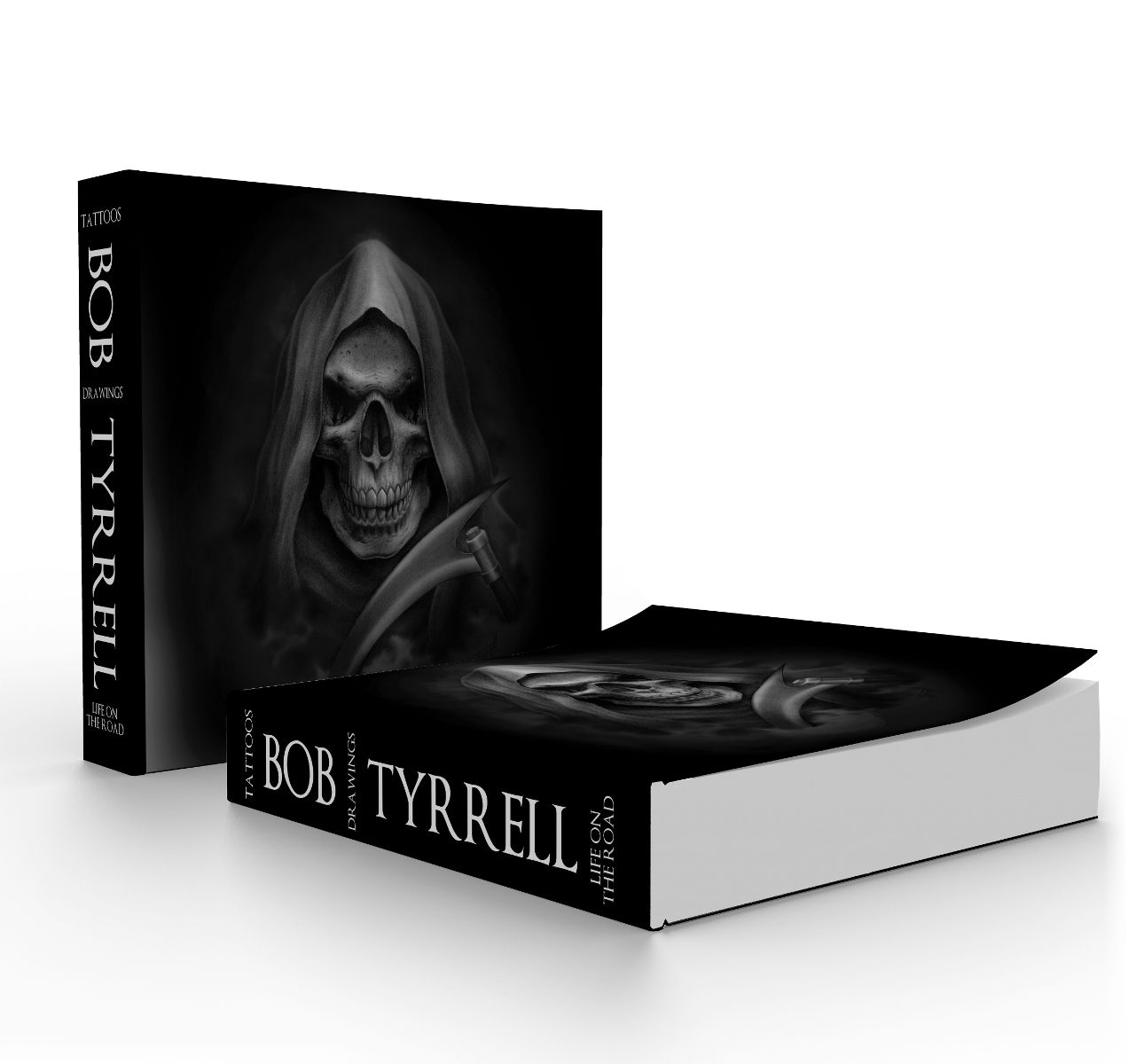 ---
Stroke Lengths
submitted on 8/27/14 by -
NeoTat
The stroke length on your machine varies by millimeters: 1.8, 2.5, 3.5 and 4.2 are the four stroke lengths available for both, Original NeoTat and Vivace' tattoo machines. The 1.8 machine was created for tight lining and permanent cosmetic work, originally marked with a "C". The 2.5 was the original stroke length and now shares the "standard stroke" title with the 3.5. The 2.5 machine was originally labeled with an "X", for the extra power motor that was used, and is now standard in all machines. The 3.5 stroke was originally created as the "color packer" and labaelled with a "P", instead of 3 dots.The 4.2 was created for larger lines and coloring areas, this became the new color packer. Finaly, the Magic* motor came along to offer an even smoother motion on your stroke lengths. The Magic* motor cartridge is available in 2.5, 3.5 and 4.2 stroke lengths. The longer the stroke length, the more damage can be done to the skin. These machines are intended for professionals and we ask that you seek training from a professional on how to oporate these tattoo machines. This is simply a guide for the curious professional and should not be taken as any type of "training" on using the Original NeoTat or Vivace' Tattoo Machine.
I know you want to hear which stroke is for shading, which is for color packing and so forth. The bottom line is that they can all be used for any tattooing you made need to do. However, I will be nice and pass on information shared to us about stroke lengths. This is simple feedback of what other artists use their different stroke lengths for.
1.8 - Permanent Cosmetics, Fine Detail Lines, Black and Grey Work...
2.5 - Black and Grey Work, Fine Lining, Traditional Tattoos, Permanent Cosmetics...
3.5 - Color Packing, Bolder Lines, New School, Traditional, All Around Everything Machine...
4.2 - New School, Color Packing, Boldest Lines...
Jime Litwalk uses the 4.2 mm stroke, magic* motor cartridge for everything.
Frank LaNatra of Into the Woods Fine Art Gallery & Body Art Studio uses the 3.5 stroke, standard motor cartridge for everything.
Jason Clay Dunn uses the Original NeoTat 3.5 mm stroke, standard motor cartridge and sometimes switches it up to his 2.5 stroke OG NeoTat's.

---
tatsbytravis appreciation special
submitted on 8/27/14 by -
Sacred Chao Tattoos
Click the Image to view tatsbytravis Promotion. Thanks!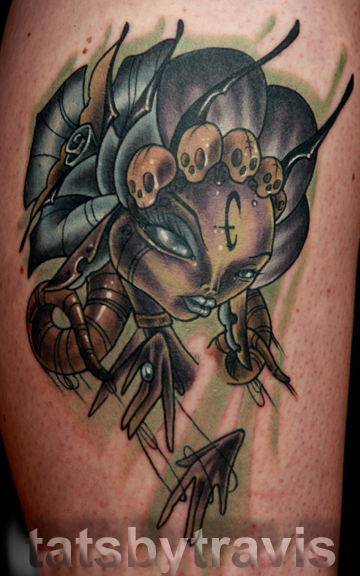 ---