TattooNOW News
12/11/14
New time lapse from Jesse Levitt
New time lapse from Jesse Levitt.
Jesse Levitt tattoos an alien skull on Off the Map LIVE! host Ben Licata at Off the Map Tattoo in Easthampton, MA.
read more
TattooNOW Network News
Holiday Hours!
submitted on 12/19/14 by -
PowerLine Tattoo
The holidays are right around the corner!
Only a few days left to come pick up everyones favorite gift, Powerline Tattoo Gift Certificates!!! We also have some great stocking stuffers, including hats, beanies, shirts, hoodies, stickers, magnets and more!
Our holiday hours for the next few weeks are:
Friday 12/19— 12-8 pm
Saturday 12/20— 12-8 pm
Sunday 12/21— 12-6 pm
Monday 12/22, CLOSED
Tuesday 12/23— 12-8 pm
Wednesday 12/24— CLOSED
Thursday 12/25— CLOSED
Friday 12/26— CLOSED
Saturday 12/27— 12-8 pm
Sunday 12/28— 12-6 pm
Monday 12/29— CLOSED
Tuesday 12/30— 12-8 pm
Wednesday 12/31— CLOSED
Thursday 01/01— CLOSED
Friday 01/02— 12-8 pm
After the new year, we return to normal business hours, Tuesday-Saturday 12-8 pm and Sundays 12-6 pm!
---
Wolf Vs Bear
submitted on 12/19/14 by -
Tattoo City Studio
I did this half-sleeve a while back with a Grizzly Bear and an angry Wolf facing off. All in black and grey, using Silverback Ink. The face on that wolf is so elaborate.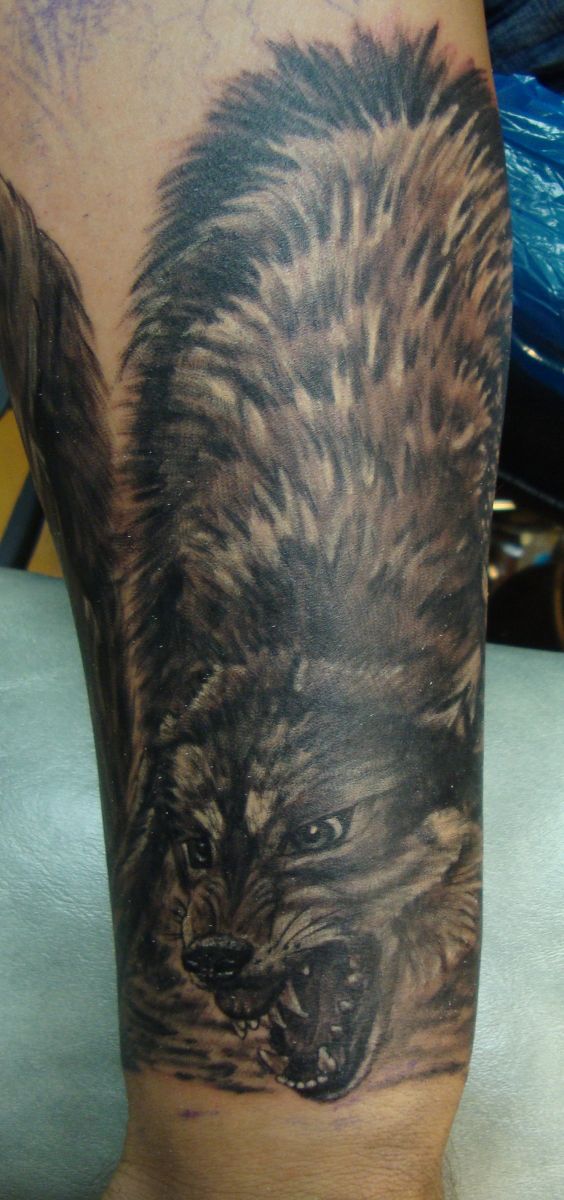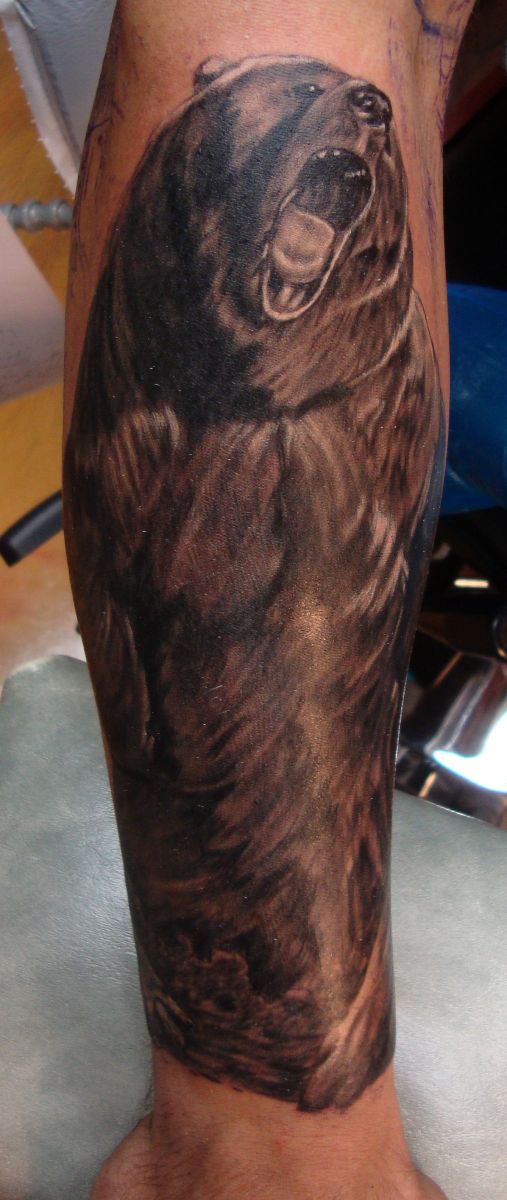 ---
ITALY NEWS: buone feste da Off The Map Italy e calendario ospiti per inizi 2015
submitted on 12/19/14 by -
Off the Map Tattoo
Siamo allo scadere del primo anno solare di Off The Map Italy e siamo molto felici di ciò che abbiamo fatto finora: oltre all'incomparabile ritrattista Alex De Pase, possiamo pregiarci di avere 4 artisti residenti bravissimi: Antons Feduns, Massimo Depase, Michele Pitatto e Sebastiano Damiano (ABES) che coprono vari stili, dal realismo al fantasy, dal giapponese rivisitato al cartoon, dal tribale all'old e new school, dallo stile grafico alla ritrattistica in bianco e nero, ecc. Abbiamo avuto l'onore di ospitare anche artisti italiani e stranieri eccezionali, già 23 nel 2014, tra cui anche leggende nel mondo del tattoo, quali Jason Butcher, Dave Corden, Stefano Alcantara o Ron Earhart.
Il prossimo anno riserverà ricche sorprese ed un fittissimo calendario di guest artist già confermati, tra cui possiamo anticiparvi i tatuatori che ci faranno visita nei primi due mesi del 2015:
9-10 Gennaio: Clod the Ripper: http://www.milanocityink.com/clod.html con il suo stile macabro/horror
15-17 Gennaio: Beppe l'Allegro Chirurgo: https://www.facebook.com/allegrochirurgotattoosiena con il suo incontenibile trash-polka
20-25 Gennaio: Igor Pesic Pedi: http://www.bltattoo.com/index.php?option=com_content&view=article&id=6%3Aigor-pei-pedi&Itemid=16&lang=en con il suo realismo e cartoon dai colori accesissimi
3-6 Febbraio: Ravi Lassi: http://www.ravi-lassi.com/ con il suo stile realistico molto delicato
10-12 Febbraio: Phatt German: http://www.noregretsstudios.co.uk/tattoo-artists/phatt-german/ con il suoi tanti uccellini colorati
10-12 Febbraio: Matthew James: http://www.noregretsstudios.co.uk/tattoo-artists/matthew-james/ con il suo dettagliatissimo bianco e grigio
Siamo molto felici di potere offrire un tatuaggio di qualità e di livello artistico molto alto a tutti i nostri clienti ed ammiratori e cogliamo l'occasione per augurare a tutte le persone che ci seguono abitualmente BUONE FESTE e un eccezionale inizio 2015!!!
Vi aspettiamo sempre nel nostro studio di Via Gorizia 27 a Cervignano del Friuli (UD) - tel. 366 3877171
---
Japanese Dragon by Trevor Kennedy.
submitted on 12/19/14 by -
Sweet Trade Tattoo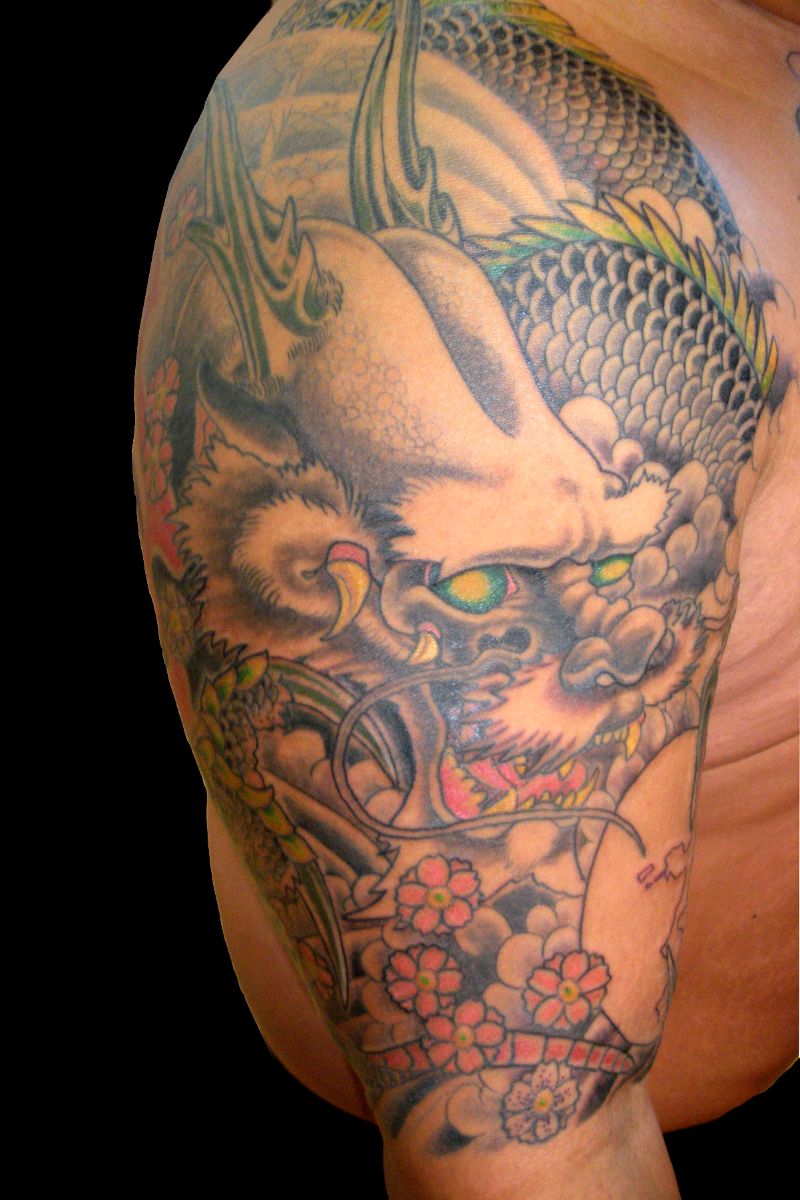 ---