TattooNOW News
4/22/14
New Custom Website Redesign:TonyAdamsonTattoo.com
Every 4-5 years its common to update a website to include newer features and give it a new coat of paint. We've done a couple of redesigns and upgrades in the last couple of months to websites such as HollyAzzara.com, NickBaxter.com (mobile version) and now TonyAdamsonTattoo.com.
Tony came to us to get his website redesigned and updated with new programing. We went through the design inspiration process and got a good idea of what Tony was looking for. The design was themed after a Japanese type theatre which worked as a great boarder so the website reads well across multiple screen sizes.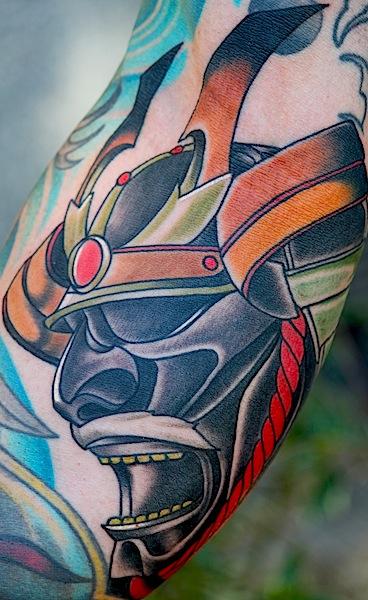 We also integrated some specialized viewing styles for customers to sort by Tony's styles. This allows users to quickly browse between styles like: Color, Black and Grey and Traditional Japanese. Also included in the galleries is a highlight slider which Tony can update with both videos and images.


Take some time to check out TonyAdamsonTattoo.com and if you are interested in starting a website from scratch or redesigning one feel free to contact us!
read more
TattooNOW Network News
It's that time..
submitted on 4/22/14 by -
PowerLine Tattoo
It's getting into the gorgeous Spring weather.. that means you probably have a little extra change in your pocket and the itch for a new tattoo. It's always best to schedule a consultation with one of our artists to first come in to discuss the piece you have in mind and then book a tattoo appointment from there. We're getting super booked up, so sooner the better to get in for a consultation! Please make sure to take good care of your tattoos as we take a lot of pride in every piece we do- no matter how small- and so should you. Tattoos are a work of art that need to be cared for. We spend a lot of time, you spend a lot of money.. keep them beautiful! Call the shop to schedule a consultation, and do your best to bring in references with you as they are always helpful to the artist to get a bit of an idea of what you have in mind for the piece. Please don't come in with absolutely no idea about what you want and expect the artist to tell you what to get-- tattoos are very personal and no one can make that decision for you. We hope to see your beautiful face soon to make some awesome art with you!
---
New England News: Kristina Bennett Joining the Staff Full Time!
submitted on 4/22/14 by -
Off the Map Tattoo
We couldn't be more excited to recruit our newest transplant, Kristina Bennett, who will be joining us full time mid July! While Kristina, is a bit of a gypsy and stuggles to define where she's "from" she's been on the west coast for quite a while now, and is excited to get a taste of east coast living!
Kristina has already taken a strong liking to our clients (how could she not) especially the way they have fun ideas and let her take creative freedom, like the above piece where the client has a few flowers she wanted to add onto. This geometric snowflake was another client who gave Kristina some loose ideas and let her roll with them!
We are also thrilled that Kristina is going to be able to offer some killer custom script. For those of you who don't want just any old font, Kristina will create something unique and creative! We have to make sure we get her a "Massachusetts" tattoo to do!
Kristina will be back from June 8-16 for her last guest spot before landing here mid July! If you'd like to book for June, or when she's here permanently we're taking appointments immediately!
Make sure you shoot her an email and welcome her to the team!
---
Ink & Iron
submitted on 4/21/14 by -
Joshua Bowers Tattoo
I am now booking for Ink & Iron. Long Beach, CA June 6-8. Please e-mail me if your interested in getting tattooed there. Joshuacbowers@hotmail.com
---
Matt's Back on the Gulf Coast
submitted on 4/21/14 by -
Matt Stebly Tattoos
Matt is officially home on the Gulf Coast and working back at the shop after a long West Coast trip. He had a fantastic time traveling and tattooing new clients but is happy to finally be home with his family and friends. Knowing Matt and his schedule though, we all know it won't be long before he kicks off another trip. Make sure to stay updated on his upcoming traveling dates.
---