This Tattoo was done in New York at the United Ink Show, on a good friend from Switzerland. This piece won Best of Show. I like working on this client, because he always gives me artistic freedom.
TattooNOW News
9/25/14
Northwest News: Jeff and Johnny Head to London
Off the Map Tattoo Northwest has two resident artisits attending the 10th annual London Tattoo Convention. Jeff Gogue and Johnny smith left for London yesterday. Both artists have done a lot of traveling to different conventions acroos the world. Jeff has atended London before, this willl be the first trip for Johnny. London is sure to be an amazing convention and we can't wait to hear all about it upon their safe arrival home. Don't forget about the upcoming World Wide Tattoo Conference. Perfect opportunity to learn from some of the world's best. Tickets are still available.
read more
TattooNOW Network News
Faith Hibiscus & Plumeria by Adam Considine.
submitted on 10/1/14 by -
Sweet Trade Tattoo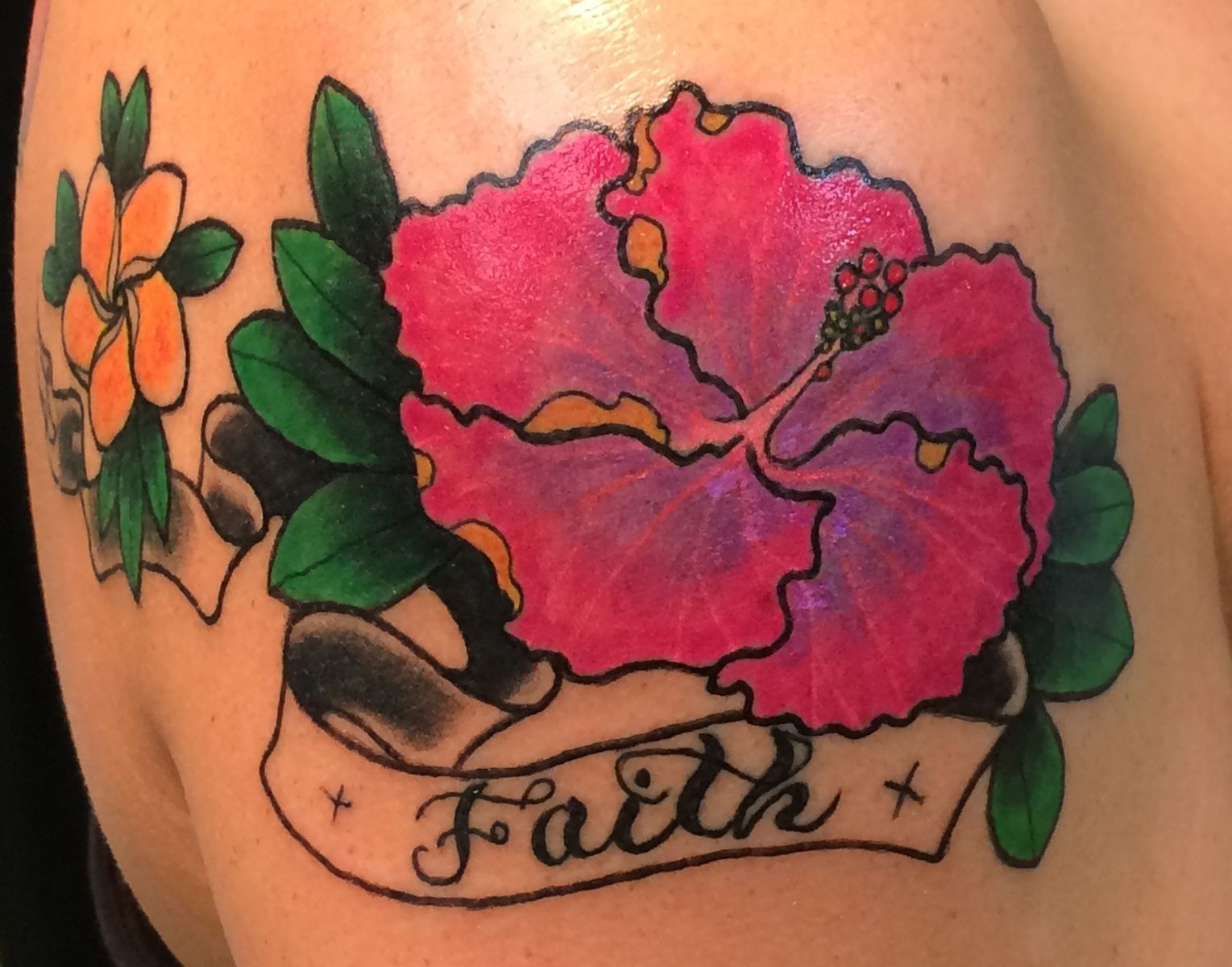 ---
Bloody Demon Portrait
submitted on 10/1/14 by -
Tattoo City Studio
What better way to welcome the month of October, than with this bloody Demon portrait. Gotta love the creepy stuff.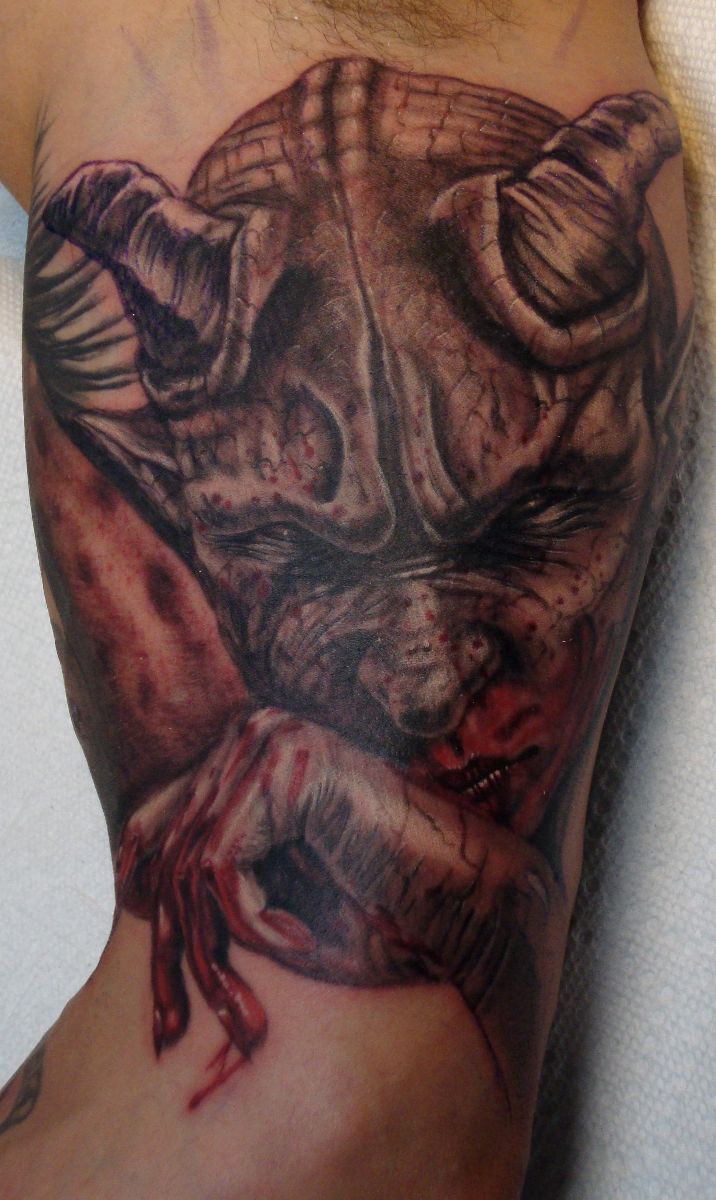 ---
London Tattoo Convention success & Guy aitchison and Russ Abbot Collaborative Tattoo Webcast
submitted on 10/1/14 by -
Gabe Ripley
Hey everyone, I just got back from the London Tattoo Convention where the Off the Map Tattoo booth was crowded with tattoo collectors all weekend. Jeff Gogue work on a sleeve tattoo, Alex De Pase work on a realistic portrait tattoo, and other great tattoos were done.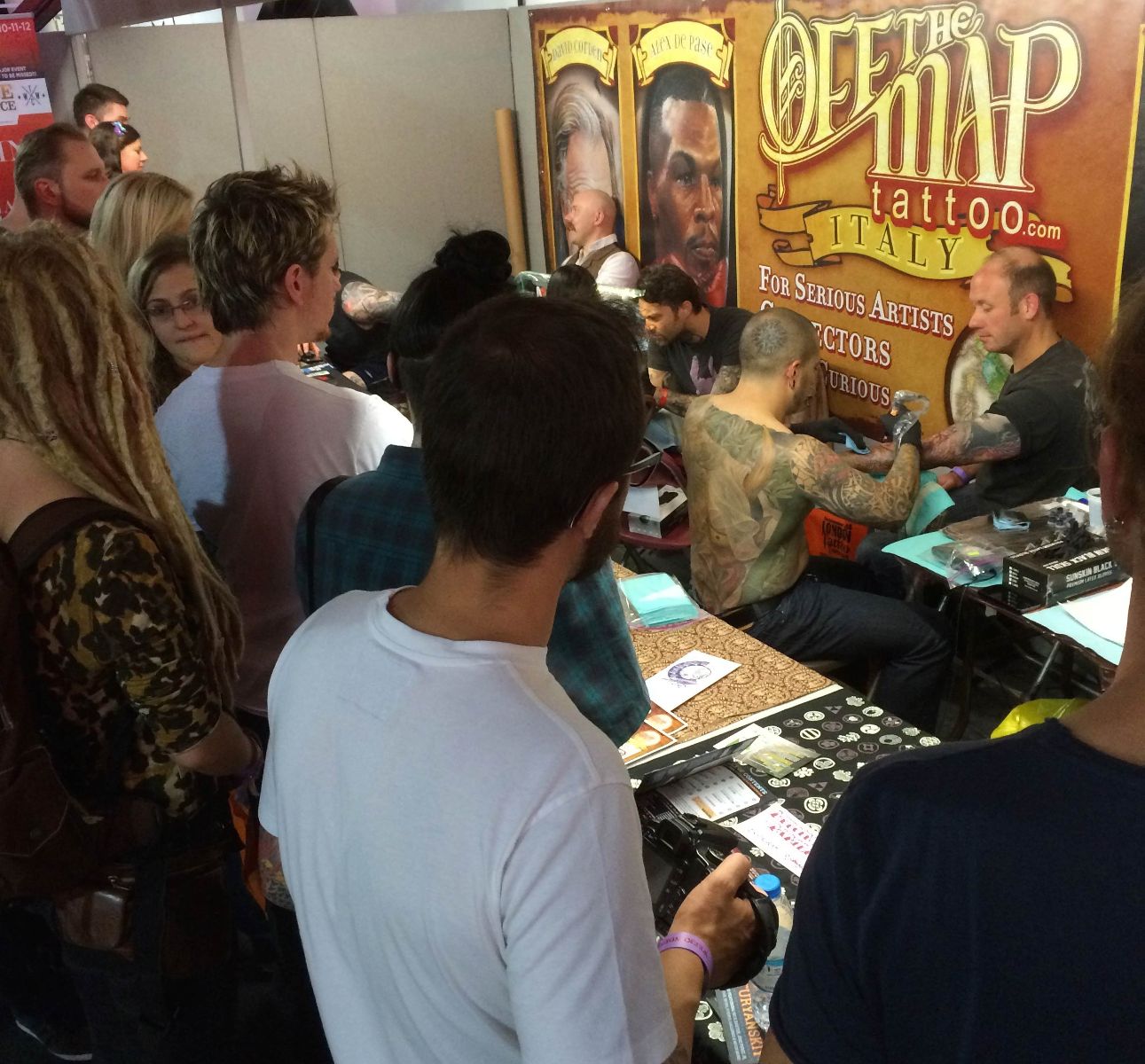 ---
Off the Map LIVE! New editions to the Podcast List!
submitted on 10/1/14 by -
Off the Map Tattoo
Here at Off the Map LIVE! we continue to add amazing interviews to our video podcast catalog. Our latest additions include interviews with Bio Master Guy Aitchison and Ornamental Tattoo pioneer Russ Abbott. And our most recent episode with the always delightful Erin Chance and Off the Map Northeast resident Frank Ready. Cick on the image to get the latest episodes! Remember to subscribe, rate and comment so we can bring you more of what you want!
---