Tattoo of the Day
09.21.18
On October 1st Jesse Smith is hosting the 2018 Richmond Tattoo and Arts Academy. 6 of the industry's top Artists will inspire and talk about the tricks and tips that have helped them get to where they are today. The goal of the Academy is to create an environment where artists of all different stages in their careers can learn and be inspired by some of the best the art world has to offer.
The classroom is filling up with awesome tattooers from around the nation. Register today!
Phil Garcia is one of the most amazing Tattoo Artists in the world and is known for his photorealistic roses.
Jose Perez Jr. is one of the top Black and Gray Tattoo Artists in the industry and is known for his unique process.
Dave Koenig is not only an amazing Tattoo Artist, he is also a prolific Painter who's developed his own unique personal style.
Gia Rose is most recognized for being an Ink Master Angel, but her talent lies in her signature contemporary Traditional tattoos.
Gary Villarreal is a Concept Artist and Illustrator known for his unique mark making techniques and his inspiring imagination.
Eliza Ivanova is an Artist and Animator for Pixar Studios, she is known for her work on Coco, Inside Out, Monsters University and Brave.
Register for the Richmond Tattoo & Arts Academy here.
09.07.18

Goldthread - Published on Aug 31, 2018
Jiuwu is a professional tattoo artist in Beijing, China. He's been an artist and master tattoo artist for decades and is known for blending his modern techniques with traditional Chinese folklore and Yakuza-style tattoos. In this video, he talked to us about the first tattoo in China, how society's acceptance of tattoos is in constant flux, and the type of clients who come to him for body artwork.
Voiceover by: Dolly Li Written by: Dolly Li and George Zhi Zhao Featuring: Jiuwu Produced by: George Zhi Zhao Shot by: Timmy Shen, Xinyan Yu, and George Zhi Zhao Edited by: George Zhi Zhao Mastered by: Victor Peña Music: Audio Network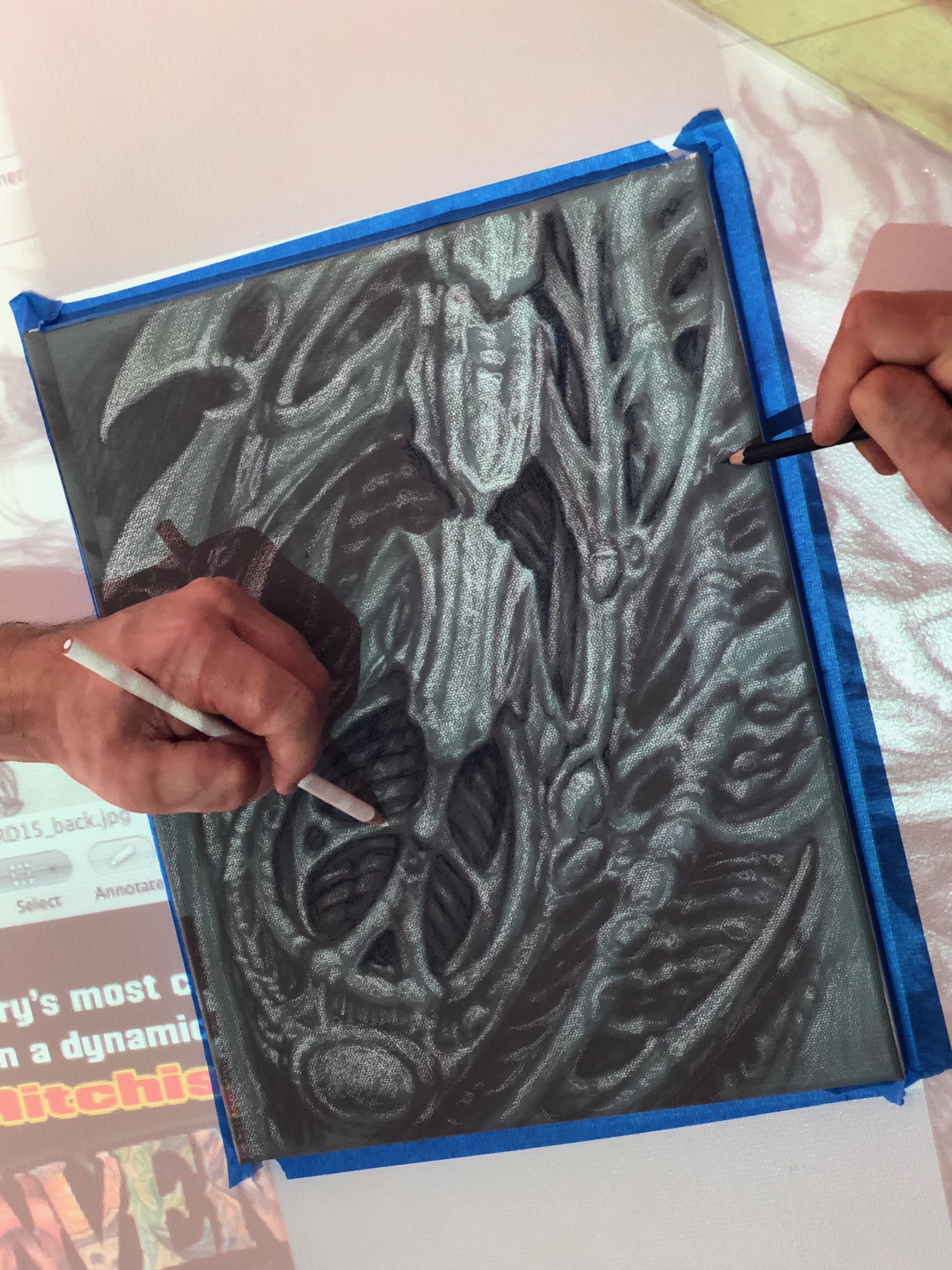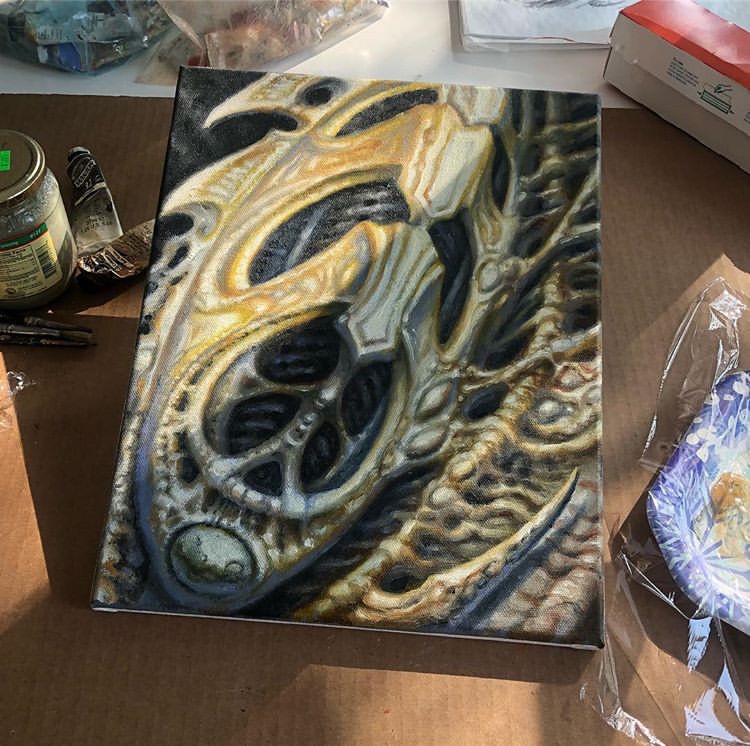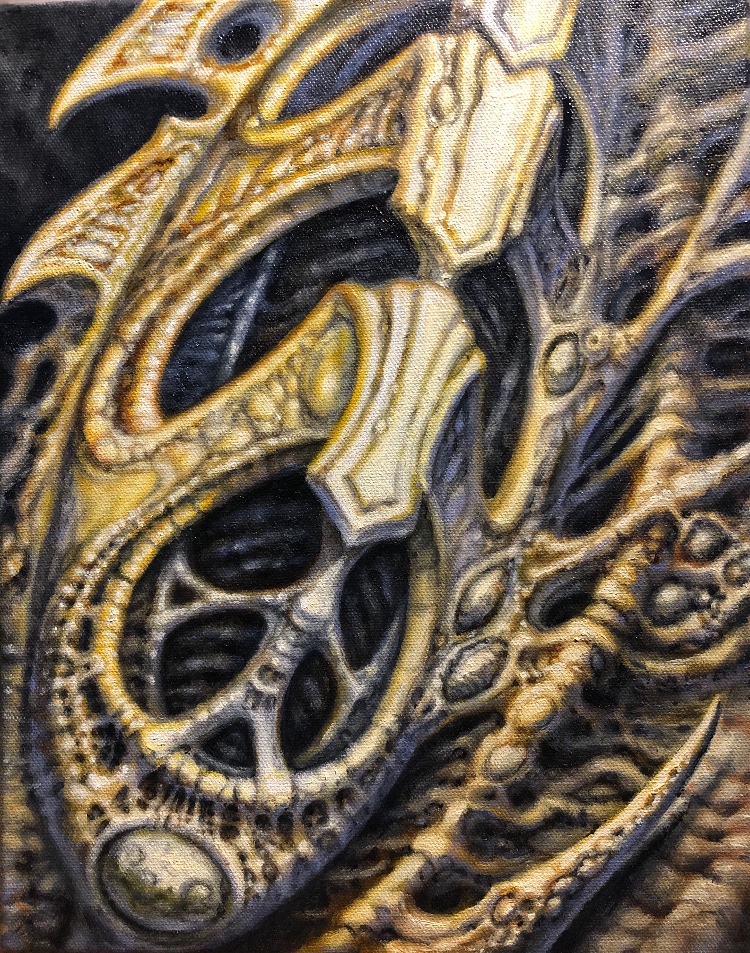 Shaine Smith is in town this week for a number of projects including this collaborative painting that he and Guy are doing. They are offering a print of this piece which will only be available until noon Central US time this coming Friday, Sept. 21. Tune into Guy's Instagram feed to see progress on this piece!
Click HERE to order!
So I will be at Studio13, Fort Wayne, Indiana from the 11th of October until the 13th of October. Looking forward to being in Fort Wayne as I've never been there before.
I have a few spaces left in the short time I'm there. If you would like to get something tattooed be me while I'm visiting get in contact. You can either do this through my website or by contacting Studio13 Fort Wayne directly. My website is http://tattoosbygeorge.com or contact Studio13Tattoo directly at http://s13tattoo.com
Would love to hear what ideas you have.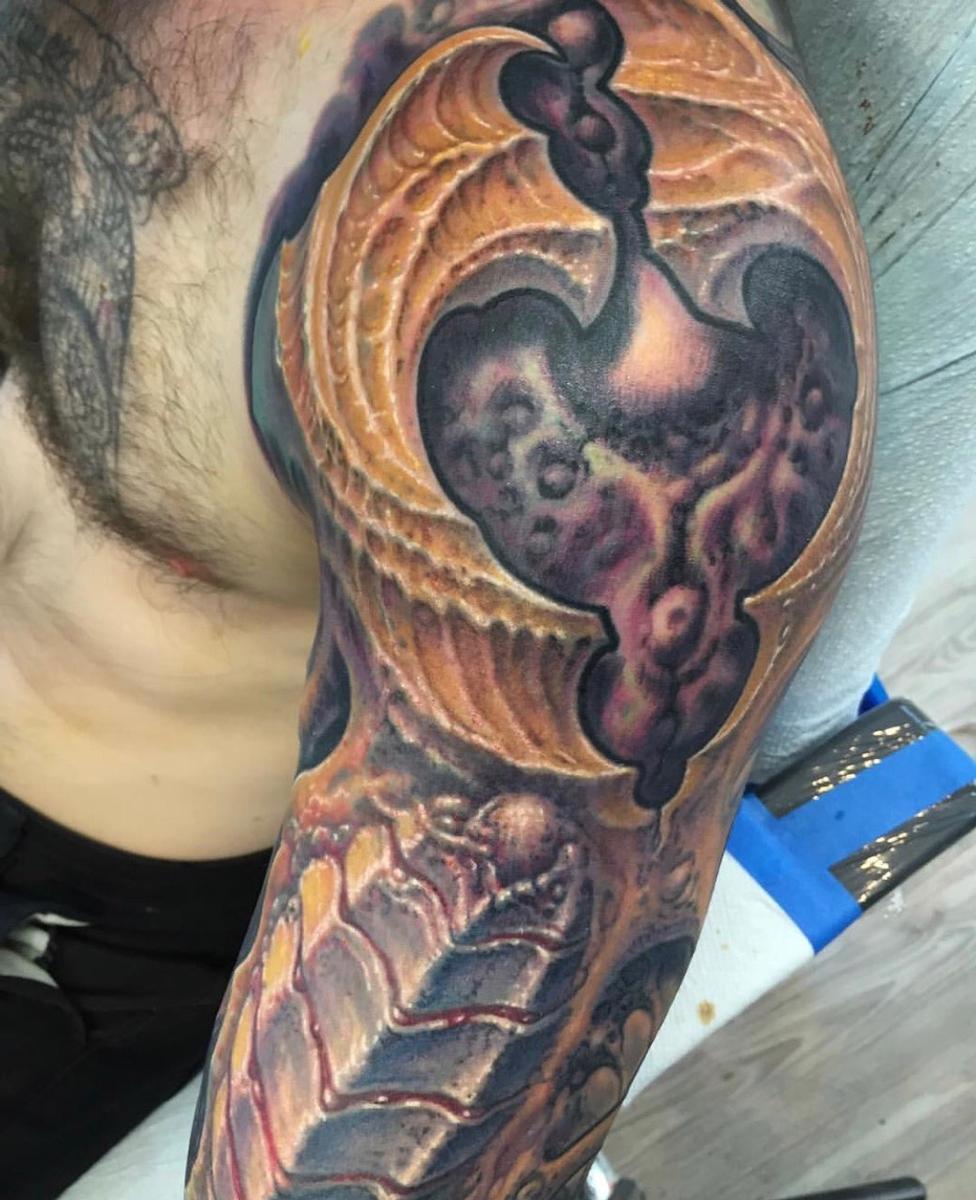 One of my goals with most of my work is to produce a sense of tangible depth- the more convincing the effect, the better. With Biomech work, there are sometimes two distinct layers of mech stuff, a foreground and background layer, and I always try to use all the tricks to produce depth. Reserving true whites for the foreground only is one such trick- note how the background highlights are done in creamy light colors which cause the foreground highlights to look brighter by comparison. You can read about these tricks in more detail in the Reserve chapter of your ReinventingTheTattoo.com subscription.