Seminar/Workshop Weekend Retreat with Markus Lenhard and Kaija Heitland
03.10.20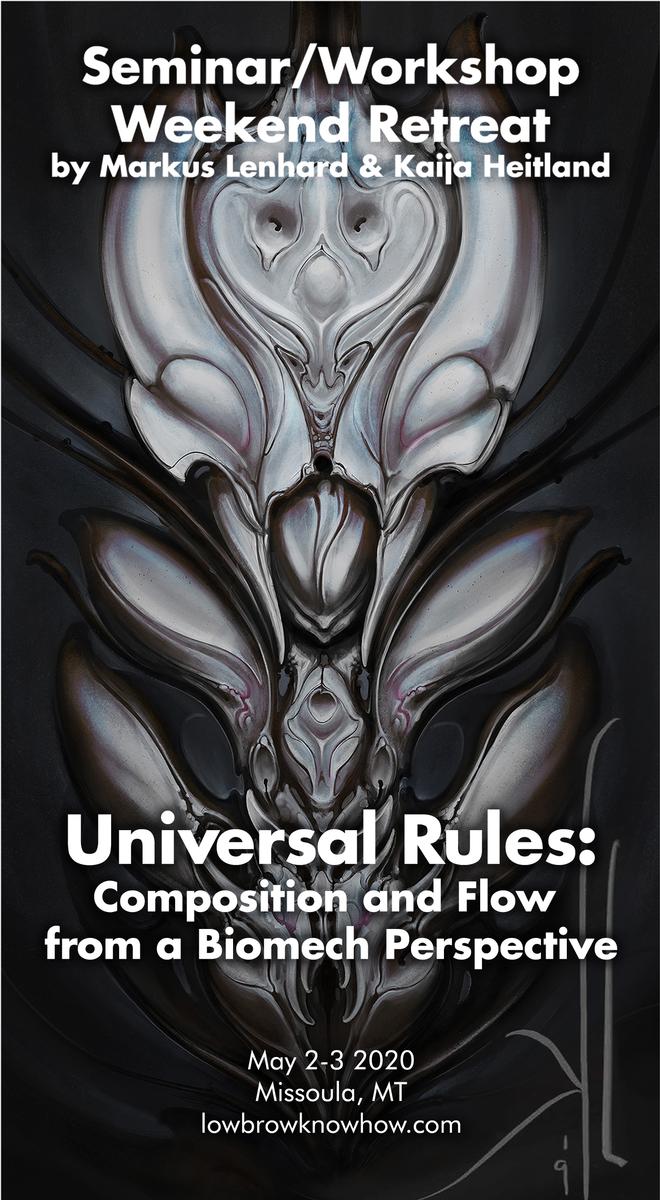 Do you ever feel like you have hit a plateau or feel like you are stuck in a rut?
Maybe you feel that it becomes harder and harder to keep your work rewarding and surprising for yourself?
Have you ever thought you will never find your own voice in this industry?
Do you find that the amount of amazing work you see from others on a daily basis is giving you anxiety about your own efforts?
Are you starting to feel that buying fancy new equipment is making you more excited for change than your own personal growth?
Do you need to get out of your town and fill the well for a couple of days?


Treat yourself to a spring break that will inform your work for years to come. Montana Tattoo Company in Missoula, MT is elated to be hosting Markus Lenhard and Kaija Heitland for their new seminar/workshop "Universal Rules: Tattoo Composition and Flow from a Biomech perspective" This will be a two day seminar/workshop where you will not only meet and learn from two phenomenal artists but also have a ton of opportunity to seek feedback and critique on your own work and ideas. Three separate seminars will be given during the course of the weekend along with a nature walk and a workshop session in which you will be able to put into practice what you have learned along the way and get some feedback on your progress.

Most of this material is brand-new and the format is designed to make sure that you walk away from this experience inspired and energized.
This is not your average seminar where you will be sitting in a packed room and listening to someone rattling of a monologue. This will be an intimate and personal conversation about how to take your work to the next level and beyond.
To learn more please visit LowbrowKnowhow.com or MontanaTattooCompany.com for access to interviews, workshop descriptions and tickets. About half of the seats have already sold and there is still time to save $100 on the early-bird discount throughout March.

xxx