Hyeonhwa Kim Dokhwa - Stunning Realism Coming Out of South Korea
04.26.22
Hello, my name is Hyeonwha Kim. I'm a tattooer from Seoul, South Korea. I first became interested in tattoos when I was twenty years old. By the time I was twenty-two, I had made up my mind to pursue tattooing as a career. A part of my journey that sets me apart from many of my fellow tattoo artists is that I wasn't ever interested in drawing or painting prior to taking on the art of tattoo. It was through learning how to tattoo that I really learned to draw- now I express myself artistically through multiple mediums.
I specialize in pet portrait tattoos, often using vivid colors to bring the memory of a pet to life on the skin- sometimes I do black and white, which can be just as expressive in its own respect.
Contact Dokhwa to book a tattoo or check out more of her work.
---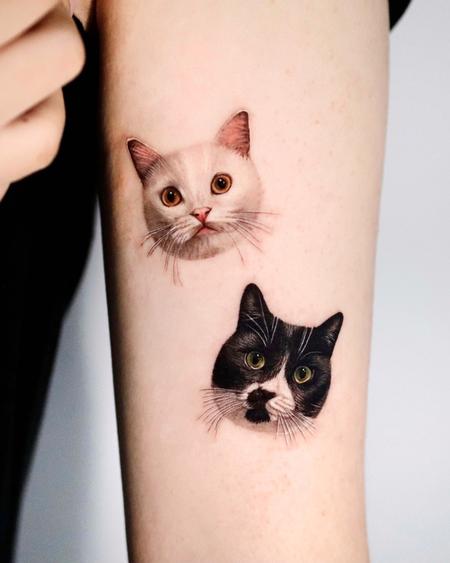 Realistic Cat Portraits Tattoo by Hyeonhwa Kim Dokhwa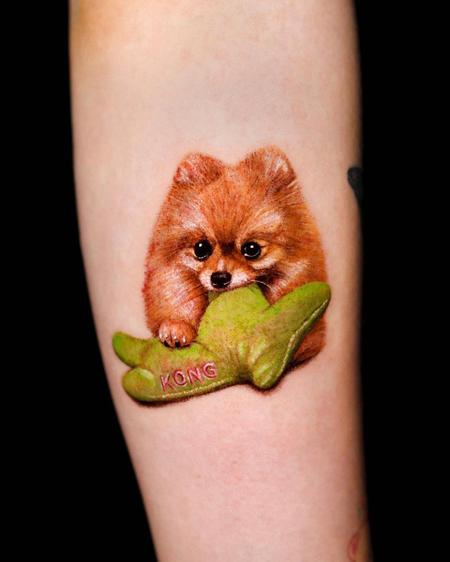 Realistic Dog with Toy Tattoo by Hyeonhwa Kim Dokhwa