Our Very Own Aftercare Made For You
Here at Lucky Bamboo Tattoo our number one focus is giving you a tattoo that you absolutely love, and that will last a lifetime. That's why Jared found it of the upmost importance to find a tattoo aftercare that had all of the properties and ingredients needed while being tattooed, as well as something that can be used during the healing process- But one without all of the unnecessary gunk. He's created a new aftercare for our clients, calling it Outlaw Organics. If you haven't tried this aftercare, you are missing out! Stop by our studio to pick up a jar or visit the online store!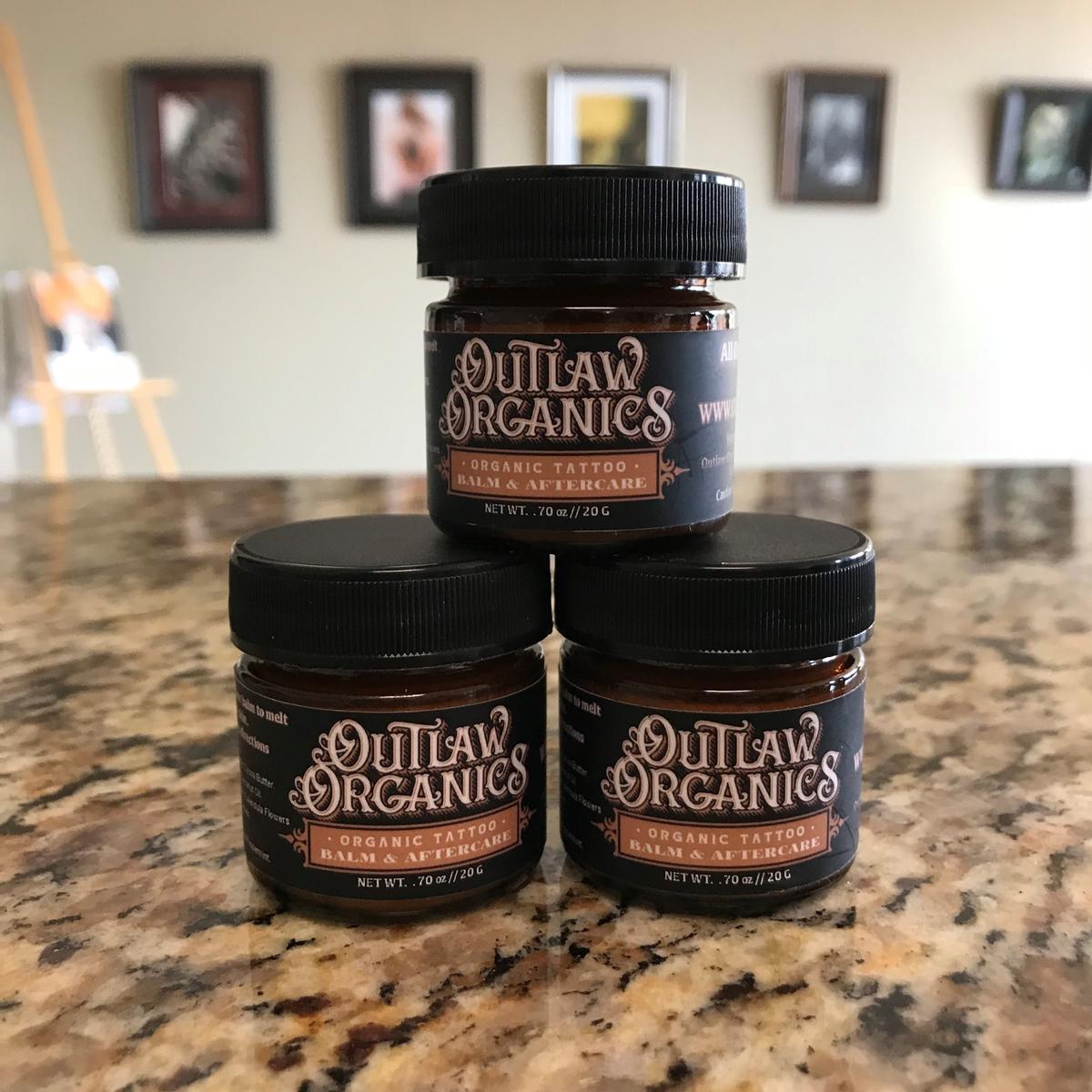 Organic tattoo balm and aftercare- Outlaw Organics Tattoo Balm was created using the finest organic ingredients. We start with a proprietary blend of botanicals infused in our special blend of oils (coconut oil, sunflower oil, and calendula oil to name a few) used while healing and to moisturize your tattoo. It is then carefully mixed in a base of fruit and nut butters (Shea butter, mango butter and cocoa butter), and skin enhancing essential oils that were masterfully crafted to achieve the most comfortable experience during and after your tattoo session.