I have designs and times available!
Hello New England,
It's officially been a month since I've started working with Off the Map Tattoo. I have to say the time has flown by and it's amazing the amount of awesome tattoo ideas my clients have brought me in such a short time. The history of this region and all the quant towns have made it easy to call Easthampton home. Tradition has always been interesting to me and when I think abount tattoos I'm always drawn to the classic, timeless look of designs like this rose I've made.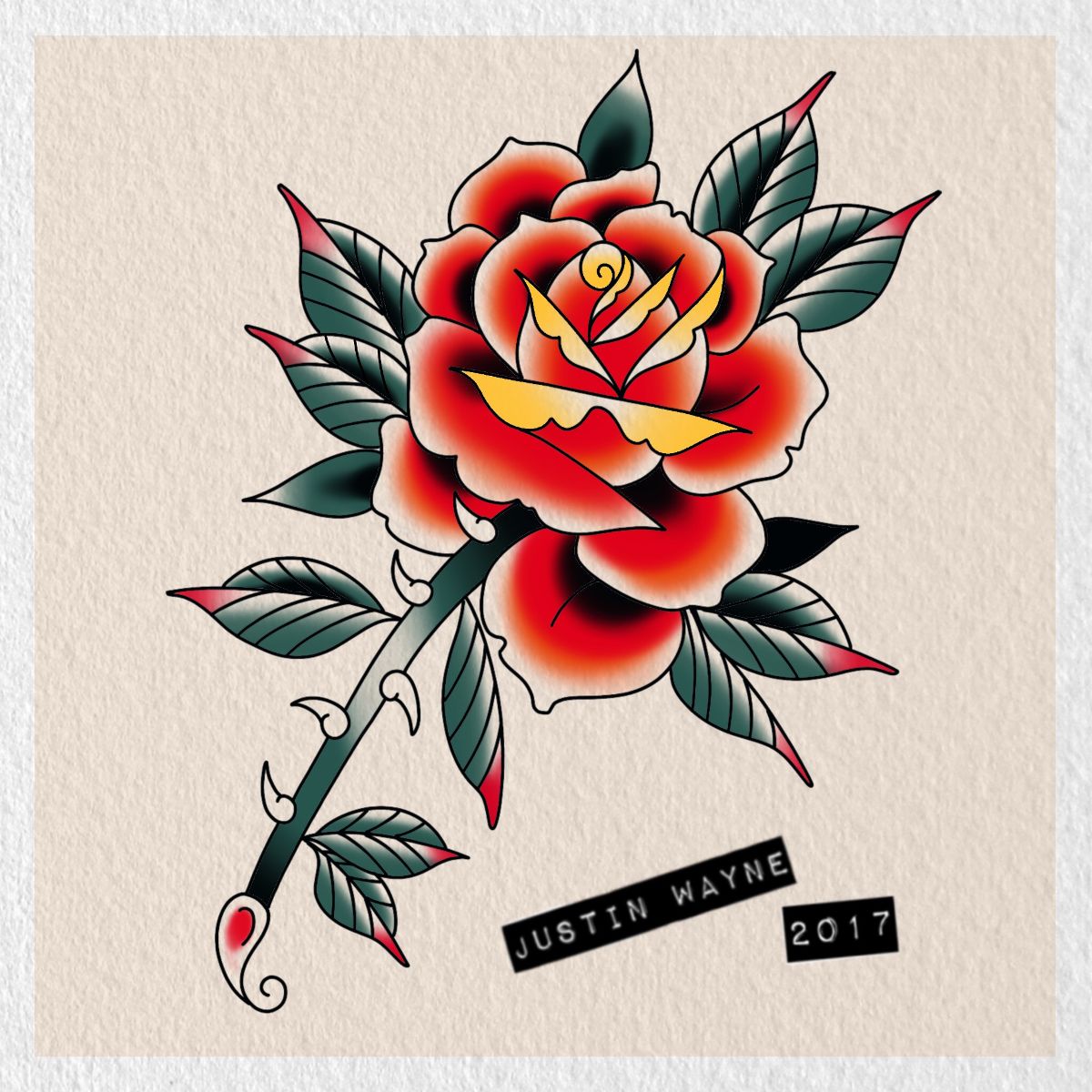 What tattoos do you find interesting? Let me know at
justinwaynebooks@gmail.com
Webinars, DVDs, Merch & More!

Featured Products
Select TattooNOW Projects

Website Showcase
No one can get you more qualified traffic
"I am so happy with the redesign. You've exceeded my expectations and it's been a great experience working with Aaron, the designer. I felt like we were well matched. The site reflects the aesthetic I was trying to create and everything was done rather quickly. The channels of communication were open, I could tell I was being listened to and I think the cohesion of my site reflects that. I'm very happy with the look and function of adamlauricella.com -Thank you Gabe, Brian, Aaron and the rest of TattooNOW.com"
– Adam Lauricella
"With social media always changing, the importance of a professional website is imperative. I loved the design inspiration package they had me fill out to describe how I wanted my website to look. They were able to take my concepts and visualize them for me into a site that really felt individual and personal. I love that I can easily access and publish new news items and photos in an instant through the TattooNOW website. The staff is always professional, friendly and easy to reach. TattooNow has helped me reach a wider audience, allowing me to do more of the work I love!"
– Mallory Swinchock
"Just got done watching the Jeff Gogue hand webinar. Best $150 I've spent in a while! Every single one that I've signed up for has been superb and really makes a difference for those of us living overseas who don't have access to conventions/seminars period. So this is definitely the next best thing and I'm thankful for having access to them."
– Nick Tse