I didn't think this town had a Best Of?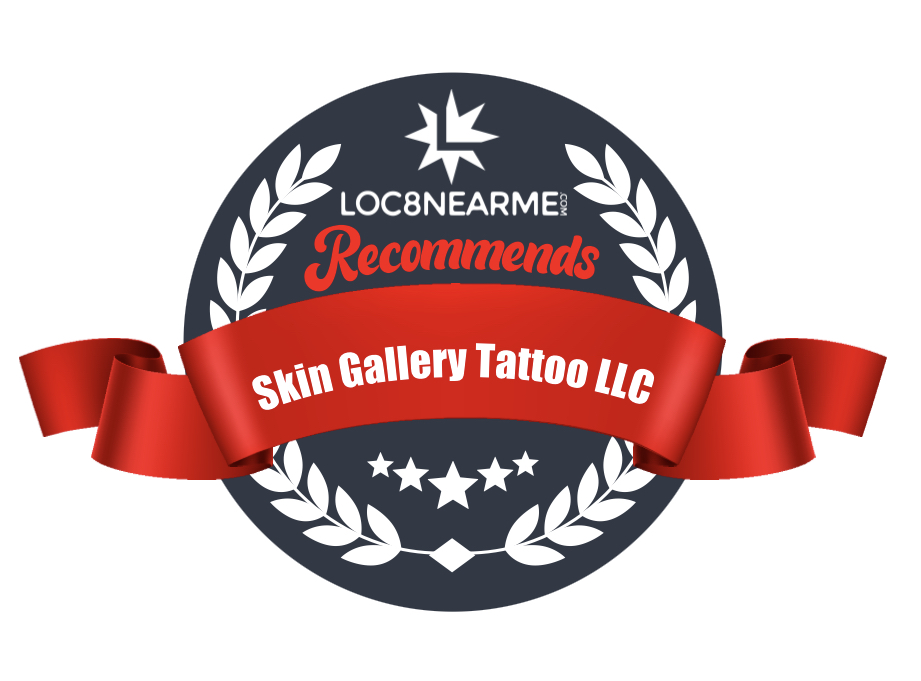 Skin Gallery Tattoo LLC is being proudly recommended by many happy customers! Loc8NearMe prides itself on recognizing the best businesses in the industry, and Skin Gallery Tattoo LLC has truly stood out among the rest.
Thank you to our clients, friends and family's for your amazing never ending support.
<link rel="stylesheet" href="https://cdn6.localdatacdn.com/badges/loc8nearme/css/circle_v3.css"><div id="circle_v3" tabindex="0"> <div id="circletype_v3_brand_name" style="font-size: 17.380649px;"><svg class="svg" overflow="visible" width="163px" height="35px"><defs><path id="textPath1" d="M 5 40 A 111 58 0 0 1 158 37.4"></path></defs><a href="https://www.loc8nearme.com/wisconsin/prairie-du-chien/skin-gallery-tattoo-and-body-piercing/3034092/" class="ahref_emprty_area"><text text-anchor="middle"><textPath fill="#fff" dy="10" startOffset="50%" href="#textPath1">Skin Gallery Tattoo LLC</textPath></text></a></svg></div><div id="circletype_v3_loc8_name"><a href="https://www.loc8nearme.com" class="ahref_emprty_area">LOC8NEARME</a></div></div>