Classic Aitchison & Wortman Prints Rebooted!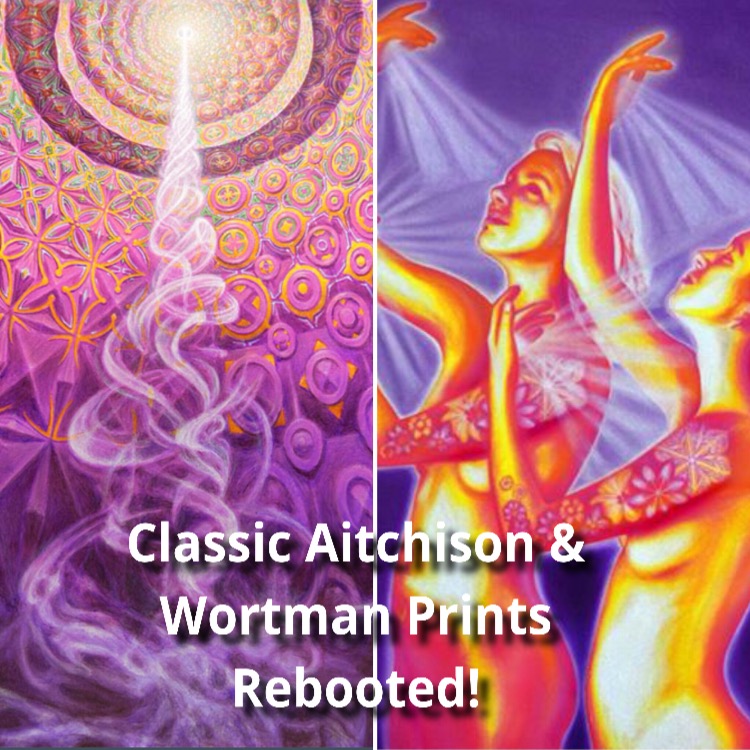 Ever since we got our own fine art canvas printer we've been enjoying re-releasing some of our classic prints in a new and improved format. This week we are offering new sizes of Michele Wortman's print From Within and Guy Aitchison's Expansion, which have been rephotographed and carefully color matched to the originals. Both editions are still available in their standard sizes, but we have added a 22x29" print of From Within, and a 22x38" edition of Expansion. Prints come signed on archival canvas and include a 1" colored border for mounting purposes. Check out what else we have in our fine art print gallery!
Webinars, DVDs, Merch & More!

Featured Products
Select TattooNOW Projects

Website Showcase
No one can get you more qualified traffic
"I absolutely love the website that TattooNOW has done for me! With being a new shop owner and having a lot on my plate designing a webpage was one of the last things on my mind. TattooNOW was able to totally help me in designing my page and I receive compliments from my clients from it all the time! My shop is in a little remote town and over 50% of my clientele comes from this website! People come from all over the country to my little town in Missouri. It's amazing the power of the Internet these days. I don't know what I would've done without this website!!"
– Jessica Weichers
"I have been happily associated with TattooNow.com for many many years now and finally gave up control over myself built web site and had these experienced tattoo related web builders put together a kick ass new site. I am linked in with many of the popular networking sites like Instagram, Facebook and Twitter and even have several language translation options available for foreign countries. They make it easy to update the images and info yourself any time you feel the need and I could not be happier. I am already getting much more traffic to the site and I'm picking up more clients as well. I would highly recommend them for anyone especially those in the Tattoo Industry. I will also be having them build a new site for my entire shop soon. Thank you so much TattooNow.com"
– Larry Brogan
"I can say without reservation Gabe Ripley's webinar, and the information presented, was one of the keystones to my career choices and direction the last year. I often quote much of what I learned not only to others, but to myself as well as a reminder to stay on track. I've taken the webinar twice and will purchase it if ever made available on dvd. I can't recommend it highly enough."
– Ian McKown