A special thank you!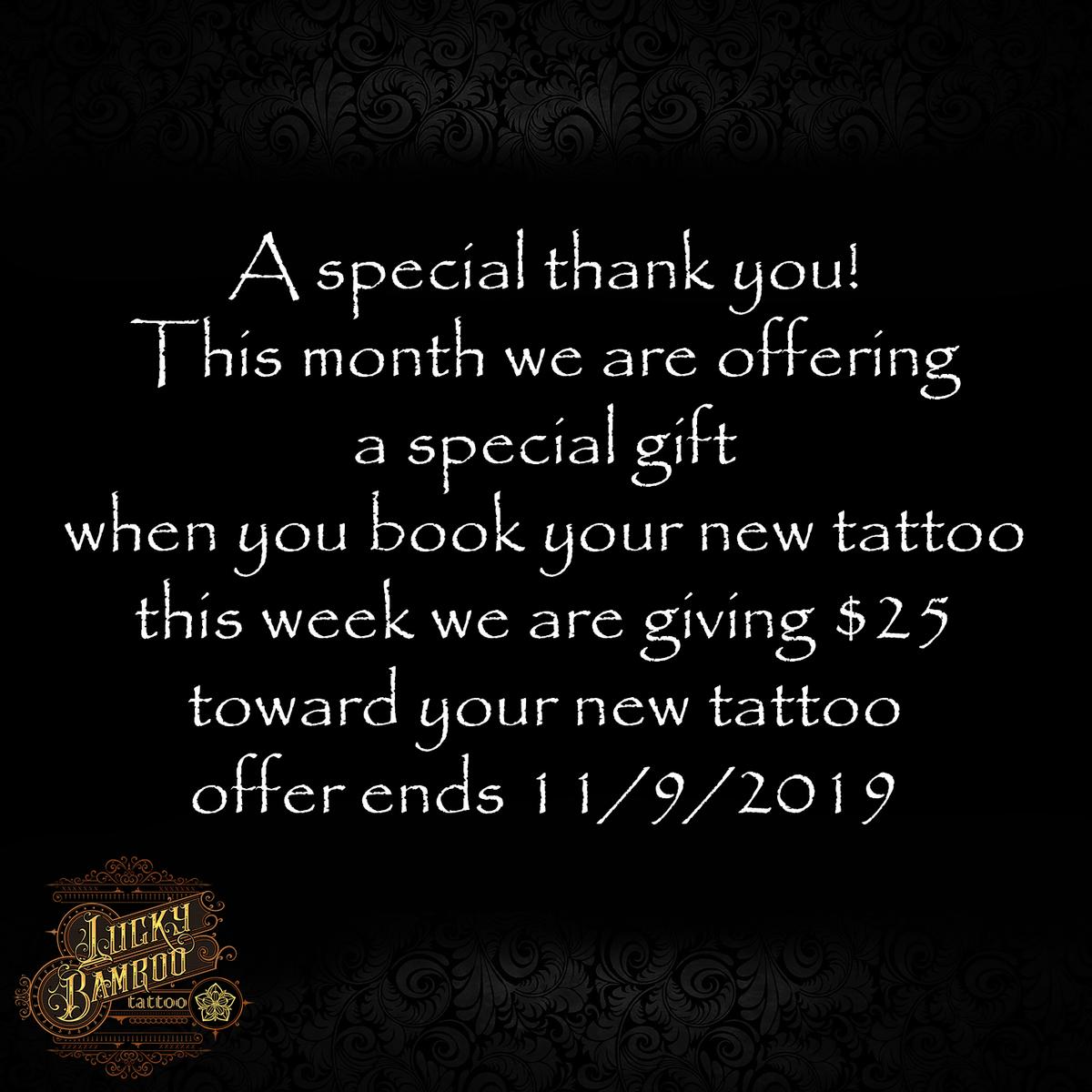 In the spirit of thanksgiving we are giving away a new gift each week to say thanks! This week when you book your new tattoo with us we will give you $25 dollars towards your design!
call 801-497-9700 or click here to book
*limit on per client, for new clients. offer ends 11/9/2019*
TattooNOW Videos:
Latest Gallery Uploads
Webinars, DVDs, Merch & More!

Featured Products
Select TattooNOW Projects

Website Showcase
No one can get you more qualified traffic
"Just got done watching the Jeff Gogue hand webinar. Best $150 I've spent in a while! Every single one that I've signed up for has been superb and really makes a difference for those of us living overseas who don't have access to conventions/seminars period. So this is definitely the next best thing and I'm thankful for having access to them."
– Nick Tse
"I absolutely love the website that TattooNOW has done for me! With being a new shop owner and having a lot on my plate designing a webpage was one of the last things on my mind. TattooNOW was able to totally help me in designing my page and I receive compliments from my clients from it all the time! My shop is in a little remote town and over 50% of my clientele comes from this website! People come from all over the country to my little town in Missouri. It's amazing the power of the Internet these days. I don't know what I would've done without this website!!"
– Jessica Weichers
"I am so happy with the redesign. You've exceeded my expectations and it's been a great experience working with Aaron, the designer. I felt like we were well matched. The site reflects the aesthetic I was trying to create and everything was done rather quickly. The channels of communication were open, I could tell I was being listened to and I think the cohesion of my site reflects that. I'm very happy with the look and function of adamlauricella.com -Thank you Gabe, Brian, Aaron and the rest of TattooNOW.com"
– Adam Lauricella