7/2020
Summer 2020
A STRANGE NEW WORLD
So this year's been crazy, huh? It seems so trivial compared to all that's happening, but nonetheless, one silver lining for me through all of the chaos and tragedy is that my studio Art Realm Tattoo has relocated to a newer and much nicer location, in the beautiful Bull Creek area of Austin, and successfully reopened for appointments recently, after the mandatory business closures of the past few months.

So if you're doing well and have the means, now is the time to get in touch and get scheduled for your next tattoo project. My books are now re-opened and I have an awesome new, clean, and completely private tattoo room in my new studio, which is perfect for these social distancing times. As always I'm looking to book my favorite tattooing genres of color illustrative surrealism, bio-organic, and Japanese-influenced projects, large or small.
Sadly all upcoming tattoo industry events have been cancelled, including the conventions I was scheduled to attend later this year, but I have already participated in one online virtual tattoo seminar event organized by legendary tattooer Guy Aitchison, and hope to take part in more of these kinds of things soon. Stay tuned to my Instagram or sites like tattoonow.com for announcements.
If you're economically challenged during these tough times and can't splurge on new tattoos, I do have some affordable merch options like patches, shirts, prints, and miniature original paintings for sale. just send me an email or DM on Instagram to inquire.
And of course, there are much more important causes to be supporting lately as we all know, with so many people affected by the coronavirus and recent widespread protests and social justice efforts, so it's okay by me if you'd rather be supporting these other efforts right now. Search out your local food bank or mutual aid group like mutualaiddisasterrelief.org if you feel inspired in that direction. And above all, let's try to just be kind, understanding, and supportive of each other in these turbulent and uncertain times.
Get in touch if you have questions on any of the above topics, and take care!
P.S. Here's my most recent painting, submitted for Miki Vialetto's (editor of TattooLife magazine in Europe) upcoming art show "Pandémia"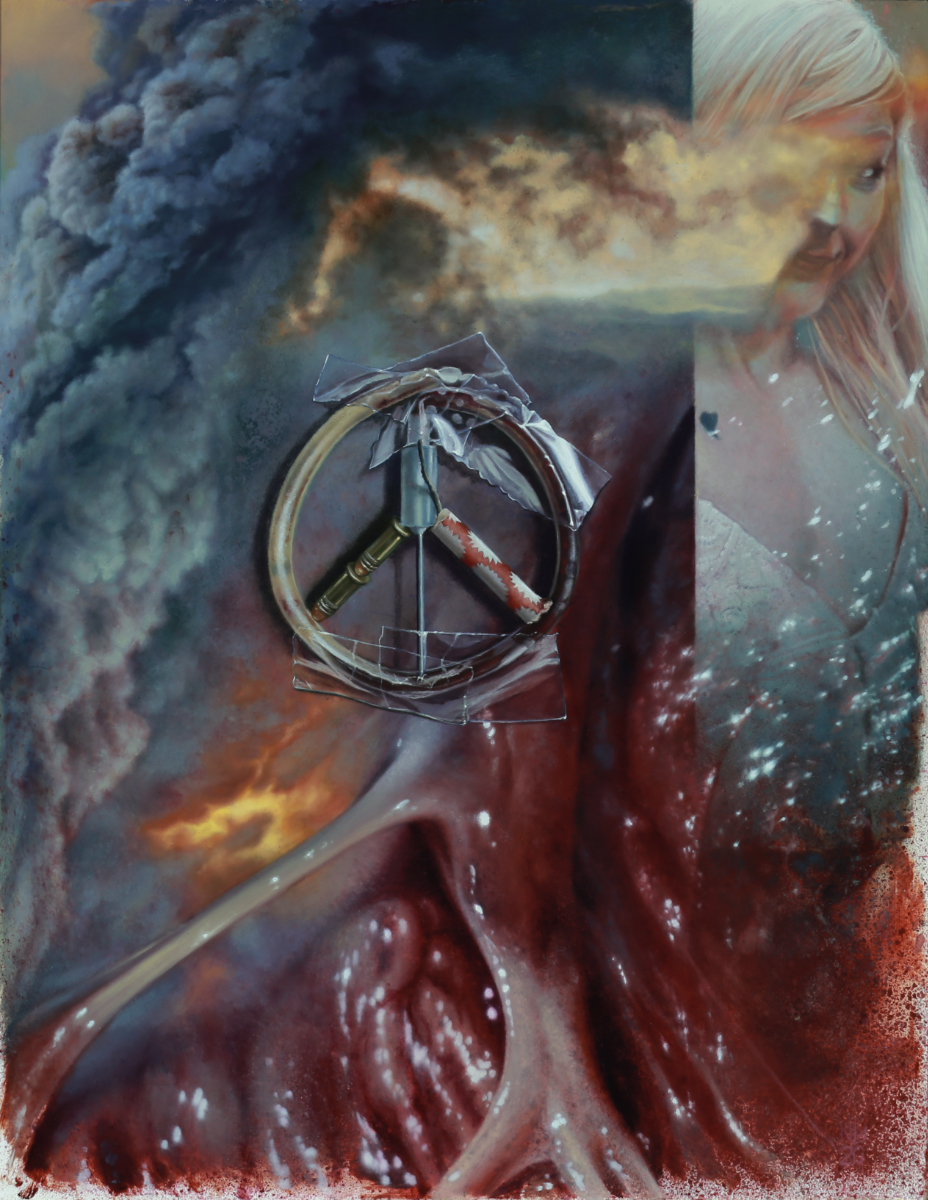 xxx