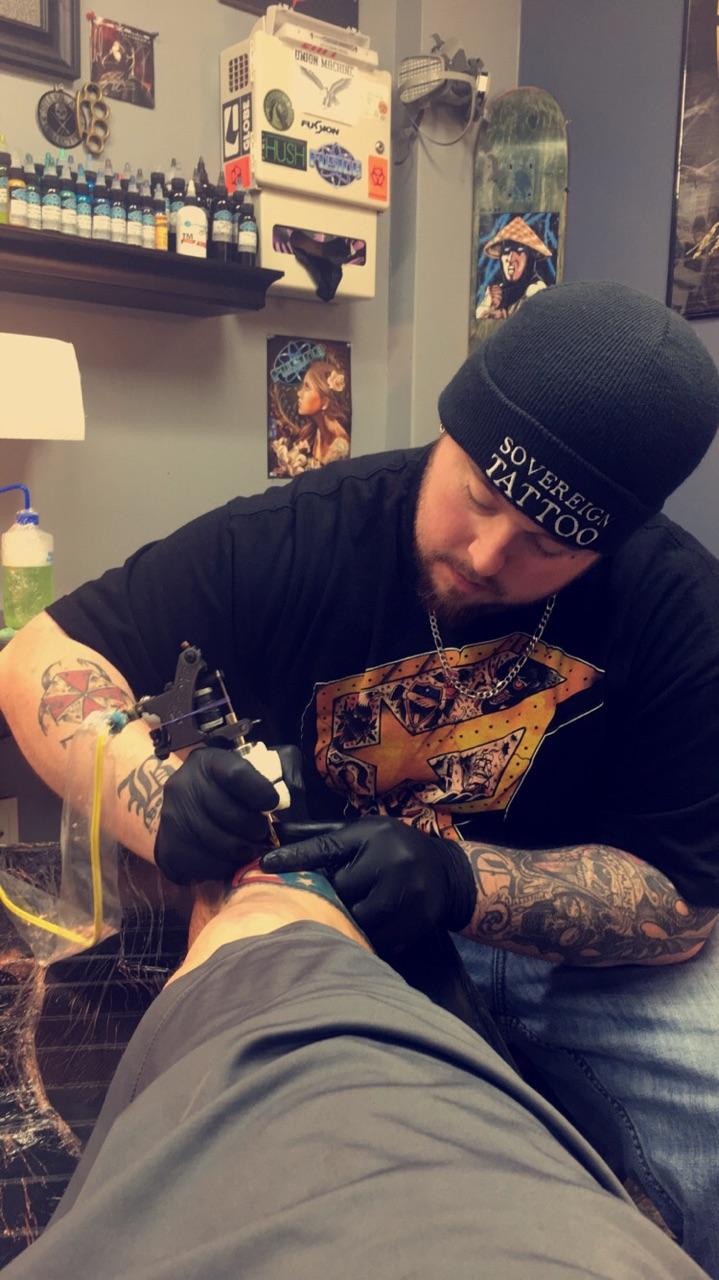 Location
Billings, Montana
406-969-1041
Follow
My name is Cameron Scott. I own Sovereign Tattoo in Billings, Montana. I have tattooed professionally for almost 4 years. I am self-taught and have had to learn everything on my own. I take pride in what I do and I hope to tattoo for as long as I possibly can.
I work alone and I have a zero-tolerance for drama. My studio is very laid-back and relaxed. I hate the big egos and arrogant attitudes that many tattoo artists have. That is why I strive to focus on the art and nothing else.
Tattooing has always been about progression for me, it has never been about being a "rockstar"
I'm always trying to push my artistic abilities to the next level. I just want to do the best tattoos I can possibly do.
I specialize in watercolor, lettering and black and grey work. But I do a bit of everything. Every piece I do is one-of-a-kind.