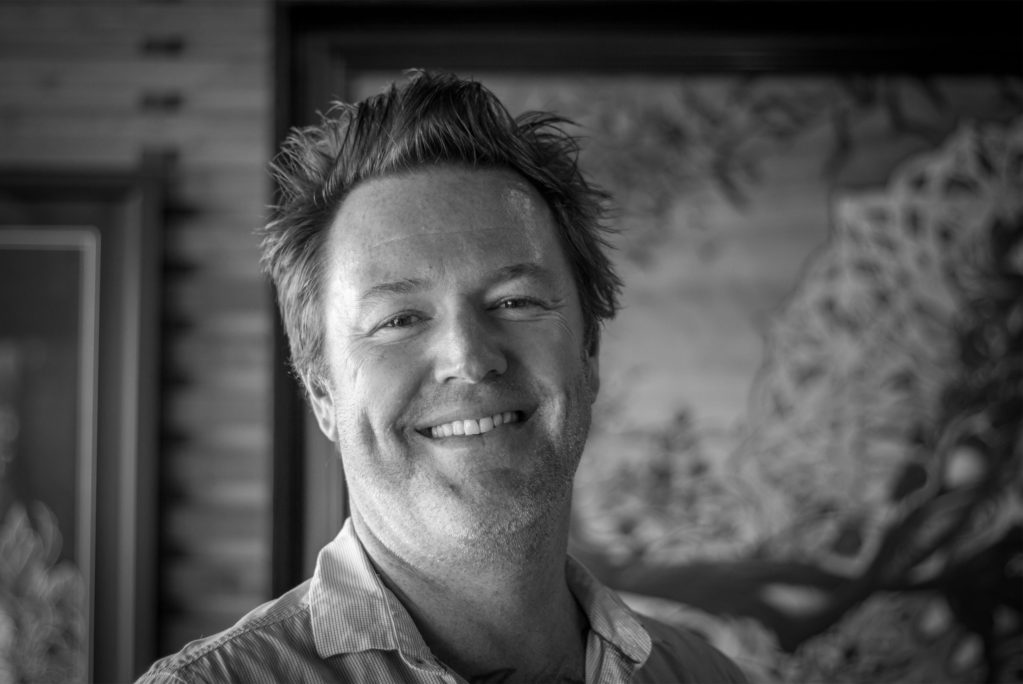 Owner and tattooer at Guru Tattoo in San Diego, CA, Aaron Della Vedova has gained much notoriety through his large scale, bold and brightly colored custom tattoos. Aaron is constantly pushing his creative boundaries with every artistic medium he works in, but he also continues to learn from each new opportunity that presents itself.
Dramatic landscapes adorn with women, fierce animals, flora, geometric designs, natural elements, and of course filigree are all common themes found in his art whether his canvas is framed or on the human body.
Get to know Aaron by visiting his artist profile at www.gurutattoo.com and follow his work as it happens on Instagram (@aarondellavedova_art).