Join our mailing list
We give out free stuff each newsletter

TattooNOW News
7/23/13
New iPhone App: Jose Perez Jr.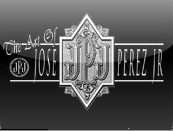 read more
TattooNOW Network News
7/24/13
Tattoo Keywords
Mathew Clarke - Meredith, NH
Poppy Flower tattoo, Done with Eternal inks.
Get tattooed!
Off the Map Tattoo
Northwest - New England
Paradise Tatttoo Gathering
Sept 12-15 2013
Keystone - CO
New to tattoos? Read this free E-Book!