Richmond Tattoo and Arts Festival 2018
06.13.18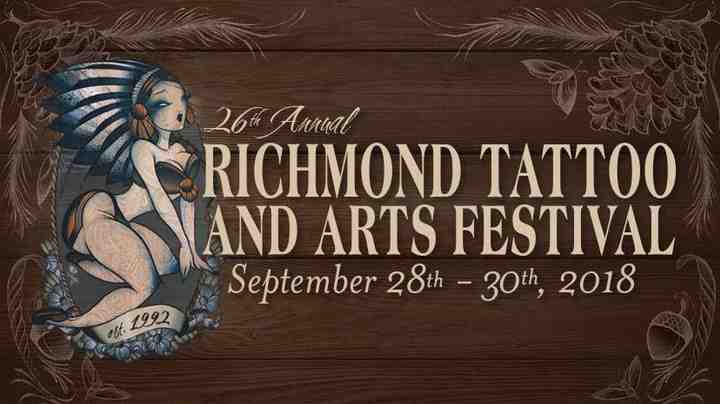 Sept 28-30, 2018 Jesse Smith and Kenny Brown continue the legacy of the Richmond Tattoo and Arts Festival, one of the oldest tattoo conventions in the world!

Hosting a spectacular lineup of tattoo artists including local artists and internationally recognized artists. Featuring many of the Ink Master contestants! Plenty of tattoo industry vendors. We are also proud to have in attendance many local RVA vendors.

Entertainment includes a Street Art Festival with live painting, the 2nd Annual Miss Pin-up RVA competition and much, much more!

Last year's event was a huge success! We thank everyone who came out to support the Richmond tattoo and arts scene. This year we are crafting a show with even more amazing artists and entertainment! Can wait to see you all there!
Webinars, DVDs, Merch & More!

Featured Products
Select TattooNOW Projects

Website Showcase
No one can get you more qualified traffic
"I am so happy with the redesign. You've exceeded my expectations and it's been a great experience working with Aaron, the designer. I felt like we were well matched. The site reflects the aesthetic I was trying to create and everything was done rather quickly. The channels of communication were open, I could tell I was being listened to and I think the cohesion of my site reflects that. I'm very happy with the look and function of adamlauricella.com -Thank you Gabe, Brian, Aaron and the rest of TattooNOW.com"
– Adam Lauricella
"I absolutely love the website that TattooNOW has done for me! With being a new shop owner and having a lot on my plate designing a webpage was one of the last things on my mind. TattooNOW was able to totally help me in designing my page and I receive compliments from my clients from it all the time! My shop is in a little remote town and over 50% of my clientele comes from this website! People come from all over the country to my little town in Missouri. It's amazing the power of the Internet these days. I don't know what I would've done without this website!!"
– Jessica Weichers
"I have been happily associated with TattooNow.com for many many years now and finally gave up control over myself built web site and had these experienced tattoo related web builders put together a kick ass new site. I am linked in with many of the popular networking sites like Instagram, Facebook and Twitter and even have several language translation options available for foreign countries. They make it easy to update the images and info yourself any time you feel the need and I could not be happier. I am already getting much more traffic to the site and I'm picking up more clients as well. I would highly recommend them for anyone especially those in the Tattoo Industry. I will also be having them build a new site for my entire shop soon. Thank you so much TattooNow.com"
– Larry Brogan