The Process of a Floral Sleeve
I get a lot of inquires for starting a floral sleeve so I thought I would create this post as a way of answering some of the common questions I get. As a tattoo wearer myself, I love to have feminine floral sleeves that are soft but have strong enough contrast to so they look great for a lifetime. After nearly 12 years of tattooing I have concentrated my efforts on the importance of how the tattoo looks after it is healed. I believe that a good tattoo should be done in one pass, so whatever I start for the day's session should ideally be completed including the lightest values. I have broken down this process in photos that appear below using one of my favorite floral sleeves as an example. This half sleeve was done in 4 sessions. When it comes to doing realistic, soft, feminine floral work I always use photos for reference and not imagination. This lovely client wanted to have a sleeve representing her family as flowers. As you can see I did not outline the entire arm in the first session. One section is completed at a time. I dont like to stencil on more than I think a client and myself can handle in one session. There are many benefits I see to this approach, the first being that healing is much better and a second pass or touch up is not needed. Secondly in the case that if life were to get in the way and the sleeve couldnt be finished in the preferrable time, it would always look finished to others.
Here below, we have the first session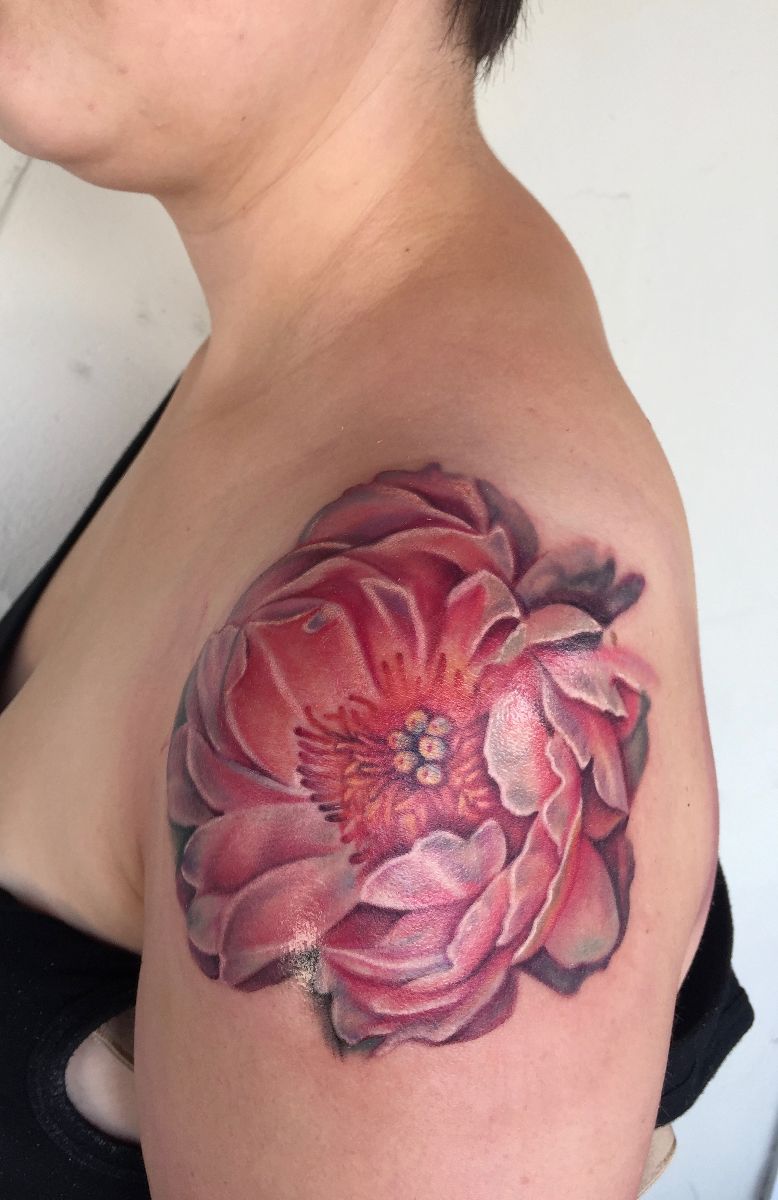 second session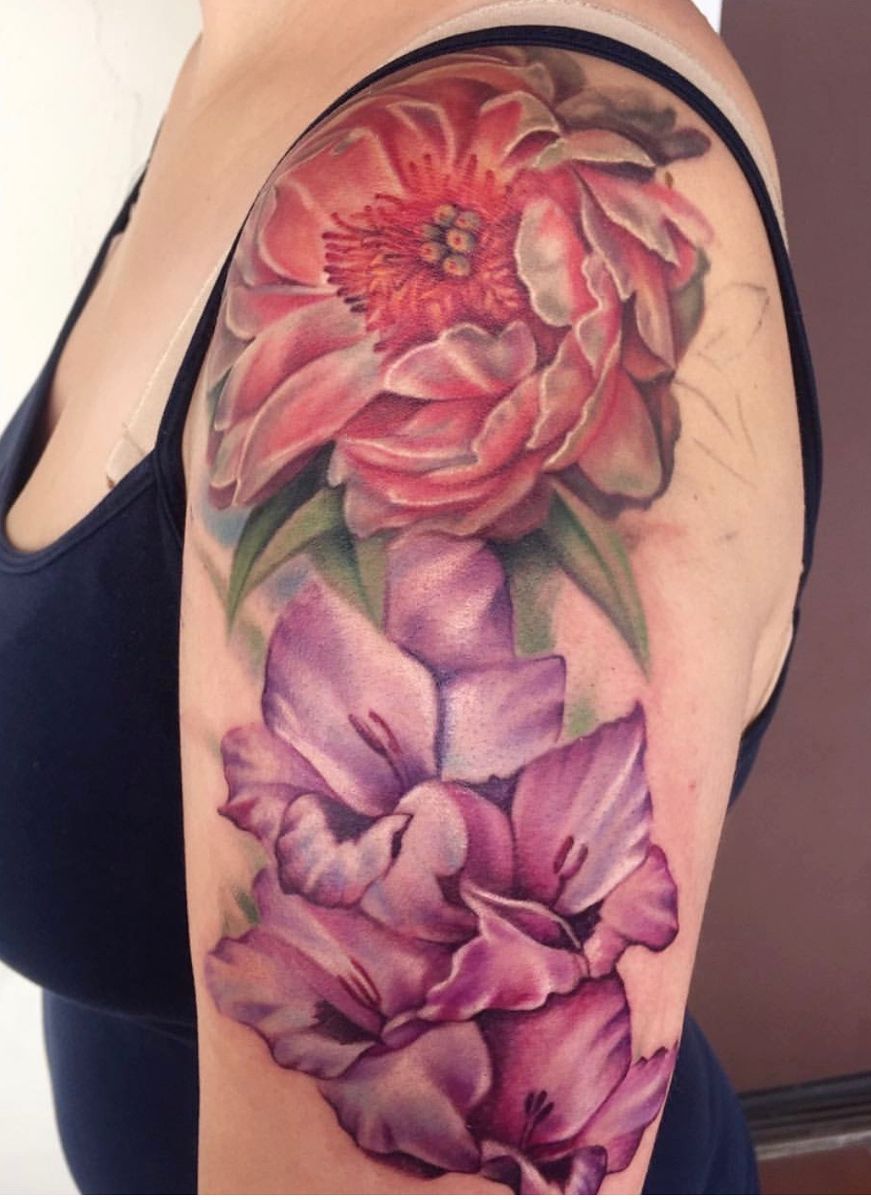 Third session: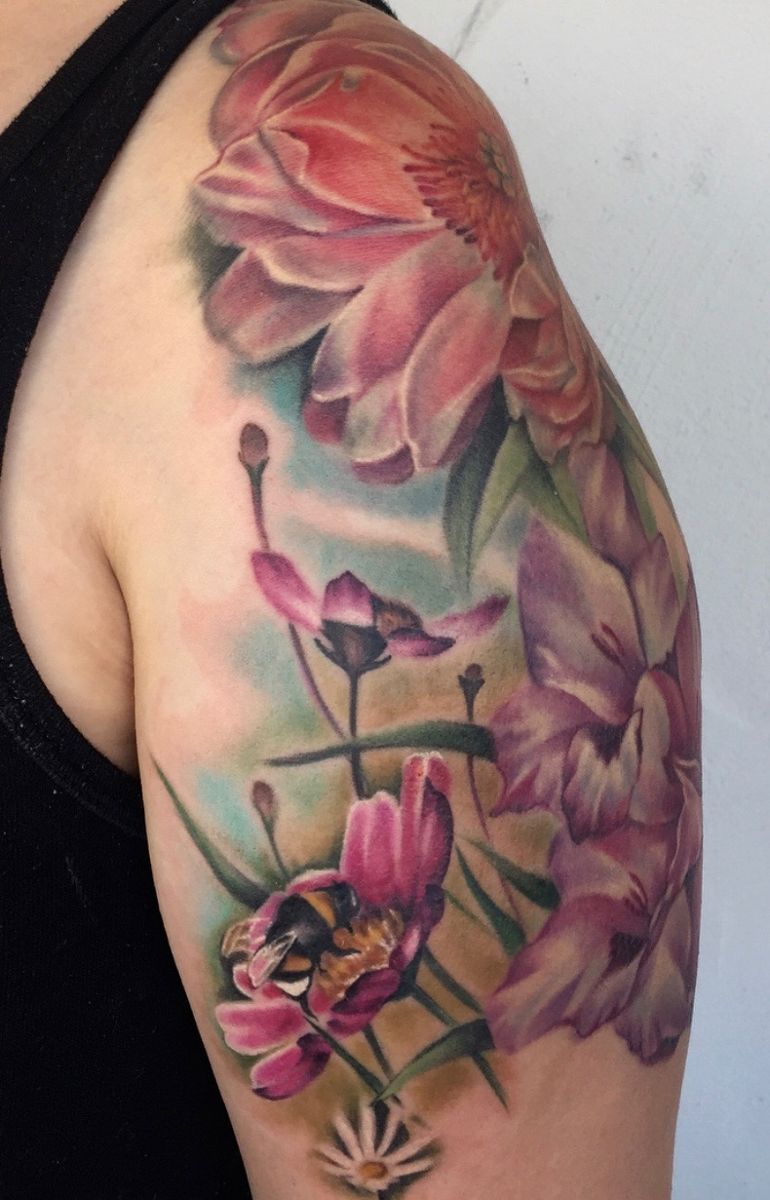 Forth session (everything is healed except the Dahlia at the bottom is fresh). Everything has had one pass only, nothing touched up. We will be continuing her sleeve in the future but for every stage she had a beautiful healed result.