TALO's Album Release Equinox Party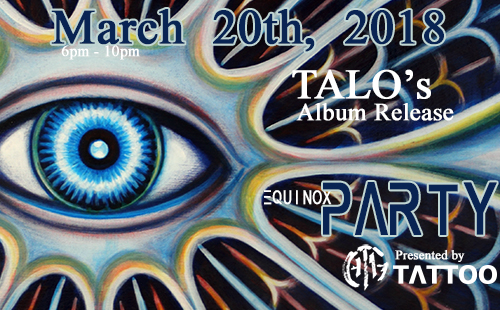 On March 20th 2018 Biagio's Tattoo Gallery will be hosting a celebration to honor Talo's debut of his albums online! On the Spring Equinox, we will be open from 6pm to 10pm displaying Talo's original artwork and listening to his new music, but in addition we will also be offering an Equinox Sale going on just that night. For every $100 Gift Chip purchased you will receive a free $50 promotional chip in addition! Come on in and celebrate the work of our amazing artist and make sure to take advantage of this amazing sale!
Webinars, DVDs, Merch & More!

Featured Products
Select TattooNOW Projects

Website Showcase
No one can get you more qualified traffic
"I absolutely love the website that TattooNOW has done for me! With being a new shop owner and having a lot on my plate designing a webpage was one of the last things on my mind. TattooNOW was able to totally help me in designing my page and I receive compliments from my clients from it all the time! My shop is in a little remote town and over 50% of my clientele comes from this website! People come from all over the country to my little town in Missouri. It's amazing the power of the Internet these days. I don't know what I would've done without this website!!"
– Jessica Weichers
"I am so happy with the redesign. You've exceeded my expectations and it's been a great experience working with Aaron, the designer. I felt like we were well matched. The site reflects the aesthetic I was trying to create and everything was done rather quickly. The channels of communication were open, I could tell I was being listened to and I think the cohesion of my site reflects that. I'm very happy with the look and function of adamlauricella.com -Thank you Gabe, Brian, Aaron and the rest of TattooNOW.com"
– Adam Lauricella
"Just got done watching the Jeff Gogue hand webinar. Best $150 I've spent in a while! Every single one that I've signed up for has been superb and really makes a difference for those of us living overseas who don't have access to conventions/seminars period. So this is definitely the next best thing and I'm thankful for having access to them."
– Nick Tse