Mobile App Development
Price: $1,499.00
Earlybird Special: $999.00
$999 price good until October 21st
Reliable mobile apps for your tattoo portfolio or studio are here!
Your TattooNOW powered mobile app includes the latest tattoos, art gallery, news, push notifications (amazing to fill last minute cancelations!) and videos from your website, no extra work required on your part! Other great features include users voting their favorite tattoos into the readers' choice gallery, shop locator and directions and push notifications for last minute opportunities and specials from the studio!
We sold our first half dozen apps in no time, Mobile App development is going full tilt. Apps are taking 6-12 weeks to turn around. Secure your place in the line!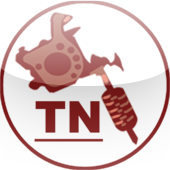 Check out the TattooNOW Free App to see what we're talking about. Look for the Lucky Bamboo Studio app, Diego artist app, Cat Tattoo studio app and the Off the Map Tattoo studio app in the store any day now!
Add to Cart