New Custom Website: Michele Wortman
Tuesday March 05, 2013
We are very proud to announce the first of the HyperSpace Studios websites we designed with Guy Aitchison and Michele Wortman.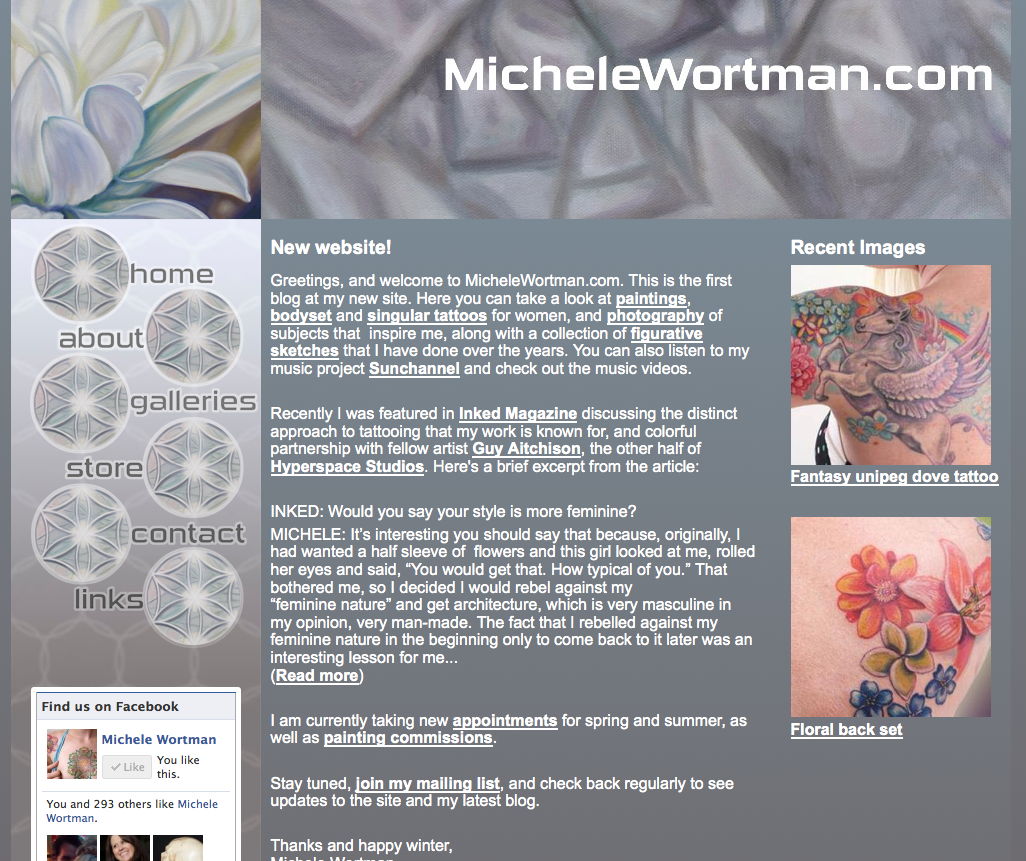 Michele Wortman is an accomplished artist who explores a number of mediums such as photography, painting and tattooing. You can see all of her work categorized when hovering over the "Galleries" button. Each categorie has its own distiction, such as Michele's Zenscape work within her Paintings section.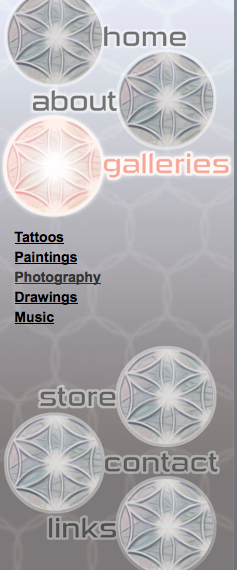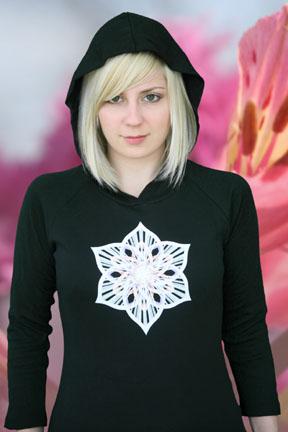 Michele's website is packed with great material such as Magazine highlights, a personal bio and a fantastic store. This is a website worth investigating as each page is filled with interesting information and art.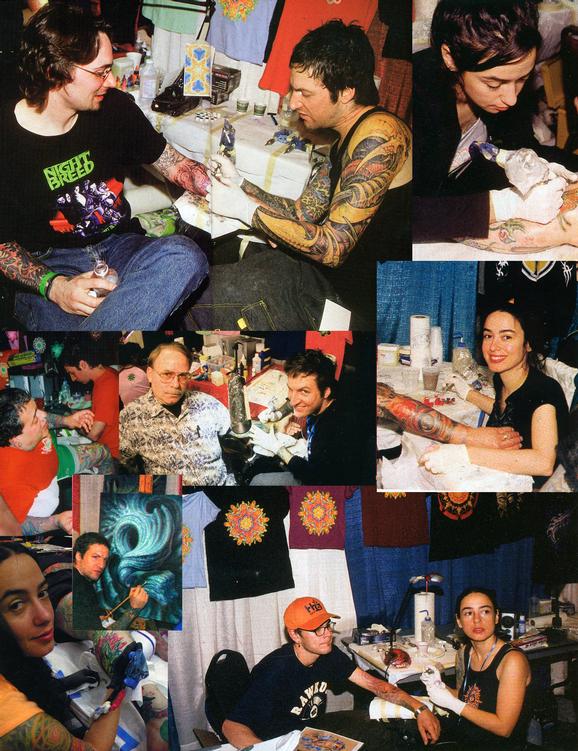 If you are interested in developing a website with us or looking for techonological innovation, feel free to email Brian@TattooNOW.com for more information on our many products.