Art Junkies Studio Website is Launched!!
Thursday October 27, 2011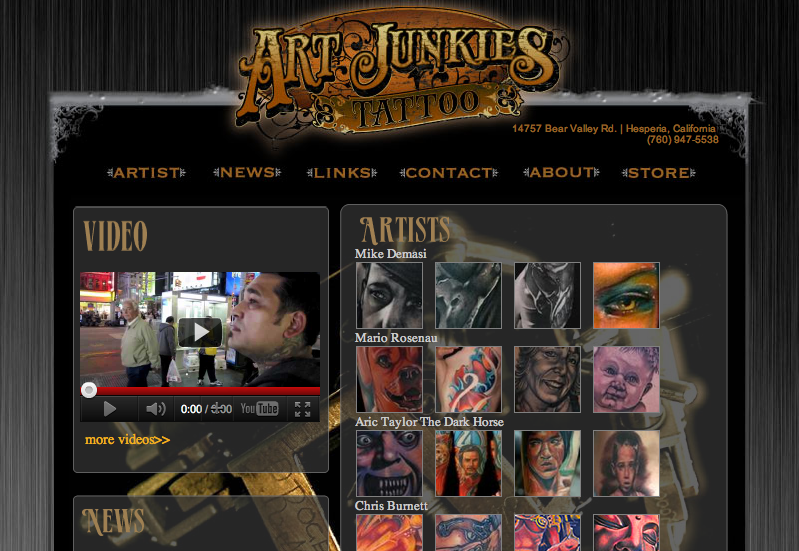 I'm sure most people involved in the tattoo community have heard of Art Junkies Studio by now due to their collection of very talented artists, well now everyone can check out and contact each artist tattooing at Art Junkies Studio - just visit their new TattooNOW custom website! The news, tattoo porfolios, and videos are updated regularly so check back frequently. Also, the Art Junkies Studio twitter feed is on the website for viewing, as well.