A tattoo filled with amazing North East elements. You can see more detail shots in my gallery
TattooNOW News
8/22/14
Guy Aitchison and Jeff gogue Collab Video part 2
Earlier this year Guy Aitchison and Jeff Gogue met up at Off the Map Tattoo Northwest to colloborate on an amazing sleeve. The whole 8 hour day was webcast and you can purchase the on demand replay for only $19.99. We are also releasing 4 hour segments of the tattoo care of our sponsors. This one hour clip brought to you by Kingpin Tattoo Supply.
read more
TattooNOW Network News
Drink and Draw
submitted on 8/22/14 by -
TattooNOWtv
Join us on Sunday August 31st at 7PM at The Brass Cat in Easthampton, MA for some drinkin' and drawin'. Bring your art supplies and your thirst and get inspired by other local artists. Local artist Rick Beaupre will be your host for the evening and will be giving away his sketch from the evening!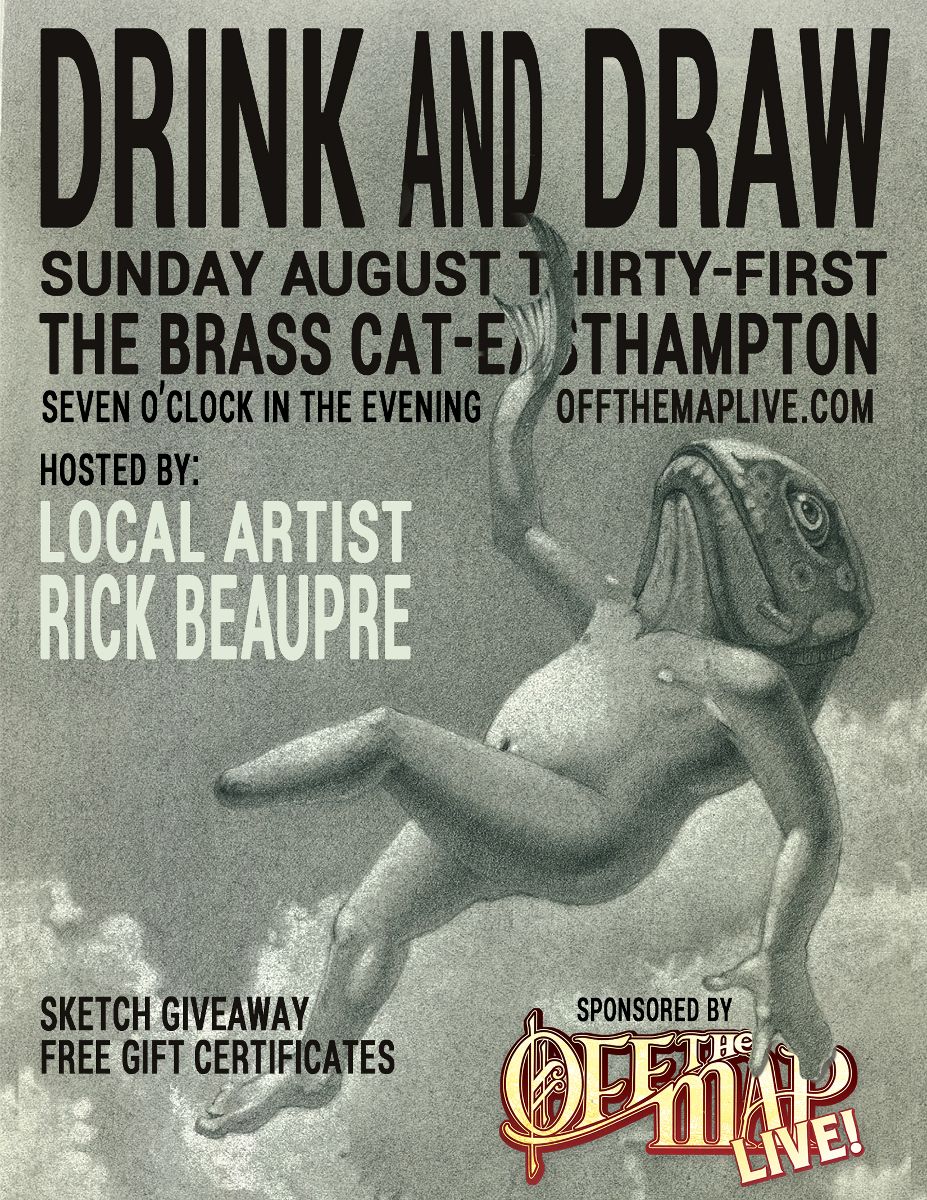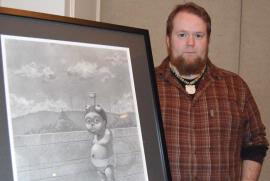 ---
Guest artist from the UK
submitted on 8/22/14 by -
Lucky Bamboo Tattoo
Don't forget we have guest artist Josh Taylor visiting us from the UK coming up in Nov! Contact the shop to get scheduled.
November 10-15, 2014
---
Timing (and Choosing the Right Artist) Is Everything
submitted on 8/21/14 by -
Frank Ready Tattoos
Often times at the shop we have people who come in wanting to get their tattoo as fast as possible, and we do our best to explain to clients, good things come to those who wait.
This lucky client was lucky enough to get a second chance at her hourglass tattoo that she had got at another tattoo studio. Frank gave the existing piece a facelift and added on some new element to really make it pop. This client already has her next appointment to work this tattoo into a full sleeve.
We know when you figure out exactly what you want for your next (or first tattoo) it seems impossible to wait more than a few moments after your tattoo epiphany to run out the door and get it done. Patience, however, is a great lesson to learn when planning your next tattoo. We know it can be confusing, all those tattoo reality shows make it seem like people just stroll in the door, and viola, an hour later they're in the chair getting a full sleeve tattoo. Realistically, these are staged situations and the artists has been preparing well ahead of time.
Rushing a tattoo can land you in a rather difficult situation if you don't like the expedited version of your dream tattoo. In the showcased piece in this news item, luckily the ground work of the original tattoo was good enough that Frank was able to transform it into something beautiful, but not everyone is so lucky. Remember, tattoos will last you a lifetime, and chances are if an artist has a bit of a wait, chances are that's a good sign! That means lots of people hopped in line before you to get work done by the artist they trust.
Frank is booking about 6-8 weeks out now, but we can take on new consults immediately! So if you want to jump on board for the project of a lifetime, send Frank an email, or just give the shop at call right away at 413-527-6574!
---
Open This Sunday 8/24/14
submitted on 8/21/14 by -
Benchmark Tattoo
If you are looking for a Tattoo in Duluth MN this weekend we will be open an extra day this week and will have availabity for tattoos. Call the shop to set up an appointment at (218)730-7285 or stop by our brand new clean modern all disposable facility at 1831 E. 8th Street Unit G102 Duluth, MN. 55812 Thanks everyone and we look forward to serving you!!!
---