TattooNOW News
11/21/14
Paradise Artist Retreat *EARLY BIRD SPECIAL* Ending 11/23!
The Paradise Artist Retreat is fast approaching and tickets are going fast. And to add some fuel to your fire, our special discounted early bird rate will be expiring SUNDAY, NOVEMBER 23rd - so stop snoozing and get that worm! Who wouldn't want to save $150.00 on a ticket to artistic paradise? After the 23rd, our special $599.00 ticket price will climb to $749.00 - so act fast, tell a friend, and start making plans now! Because you really don't want to miss this amazing event! (Looking to travel with a group of artist friends, no worries, we still have discounted 4-packs available, too. And these gems will get you a saving of $200 per tickets!)
This year's retreat will be at the Tamaya Resort in New Mexico and is quite literally a paradise approapriately placed in the middle of nowhere. Tune out, unplug, and dive into four full days of artistic inspiration. What could be better to bring your art to new places than to be surrounded by some of the best artists for four full days of learning, inspiration, and sharing. And, why not save some dough on your ticket by snagging it now and putting that $150 savings towards a spa treatment when you get to the resort. Ya, you read that correctly, all attendees will have access to the fullly functional spa on site. More wonderful, not possible.
Also, check out the killer list of artist that will be teaching at the retreat. This is one you don't want to miss so act fast, tell a friend and get your tickets now!
read more
TattooNOW Network News
Happy Holidays
submitted on 11/22/14 by -
Clockwork Tattoo
With the holidays aproaching it is a great time to give the gift that is unforgetable.... Like a gift certificate from your favorite tattoo shop. Stop down any time to pick one up.
---
Northwest News: Who's Who in December!?
submitted on 11/22/14 by -
Off the Map Tattoo
December in the Pacific Northwest means rain, rain, and more rain, but that's no reason not to continue bringing you the finest guest tattoo artists from around the world. And with that, we are super stoked to mention that December brings Jeff Norton and Nakota Garza to the shop for a few days each. Jeff will be here December 11-13 and Nakota will be here December 11-14. Two guests the same week! Woot!!! Below is a small preview of their tattoos but you can check out each of their portfolios here and here. Give us a call if you're interested in booking!
---
11/22/14
submitted on 11/22/14 by -
Nick Baxter
November 22, 2014
Last night was the opening reception at Mindzai Creative in Austin, TX for the new painting series I mentioned in my last site update, and so today I've posted all 20 pieces to the gallery on my painting and fine art website www.nbaxter.com.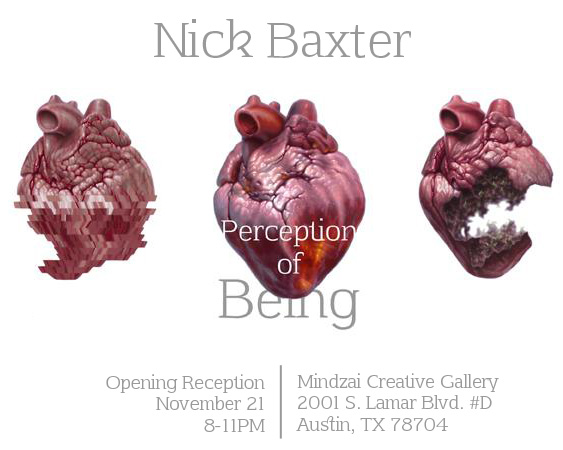 Several of the originals sold at the opening (thanks to those collectors!) and are marked accordingly in the image gallery, as are the ones still available (email to inquire on those).
Head over to www.nbaxter.com to check it all out, and read my artist statement on the blog there, or here.
If you're a fan of all 20 paintings and are on a budget, I have an 18 x 24 poster featuring the entire series, limited to an edition of 100. These are printed on standard semi-gloss poster paper, and are priced at $20.00 each, plus $10 domestic shipping to cover a mailing tube and postage. Email me through the contact link on the left if you'd like to order one.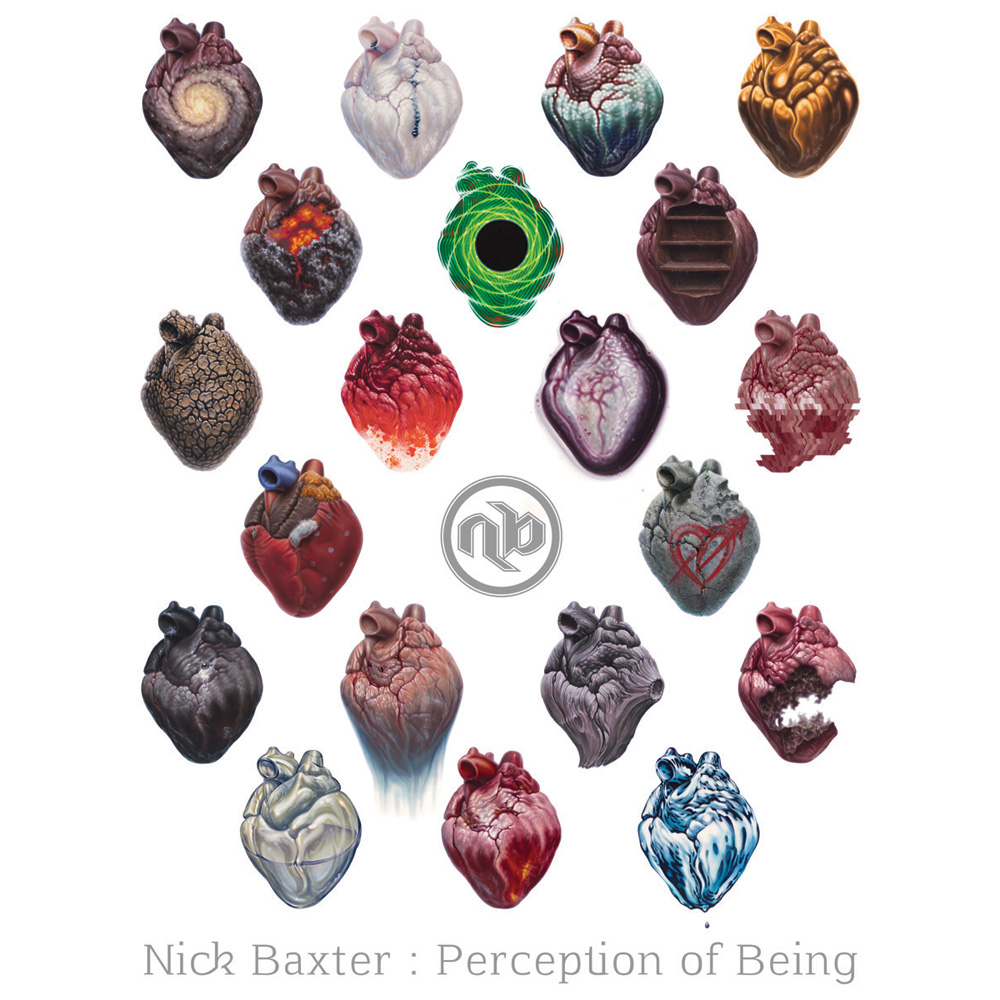 I've also printed archival giclees of 4 of my favorite pieces on thick watercolor paper at actual size (9 x 12 inches), limited to editions of only 10 each (signed and numbered). These are priced at $80.00 apiece, plus $10 domestic shipping to cover a mailing tube and postage. Email me to order.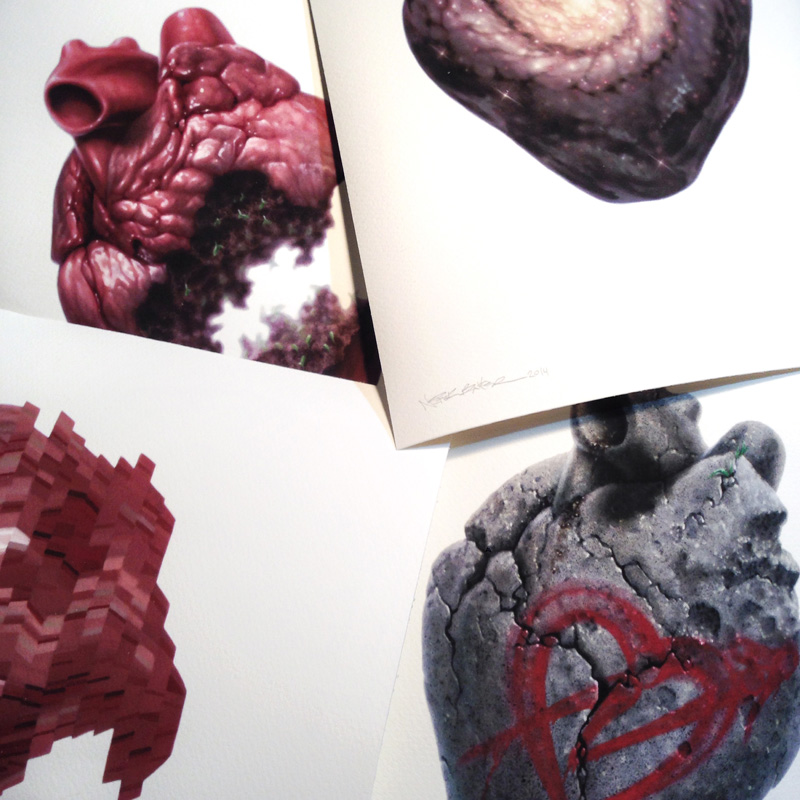 Email me for payment and shipping options on the posters and prints, and stay tuned for an announcement about more goodies for sale soon...
---
New England News: Time to Choose- $50 Flash All Day Tomorrow!
submitted on 11/22/14 by -
Off the Map Tattoo
Tomorrow is the day! Our annual charity day, our busiest day of the year where we will be serving up $50 tattoos all day long starting at 11:00am. This event will be exclusively first come, first served. In past years we have had people lining up as soon as 6:30am, so make sure you plan accordingly.
This year we are donating to a very worth cause, Flywheel Arts Collective. In past years we've raised over $4000, will this be our year to break $5000?
Our artists have worked super hard to make versatile, creative and crowd pleasing sheets embrasing what the arts mean to us, so take a gander, make your choice, and bring some warm clothes and fun activities to wait in line and enjoy the day! On the bright side, we always have great food, drinks and company.
Please join us for one of our very favorite events of the year!! Check out full details on the Facebook Event Page.
Also available without the flowers
---