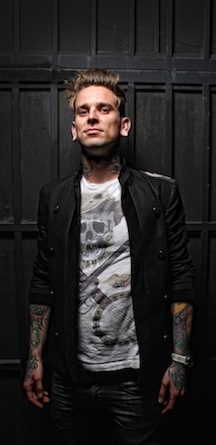 Email Brittan London Reese
MD Tattoo Studio
Northridge, CA
818-700-2818
Brittan London Reese's Personal Website


I am merely a man; suffocated by art. I am a southern California native who loves life and all of the art in it. I grew up with a pencil in my hand and an unrelenting passion for illustration. Music has always been an important part of my life and continues to inspire all of my artistic endeavors. I am a self-taught tattoo artist. I did my first few tattoos in 2006 while studying art in college. After a bit of development and some real soul searching, I began tattooing full-time in 2008. Graphic realism and illustrative tattooing have become my main interest and focus in my work. I constantly strive to progress as an artist and I hope that it comes through in every tattoo that I do. The art of tattooing is sacred to me and I am honored to be a part of such an amazing community of artists. Cheers.
Recent Tattoos
Recent Original Art